9 Essential Oils I'm Completely Addicted To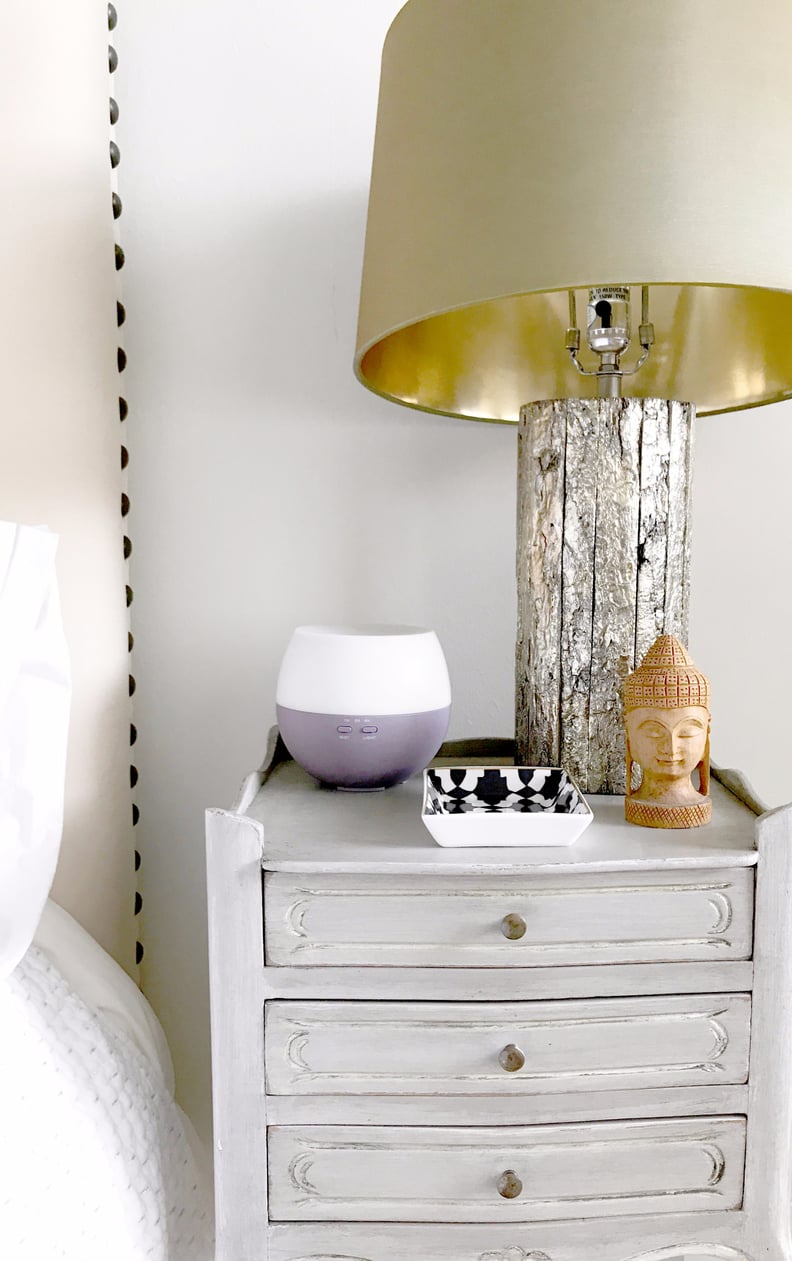 POPSUGAR Photography | Anna Monette Roberts
POPSUGAR Photography | Anna Monette Roberts
You've probably seen lavender, peppermint, or tea tree essential oils in your beauty products. While they smell incredible, researchers are discovering a variety of health benefits of aromatherapy and essential oils are being used to support wellness more and more.
I've used essential oils for almost my entire life and have grown to love certain oils and use oil blends to relieve various ailments in my life, whether I apply them topically, diffuse them in the air, or take them internally (which is more rare). Please note: I am not endorsing essential oils as a means to heal serious diseases, but I have found the following essential oils helpful in maintaining my emotional and physical well-being. From easing muscle tension after workouts to offering relaxation, these oils are always nearby for easy access.
Frankincense
The smell of frankincense is extremely nostalgic, comforting, and grounding for me. Its woodsy, warming scent makes me feel like I'm sitting by a crackling fireplace. I like to diffuse frankincense or frankincense-based oil blends like Console ($37) or Balance ($27) when I feel the need to curl up next to my radiator, read a book, and decompress from a long day.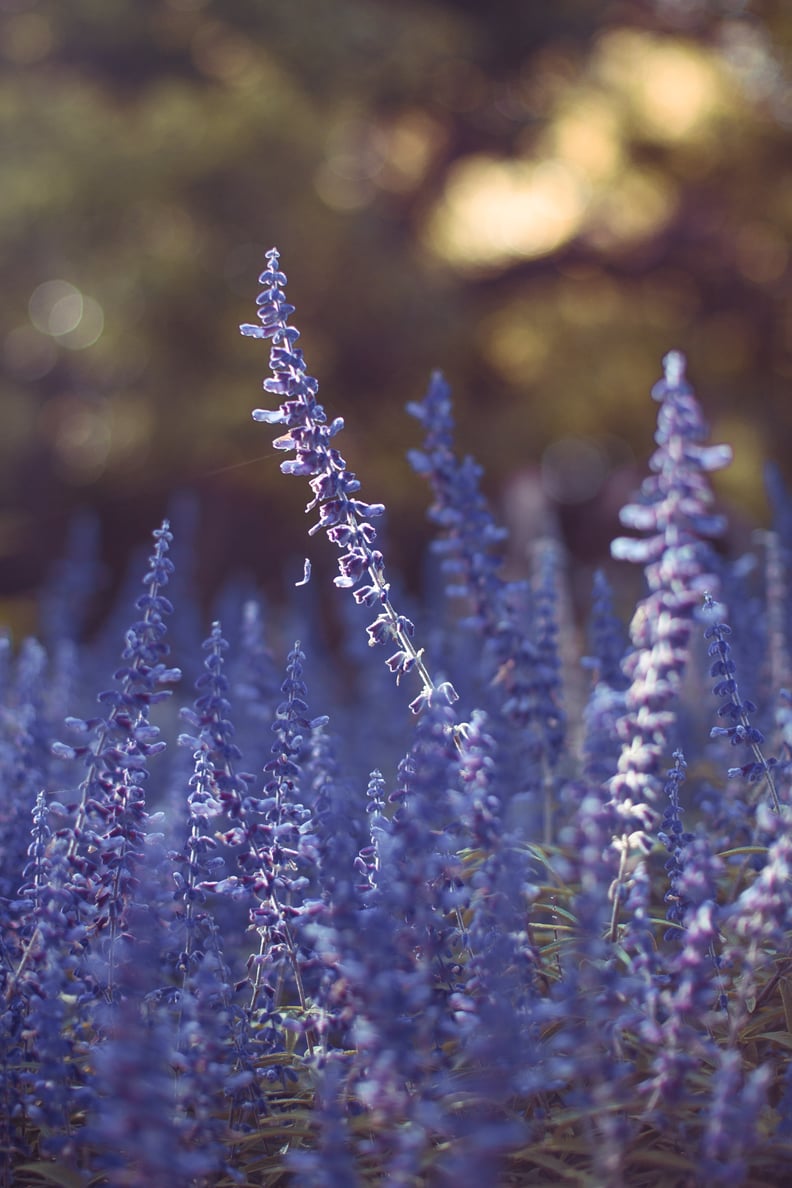 Lavender
Almost every night after a hot shower, I apply lavender oil mixed with lotion to my legs, arms, and feet. I also diffuse lavender oil in my bedroom as I go to sleep to help aid relaxation. I feel like I go to sleep in about five minutes when I stick to this routine. I also mix lavender oil with aloe gel when I get too much sun.
Wintergreen
Wintergreen oil has a minty, cooling, tingling effect when applied to the skin, which provides a nice relief for sore muscles. Like capsaicin (the component in peppers which brings the heat), a few drops goes a long way!
My yoga teacher introduced me to Deep Blue Rub ($39), which, in addition to wintergreen, has menthol and camphor to boost the "icy" heat. You only need a small pearl-size bead to feel the effect. If you use either, apply after a workout (not before) and wash your hands thoroughly with soap as soon as you finish applying or else your hands will start to burn (and you may accidentally touch your eye). I usually apply the oil with the base of the glass container or a plastic cap to avoid touching it all together. I apply this oil to my neck, shoulders, back, and hamstrings, which seem to need a little numbing after a rigorous workout. Oregano
Did you know that there are some pure essential oils that are safe for consumption? The keyword you want to look for on packaging is "safe to use internally." When I feel a little scratchiness in my throat or stuffy congestion creeping up, I apply a scant drop to my tongue and swallow repeatedly. If you are sensitive to spice, do not try this! Oregano oil is super, super spicy. I love it, because it sort of desensitizes a sore throat.
My go-to oregano oil is North American Herb & Spice Oreganol ($30), which I discovered at Whole Foods. I believe this product is blended with extra virgin olive oil to make it "safe for everyday use." Pure essential oils are very potent! You should never ingest essential oils except under the care of a trained and qualified specialist.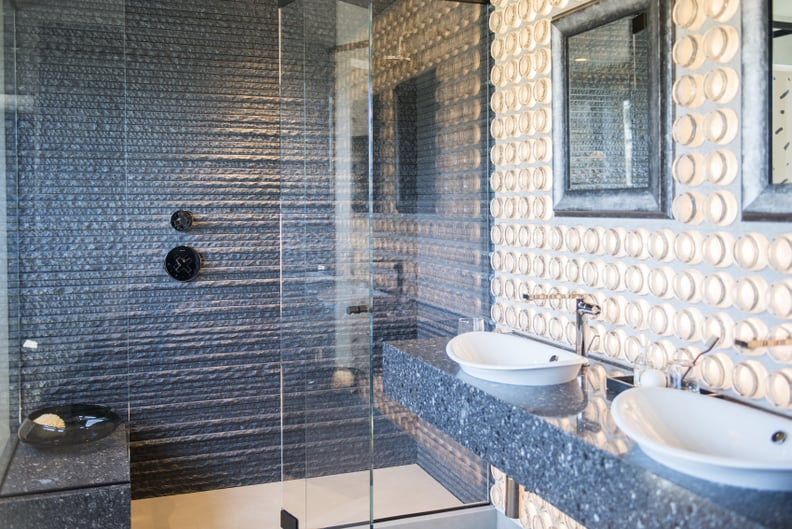 Eucalyptus
I'll be honest, Equinox's refrigerated eucalyptus-soaked towels convinced me to join the gym. The camphoraceous oil makes me feel like I can breathe deeper, so I turn to those towels when I'm recovering from a cardio circuit. To make them at home, submerge washcloths in a bowl of water filled with ice water and two drops of eucalyptus oil. Squeeze out excess water and store in the fridge. My dad totes them in a soft ice chest when he's playing golf or otherwise outside on a hot day.
I also like to add a drop or two to the floor of my shower in the morning. The steam from the shower and scent of the oil makes me feel like I'm in a steam room. If I have chest congestion, I also may rub a couple of drops on my chest, but I always wash my hands afterward to prevent any burning.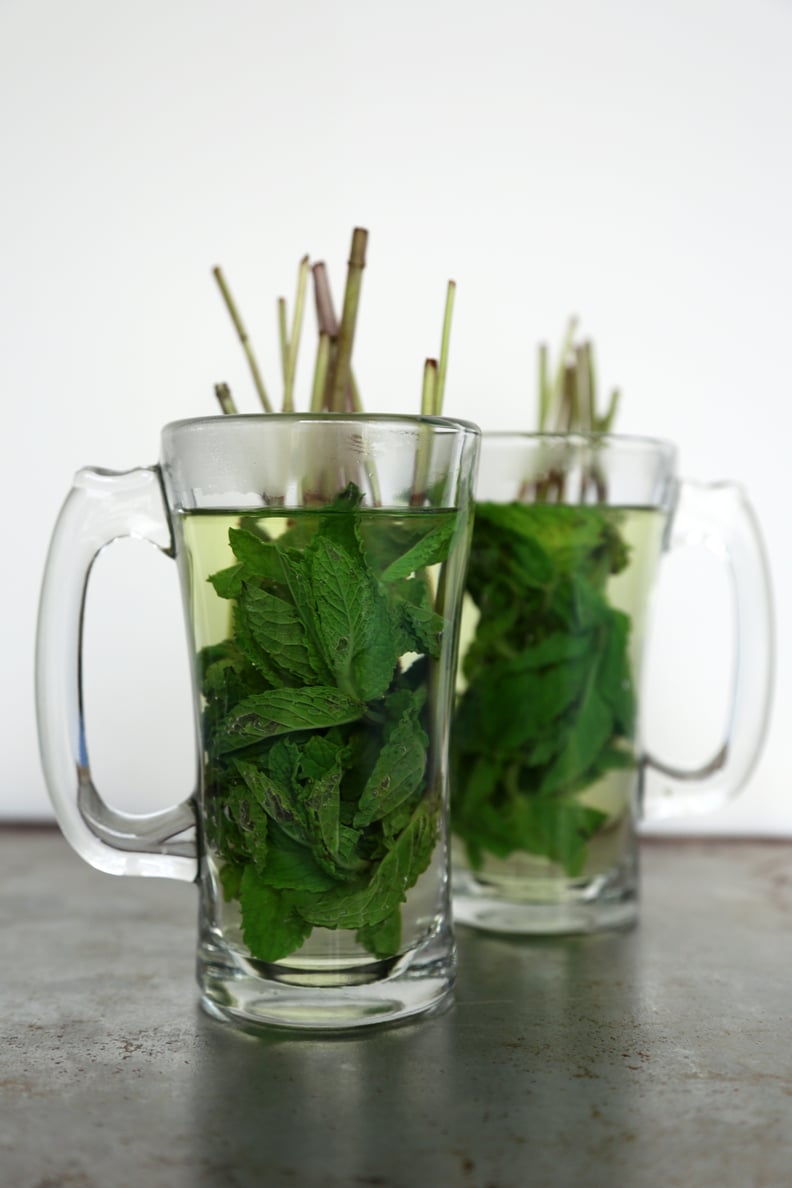 Peppermint
The menthol in peppermint oil also has a numbing effect that provides me relief from an upset tummy, menstrual cramps, and the occasional headache due to muscle tension. When I apply on my temples and back of the neck, only one scant drop is needed or else your eyes will begin to water and burn — I tend to just lightly touch the top of the oil with my pointer finger. When I apply it to my belly, I use one or two drops. If the heat becomes too intense, following up with a little coconut oil takes the burn away. I also keep Digest Zen ($31) with me at all times, a blend of peppermint, anise, and ginger. The licorice-like scent reminds me of Yogi Tea's Stomach Ease but in oil form.
Clary Sage
When it's that time of the month and menstrual cramps are raging, I slather drops of clary sage essential oil and peppermint oil on my lower abdomen and back. I often will apply a heating pad on top for extra measure. I highly recommend the ClaryCalm Monthly Blend For Women ($33). The roll stick makes it easy to apply, and the floral, herbacious scent provides some relaxing relief.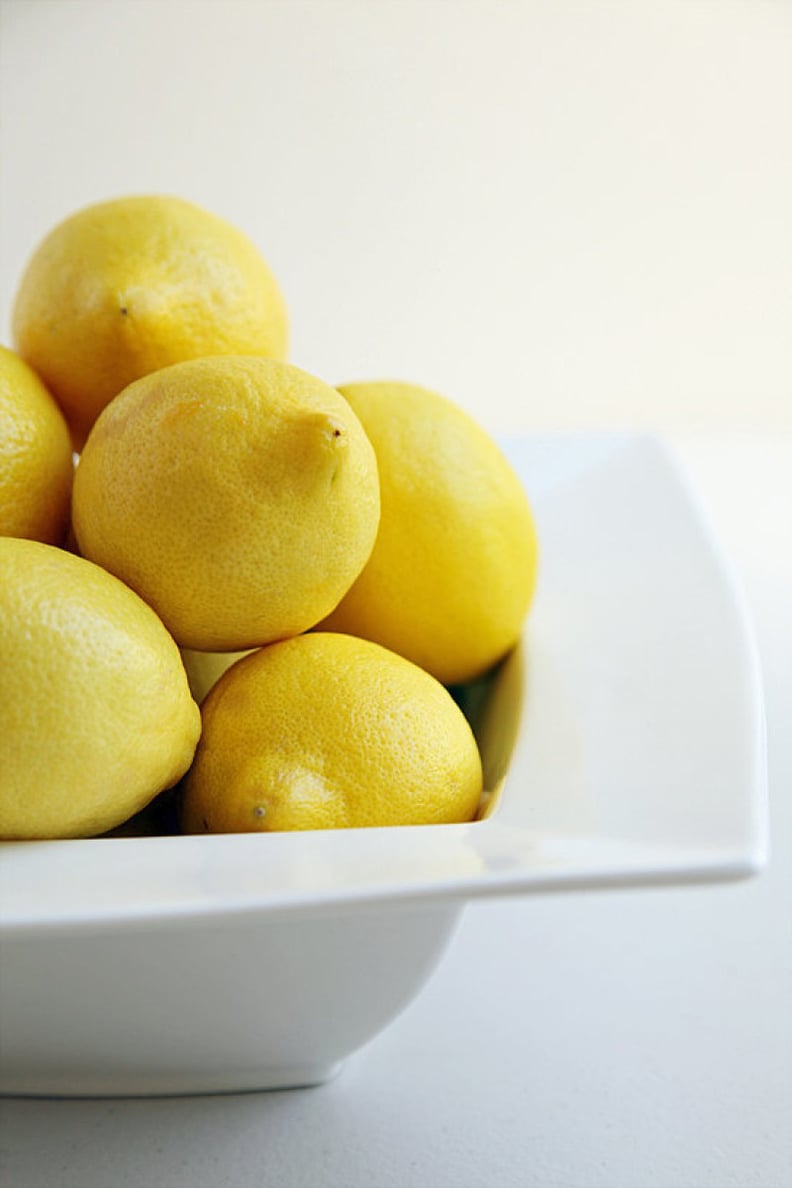 Lemon
Some mornings, I'm not waking up with a zippy, "let's go" energy. Instead of turning to coffee for a quick energy fix, I dot lemon oil on my palms, rub them together, and inhale. I also apply a few drops to the bottoms of my feet and diffuse the oil in the room. The sunny scent of lemon also really helps during wintertime, when all you want to do is stay glued to your bed in the a.m.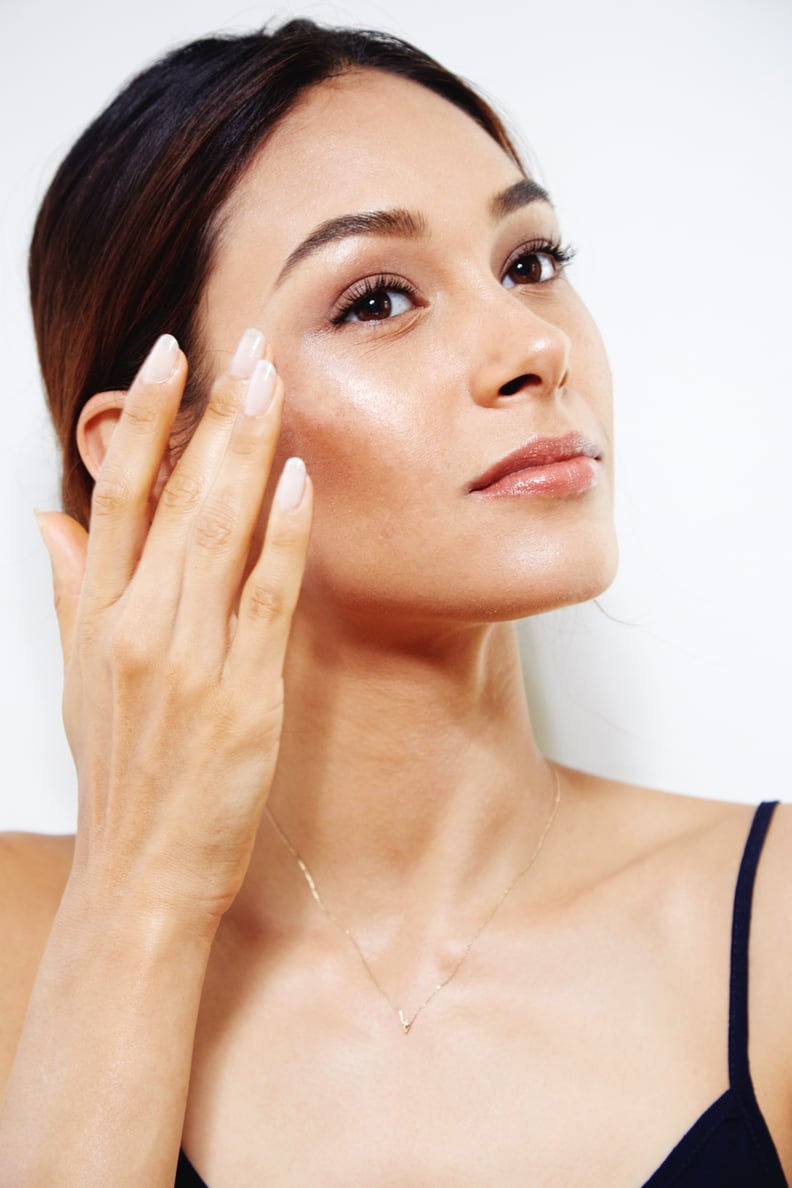 Melaleuca (Tea Tree)
Pimples suck, and unfortunately, I think salicylic-acid-based blemish creams smell weird plus dry out my skin. So, alternatively, I dot tea tree oil on my zits (both face and body) to essentially cleanse the area. I also have a glass roll-on bottle of HD Clear ($28), which, in addition to melaleuca, has black cumin seed and ho wood leaf oils to help target breakouts. This stuff smells so good and woody, I often wear it as deodorant and perfume too. I get compliments all the time, and the comforting scent makes me feel really good (no matter how big the pimple is on my face).