Dealing with a bout of constipation is never fun, but thankfully, there are solutions to this problem that can be easily found in your kitchen. There are plenty of constipation-relieving ingredients you can incorporate into your diet in the form of a meal or snack you already know and love — that's right, we're talking about a smoothie.
Smoothies are a great way to deal with constipation because you can easily fill them up with fiber, a nutrient that does powerful things to help your digestion. "Different foods contain different types of fiber, with the main two being soluble and insoluble fiber," dietitan Rebekah Shulman, RDN, explains. "Soluble fiber forms a gel in the gut and helps feed our good bacteria, while insoluble fiber adds bulk to the stool and draws water into the gut, aiding in regular bowel movements."
To help relieve constipation, Shulman recommends adding fiber-rich fruits, vegetables, whole grains, legumes, nuts, and seeds into a smoothie. If you need an extra boost, a few tablespoons of prunes or ground flaxseed can also help. In addition to this, Shulman suggests incorporating foods rich in probiotics such as yogurt, kefir, and kombucha into your smoothie for maximum constipation relief.
Beyond ingestible forms of relief, there are other ways to relieve constipation. Digestion isn't all related to food intake, and a lot of your ability to have a healthy bowel movement could come from lifestyle habits like getting enough movement, sleep, and hydration.
"Other methods to help improve digestive health include increasing gentle movement such as walking, yoga, biking, and swimming, as well as managing stress and getting adequate sleep," Shulman says. "Eating enough food to meet your body's needs is also essential. Staying hydrated is also essential for ensuring stool doesn't get too hard and difficult to pass. If constipation continues to occur, I'd recommend talking to your primary-care physician to rule out any underlying causes that may require medical interventions."
So if you're looking for a simple yet effective way to maintain your gut health and relieve constipation, smoothies are definitely an option. Featuring a handful of Shulman's recommended high-fiber fruits and probiotic-rich ingredients, these six smoothies for constipation can help you get your bowel movements back on track.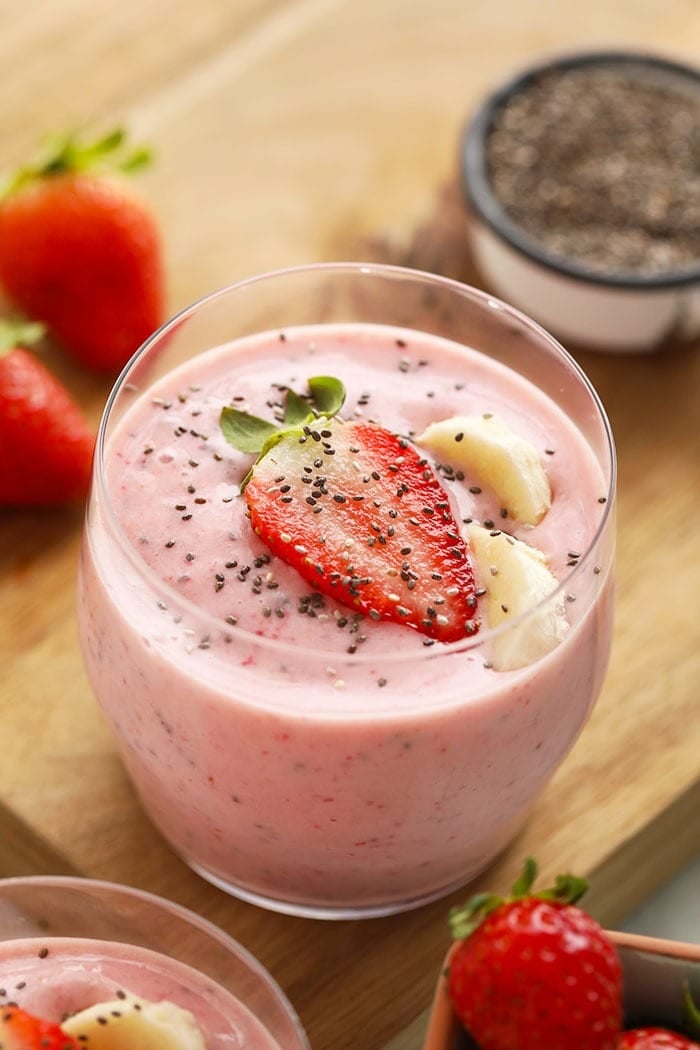 Creamy Strawberry Chia-Seed Smoothie
The creamy strawberry chia-seed smoothie has both prebiotic Greek yogurt and fiber-rich chia seeds in it, two key ingredients that help regulate digestion. This smoothie is packed with delicious fruits like strawberries and bananas, mixed together with almond milk and vanilla extract. For those with a sweet tooth, this smoothie is a must try!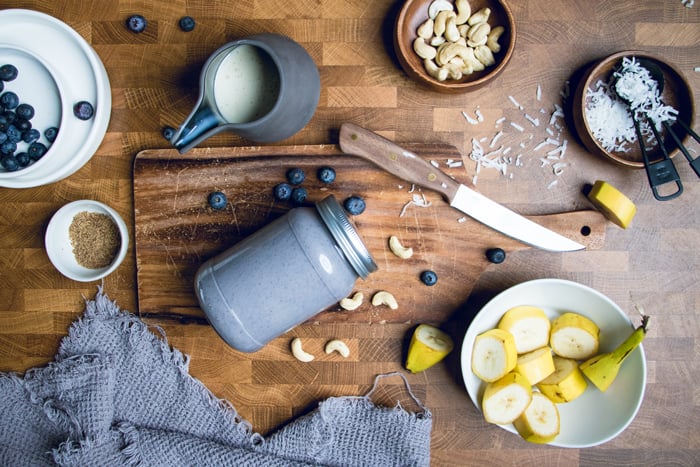 Vegan Blueberry Coconut Smoothie
If dairy only makes your stomach worse, try this dairy-free vegan blueberry coconut smoothie. The key ingredients in this recipe are rolled oats and flaxseed, both of which contain plenty of fiber to help relieve constipation. Additionally, this recipe has more delicious ingredients like bananas, blueberries, coconut milk, unsweetened coconut shreds, and cashews.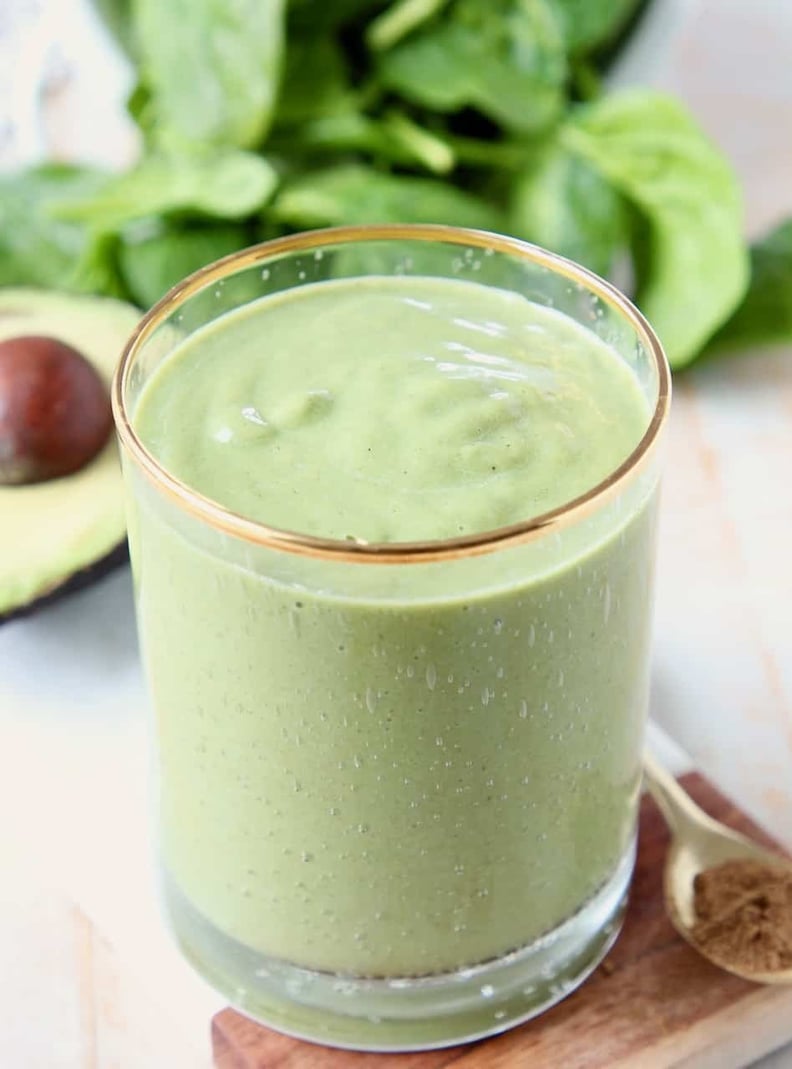 Superfood Green Smoothie
The superfood green smoothie also has flaxseed — plus, fibrous veggies — to help relieve your constipation. This smoothie has a very different flavor profile than the other sweeter options, but it still packs a nutritious punch. Additional ingredients in the superfood green smoothie include spinach, avocado, protein powder, banana, almond milk, honey, and cinnamon.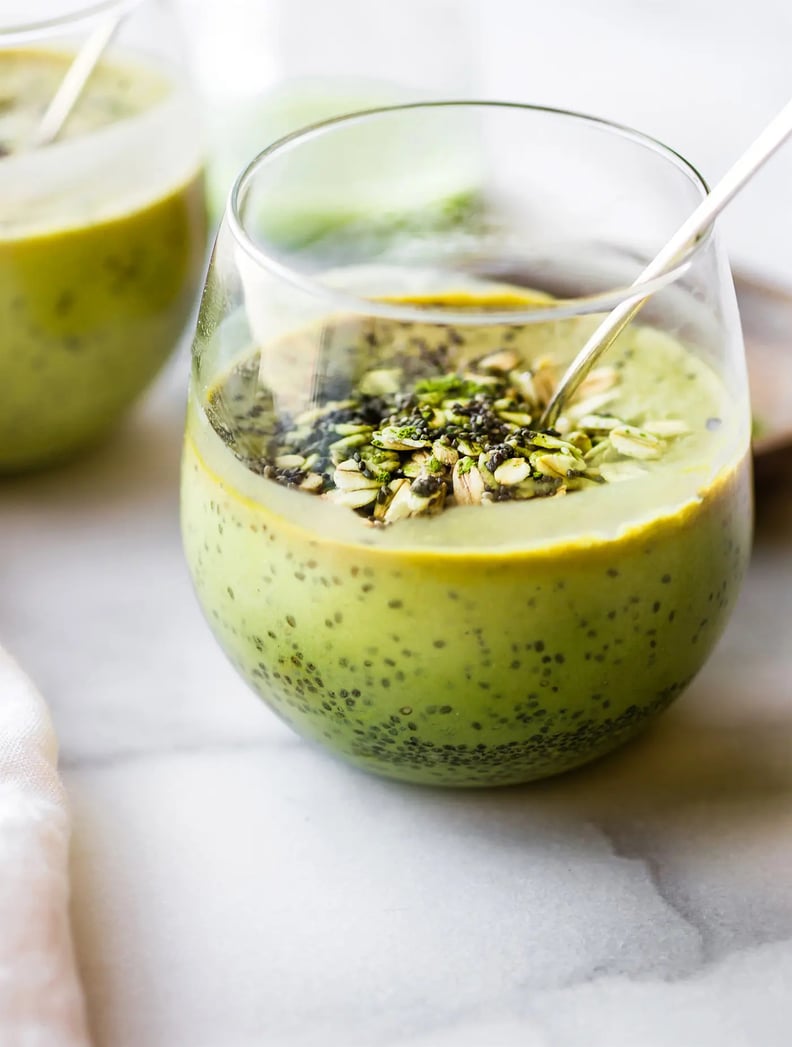 Overnight Chia Matcha Smoothie
The overnight chia matcha smoothie includes probiotic kefir, plus high-fiber oats and chia seeds — making it a great choice if you're looking for a smoothie for constipation and kick-start healthy BMs. Other delicious ingredients in this smoothie include matcha, banana, cinnamon, and honey.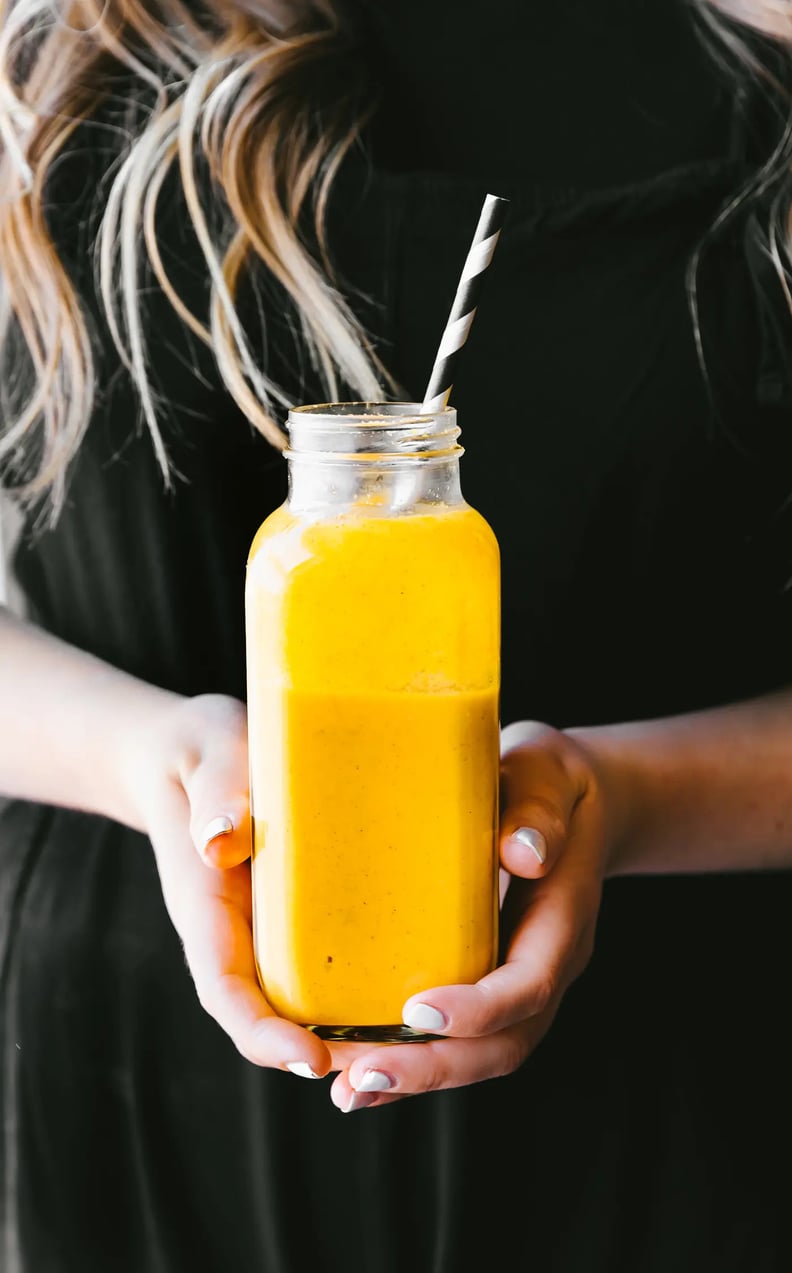 Orange Probiotic Smoothie
Prefer your smoothies to be orange rather than green? Look no further than this assortment of orange probiotic smoothies. These smoothies contain kefir and chia seeds, which can help move things along in your bowels. With deliciously fresh ingredients like dates, carrots, tangerines, orange juice, and ginger, these smoothies aren't just good for constipation — they're also bright, tangy, and, in general, great for your digestive health.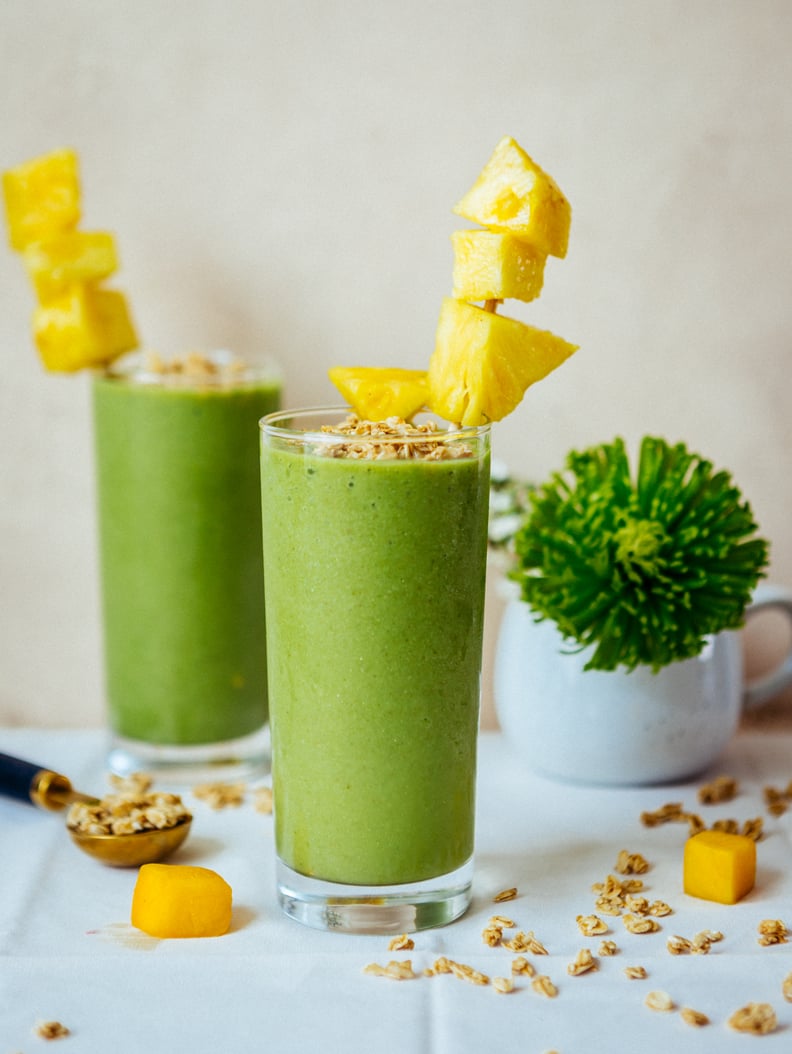 Island Green Smoothie
Transport to a tropical oasis with this island green smoothie that's packed with fibrous fruits and veggies, plus chia and hemp seeds, to help with constipation. Pineapple, mango, orange juice, banana, spinach, coconut pieces, vanilla, and cinnamon are the main ingredients in this smoothie that give this drink its beachy vibe and digestive-improving power.