As POPSUGAR editors, we independently select and write about stuff we love and think you'll like too. If you buy a product we have recommended, we may receive affiliate commission, which in turn supports our work.
When your best friend gets dumped, you come over with Ben & Jerry's and a couple of spoons. When they've got a cold or flu, you grab a pint of chicken soup and head to their apartment with Kleenex. But what do you give a friend who's been diagnosed with breast cancer?
The nonprofit organization Rethink Breast Cancer has a mission to empower and support young women affected by breast cancer; with a younger demographic in mind, they've launched Give-A-Care, the first line of products specifically for young women affected by breast cancer.
This thoughtful collection features tongue-in-cheek notes on each product; it's a breast cancer specific, custom care package, targeting a patient's needs while helping friends and loved ones understand what she's going through. It's got everything from hand lotion to ginger candies, tummy tees, and cozy cashmere thanks to partner brands like Aveda, The Cashmere Shop, and H&M.
And the best part? One-hundred percent of the proceeds from the Give-A-Care collection will go right back into Rethink Breast Cancer's nonprofit work to educate, empower, and advocate for those affected by breast cancer. Here are some of the sweet picks from their collection (and to see the complete set, visit giveacare.ca).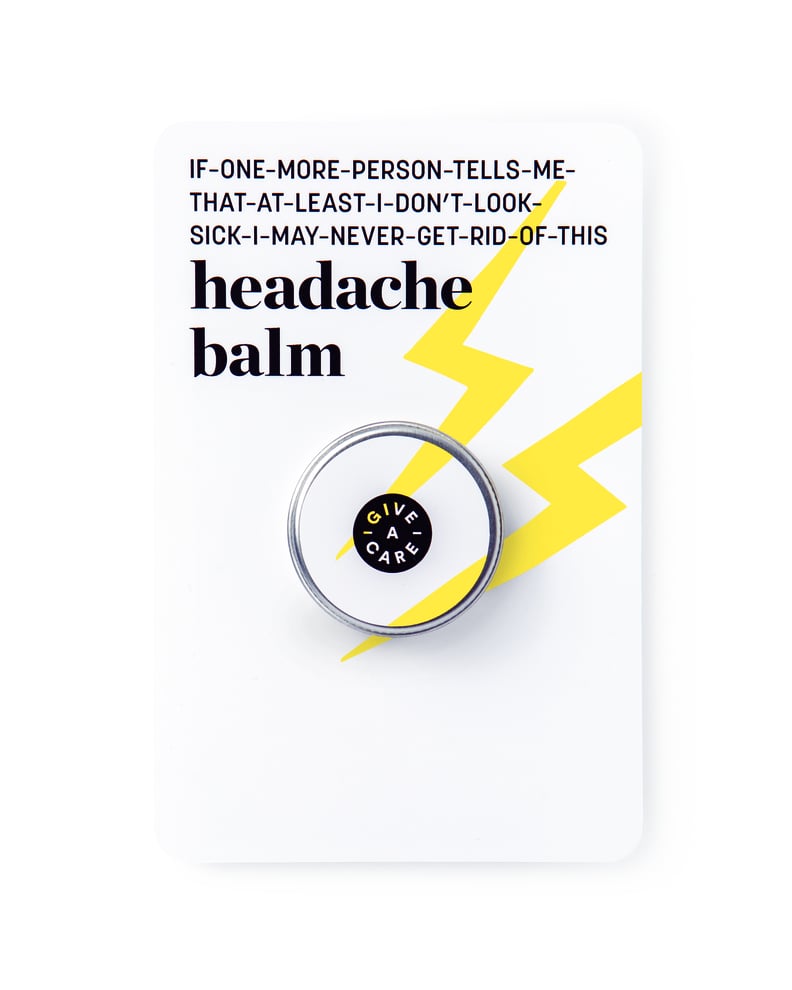 Leaves of Trees Headache Balm