Gut Health Benefits of Cranberries
A Dietitian on the Gut Health Benefits of Cranberries — Plus How to Serve Them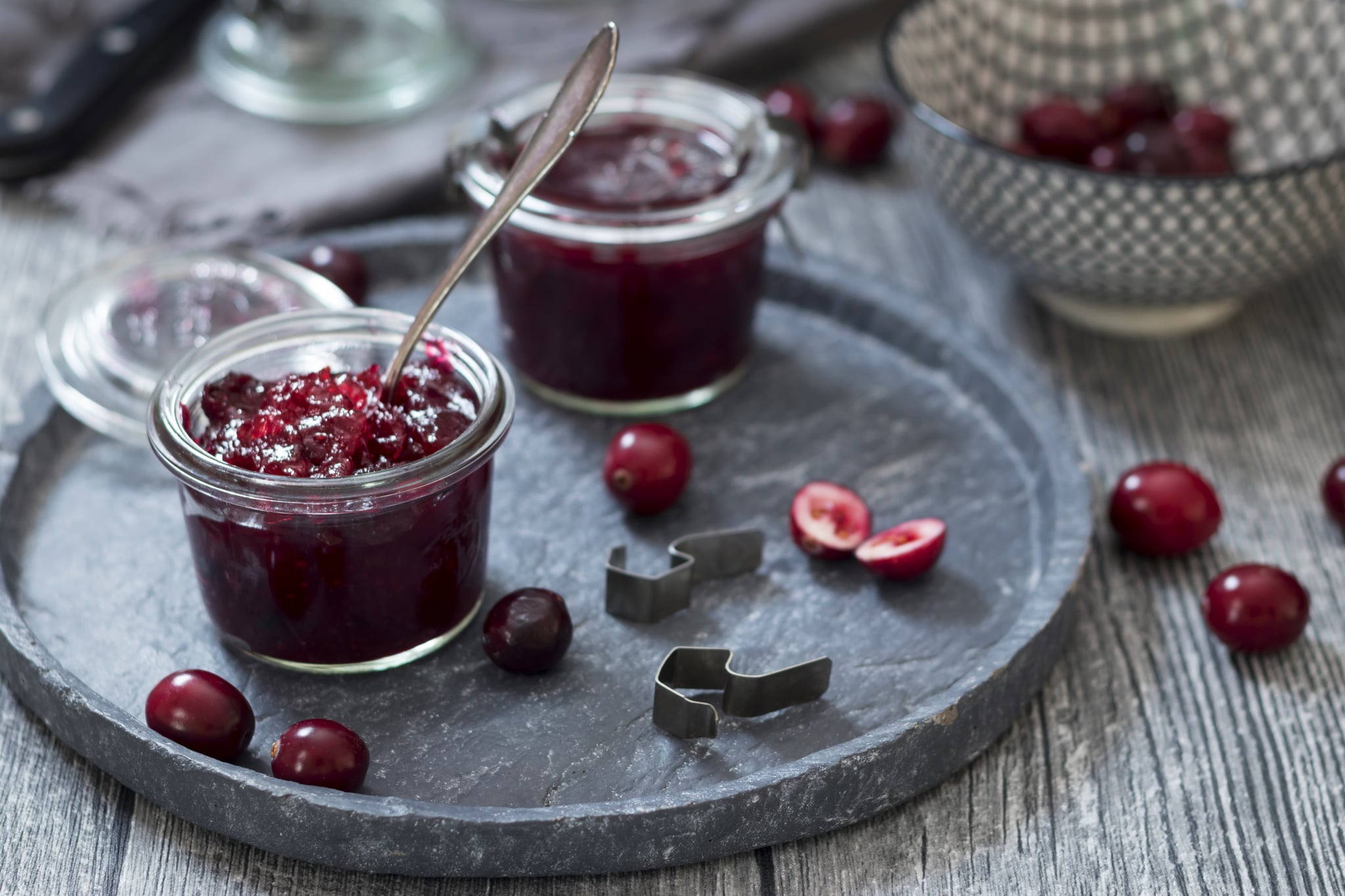 Cranberries have always been considered a colorful and delicious addition to a Thanksgiving table, but they also have a cornucopia of health benefits. I spoke to Jenn LaVardera, registered dietitian and nutrition expert with produce company Naturipe Farms, about the effect of cranberries on gut health. She explained that research has shown the festive fruit may promote the growth of "good" bacteria in the gut while helping to get rid of potentially harmful bacteria.
"Cranberries have been shown to have antimicrobial, antifungal, and antiviral actions against bacteria such as H. pylori, known for causing stomach infection and ulcers," LaVardera said. "The healthful compounds in cranberries help prevent growth of these harmful bacteria."
It turns out that the healthy qualities of cranberries actually go way beyond digestion. First of all, their tart flavor means they're low in sugar compared to most fruits. According to LaVardera, one cup of cranberries contains just 45 calories and four grams of sugar. It also has four grams of fiber, which helps manage blood sugar and cholesterol. Plus, one cup of cranberries makes up 15 percent of your recommended immune-supporting vitamin C intake.
Studies have shown that the antioxidant-rich berries may even reduce inflammation, improve heart health, and lower your risk of heart disease and cancer, LaVardera said.
Long story short, if you haven't already added this superfood to your holiday menu, you may want to reconsider. Of course, traditional cranberry sauce is the simplest way to incorporate cranberries into your Thanksgiving feast. There are a few things to think about when serving cranberry sauce, though — starting with deciding between store-bought or homemade.
"Because cranberries are naturally tart, many packaged cranberry sauces and cranberry recipes are loaded with added sugar," LaVardera explained. "Your best bet is to prepare your own cranberry sauce using fresh or frozen cranberries and a touch of added sugar that will tame the cranberries' tartness but not overpower the natural flavor."
If you do choose to go with a prepackaged sauce, LaVardera recommends looking for a product packaged in a BPA-free container and with a simple ingredient list of cranberries, a small amount of natural sugar, water, and lemon juice.
This festive side dish is not the only tasty way to serve cranberries, however. The possibilities are endless, from adding them to biscuits or corn muffins to including them in your stuffing, baking them into a pie, or even making creative cranberry cocktails.
Click here for more health and wellness stories, tips, and news.