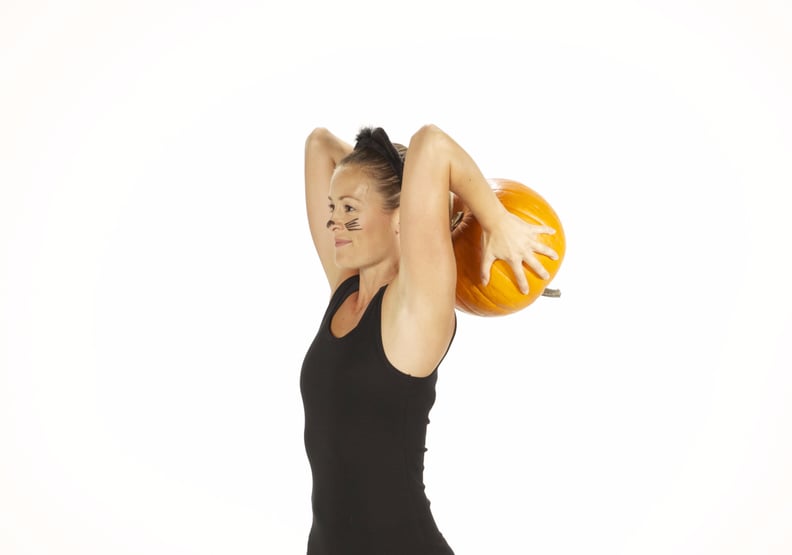 POPSUGAR Photography
POPSUGAR Photography
If you're rocking a sleeveless or strapless top this Halloween and you're looking to tone and tighten up your arms, this three-move triceps workout will help you reach those healthy goals. Even if you've never picked up dumbbells before, this workout is totally doable. And don't worry about looking "bulky" — strength training is proven to build lean muscle and shed fat.
01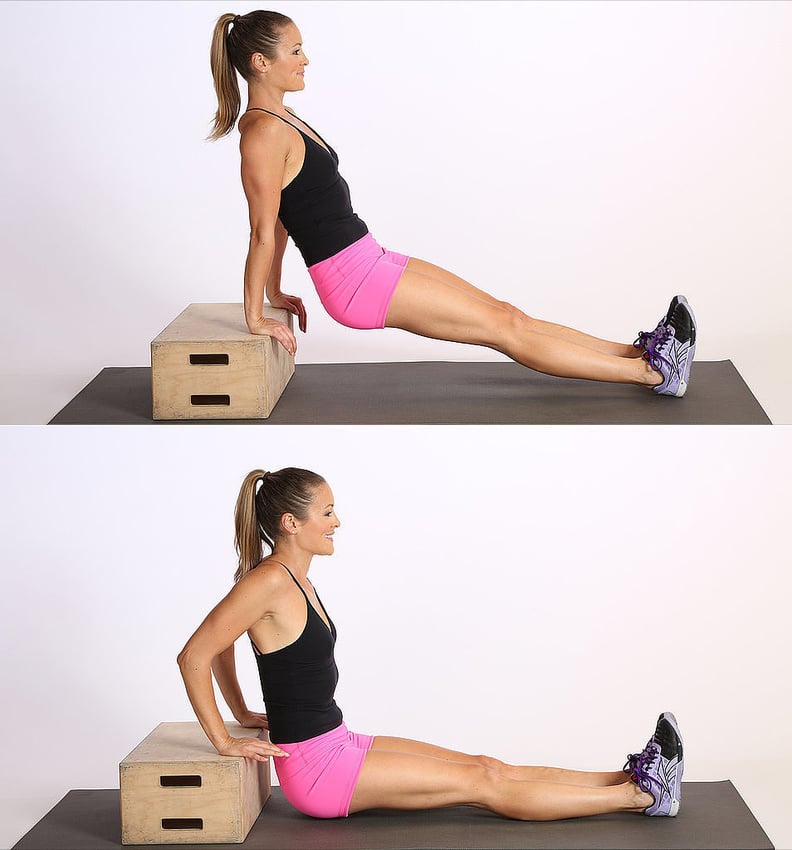 Tricep Dips
Position your hands shoulder-width apart on a secured bench or stable chair.
Move your bum in front of the bench with your legs extended (as pictured); for more stability, keep legs bent and feet placed about hip-width apart on the floor.
Straighten out your arms, and keep a little bend in your elbows in order to always keep tension on your triceps and off your elbow joints.
Now slowly bend at your elbows, and lower your upper body down toward the floor until your arms are at about a 90-degree angle. Be sure to keep your back close to the bench.
Once you reach the bottom of the movement, slowly press off with your hands, and push yourself back up to the starting position. This counts as one rep.
Do two sets of 12 to 15 reps.
02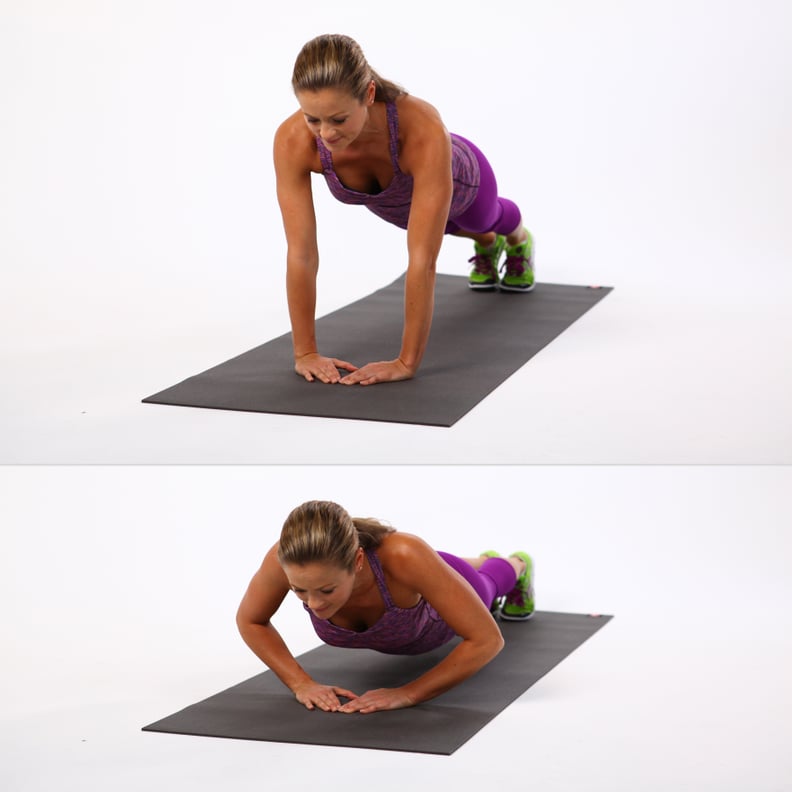 Diamond Push-Ups
Start in plank position with your legs straight or knees resting on the floor.
If your knees aren't on the floor, then you can separate your feet so they're about shoulder-width apart to help you stay balanced throughout the exercise.
Place your hands together directly under your sternum, with the tips of your index fingers touching and thumbs touching. Your fingers and thumbs should form a diamond or triangle shape.
As you inhale, bend your elbows out to the sides, and lower your chest toward the floor. Then exhale to straighten your arms. This counts as one push-up. Do two sets of 12 push-ups.
03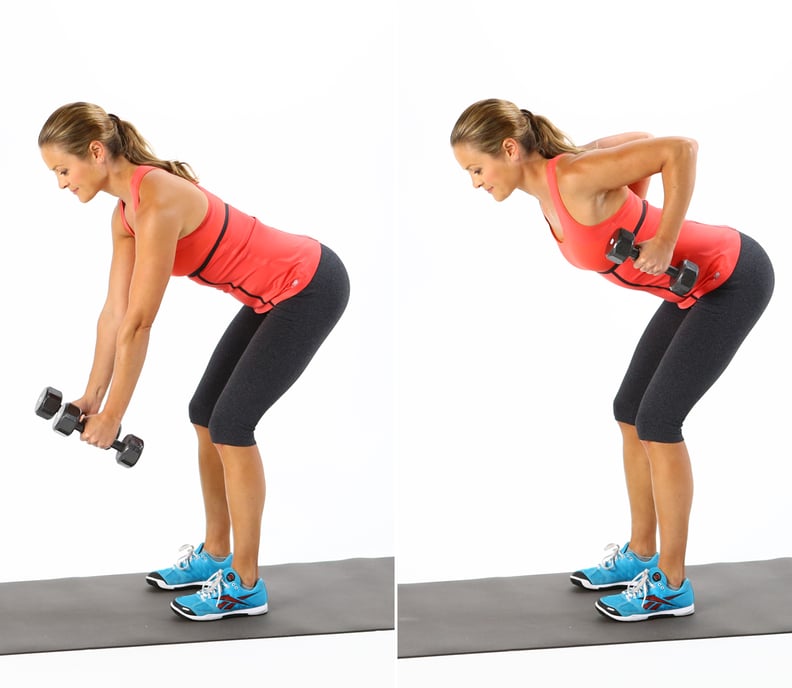 Bent-Over Row
Lean forward and bend both knees, remembering to keep a flat back.
Extend your arms so they are straight. Lift the dumbbells straight up to chest level, squeezing your shoulder blades together as you do. Be sure to keep your elbows in and pointed upward. Don't arch your back.
Slowly lower the weights back to the starting position to complete one rep.
Complete two to three sets of 10 to 12 reps.