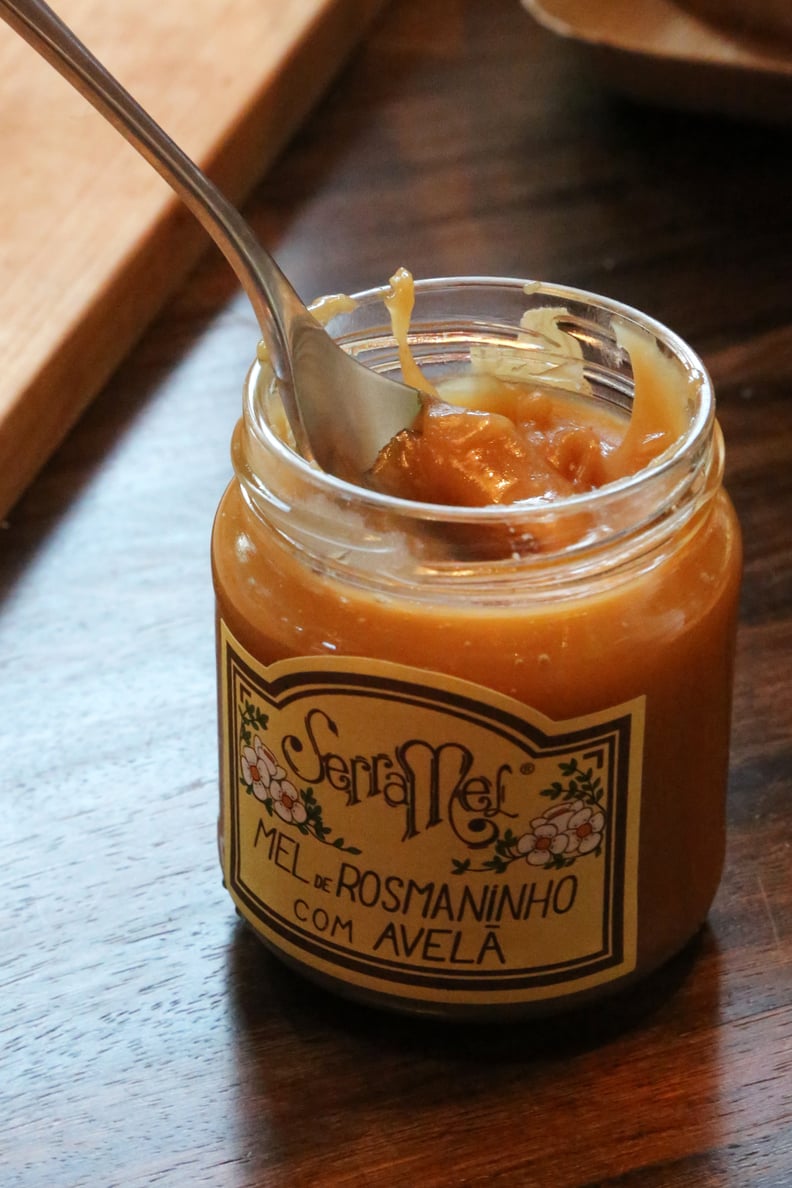 POPSUGAR Photography | Anna Monette Roberts
POPSUGAR Photography | Anna Monette Roberts
If you always keep honey on hand at home, it might be time to revamp your habit and go raw. Raw honey isn't filtered, strained, or heated above natural hive temperatures, a process used in conventional honey production that can destroy the beneficial enzymes, nutrients, and antioxidants. Here are three reasons to pick up a fresh jar.
Boosts immunity: The phytonutrients in raw honey have antibacterial and antiviral properties that can boost your immune system and fight off bugs. Regularly stirring some in a cup of hot tea or squeezing some on your breakfast oatmeal can help keep your body feeling strong all Winter long.
Heal boo-boos: You might be surprised to learn that raw honey has antibacterial and wound-healing properties. Applying a thin layer to a minor wound or burn can help it heal with less scabbing or scarring.
Calms coughs: Skip the medicine cabinet, and open up your pantry. Studies have shown that honey is just as effective as suppressing cough symptoms as over-the-counter medication. The next time you can't kick a cough, sip on hot water, lemon, and a little raw honey, so you can get relief sooner.
When shopping for raw honey, buy organic; you'll be getting honey that is harvested with care in isolated, untouched areas filled with wildflowers. Also, keep in mind that children under the age of 1 should not consume raw honey since there is a risk of infant botulism.