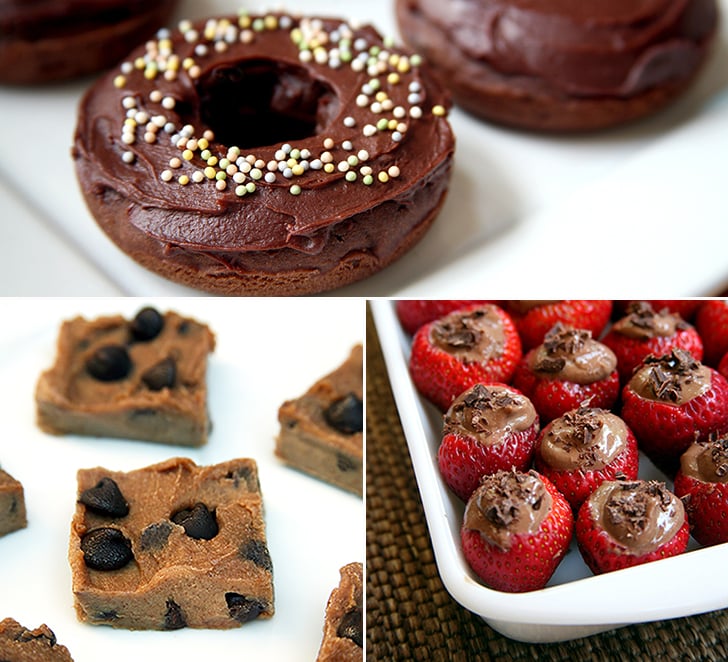 POPSUGAR Photography | Jenny Sugar
POPSUGAR Photography | Jenny Sugar
Poor beans. Many people pass them up because they're not a fan of the squishy texture or their gaseous repercussions. But these inexpensive magical legumes are so healthy for you, between their fiber, protein, and iron content, everyone should include them in their diet. If you're having trouble stomaching a bowl of beans, you can still reap the healthy benefits without your taste buds even realizing it. Appeal to your sweet tooth and try out these dessert recipes, all made with the goodness of protein- and fiber-loaded beans.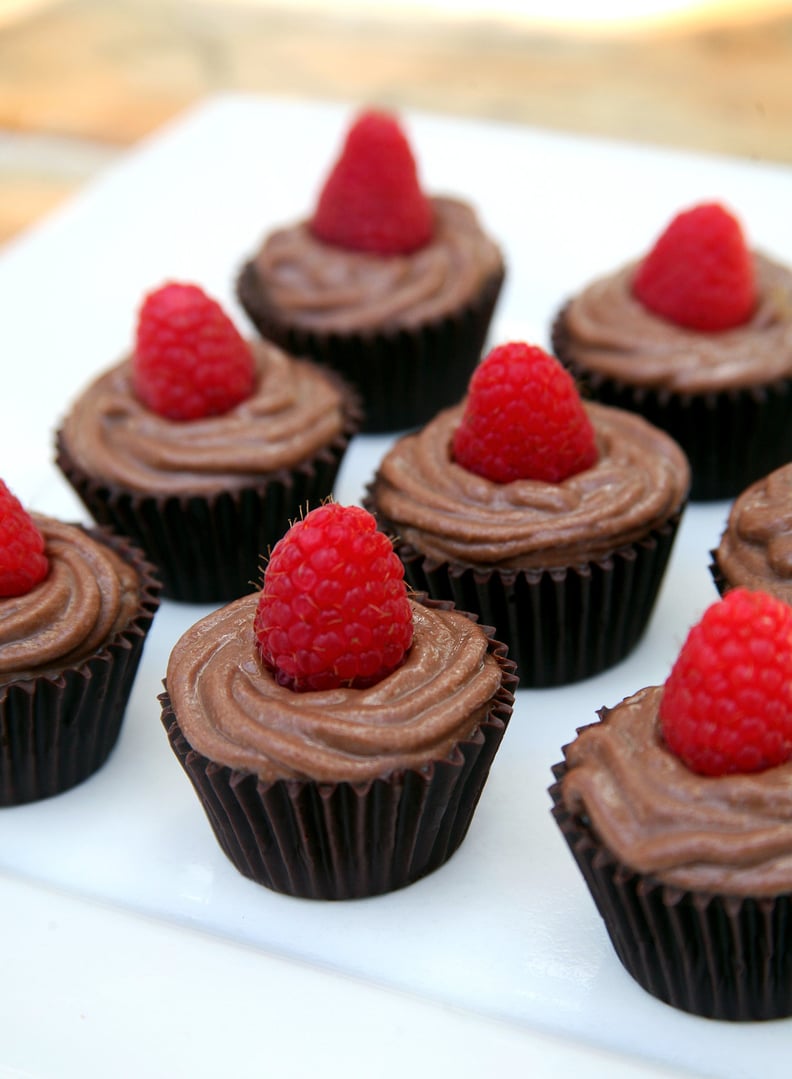 Vegan Chocolate Mousse Cups
The best part about this delicious dessert is the edible chocolate cup you serve it in!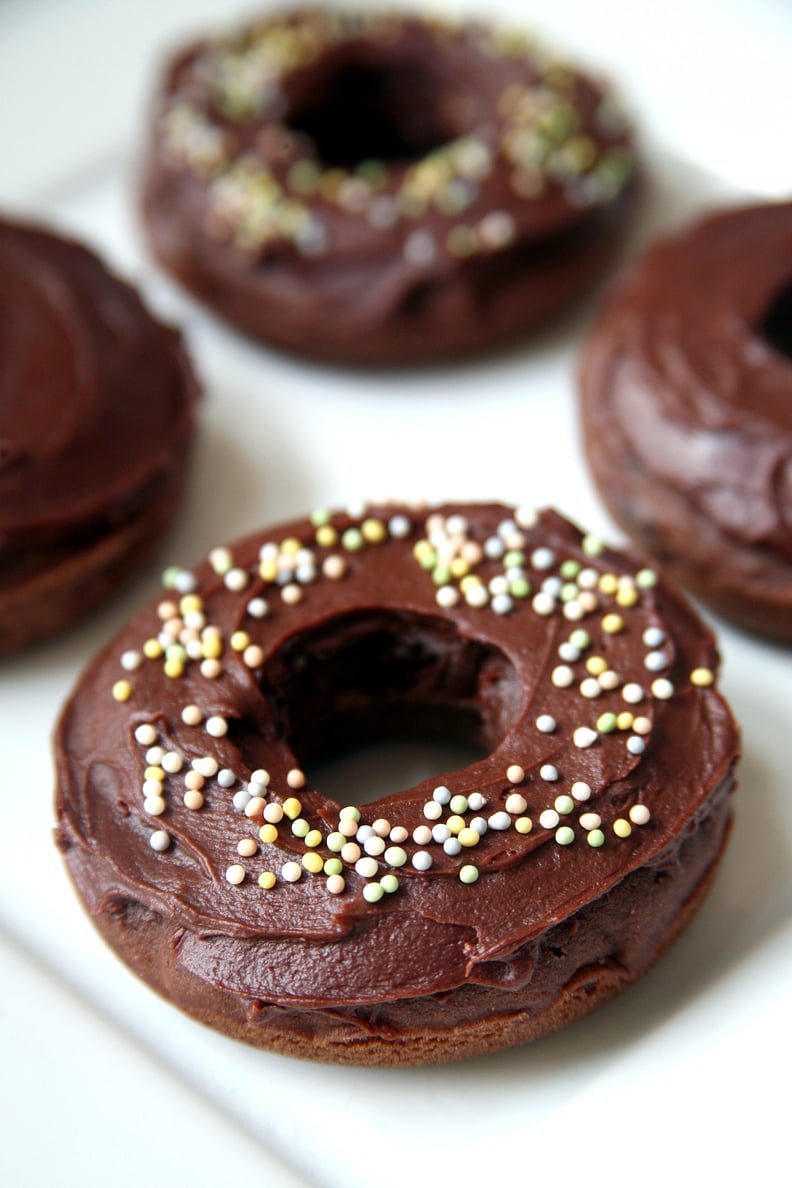 Vegan Chocolate Frosted Doughnuts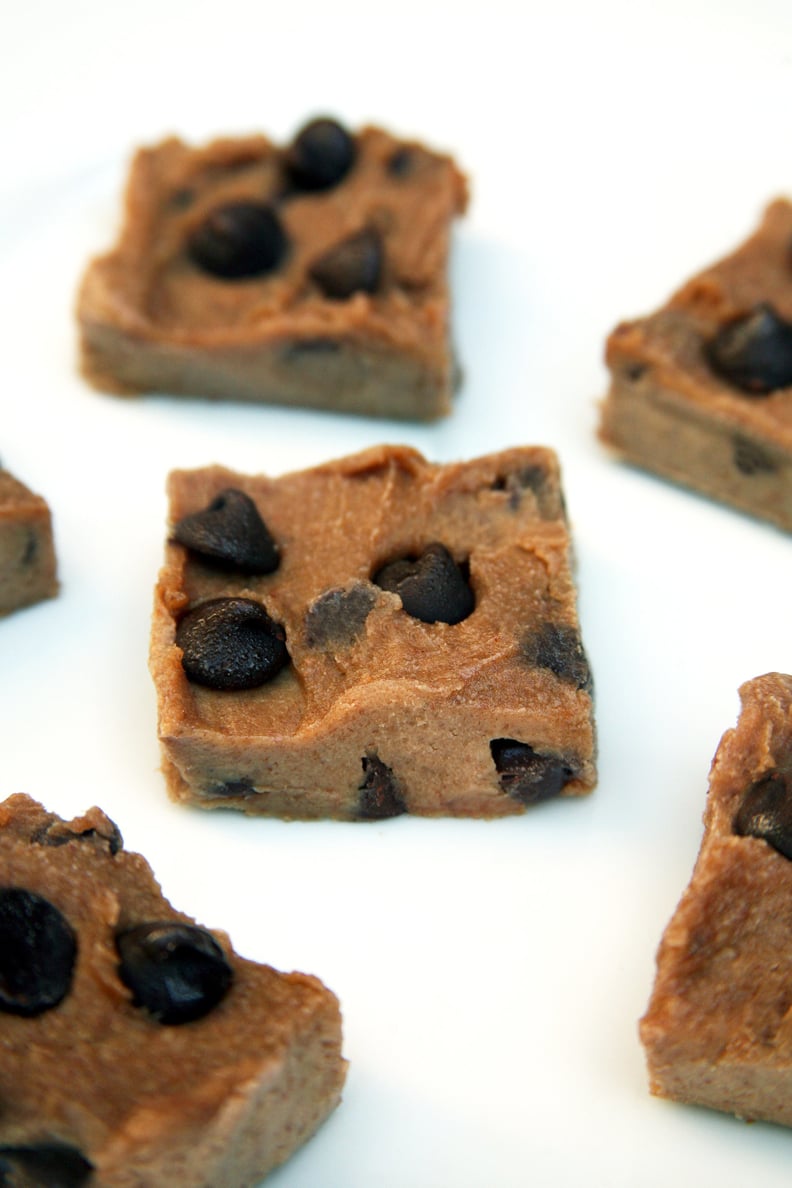 Vegan Chocolate Chip Cookie Dough Freezer Fudge
For 140 calories, each vegan and gluten-free two-inch square offers over five grams of fiber and 5.8 grams of protein. Just forget it's made with lentils because I swear on Grandma's cookie recipe that no one will be able to tell.
Chocolate-Mousse-Filled Strawberries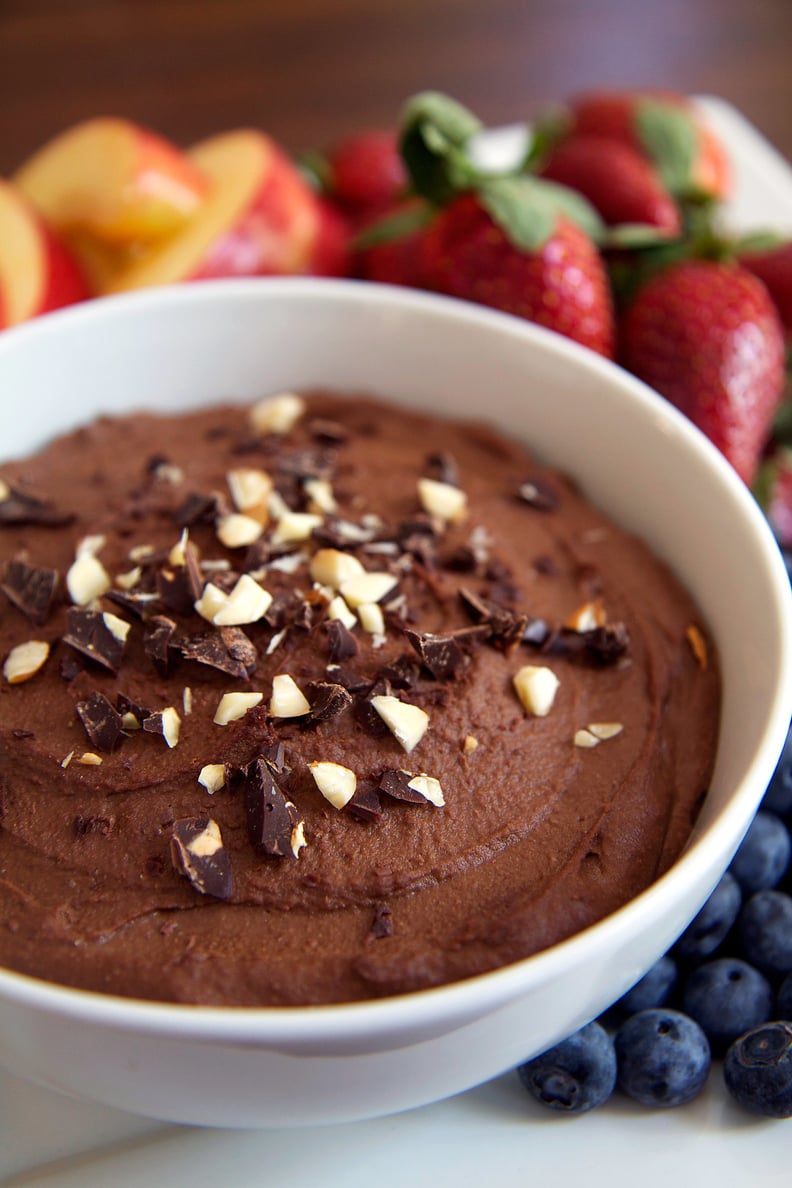 Chocolate Hummus
The creamy texture and robust flavor of this chocolate hummus made with chickpeas will appeal to anyone's taste buds, and you'll wonder if you'll ever be able to eat fruit alone again.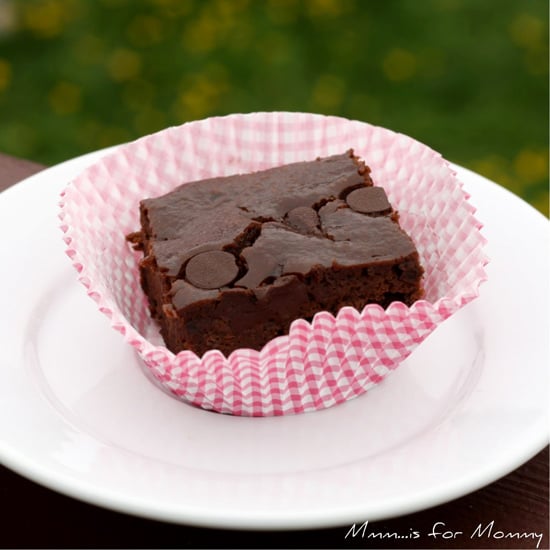 Black Bean Brownies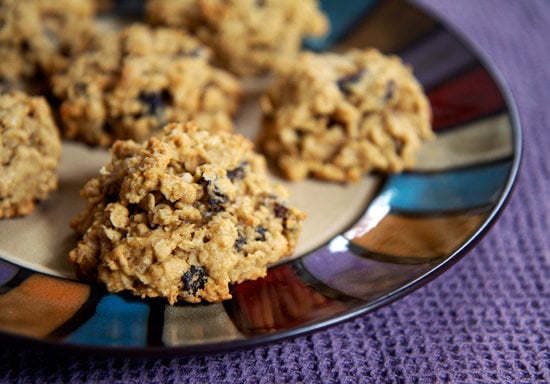 Peanut Butter Oatmeal Raisin (and Bean) Cookies
These traditional oatmeal raisin cookies are made with pureed cannellini (white kidney) beans and peanut butter, giving these treats a moist and chewy texture. Enjoy two cookies for 220 calories, and also get 3.6 grams of fiber and 5.8 grams of protein. Blueberry Banana Bean Smoothie
What's great about smoothies is that you can hide just about any healthy ingredient in your glass, and the sweetness of the fruit disguises the flavor. Try this protein-packed recipe:
1 banana
1/2 cup blueberries
1/2 cup cannellini beans
6 oz. vanilla yogurt
The beans add five grams of fiber and six grams of protein! Strawberry Adzuki Popsicles
It's easy to whip up your own fruit popsicles, but these have an added twist — adzuki beans. Add these ingredients to a blender:
1 cup adzuki beans
1 cup coconut milk
1 cup milk
1/3 cup sugar
1 cup sliced strawberries
Puree until smooth, distribute into popsicle molds, and after five or so hours, enjoy a fruity, protein- and fiber-packed frozen treat.