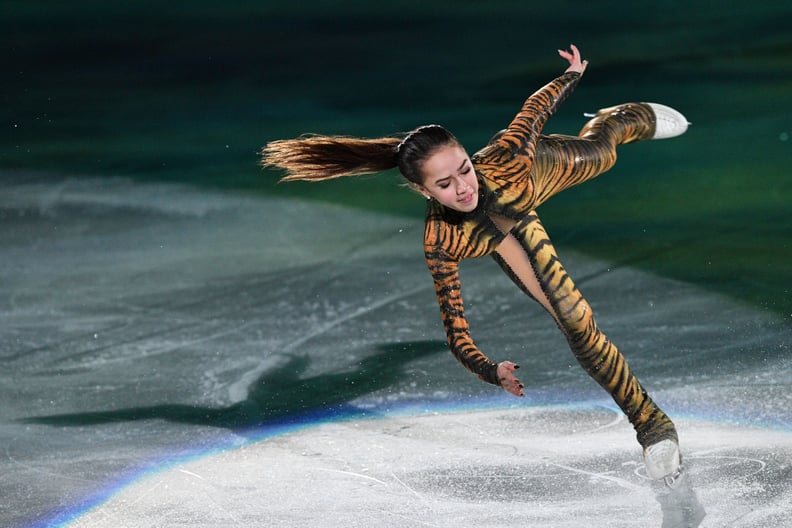 The Barre Code
Getty | Mladen Antonov/AFP
The Barre Code
Getty | Mladen Antonov/AFP
From Winter Olympics to the World Figure Skating Championships, our eyes are glued on our favorite athletes on ice. Want to feel strong, powerful, and graceful, like Alina Zagitova and Adam Rippon? Before we reach for the skates, let's try this three-move barre workout designed by Kaye Straub, National Director of Training & Development at The Barre Code.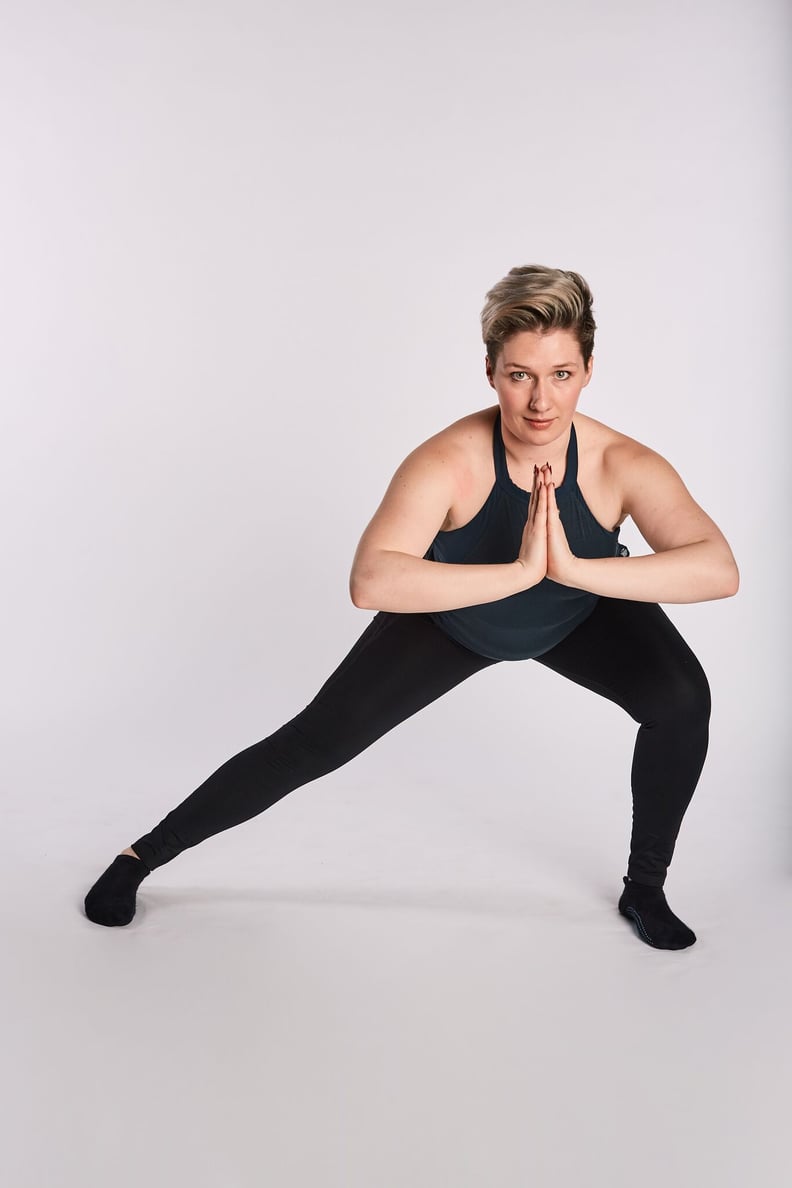 Skater Side Lunge
"Skaters use a strong core and lower body for balance," said Straub.
Side-lunge, starting on the left side, hands in prayer, with your chest open and your seat back.
Push off the left leg, coming into a balance on the right side.
Repeat 20 times; switch sides and repeat.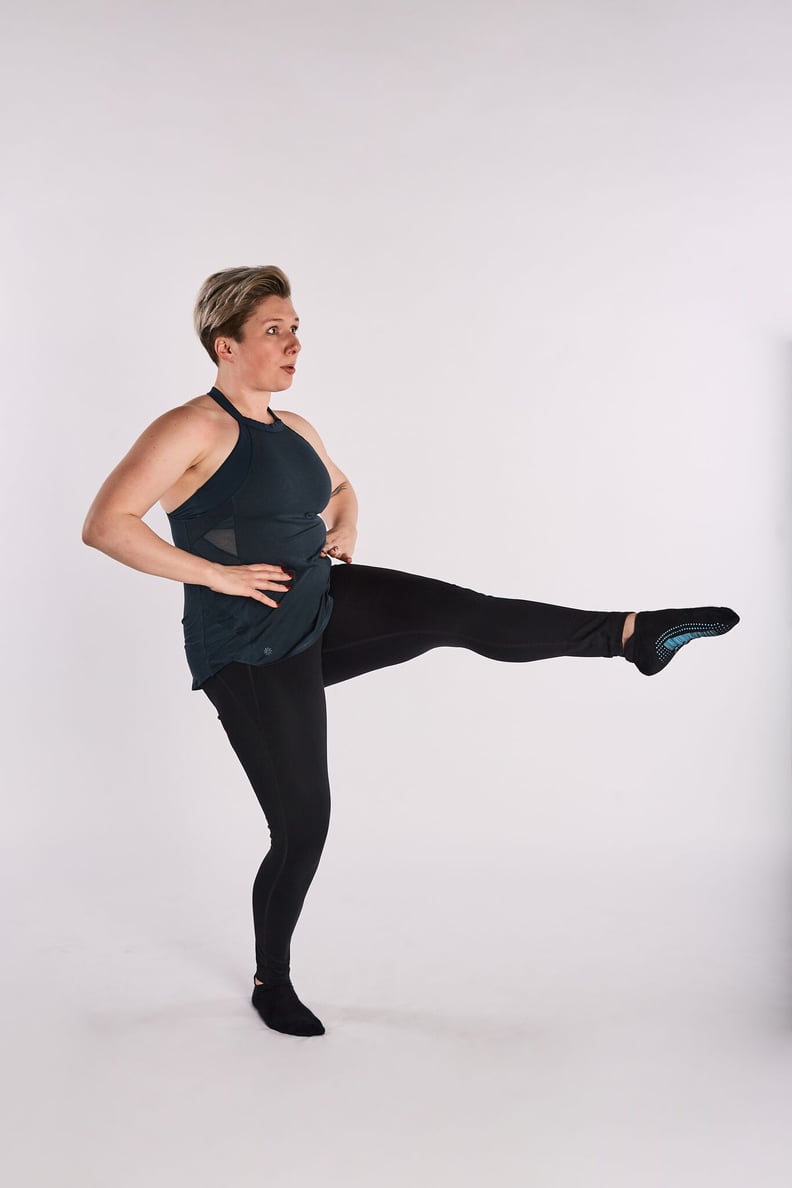 Frozen Front Leg Lift
Stand with feet hips-width distance apart and a soft bend in the supporting knee.
Lift your left quad off the kneecap and extend the leg forward as high as it can go without leaning backwards.
Pulse for 10 seconds with a pointed toe, flex your foot with a tiny bend in your lifted knee, and do 10 small bend and presses.
Repeat on the other side.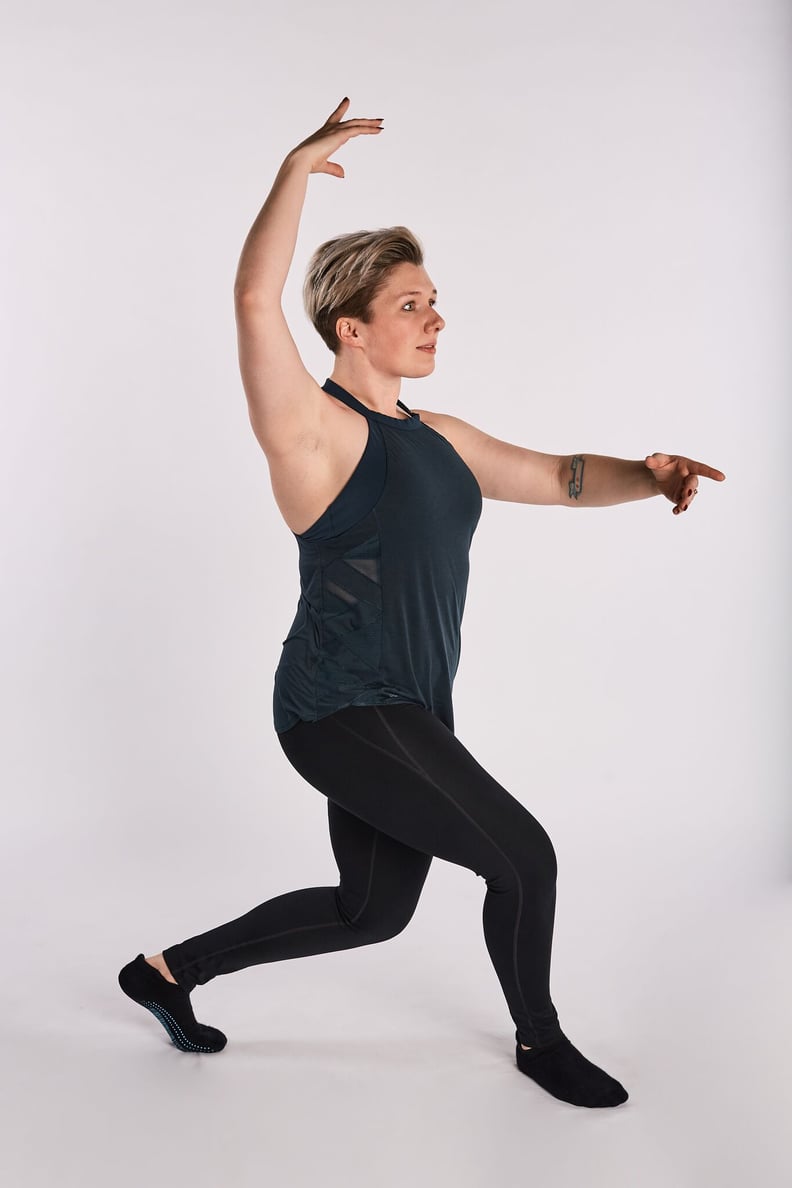 Stand with feet hips-width distance apart.
Cross your left leg behind your right, keeping your shoulders square.
Bend both knees, coming into a curtsy lunge position.
Lift your right arm overhead, with your left arm extended forwards and pulse for 60 seconds on each side.