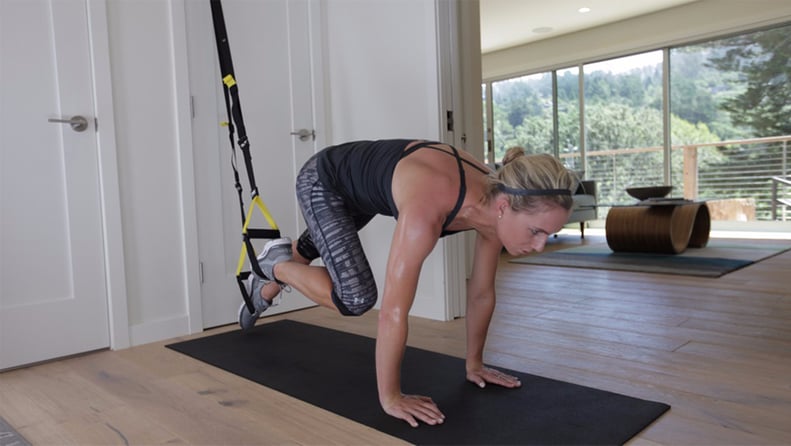 So you've got yourself a teeny-tiny living space, and there's no possible way you could ever make a "home gym." Wrong! Give yourself just a few feet to move, and we promise you can turn these packable, storable, compactable pieces of equipment into the only gym you'll need — no membership required. With small pieces and items that can easily fold up in a drawer, you'll have the essentials to build strength, move, sweat, and even recover the right way.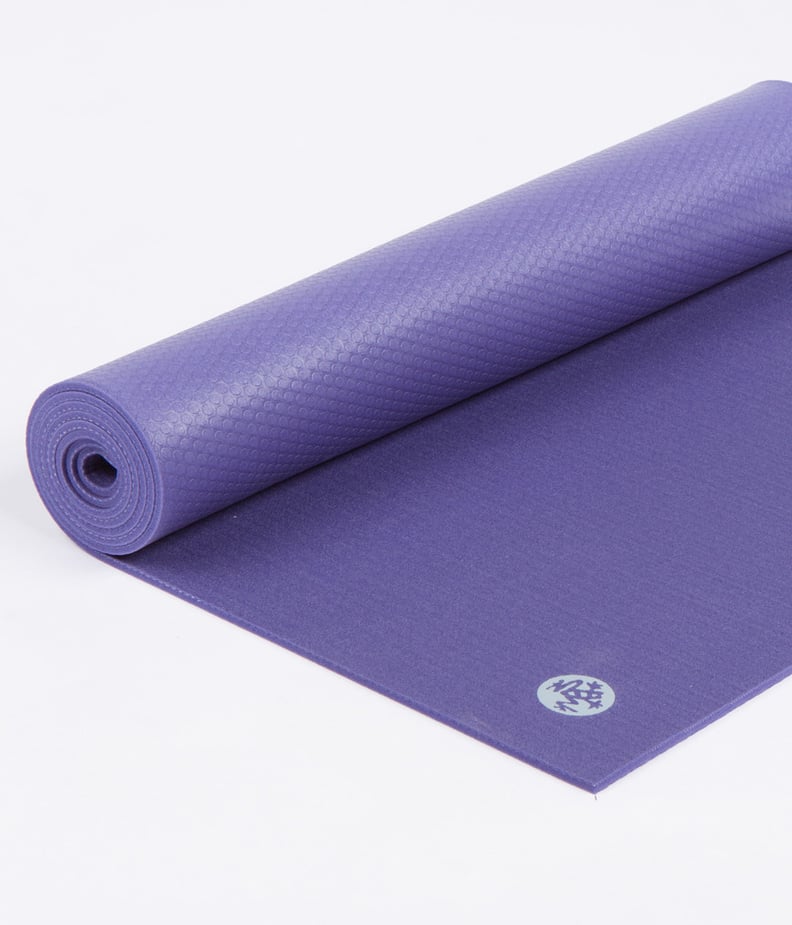 A Great Yoga Mat
In most cases, the only equipment you really need is just your body and some space to move. However, we firmly believe in creating a place for your workouts that isn't the hard floor, to protect your skin and joints. Grab a sturdy, reliable mat, like the Manduka PROlite mat ($80), in a beautiful color that speaks to your soul . . . or your decor.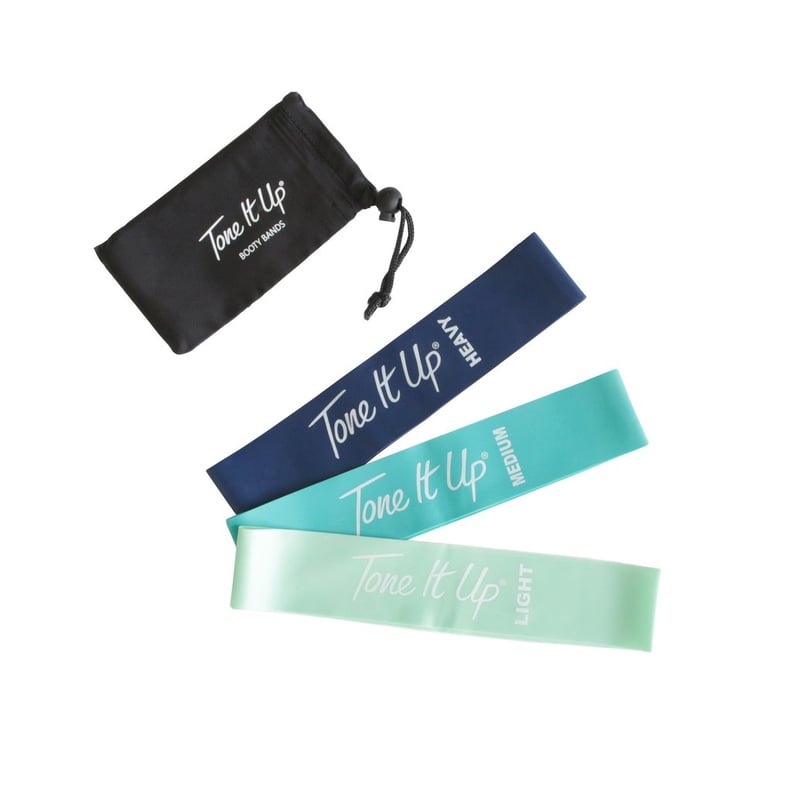 Resistance Booty Bands
These resistance bands for your ankles and knees create some killer workouts for, well . . . , your booty! These Tone It Up Booty Bands ($12) are affordable and storable, and they come in pretty ocean colors. Toss 'em in a drawer or in a gym bag when you're on the go.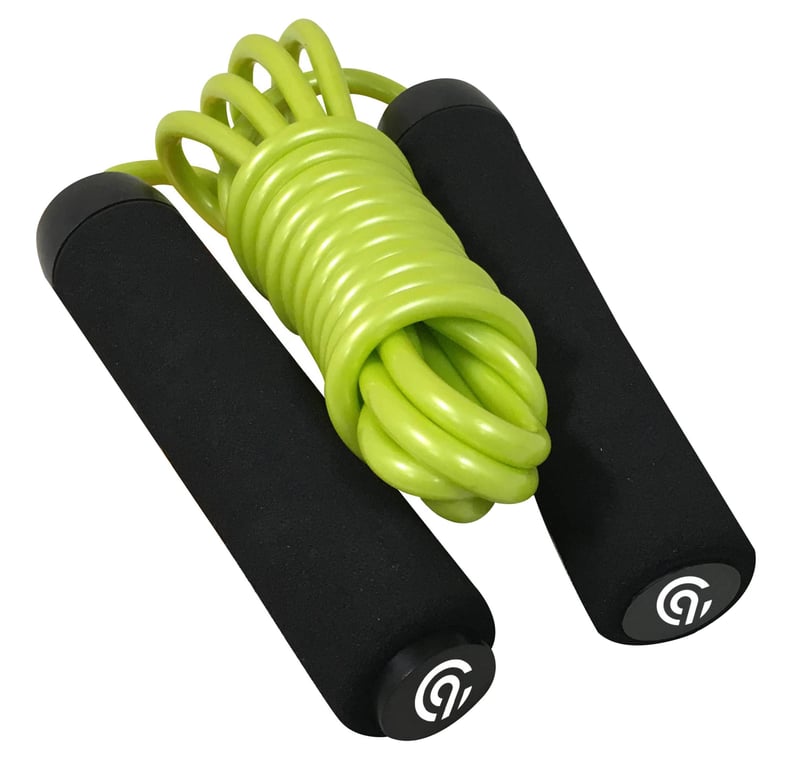 A Jump Rope
Look how tightly this C9 Champion Jump Rope ($5) wraps up! You'll never even know it's there, except when you're using it for some seriously challenging cardio.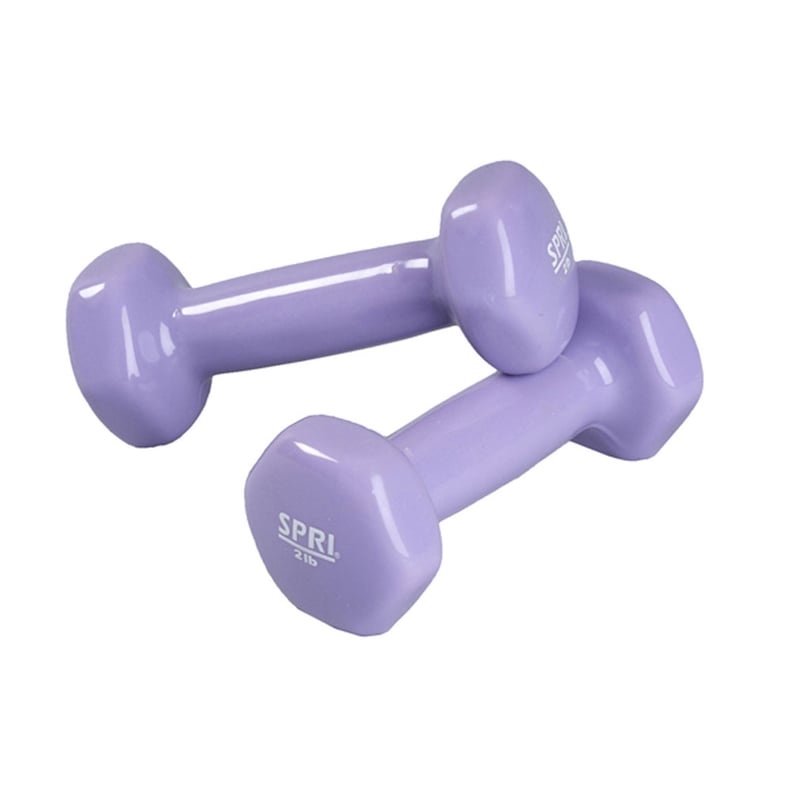 Some Small Dumbbells
You don't need to get a rack of weights, but a good set of dumbbells — whether they're two or 12 pounds — will fit into a closet, drawer, or small space and still give you an effective weight-training workout. We like the vinyl SPRI weights ($7-$43, depending on weight) and the cute lavender two-pounders.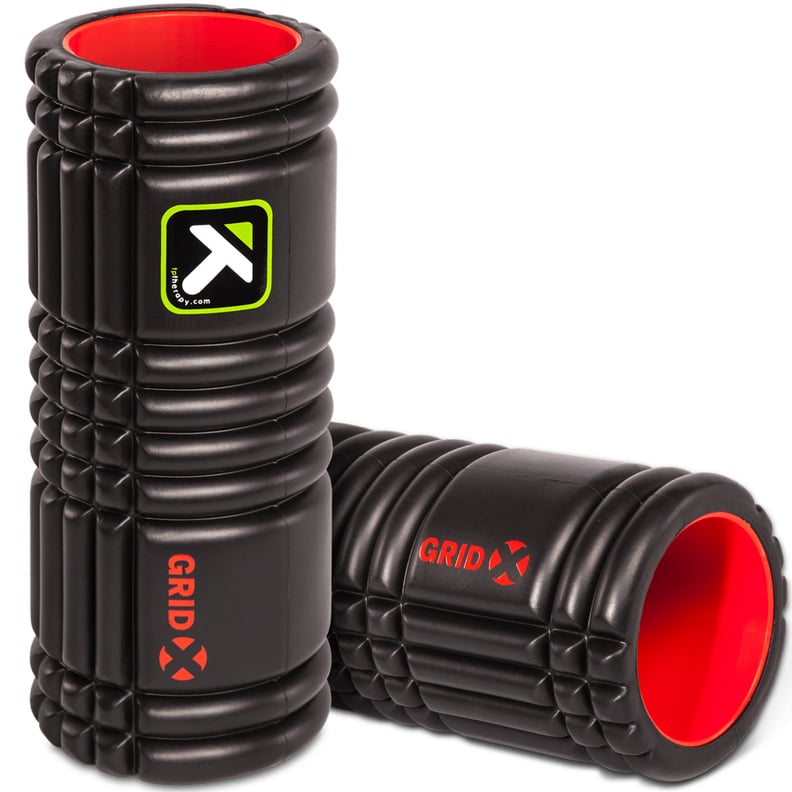 Apartment-Size Foam Roller
Fortunately, not all foam rollers are enormous. The GRID X Foam Roller ($50) is half the size of a regular foam roller, and thus fits into a more compact space. And since it's hollow, you can get thrifty and store your jump rope, booty bands, and maybe even a towel inside of it. Hooray, space-saving!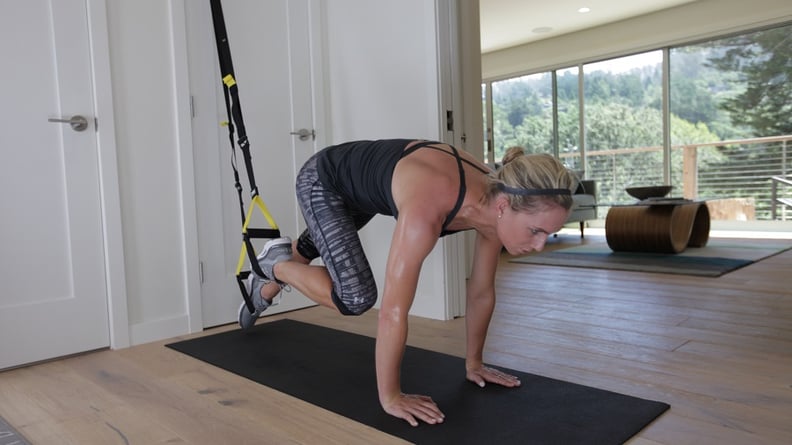 A TRX System
One of the best home gym systems you can get for a small space is a TRX system ($150). The straps can fit into a bag or drawer, but once you have it all set up, you've turned your space — and your body — into a gym machine with all the resistance training you need.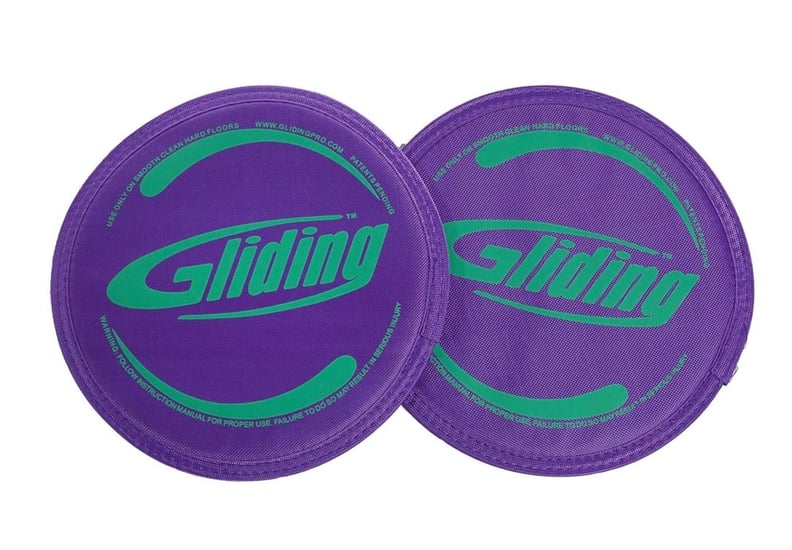 Two Gliding Discs
These gliders are completely flat and very lightweight, and they take up no room in your home. That said, when used, they emulate a variety of gym machines, including a Pilates reformer or megaformer. These Gliding Discs ($16) are reliable and will help you get that home gym feel without the bulky machines. Pro tip: in a pinch, you can use paper plates on carpet or towels on hardwood.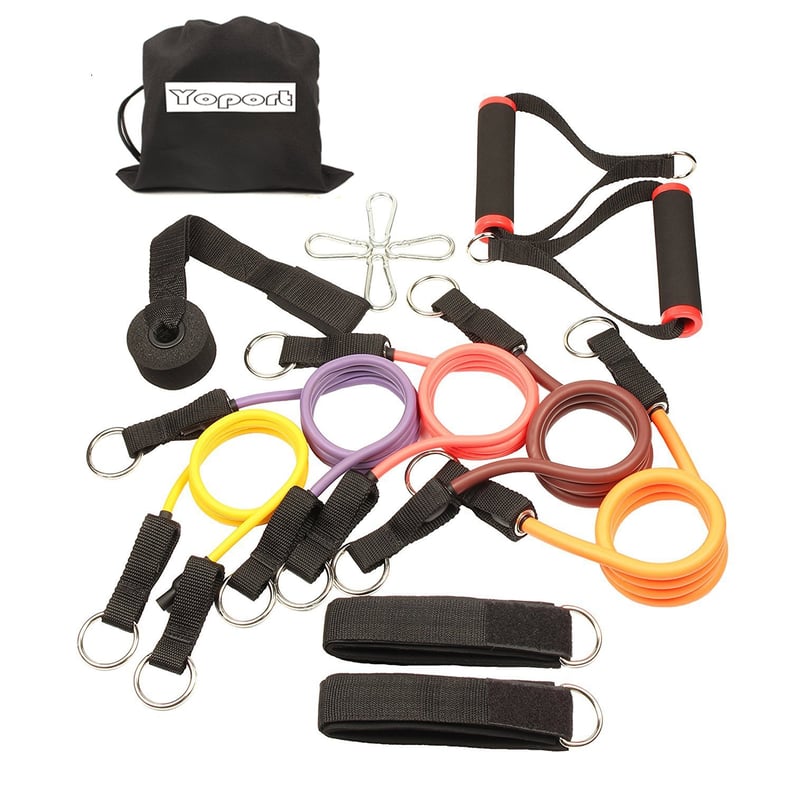 Resistance Bands
Whether you're doing donkey kicks with resistance or high rows, these bands emulate the weight from dumbbells but don't take up the space that a rack of weights will. The Yupro Exercise Resistance Band Set ($26) can give your whole body a crazy-good workout.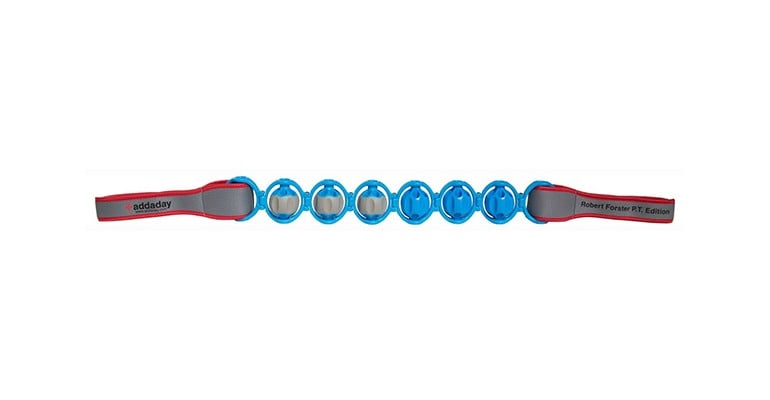 A Packable Massager
Give your whole body a massage, roll out your muscles, and then pack this away in a closet. The Addaday Boomerang ($48) is like a masseuse that comes to you after a workout!