Runners and fitness enthusiasts of all kinds encounter sore feet at one point or another. And if things worsen, you can end up with a nasty case of plantar fasciitis, rendering you incapable of walking (major ow). If you don't have a reflexology spa nearby, or maybe don't have time to make it to the masseuse, we grabbed some at-home foot massage tips from a pro: on-demand massage app Zeel's Massage Therapist, Amanda Joy Berman L.M.T., M. Ed.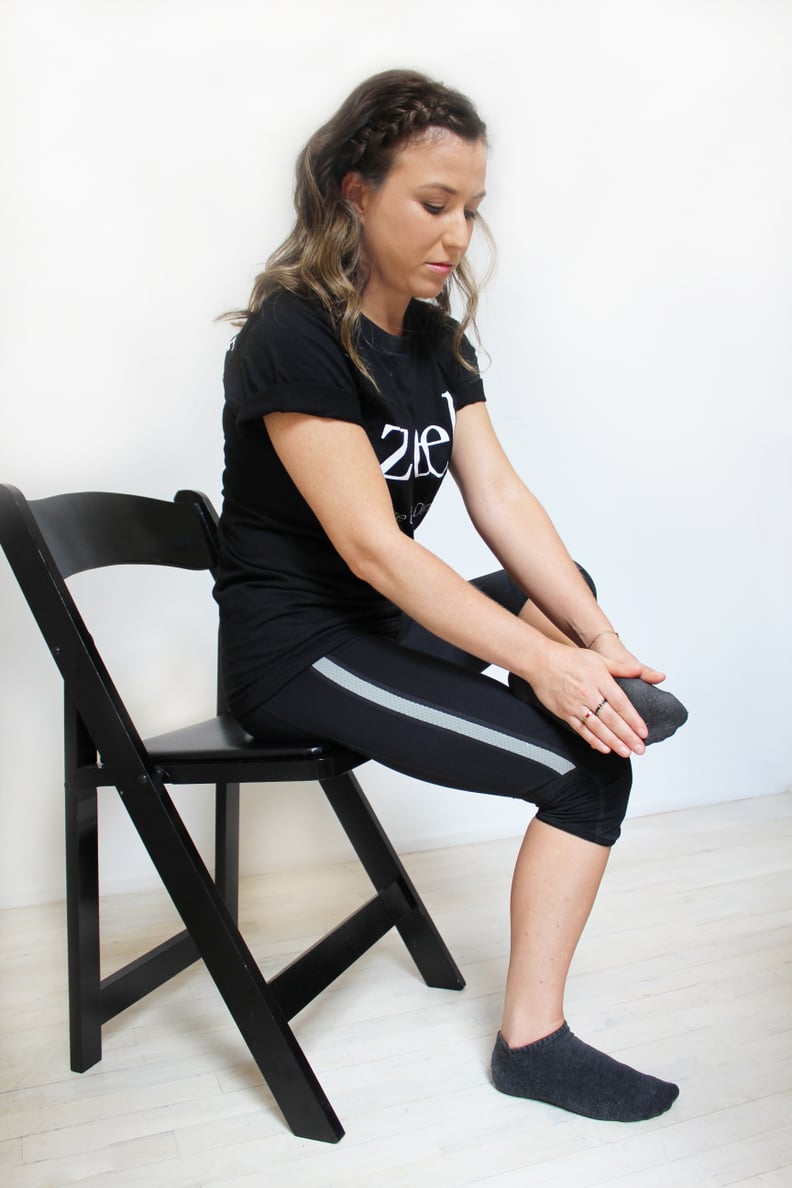 Here's what she told (and showed) us: "Sit on a chair and cross one foot over the opposite knee. Place one hand on top of the foot and the other hand on the bottom, gently holding your foot for about one to two minutes or longer. You will begin to feel some warmth and possibly a tingling sensation in your foot. This action allows for the softening and releasing of the muscles and fascia all throughout the foot."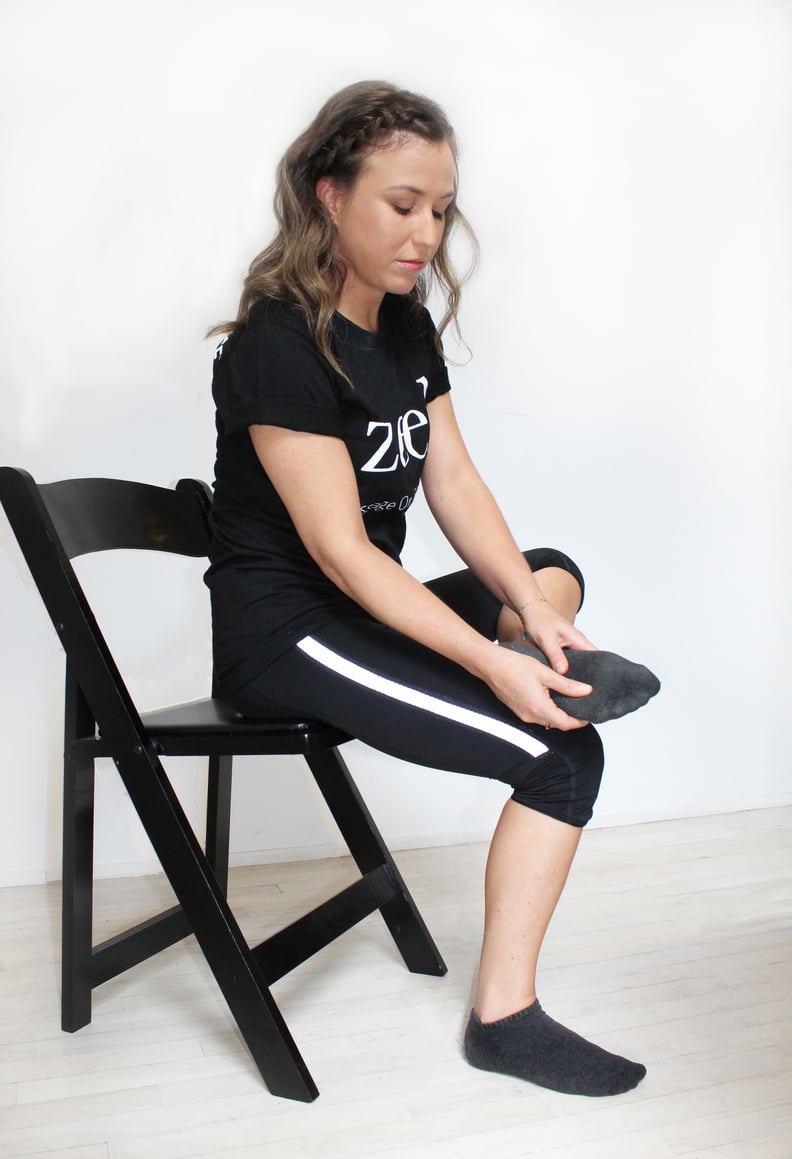 "Next, with or without lotion, you can begin to spread open and massage the plantar fascia (the bottom of the foot) by placing your thumbs under your foot by using a 'windshield wiper' motion. You can also use circular motions with your thumbs."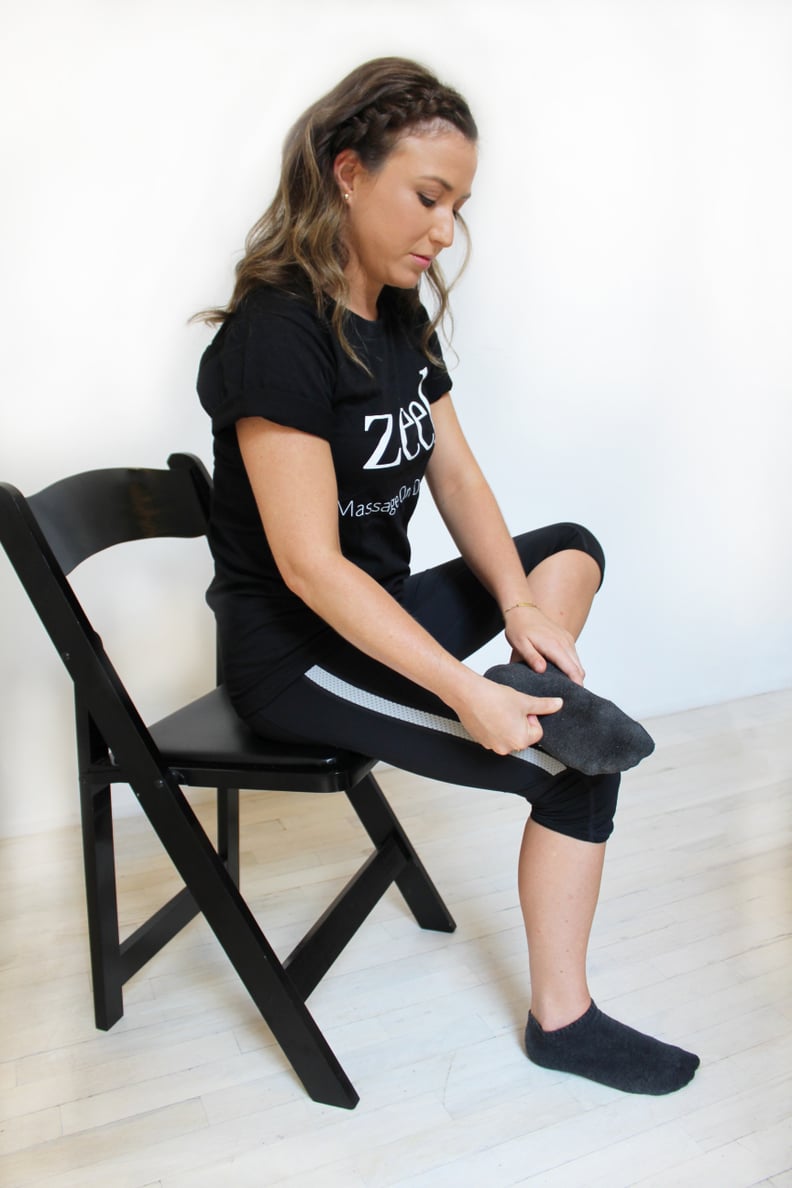 "If you encounter a trigger point (a knotted band of muscle fibers), gently apply a static pressure with your thumb, going deeper as your pain tolerance allows. Repeat with the other foot."