House Will Double Endometriosis Funding For Research
Congresswoman Abby Finkenauer Fought For More Endometriosis Research Funding and Won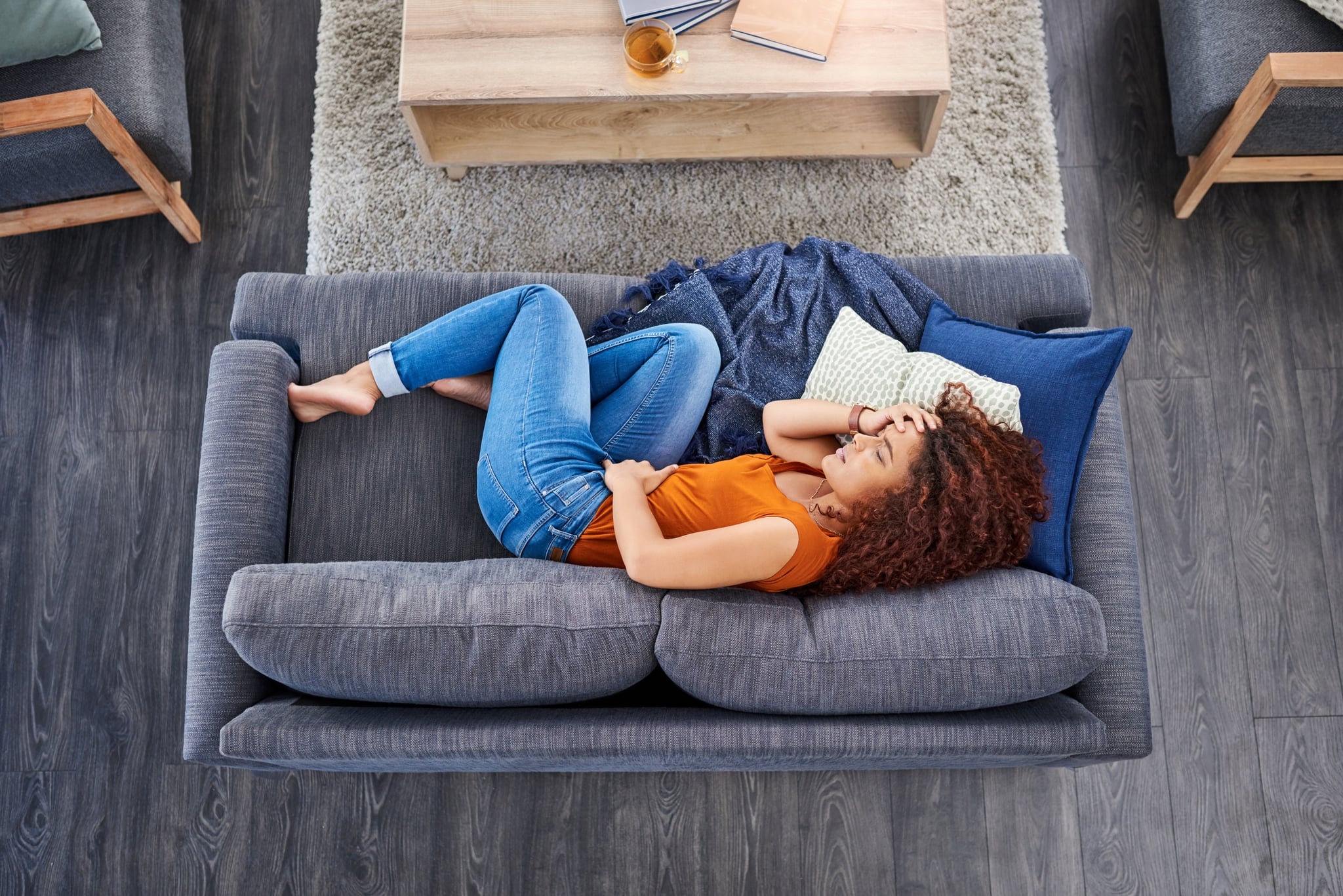 Image Source: Getty / LaylaBird
Endometriosis affects around one in 10 women during their reproductive years, and yet the condition, characterized by tissue growing outside of the uterus that can cause severe pain during and in between periods, among other symptoms, can be misdiagnosed or take years to detect. And as highlighted in a feature in Cosmopolitan, the condition is one of the least funded by the National Institutes of Health (NIH). On July 30, the US House of Representatives approved an amendment to double federal research funding for endometriosis from $13 million to $26 million annually starting Oct. 1.
The amendment was introduced by Congresswoman Abby Finkenauer, who, on March 5, formed the first bipartisan House Endometriosis Caucus to increase awareness and boost federal funding for research on endometriosis, a diagnosis she has. That same day, she spoke on the floor of the House and shared her story.
Finkenauer, 31 and an Iowa Democrat, has been experiencing endometriosis pain for over a decade and was diagnosed at age 18. "See, a lot of women don't get accurate diagnoses until much later in life," she said, adding that she's had two surgeries to remove the tissue growing outside of her uterus. "I've white-knuckled my way through more flights, events, and days knocking on doors than I can count."
Endometriosis, Finkenauer said, should be more well-known, and it shouldn't be this frustrating to cope with. She's heard stories from women and loved ones of those who have the condition — and it touches more people than she could have imagined (200 million women worldwide and seven million women in the US alone). You can watch her nine-minute-long speech in full ahead.
"What I found since sharing my speech, I am very much one of the lucky ones," Finkenauer said in a video she posted on Twitter on the day the funding amendment was passed. "You see, this condition can be very, very severe where some women have had to drop out of the workforce, who have lost future family planning, who have lost decades of their lives, because of this condition that is underfunded, underresearched, and does not have the cures available for women who need them."
The only definitive way to officially diagnose endometriosis is through a laparoscopy, and its cause is unknown. Some women go so far as to get a hysterectomy in order to relieve the pain by removing the uterus altogether (Finkenauer herself even said she had been considering this operation).
Finkenauer is devoted to the advocacy of investing in women and in women's health issues especially that are complicated. "Working through severe pain is part of life for millions of women all over this country," she stated, "and it is time we stand up and fight for them."
Sarah Quinn, 25, a social media specialist with fellow Group Nine media brand The Dodo, has undergone two surgeries — soon to be three — since her endometriosis diagnosis four years ago. "Increasing the funding for endometriosis research is a huge step towards this disease being taken seriously on a nationwide scale," she told POPSUGAR. She went through four doctors over the course of eight years before finding someone who was able to put together the pieces and diagnose her.
However, Quinn said she personally suffers from some painful complications as a result of the years she went undiagnosed and untreated as well as the four years following her diagnosis where her treatments were ineffective. "For me, these include irreparable nerve damage, severe damage to certain organs that greatly inhibits their ability to function, and pelvic floor dysfunction that won't respond to even conservative interventions," she explained. "And the sad part is that I consider myself lucky." The time is now, she said, to learn more about endometriosis, find better treatments, and establish a cure. "It's way more than just a bad period," she concluded, "and those of us who suffer day in and day out deserve better."