Gymnasts Keep Their Leotards in Place With "Butt Glue"
Butt Glue Exists — and Yes, Some Gymnasts Use It For Their Competition Leotards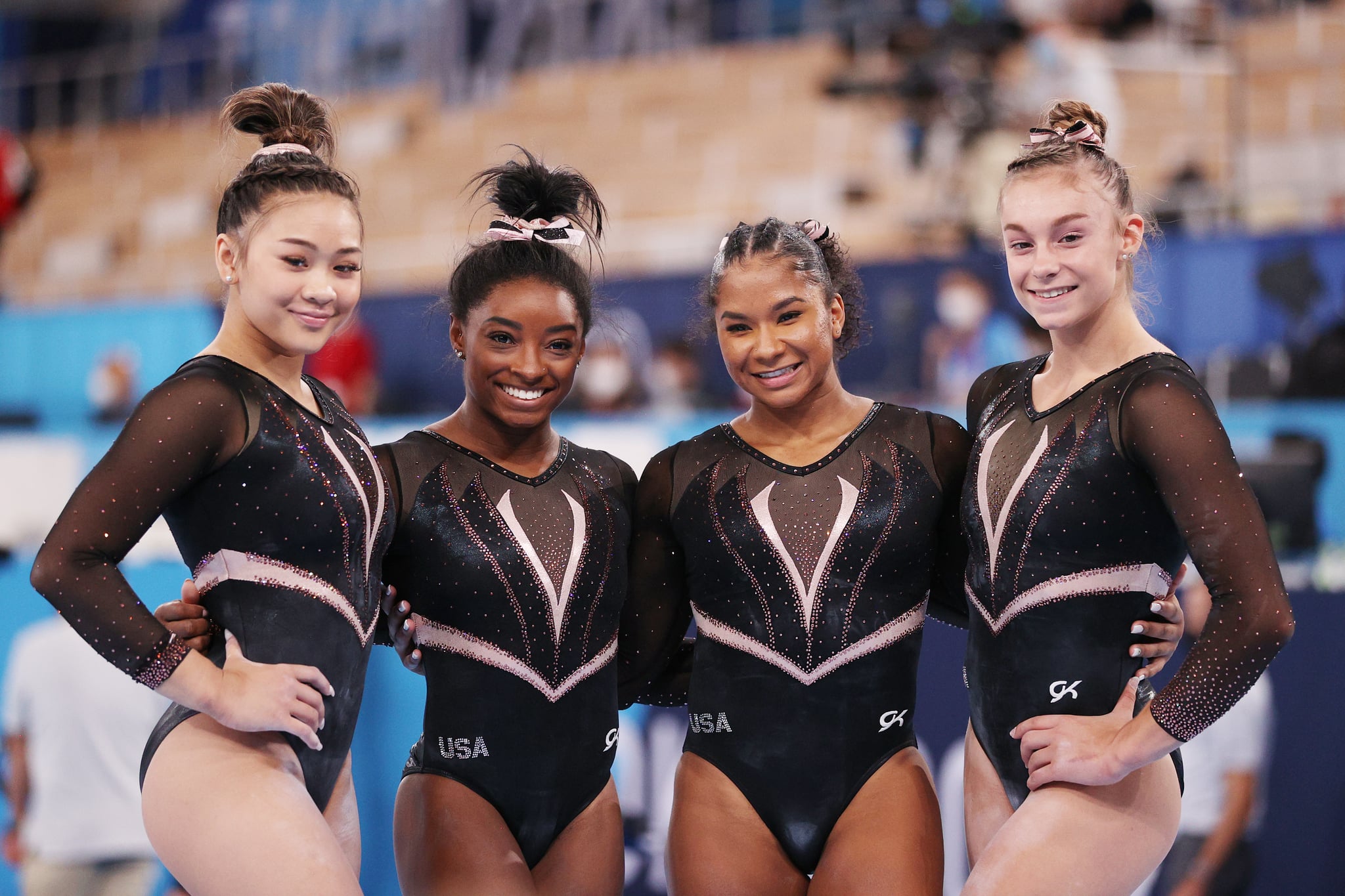 There are endless hacks you learn as a gymnast. Sweaty palms? A generous layer of chalk will fix that. Need something to keep the bottom lining of your leotard in place? Here, try handy "butt glue."
"Butt glue," as it's commonly called in the sport, comes in many forms, but the most popular I've heard of as a former gymnast is Tuf-Skin. Haley Graham (Missy Peregrym) explains the concept perfectly in Stick It, THE gymnastics film of gymnastics films. "It's just this sticky stuff you spray on your butt so the leotard doesn't ride up," she says. The particular product linked to above doubles as spray adherent base for athletic tape.
2008 Olympian Alicia Sacramone Quinn said via email that she used to apply Tuf-Skin specifically, and she also pointed out that over the years, leotard companies have improved the fit of their leotards (GK Elite told BuzzFeed in a 2012 interview that it's all about engineering and testing). Rutgers gymnastics head coach Umme Salim-Beasley, too, said she used Tuf-Skin during her years as a collegiate gymnast, but relied on hairspray earlier in her career. Other similar products exist that are advertised as roll-on body adhesives.
"Butt glue" as a general term is commonly heard of in the pageant and dance worlds as well. Plus, some athletes like to wear a liner underneath for extra coverage. (I personally invested in underwear that matched my skin tone or, on fewer occasions, briefs the same color as my leotard.)
That said, gymnasts, no matter what, deserve to feel comfortable and confident in their competition leotards and uniforms — and in the ones they don during practices, for that matter. Now, I'll direct your attention to this lovely closing tweet. "Gymnastics: the only sport where you can say 'pass the butt glue' and go about life like nothing weird happened." And that's the truth!