I took one class with yoga superstar Kathryn Budig and felt compelled to sign up for a daylong intensive at this year's Yoga Journal Conference in San Francisco. I went in with high expectations, and this talented teacher did not disappoint.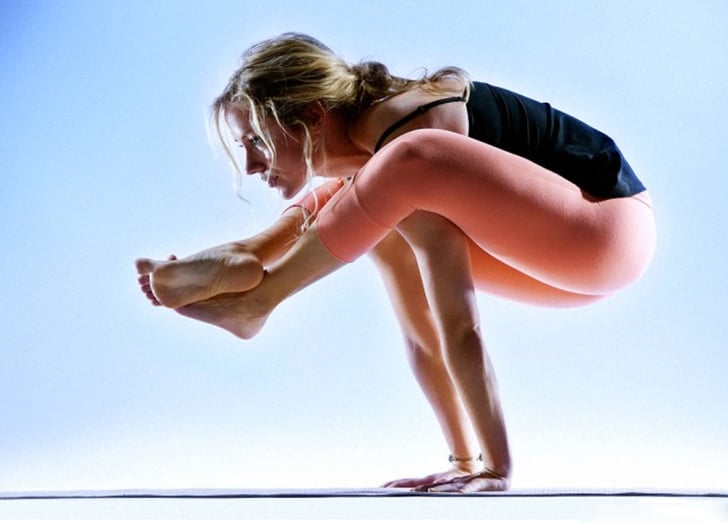 After a challenging class and inspiring lecture in the morning, the afternoon was spent workshopping the poses that scare us the most. There was one tip that pervaded every pose where you "stand" on your hands, from Downward Dog to Handstand to Wheel: Kathryn told us to do the "Jackie Chan."
This tip has had an ever-evolving pop-culture-inspired name over the years (at one point she even referred to it as Marcel the Shell), but the tip itself remains the same: the secret to stronger, stable postures where you're on your hands comes from deep within the serratus anterior. This muscle connects the front ribs to the shoulder blades, and when it's engaged, your shoulders are in a much safer and stronger position. It can be tricky to learn how to do this, so here's where thinking "Jackie Chan" comes in to help.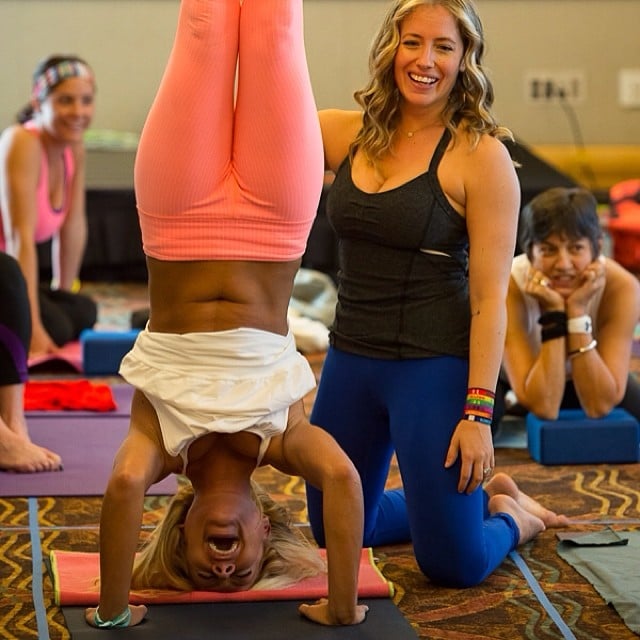 Kathryn says if you mimic Jackie Chan's kung-fu stance — "elbows bent, biceps tight to the body, forearms out" — you'll feel the serratus anterior engage. When you engage this muscle, it protects your shoulders and keeps your upper body stable, strong, and safe. Once you incorporate this tip into your practice, you will feel a huge difference in your ability to sustain and hold every pose where you're "standing" on your hands.