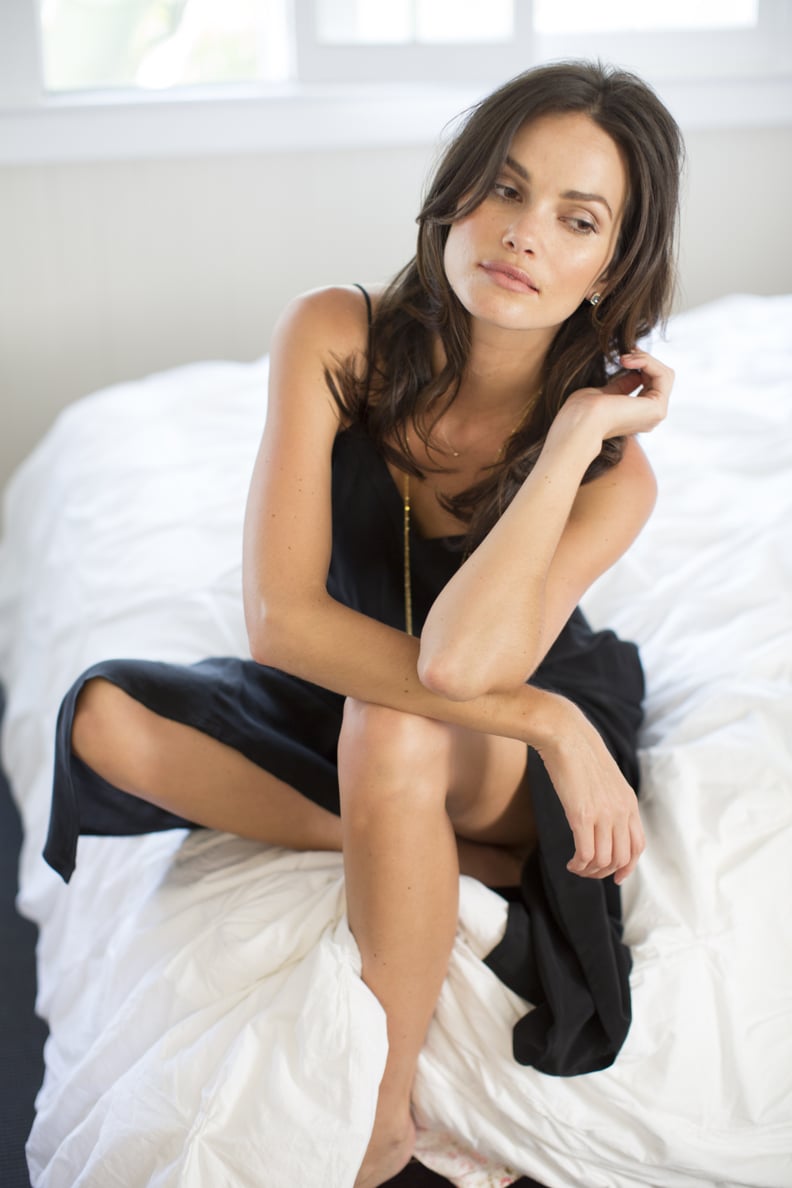 POPSUGAR Photography | THEM TOO
POPSUGAR Photography | THEM TOO
Sometimes, those fries are calling your name and you can't say no — but the bloated feeling you get from the sodium overload isn't fun. The next time you feel like you've overdone it on the weekend, get rid of the bloat with these tips that flush out salt from your body.
Drink up: The best way to debloat is to flush out excess salt by refilling that water bottle all day. Add extra help — and taste — by throwing a few fresh ingredients into your water to help get rid of those toxins. Detoxifying additions to water like ginger or lemon slices are delicious and effective at helping you feel your best.
Eat these foods: Look for foods rich in potassium, since this electrolyte will help your kidneys flush out excess salt. When in doubt, think fresh fruit and veggies, since many have high levels of potassium. Bananas, strawberries, leafy greens, melons, citrus fruits — all of these are great sources of potassium. Here are more foods that are high in potassium; make sure you eat some of these to help get rid of that bloat fast.
Stay on the move: Even if you don't feel like sweating out that excess salt, making sure you aren't being sedentary will help move things along and make you feel lighter on your feet. Keep your energy up and that excess salt moving out by taking frequent breaks from your couch or desk for a walk or stretch. Just be sure to stay hydrated no matter how long your workout.