Skateboarding is one of five new sports making their Olympic debut in Tokyo this summer, and we can't wait to see some of the world's best skaters show off their stuff! If you're tuning in to watch skateboarding for the first time, it might help to have a basic idea of how the scoring works. Fortunately, it's not too tricky, even for newbies.
Although there are two separate types of skateboarding events, both have a pretty similar scoring structure, with judges awarding points to skaters based on things like speed, creativity, difficulty, balance and stability, and other components. Before you tune in to this summer's skateboarding competition, here's what you need to know about the two types of skateboarding you'll see and how each one is scored.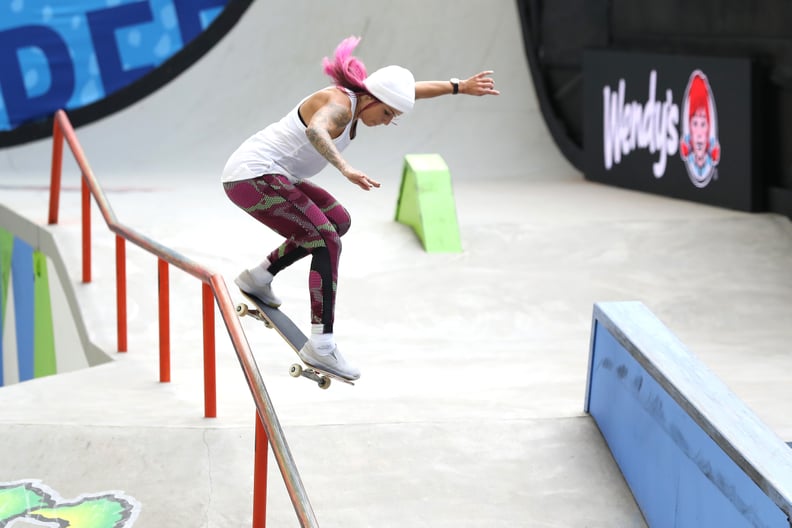 How Is Street Skateboarding Scored?
Street skateboarding takes place on a flatter course, with ramps, stairs, rails, and curved sides along two boundaries of the arena. According to the official skateboarding Olympic page, the street event will consist of two rounds: preliminaries and finals.
In the preliminaries, 20 skaters will compete in four heats of five skaters each. For each round, each skater will perform two runs (lasting 45 seconds each) and five tricks. A panel of five judges will score each run or trick on a 10-point scale, ranging from 0 to 10. The highest and lowest scores for each element are discarded, and the other three are averaged. From there, the four highest of these averaged scores are added together to make up a final score.
The top eight skaters overall will move on to the finals, where they'll be scored the same way in order to determine the gold, silver, and bronze medalists.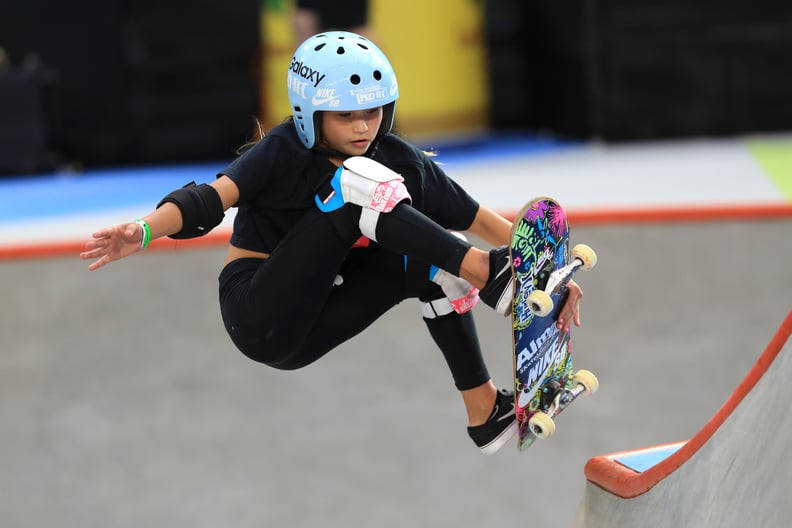 How Is Park Skateboarding Scored?
Park skateboarding differs from the street event mainly in the shape of its arena, as seen on the Tokyo Olympics skateboarding page. Instead of a mostly flat surface with obstacles, the arena is bowl-shaped with smaller hills and ramps inside.
The preliminaries of the park event will also have 20 skaters, sorted into four heats of five skaters each. Each skater has the opportunity to perform three 45-second runs, which are scored on a scale of 0 to 100, by a panel of five judges. The highest and lowest scores of each run are dropped and the remaining three are averaged. The highest of the three run scores will be the skater's final score.
The top eight skaters overall advance to the finals, where they'll compete the same way in hopes of earning a gold, silver, or bronze medal.
To learn more about all the Olympic hopefuls, visit TeamUSA.org. Watch the Tokyo Olympics this summer on NBC.