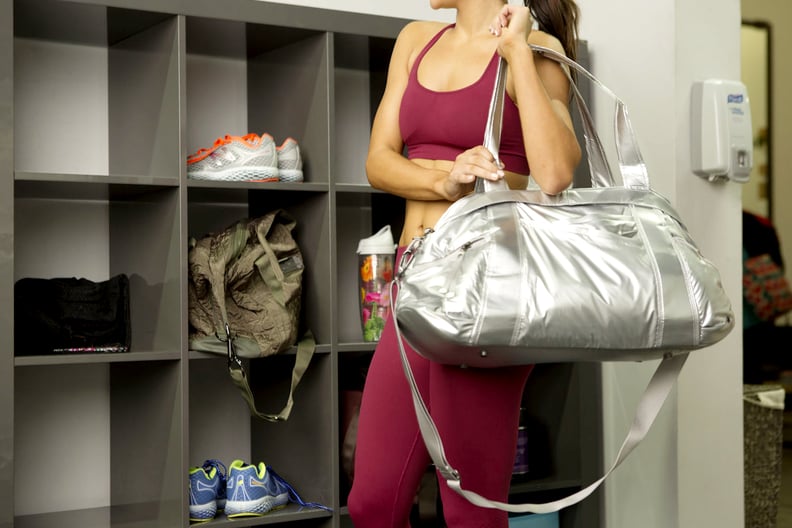 POPSUGAR Photography | Kat Borchart
POPSUGAR Photography | Kat Borchart
As POPSUGAR editors, we independently select and write about stuff we love and think you'll like too. If you buy a product we have recommended, we may receive affiliate commission, which in turn supports our work.
Packing the perfect gym bag is truly an art form, and in this medium, I'd consider myself a Picasso. After months of obsessing and deliberating, with a hefty helping of trial and error, I've cracked the code. And trust me: it all fits. You'll be feeling like a fitness Mary Poppins while pulling all of these incredibly useful necessities out of your gym duffle.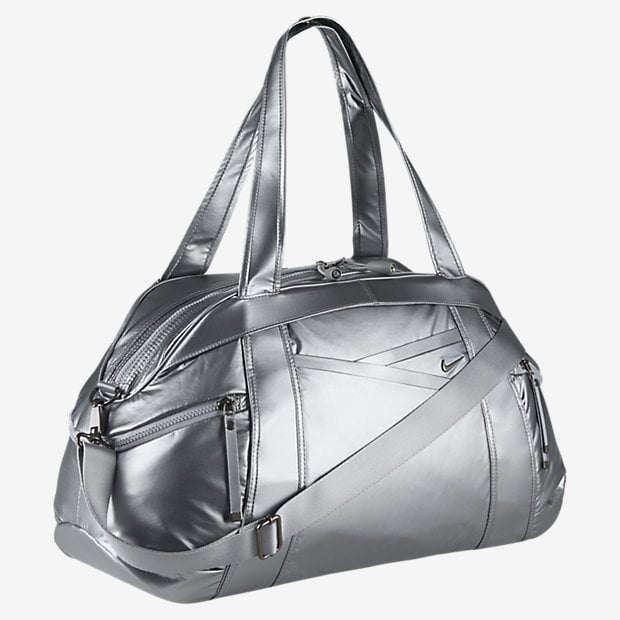 The Bag
Finding the right gym bag is the ultimate quest. With each person having their own unique needs and preferences, what works for me might not work for you. Some key points you're going to want to look for: a wet/dry compartment, shoe compartment or baggie, and comfortable straps. This shiny silver duffle from Nike ($110) is so stylish you might forget it's a gym bag.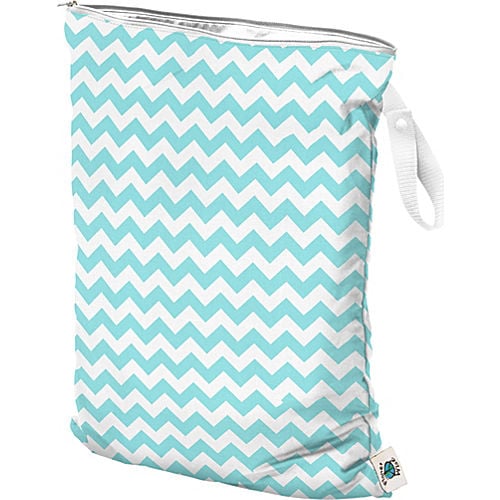 Laundry Bag
If you've got a gym bag that doesn't include a laundry bag, it's imperative that you find a place to store your used workout clothes. This chevron laundry bag ($23) is antimicrobial and machine washable, meaning it'll stay nice and clean. Just don't leave your sweaty unmentionables in there for too long. You've been warned.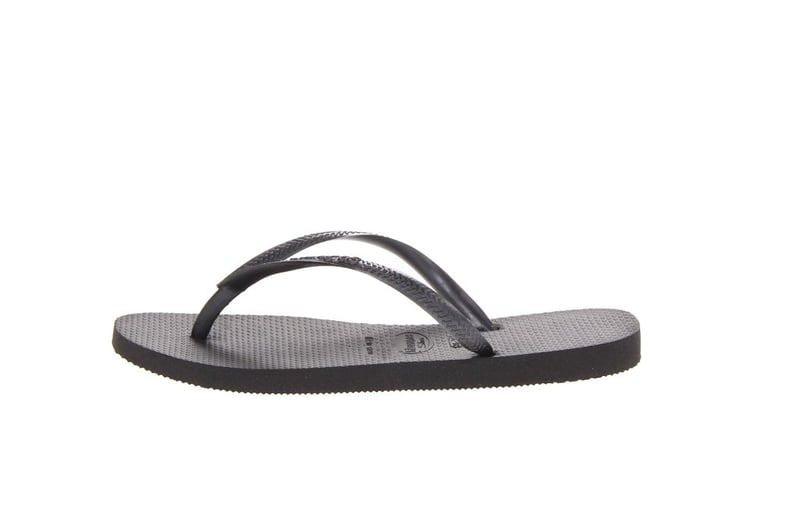 Shower Shoes
Find a pair of flip flops you can wear in the locker room. I personally love Havaianas ($3-50, depending on color and size) because they're simple, comfortable, and pretty easy to clean. The thin, flat shape also makes them very easy to store in the gym bag.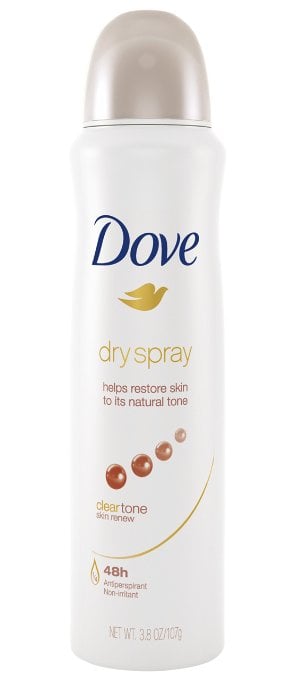 Dry Spray
I discovered Dove Dry Spray ($5, originally $7) in a barre studio bathroom and immediately wondered "where have you been all my life?" It really does dry instantly without drying your skin, and doesn't get all over clothes.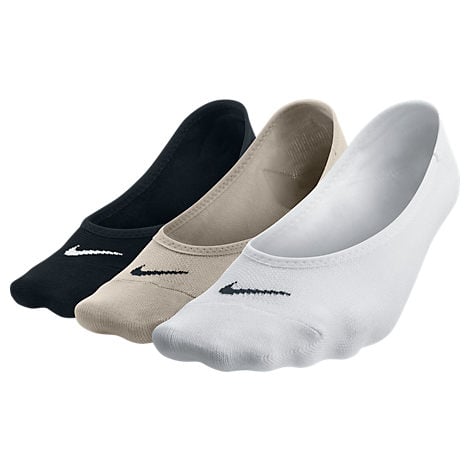 Extra Socks
Sometimes you sweat through your socks, and sometimes you need an extra pair post-shower. No matter the situation, don't get caught without socks! These no-shows from Nike ($14 for 3) have a grip inside the heel so they don't slide down, whether you're wearing them in the studio or as a liner for your sneakers.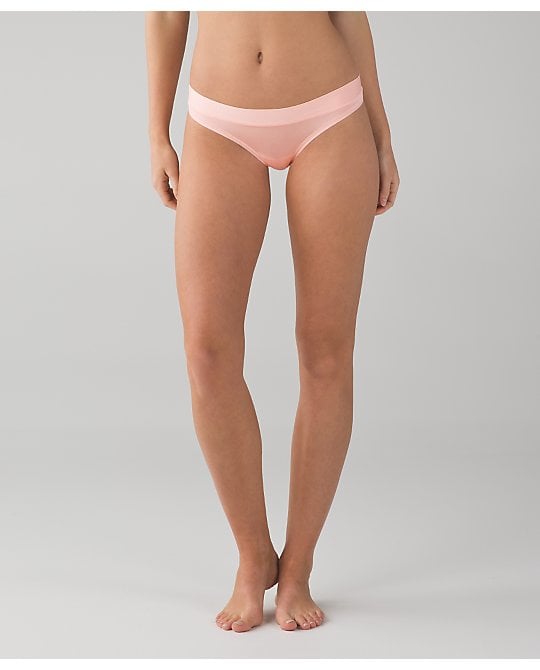 Extra Underwear

Dry Shampoo
Skipping the shower and heading straight to brunch? Touch up your roots with some dry shampoo. Unite's 7Seconds Refresher ($24) works like a dream, eliminates grease, and smells really fresh and light.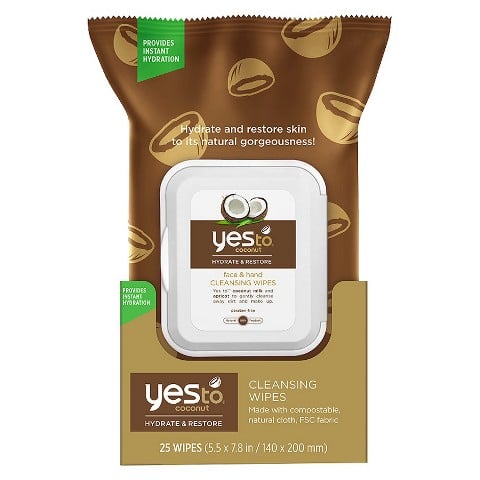 Face Wipes
Protect your skin and wipe off sweat and grease from a hot workout as soon as you can. These Yes to Coconuts wipes ($6) are hydrating, so they'll clean up oils and dirt without drying your face.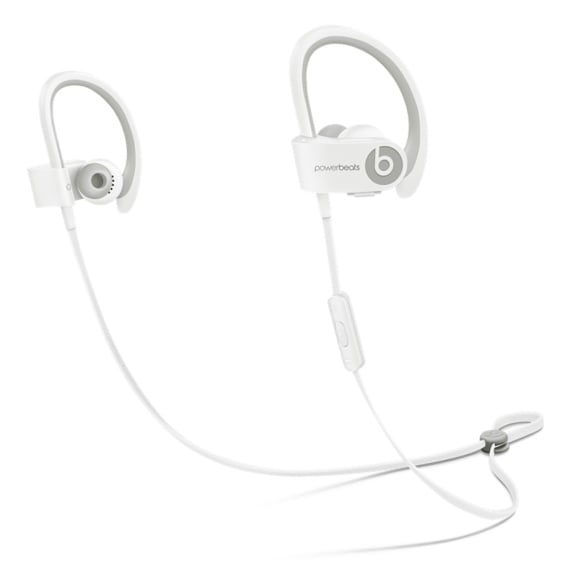 Headphones
Whether you're hitting the treadmill and need your running playlist to get in the zone, or you're on the gym floor trying to avoid awkward conversation, a solid pair of wireless earbuds ($200) are a must. These Powerbeats2 slide over your ear, allowing for a distraction-free workout.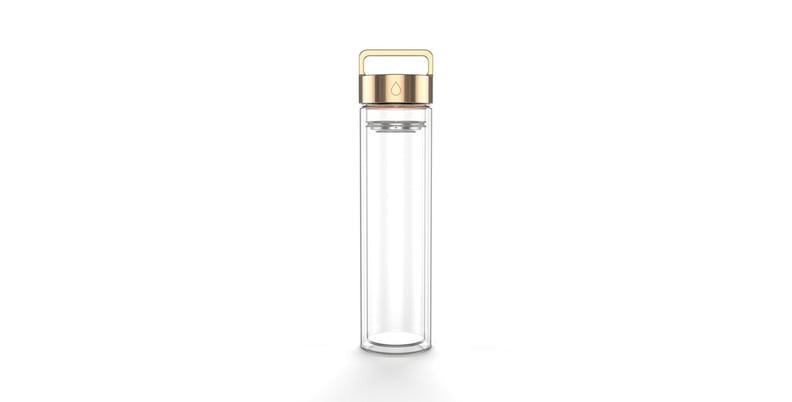 Water Bottle
Shake up your favorite powdered sport drink, infuse some fruit water, or hydrate with some straight up H2O. Make sure your bag has a bottle of its own so you don't have to worry about forgetting one in the car or office. The glass and rose gold Drop Bottle ($40) is beautiful, and comes with a stainless steel infuser.
Headbands and Hair Ties
Don't let your hair get in the way of your workout. Pack a headband ($9, originally $12) to have on hand at all times, and a solid pack of hair elastics. The classic Scünci style ($3) that I've donned since fourth grade still holds a special place in my medicine cabinet, and my gym bag.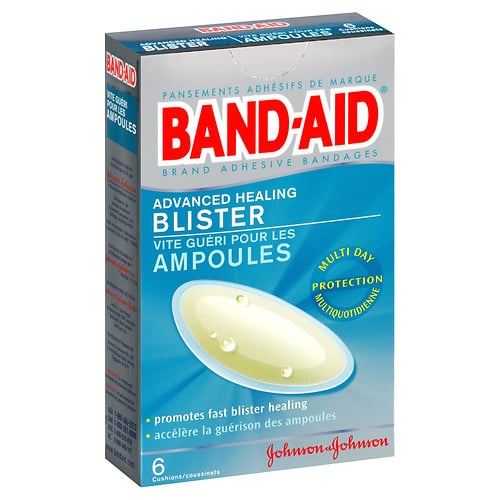 Band-Aids
Blisters happen. Be prepared with Band-Aids ($5).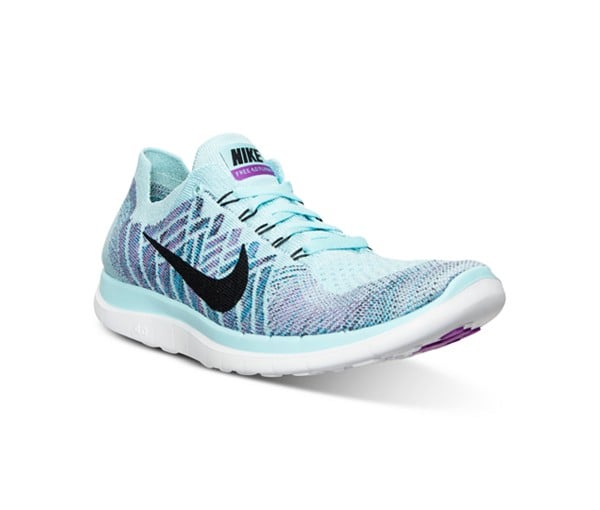 Lightweight Running Shoes
Keep a lightweight, packable pair of shoes in your bag. One of the lightest and most packable I've seen? The Nike Free Flyknit 4.0 ($100, originally $120) – they collapse in the gym bag, and they're incredibly comfortable to wear to and from the gym, as well as during a short-distance run.