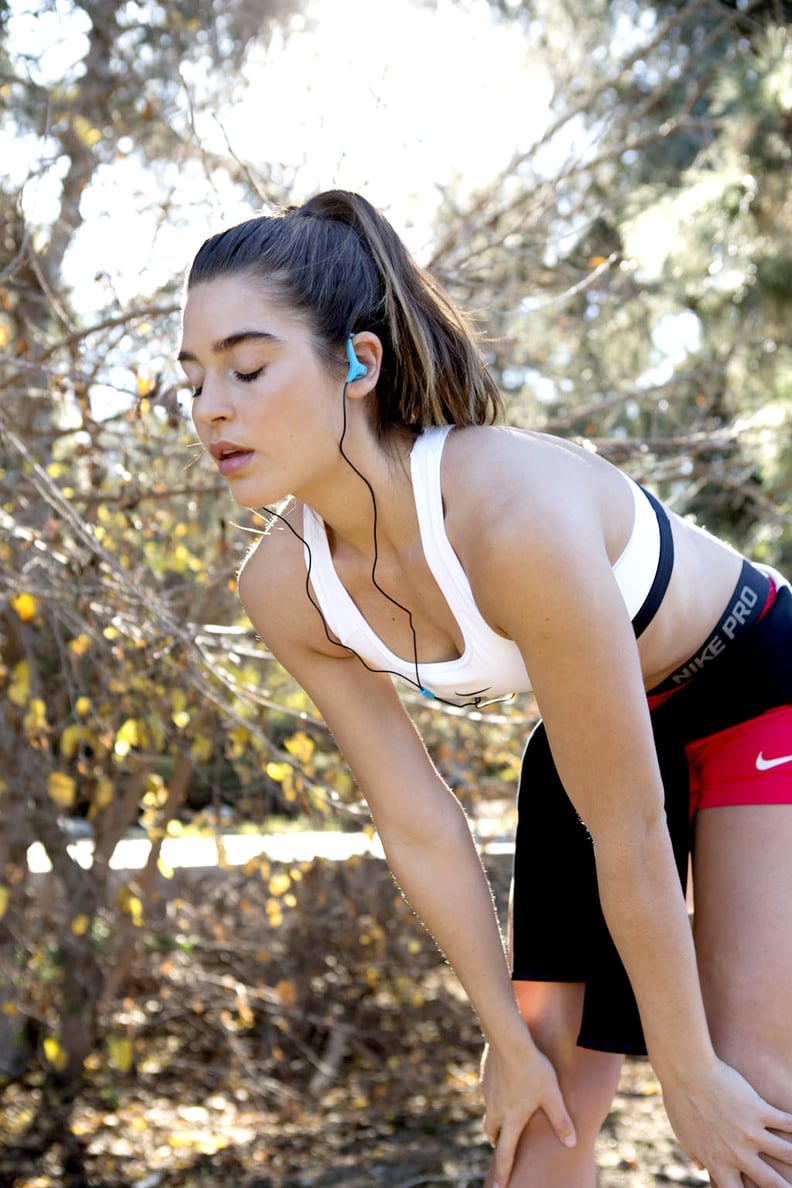 Don't fill up: Running on a full stomach is never a good idea. And this doesn't just refer to a big meal; it goes for water as well. Staying hydrated is absolutely necessary, but overloading on H2O or a sports drink right before you head off can lead to bad cramps.
Stretch appropriately: Improper or lack of stretching may be linked to annoying side pains that cramp your style. While the verdict is still out on whether stretching before a run prevents injury, get in an active running warmup to cover all your bases.
Breathe deeper: Learning to breathe with your diaphragm can be some of your best defense against cramps. If you're not sure where to start, take our tips and learn to breathe correctly when you run.
If you're suffering from a side stitch in the middle of a run, slow down your pace and your breath. If that doesn't help, stop completely and press your hand into the right side of your body and push up. Once the pain goes away, feel free to jump back on the running wagon. Have you dealt with the side-stitch dilemma? What's worked for you?
Related: The Best Belly-Fat-Fighting Interval Workout For Beginners