5 Ways to Cope If You're LGBTQ+ and Struggling During COVID-19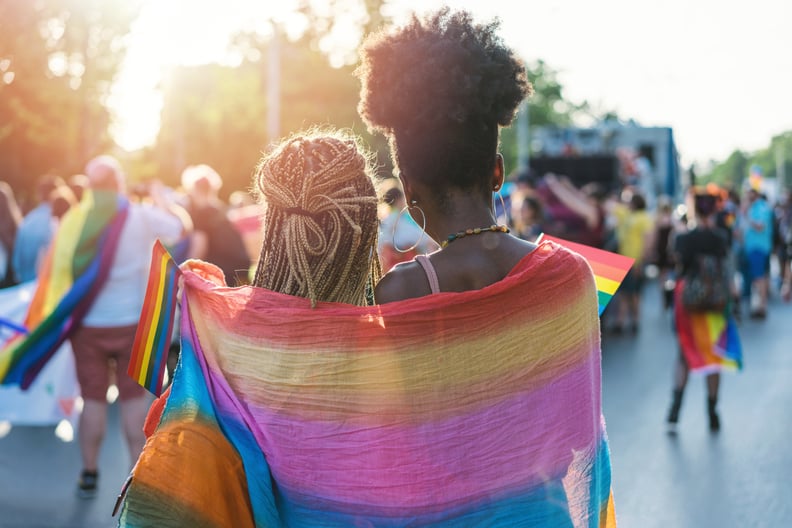 Getty | Mixmike
While 2020 has been rife with stress of all kinds, the LGBTQ+ community is dealing with a unique set of challenges during COVID-19.
"For some, particularly those who were in the midst of a coming out process in terms of their sexuality or gender identity, there has been a pause on their ability to self actualize," Danna Bodenheimer, LCSW, DSW, founder of Walnut Psychotherapy Center, told POPSUGAR. "This is largely because COVID-19 has displaced many members of the LGBTQ+ community from colleges and other locations where they felt safe to explore themselves, back into homes with families of origin that are not accepting." Bodenheimer explained that her team — which provides mental health services to the LGBTQ+ community in Philadelphia — has also had clients who haven't been able to access hormone replacement therapies that allow them to present as their gender identity.
Mark Leondires, MD, medical director and founder of RMA of Connecticut and Gay Parents To Be, and partner at Gays With Kids, told POPSUGAR that there have similarly been strains on LGBTQ+ couples hoping to start families. Parents going through fertility and surrogacy treatments are fearful about how COVID-19 will affect their pregnancy, while other prospective parents have experienced delays in the already-emotionally-trying process of adoption.
On top of this, Pride month has been disrupted for a number of reasons, including fraught relationships with local police departments and the cancellation of celebrations because of social distancing. With so much compounded stress, it's essential to find mental health resources to get the support you need during this time. Ahead, some tools to get you started.
01
Reach Out to LGBTQ+ Mental Health Organizations
There are organizations specifically designed to meet the needs of this community, and many of them have resources and therapists available to help you navigate the stress, anxiety, and sadness surrounding COVID-19.
Prism United, Bebashi: Transition to Hope, the Ali Forney Center, Stand With Trans, and Side By Side are some good examples. Some of these organizations are city-specific, but you can also reach out to the LGBTQ+ center in your area, or contact one of these to see if they can connect you with someone closer to home. (Remember too that many services are virtual now, so you have some flexibility.) The CDC also has a list of resources.
02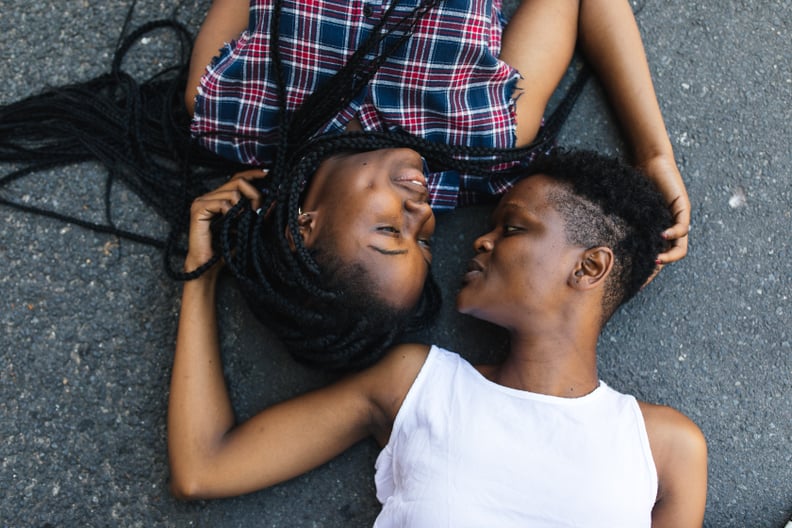 Find Moments of Joy
"It is normal to feel anxious during this time, and it is OK to ask for help," Dr. Leondires said. "I encourage my patients to convert those anxious feelings into hope for the future. Know that we will get through this as a global community; I hope that this time makes us realize that we truly are all connected."
Following Dr. Leondires' lead, here are some exercises that might help restore your optimism (that may sound trite, but they're powerful with repetition):
Phone a friend. Continue to connect with your support system via phone and video call to vent frustrations and center your thoughts on the future.
Focus on small victories. Even little things like getting out of bed or finishing an assignment for work are worth celebrating. Write down all your mini victories and pat yourself on the back every single day.
Keep a gratitude journal. What and who are you grateful for? Write this down in your phone or on a pad of paper, when you wake up and before you go to bed, to shift your focus toward hope and optimism.
03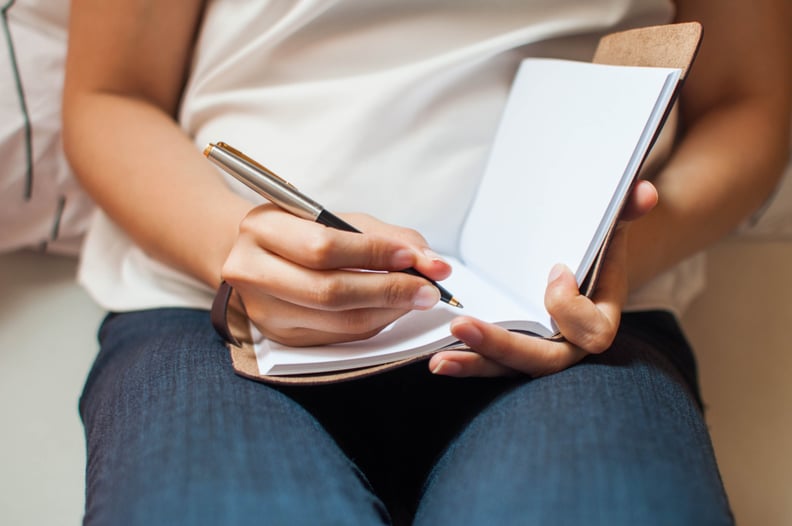 Use This Time to Heal
Though it's certainly tough on all parties, Bodenheimer said not all of her patients in the LGBTQ+ community have found this time to be emotionally taxing. "Conversely, there are clients who have seemed relieved by being less subject to the social gaze of workplaces and larger society," she explained. "This has allowed them to explore what things feel like, inside themselves, without the constant noise of social cues that tell us what is and is not OK to be."
Use this distraction-free time to focus as much as you can on your emotional wellbeing. Explore within yourself, as Bodenheimer suggested, and use the clarity — by way of social distance — to your advantage to do some soul searching.
04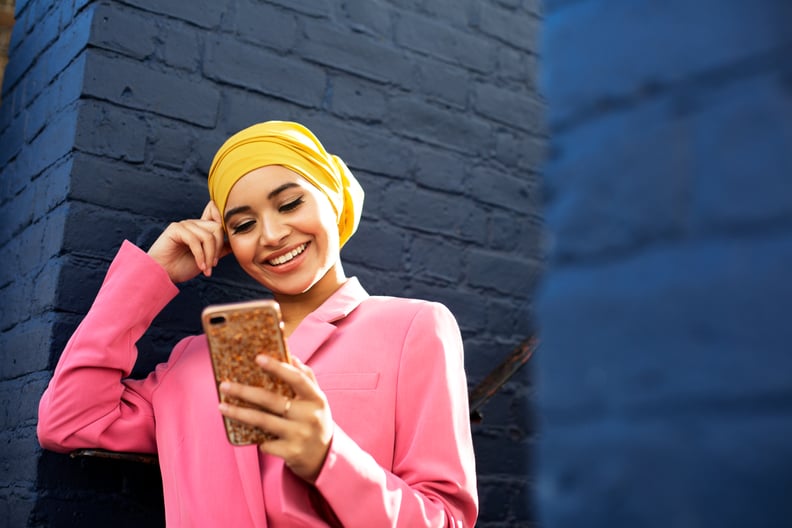 Try a Virtual Support Group
A support group can allow you to talk through the challenges you're facing with people who understand, empathize, and might have suggestions that can help.
Organizations offering free or low-cost virtual support groups include Stand With Trans, Side By Side VA, Mountainside, The Tribe, Loft Gay Center, Freedom Oklahoma, and ElderTG. Trans Equality has a list of resources, too, and you can also contact your local LGBTQ+ community center to see what's being hosted by leaders in your area.
If you need immediate support, you can text, chat, or call The Trevor Project.
05
Start Planning Your Next Chapter
If you're LGBTQ+ and trying to start a family, Dr. Leondires encourages you to hold onto hope and keep planning. "There is time to do homework online with organizations like Gay Parents To Be, Gays With Kids, and Men Having Babies," he said. "If you are currently looking for a donor, it is a good time to do that. Additionally, many of the surrogacy agencies and physicians can complete virtual consults to get you started."
Even if you're not ready to settle down or start a family, you can start laying the groundwork for your next steps, whatever they are. Focusing on the future can channel your energy and thoughts toward something positive, give you hope and optimism, and help take your mind off the stress you're facing, even briefly.