4 Ways to Reduce Stress From Social Media While Fighting For Racial Justice
As protests continue to take place in cities throughout the country, the fight for racial justice is very much alive on social media as well. And while social media was already an inherently stressful place — particularly in the midst of a pandemic — it may feel even more anxiety-inducing now.
"Advocating for racial equity and social justice can take a significant emotional and physical toll on people, especially people of color," Sheva Assar, PsyD, a clinical psychologist in southern California who specializes in social anxiety and relational wellness, told POPSUGAR. The fight for racial justice can feel like an uphill battle, so while you continue to engage through social media — by signing petitions, or reading or watching informative interviews, for example — it's essential to take care of yourself. Dr. Sheva explained that activist burnout is real, and it can contribute to feelings of helplessness and re-traumatization for many.
Ahead, three clinical psychologists share effective ways you can practice self-care and reduce stress while still doing your part to keep the conversation going.
01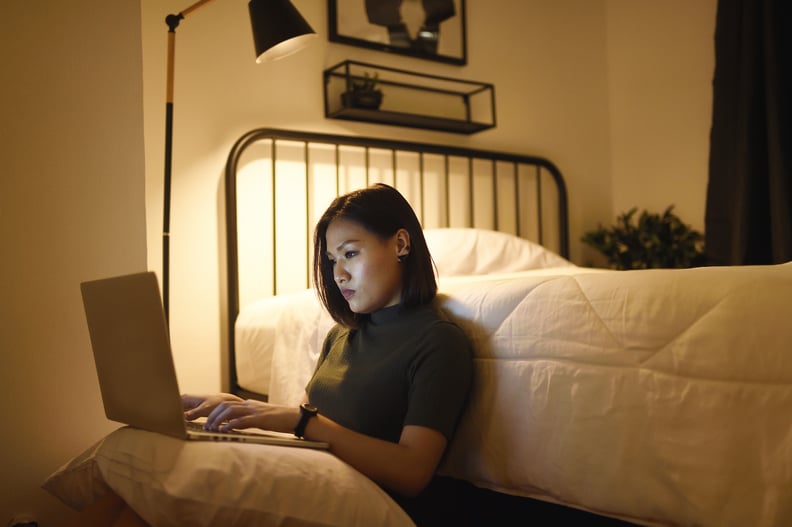 Pace Yourself
Barbara F. Shabazz, PsyD, a clinical psychologist in Virginia and author of Intentional Balance, explained that allies may be more keenly aware of injustice than ever before, and with that comes the temptation to consume as much information as you can, as quickly as possible — which could mean furiously scrolling through social media for hours.
"You need to understand that this is a marathon," Dr. Shabazz told POPSUGAR. "You aren't preparing for an achievement test, so abandon the need to become an expert, and rather commit to being a lifelong learner of the issues that affect the Black community and continue using your voice and resources to hold space for those who struggle to be seen and heard daily."
02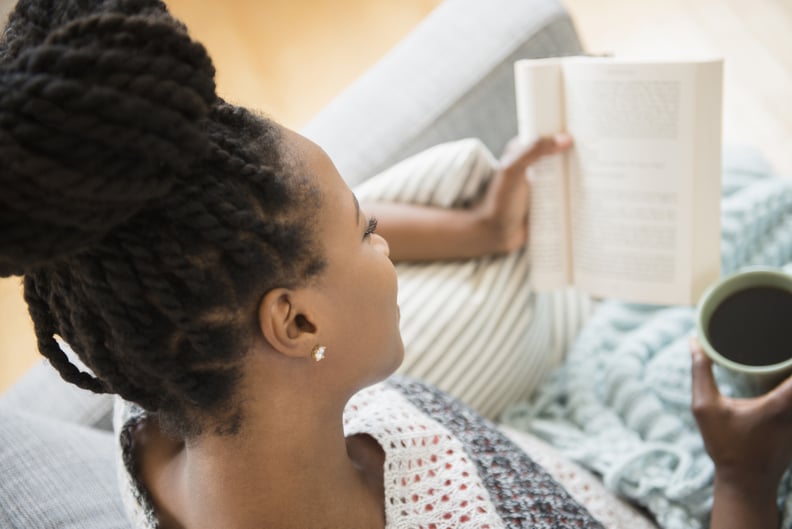 Give Yourself a Mental Break
Between swipe-up links, IGTV videos, and hashtags, it's very easy to get caught up in a flood of content. Dr. Barbara recommends setting a timer on your phone before opening any social media apps. "Be intentionally disciplined and aware of the emotional bandwidth you use while consuming Black trauma content, because it ultimately leads to outrage fatigue, making your fight for racial justice much less effective," she said.
Similarly, Dr. Sheva stressed that it's OK to disengage from social media. "You can be an activist and be intentional about the amount and quality of the content that you are taking in," she said. So, set that timer, or consider silencing notifications or muting accounts that feel particularly heavy for you — whatever helps keep you from feeling overwhelmed.
03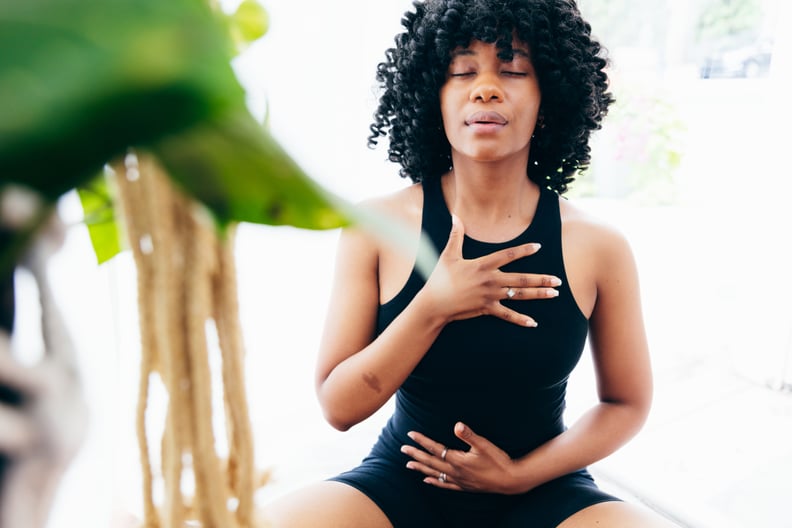 Pay Attention to Your Breath
Experiencing and witnessing traumatic events activates the stress response, Deniz Ahmadinia, PsyD, a clinical psychologist in California, told POPSUGAR. When this response is triggered, you may find yourself taking shallow breaths or even holding your breath, which can perpetuate emotional and physical distress.
So, put down your phone for a few minutes, and try taking long, slow breaths. Dr. Ahmadinia suggests inhaling and exhaling for a count of five or more, until you begin to feel calm.
04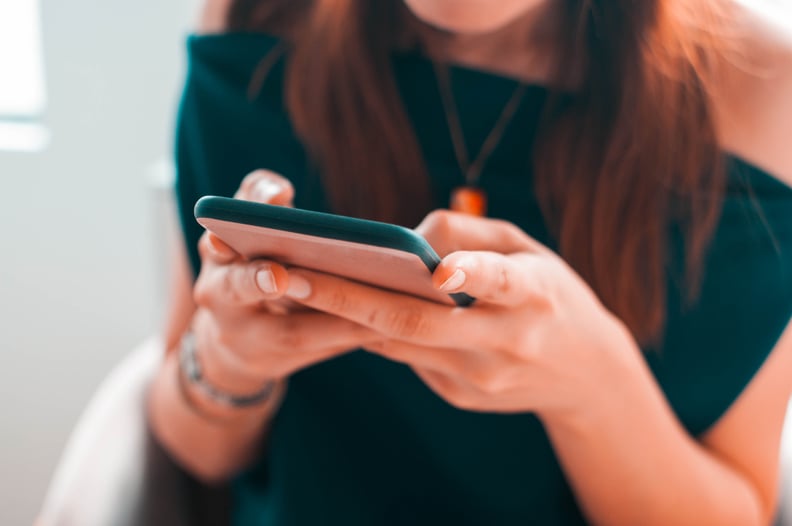 Make Real Connections
"Exposure is the great equalizer," Dr. Barbara said. "It teaches us that we are more alike than different." She explained that, although meeting face-to-face is harder right now, you can use social media to your benefit, by seeking out open spaces where you can actively listen to Black experiences. Not only will hearing their stories help you have a more practical understanding of everything you've learned, but it will also allow you to make real human connections that help push you and the movement forward.