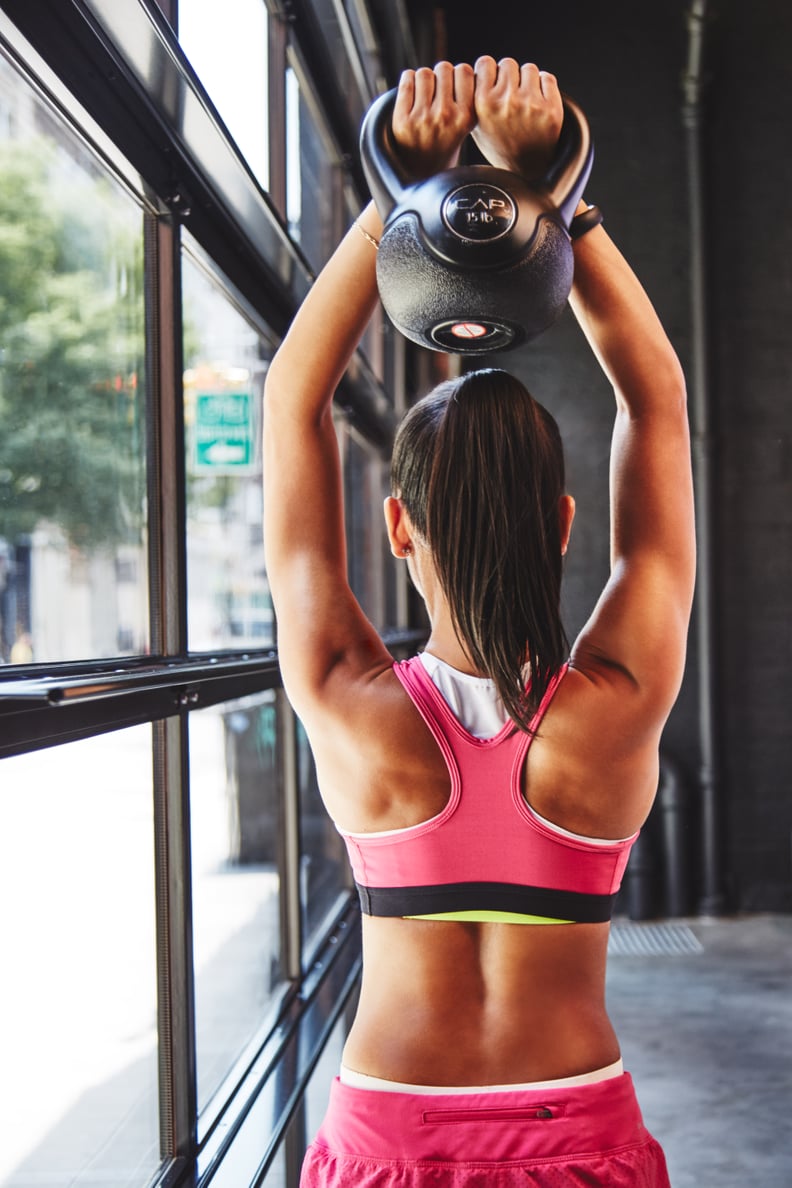 POPSUGAR Photography | Benjamin Stone
POPSUGAR Photography | Benjamin Stone
Toned, strong arms are always in season. If you just can't seem to see the muscle definition you've been working toward, you're in luck. We've spoken with some of the most respected fitness experts in the country to talk about what really works. Whether you're a gym rat, a barre or Pilates fanatic, or even a yogini, there's a tip here to help you maximize your workout, so you can reveal (and celebrate) your strong and beautiful arms.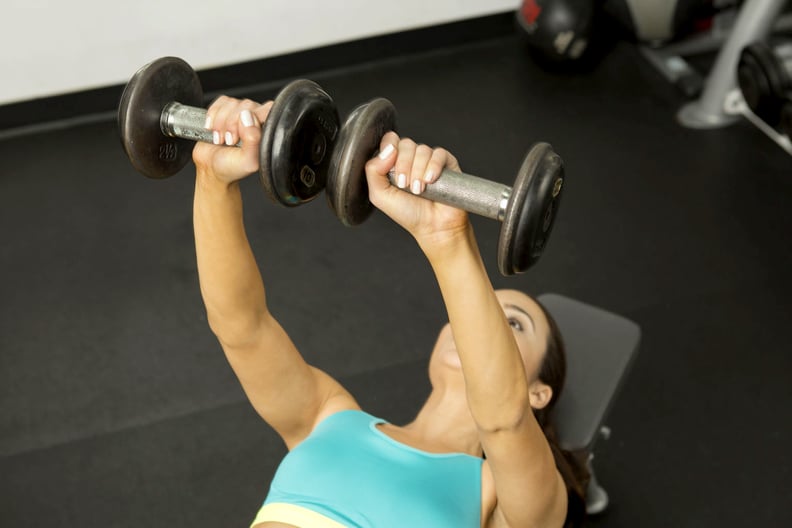 At the Gym . . .
If you still think that lifting weights will make you bulk up, it's time to change your tune. Trainer Tia Falcone, who helped Miss America lose over 50 pounds, says that weights will help you sculpt the strong, toned look you're going for and will help you lose weight faster. She recommends doing four weight-training routines a week to sculpt and reshape your problem areas. But how and what you lift is still a hot topic of debate.
High-profile celebrity trainers Tracy Anderson, Heidi Powell, and Joel Harper recommend that their clients lift light weights with a ton of repetitions. Says Joel, "[This technique will] tighten the muscle and not increase its size." One of his favorite moves to feel that intense "good burn" is the lying triceps press. Using two- to three-pound weights, start with a set of 25 reps using both arms. Then, begin alternating arms for three sets of 25 (150 reps total).
But Cassandra Bodlak, group exercise manager of Sports Club/LA, takes a different approach — she's all about lifting . . . and lifting heavy. To find the perfect weight that suits your needs, she offers this test: "If you can't lift a given weight at least eight to 10 times, it's too heavy; if you can lift a given weight over 15 times, chances are it's too light." Finding that sweet spot in the center can make a big difference in your mission. Since Cassandra says that too many reps can wear down joints and lead to injury, she also suggests performing exercises in two to three sets of 10 to 15 reps each.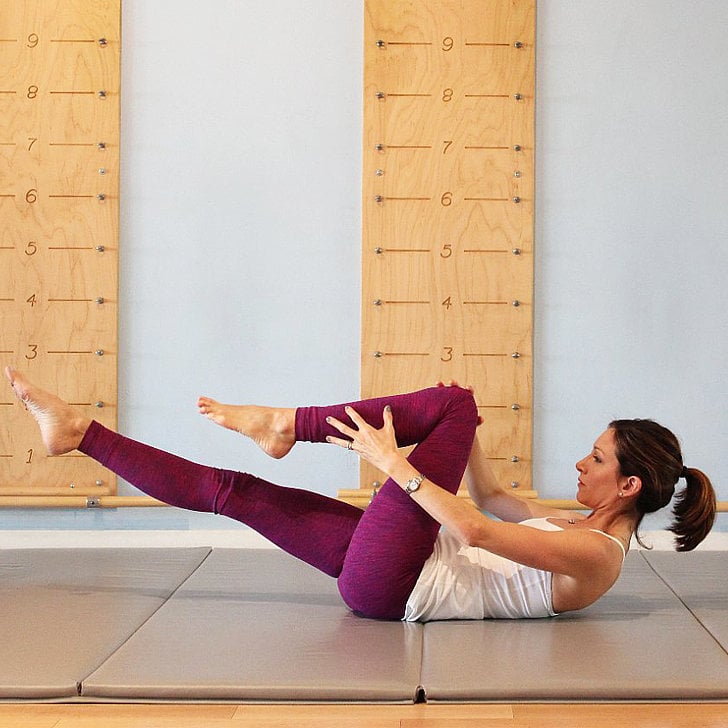 At the Barre or Pilates Studio . . .
According to Pilates guru Brooke Siler, the "absolute requirement" to toned arms is "using more muscles simultaneously." Luckily, this is a given in any Pilates class, says Brooke. Beyond the classic Pilates exercises, Brooke suggests adding weights and TheraBands to offer more resistance and see results faster. Keep this in mind as you're looking for the perfect Pilates workout for your needs.
If stepping up to the barre is more your speed, Laurie Alfano, director of education at Xtend Barre, offers one toning-specific tip that will maximize your workout: engage your core with every move. Laurie says simply performing the arm movements and going through the motions is not enough. When you "engage from your core and out [through] the limbs," it lengthens and sculpts the muscles more effectively with every rep. This will be a challenging change in the beginning, but the results will speak for themselves.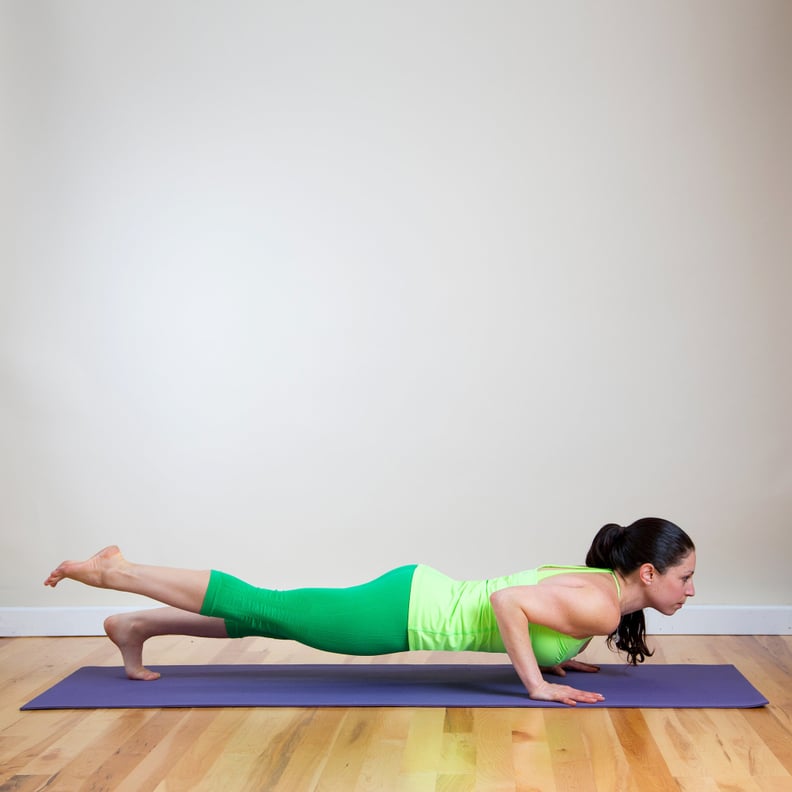 At Yoga . . .
If you think yoga is all about relaxation and no results, you are not taking the right class. For folks who want to see a change in their body, teacher Kristin McGee says that hitting up a Vinyasa or power yoga class is "awesome for toning the arms." The reason? In addition to arm balances and planks, you'll do "at least 30 narrow-arm triceps push-ups" (Chaturanga). Yes, you'll feel the burn, and it will pay off big time.
Once you're in a more challenging class, focusing on correct alignment in arm-toning postures is essential. "It doesn't matter what the pose is if it's done incorrectly," says yogini Kathryn Budig. She loves doing Chaturangas and side planks to tone up arms, but if you're brand new to yoga, she suggests finding beginner-friendly variations that suit your level (for now). As your practice becomes more regular and your upper body is strengthened and sculpted, you'll be able to do those Chaturangas all day long.