Indya Moore Reacts to News of Transgender Uterus Transplant
Indya Moore Is "Happy and Shocked" by News of Uterus Transplant For Transgender Woman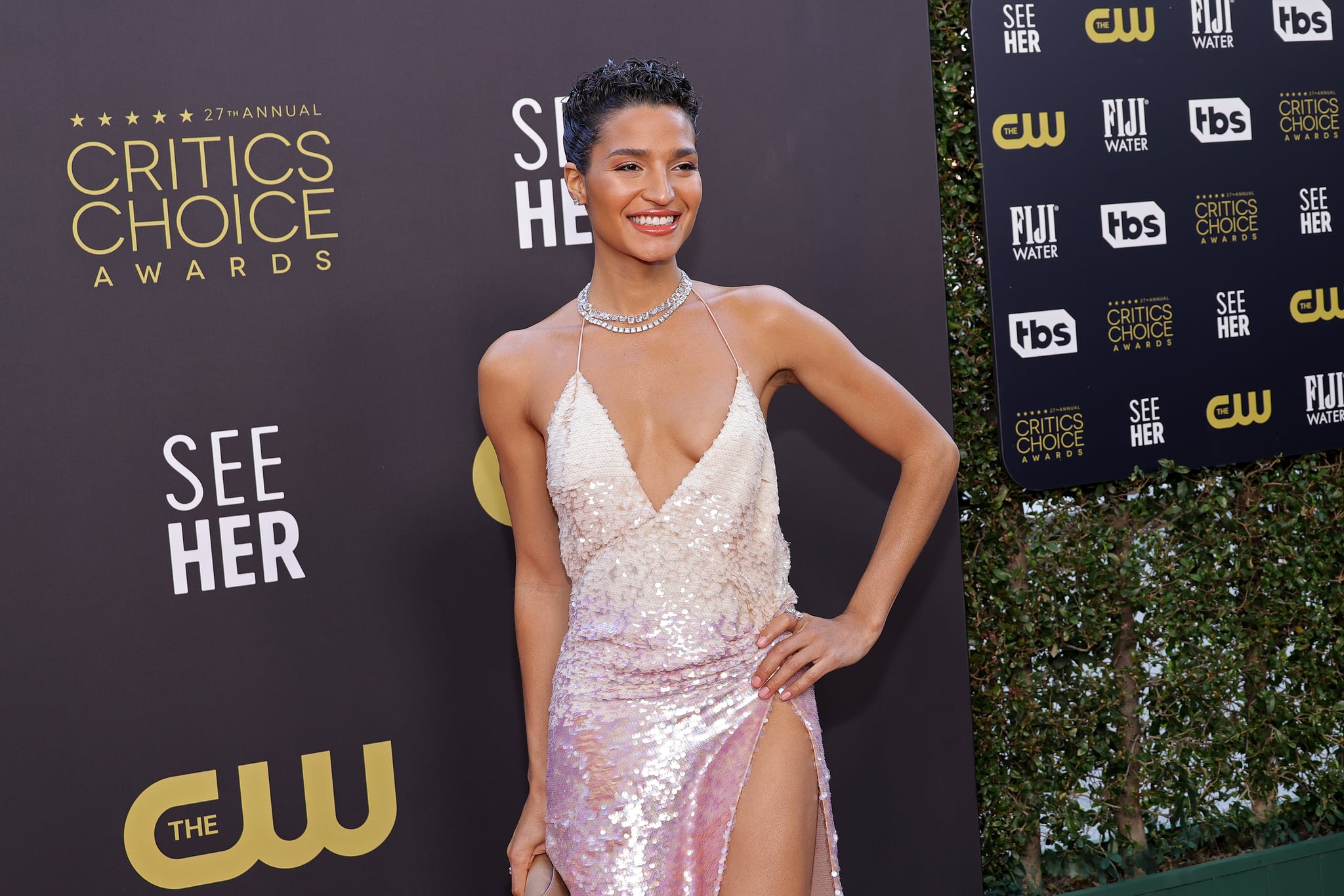 Image Source: Getty/Matt Winkelmeyer
Indya Moore is one step closer to fulfilling their "instinctive desire" to carry a child. After hearing that a surgeon in India is planning to transplant a donated uterus into a transgender woman, the "Pose" actor took to Instagram to share their excitement and feelings of possibility.
https://www.instagram.com/p/CdfGL1tOgD1/
"I remember when i was 17 or 18 I had a dream I had just given birth. i remember holding my baby. Psychologically, my mind has always been wired to perceive my body's capabilities and capacity for childbirth," they wrote in the post. Moore also wrote about their experience being ostracized in school and as an adult for being a "gender variant woman."
Through all of that, Moore's desire to have a child remained. "Ive always had a very strong instinctive desire, to not just raise a child, but to carry one- throughout my girlhood in my trans youth, & also now. (just want to be clear that the desire to carry a child has nothing to do necessarily with my gender identity. Womanhood =/= childbirth)," they wrote.
Reading the news made Moore feel emotional: "I've always said, I'd risk my life to bring one [a child] into this world- as ludicrous as it seems Not being able to was self loathing. I'm so happy & shocked to discover this news. Trans women, are just another group of women who cannot give birth, yet, still are women. This news is beyond."
This isn't the first time that a trans woman has attempted to undergo uterus transplant surgery. A Danish painter and trans woman named Lili Elbe (the subject of the film The Danish Girl) received the first known uterus transplant in 1931 but died from organ-rejection complications three months later. Uterus transplants in cisgender women have been successful since then, with the first one taking place in 2014 in Sweden. As of 2020, roughly 100 uterus transplants have been performed in the world, including 30 in the US.
Narendra Kaushik, MD — the doctor in New Delhi, India, who's expected to perform the upcoming uterus transplant on a transgender woman — is hopeful about the surgery. "This is the future," he said in an interview with "Mirror." While the surgery date hasn't yet been announced, Dr. Kaushik said, "We have our plans, and we are very very optimistic about this."
If the operation is successful, it will hopefully spur more hospitals and medical centers in the US to expand their research and make this surgery a possibility for more trans woman. "If my body can handle it, & with the right medical research and support I would absolutely volunteer to be a candidate for this procedure," Moore closed out their Instagram post. We're keeping our fingers crossed for you, Indya!