We Can't Get Enough of These Fit and Fabulous Senior Citizens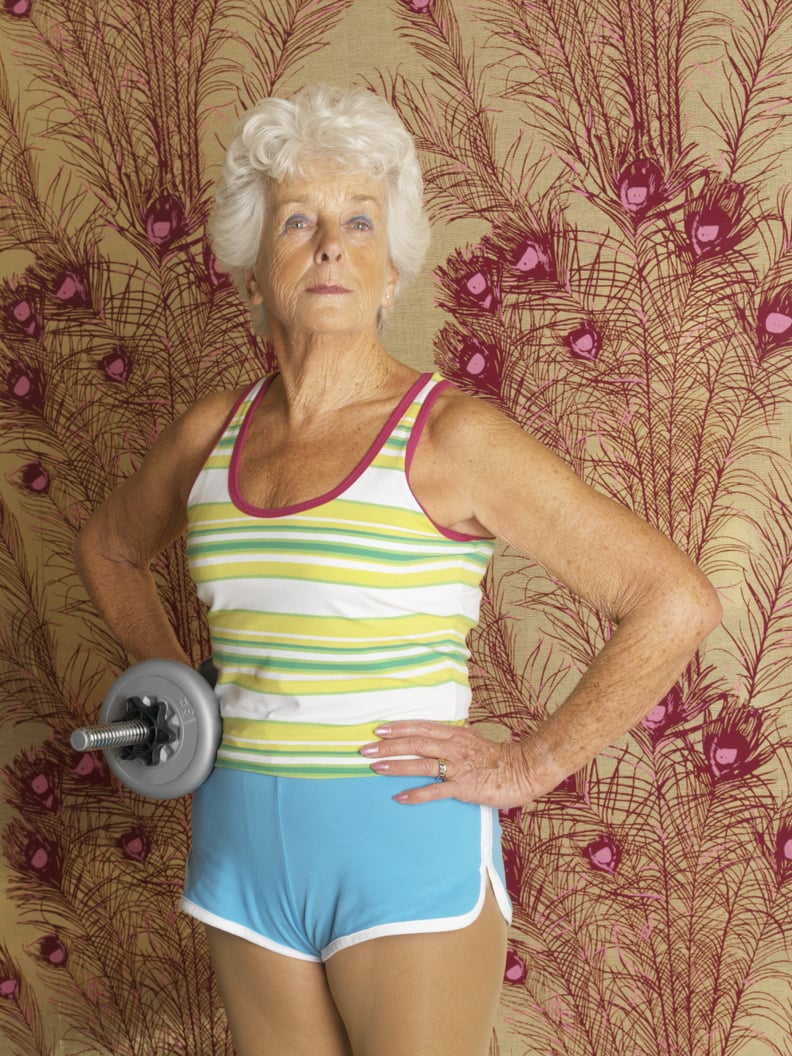 When it comes to health and fitness inspiration, senior citizens might not be the first group of folks that come to mind. However, there are a ton of over-the-hill women and men out there defying the odds and inspiring us with their strength, determination, and positivity. These individuals are each living proof that age ain't nothing but a number. If you've been having a tough time motivating yourself to get off the couch and to the gym, these grandparents' stories might be the swift kick you need. Source: Corbis Images
Flip Out
German-born Johanna Quaas is the world's oldest active gymnast. At 89 years young, she moves so swiftly and gracefully on the parallel bars — we are so in awe of her strength! Check out her routine . . . and then start looking into adult gymnastics classes near you.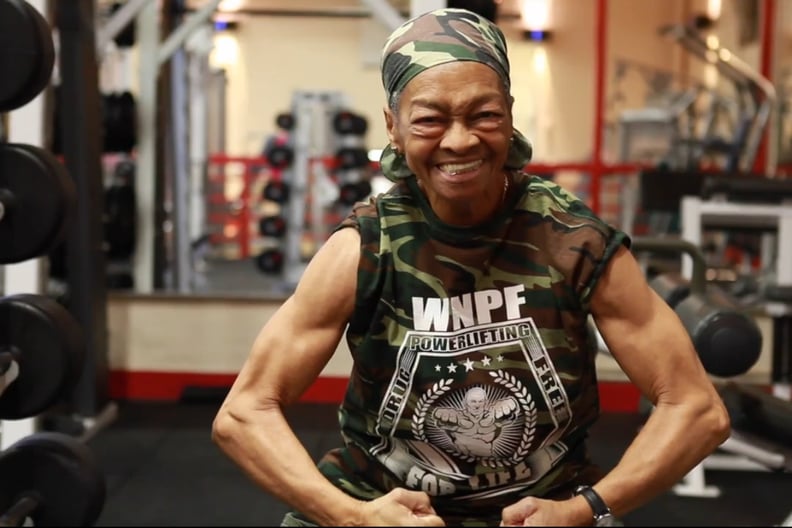 Don't Mess With Willie
Think you're too old to get into powerlifting? Ms. Willie Murphy will change your tune! This fierce 77-year-old New Jersey native is a world champion powerlifter. Watch this video to see her 215-pound deadlift for yourself. In response to her impressed peers, Willie simply says, "I can do what I do, and I'm proud of it."
A Senior Salsa Spectacular
When 80-year-old Paddy stepped out with her much younger dance partner Nico on Britain's Got Talent, Simon Cowell was not too impressed. When he asked Paddy and Nico if they thought they could win, Paddy's attitude stole the audience's hearts: "It would be nice, but just as long as people enjoy what we're doing and we give people pleasure that's the main thing." The performance started out rather tame but then took quite an unexpected turn.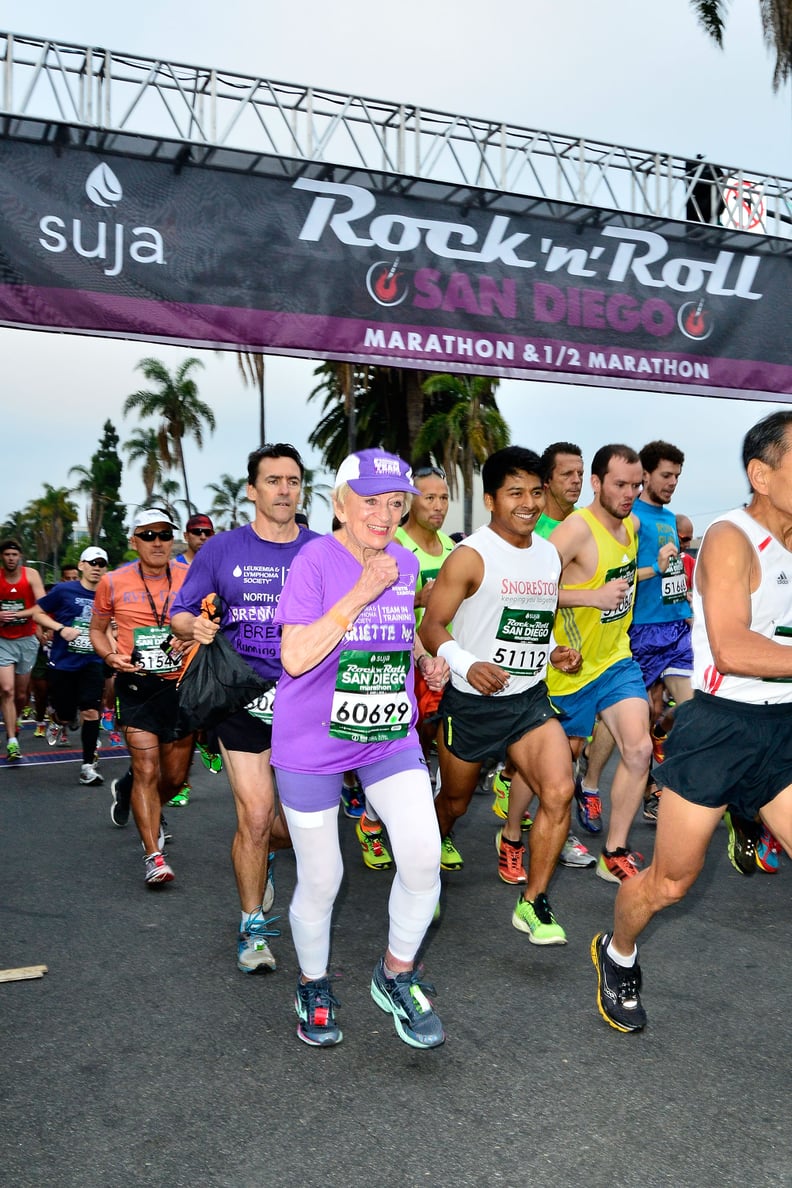 Marathon Maven
This year, awe-inspiring 91-year-old Harriette Thompson completed her 15th marathon in San Diego. This woman became the second oldest US women's marathon finisher, and she hit the pavement just weeks after undergoing radiation treatment, battling squamous cell carcinoma on her legs. The next time you don't think you have what it takes to take on those 26.2 miles, think of Harriette's story.
Sweet Squat Sessions
Known for her inspiring Instagram account, Caitlin Turner introduced us to Edna, a 97-year-old lady from Phoenix, AZ, who stole our hearts at first squat. Caitlin shared Edna's number one piece of advice to staying fit and healthy: "never let yourself get weak." This inspiring lady would make one awesome workout buddy.
I Just Need to Dance!
The Internet exploded when this elderly gentleman dropped his walking crutches and shook his stuff. While this video has a ton of musical iterations (everything from Knife Party to Phish) all over YouTube, there's something so sweet about the original. He drew strength from "Rock Around the Clock," an obvious favorite tune from his youth!
The Bendy Granny
This year, 96-year-old Tao Porchon-Lynch was recognized as the world's oldest yoga teacher by The Guinness Book of Records; she's been inspiring students for the last 56 years! Even after a full hip replacement and a broken wrist, Tao refuses to give up. Her advice to yogis of all ages? "Nothing is impossible . . . within you is the answer to everything."