Jeanie Buss Is the First Woman Owner to Win NBA Championship
The Lakers' Jeanie Buss Just Became the First Woman Owner to Win an NBA Championship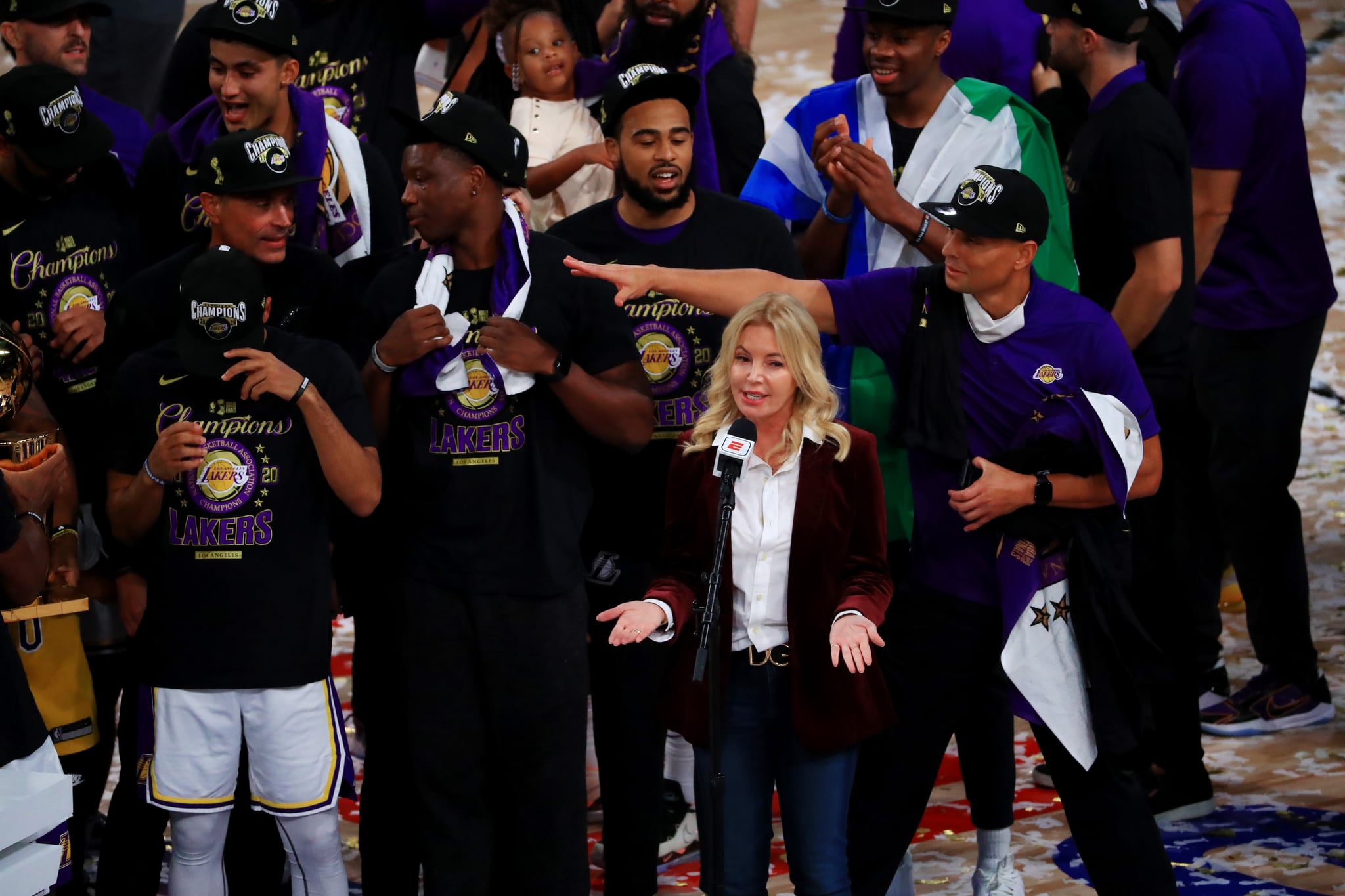 On Sunday, the Los Angeles Lakers won their first NBA championship in 10 years, and in doing so, made history on behalf of their governor and controlling owner, Jeanie Buss. With the title, Buss has become the first-ever woman owner to win an NBA championship.
Through a season that included a pandemic, the opening of an NBA bubble, and the death of former Lakers superstar Kobe Bryant, Buss showed the same tenacity that got her here in the first place. Buss's father, Jerry, bought the Lakers in 1979 and owned them until his death in 2013. Jeanie, who ran the organization's business operations and had been involved with in the team since 1995, cemented her position as controlling owner and governor in 2017. That had followed a legal battle with her brothers, who appeared to challenge her position after she made several leadership changes, including firing one of her brothers and promoting Lakers legend Magic Johnson to president of basketball operations. By the end of the battle, Buss had secured her position as owner, via a legal agreement, for the rest of her life.
Buss quickly looked to right the ship, signing LeBron James in 2018 to turn around a streak of five straight losing seasons. The Lakers would go on to post one more sub-.500 season in 2019 before becoming champions in 2020.
Only three women own an NBA team outright; two others are a part of ownership groups, and Buss is the only woman who is a principal owner of a group. With the Lakers' win, she has officially become the first woman to lead her team to the title. In an emotional speech following the final, Buss addressed the players, saying, "I am so proud of you on and off the court . . . You have written your own inspiring chapter in the great Laker history" — words that could be applied to Buss's own historic run, too.