Julia Marino Wins Team USA's First Beijing Olympic Medal
Snowboarder Julia Marino Wins Team USA's First Medal at the Beijing Olympics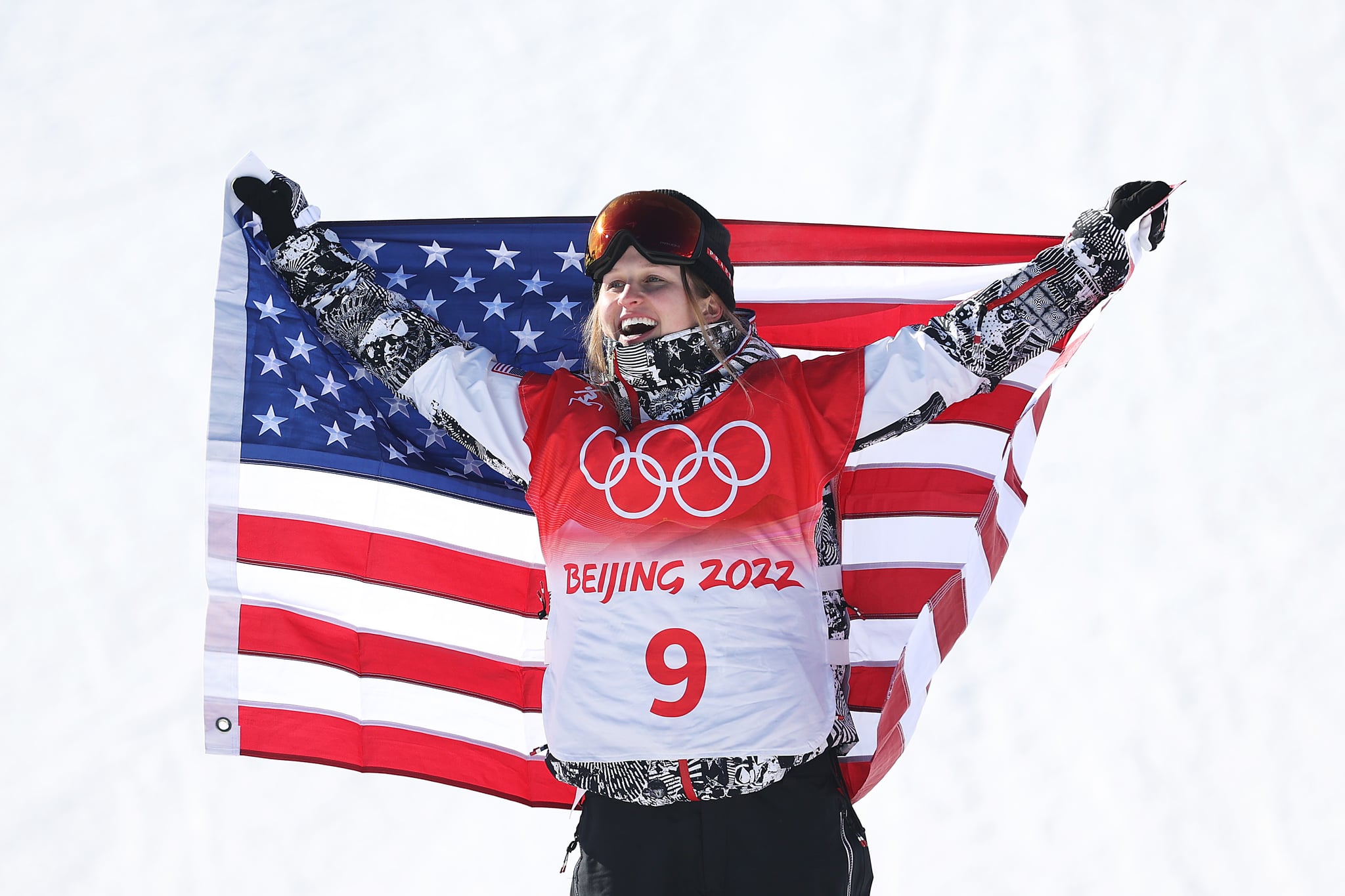 Image Source: Getty / Maja Hitij
On Feb. 5, Julia Marino claimed silver in women's snowboard slopestyle, solidifying Team USA's first medal at the 2022 Winter Olympics. Marino, from Westport, CT, took the lead during run two out of three with a score of 87.68, but Zoi Sadowski-Synnott surpassed her with a massive 92.88 in the final run. Sadowski-Synnott's gold-medal finish made her New Zealand's very first athlete to win gold at a Winter Olympics. Australia's Tess Coady took home bronze.
The course featured "jib" sections and jump sections for snowboarders to showcase their technical skills and amplitude. Marino was not a favorite for the podium — two-time defending gold medalist Jamie Anderson came into the competition as one of the athletes to bet on, but she finished in ninth place after errors in each run. Had she claimed another gold this time around, she would have been the first snowboarder to win three straight Olympic medals, according to NBC Sports' On Her Turf.
Marino placed 10th and 11th in women's snowboard big air and slopestyle, respectively, at the 2018 Pyeongchang Games. Ahead, check out her second run that scored her an 87.68 and earned her that silver slopestyle medal in Beijing. (And yes, she's riding a Prada board.)
JULIA MARINO. 🇺🇸

The Westport, CT native takes the lead in the women's slopestyle!

TV: @USA_Network and @PeacockTV#WinterOlympics // #WatchWithUS pic.twitter.com/rJ8HoB1ayw

— NBC Olympics (@NBCOlympics) February 6, 2022
"It's a run I've been wanting to put down for a long time," Marino said in a post-competition interview with NBC. She added that she's "so over the moon to have landed that top to bottom," and she noted how much of an inspiration first-place finisher Sadowski-Synnott is. "She's the best rider right now, and she's just like making us all, you know, push our levels, and I couldn't be happier for her."
To learn more about Team USA, visit TeamUSA.org. Watch the Winter Olympics, now on NBC.