Peloton's Leanne Hainsby Diagnosed with Breast Cancer at 35
Peloton's Leanne Hainsby Opens Up About "One of the Cruelest Parts" of Cancer Treatment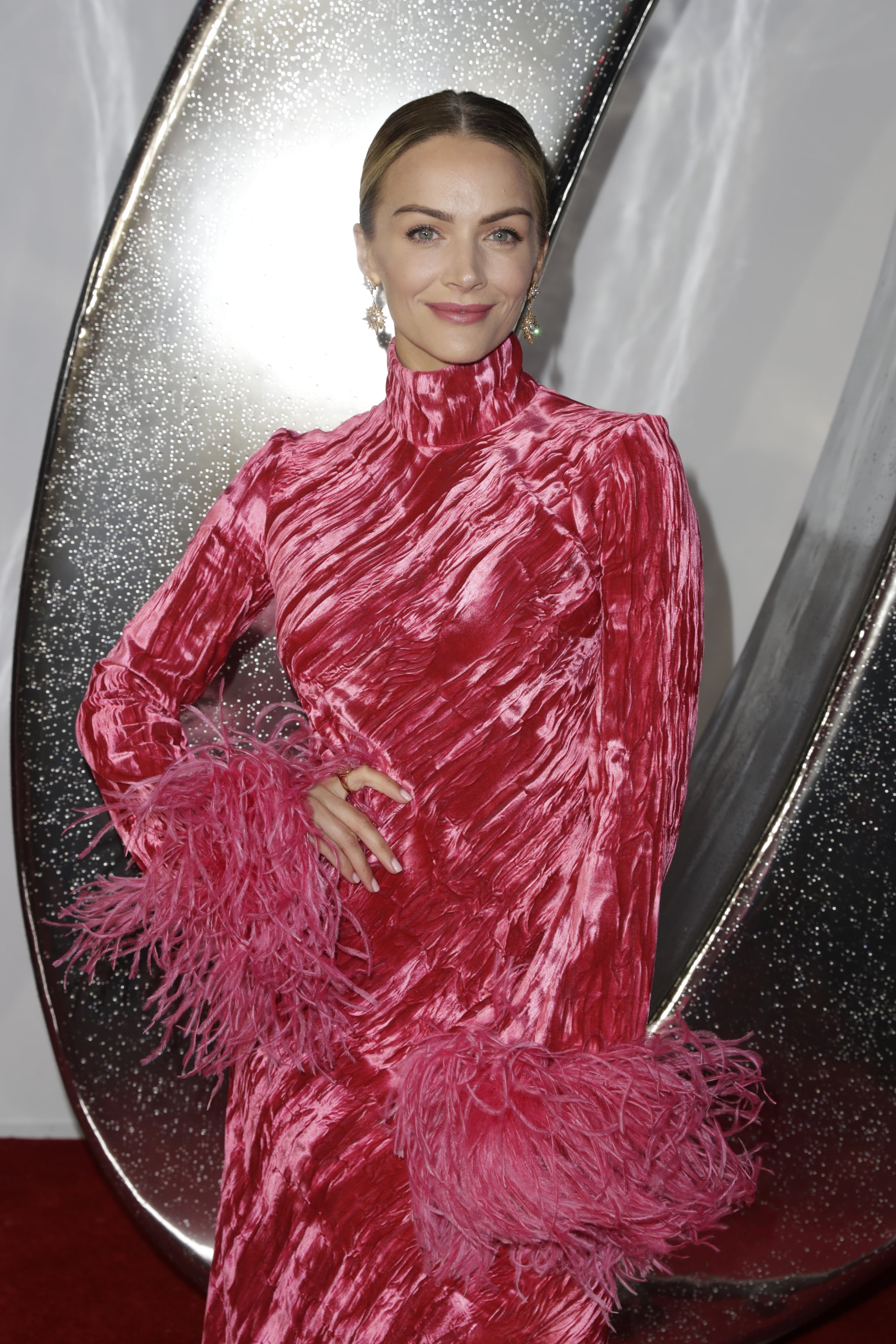 Peloton instructor Leanne Hainsby is opening up about "one of the cruelest parts" of cancer treatment: hair loss.
On Jan. 27, the 35-year-old first shared that she's been privately undergoing treatment for breast cancer since August 2022. Then, in a Feb. 6 Instagram post, she detailed the physical changes that have accompanied her condition and treatment and how they've been affecting her self-esteem.
"Over the last 6 months, I've been determined to not let my insecurities about the way I look affect how I've shown up. Some days that's been easier than others," she writes in the post. "There have been some dark days, and 'why me?' moments along the way . . . I feel lucky, but it doesn't mean it hasn't felt completely shit at times too."
She posted her thoughts alongside a carousel of photos and videos showing her infectious positive energy and big smiles, explaining what was going on internally. "People tell me how lucky I am that I didn't lose my hair. No, I'm not bald, but I did lose my hair," she explains. "I lost over half of it, and every ponytail has been strategically placed to make it less obvious."
Hainsby shared that she also lost her eyebrows, eyelashes, and body hair to chemotherapy. As a result, she had her eyebrows tattooed on and has been wearing false lashes. "Losing any of my hair felt terrifying, but keeping half of my hair was the goal with the particular chemo I had. I worked hard to keep it, and so that's been a win for me. My sideburns are slowly growing back too, who knew I'd miss them so much?!" Jokes aside, though, she says the "relentless hair shedding/meticulous hair care for months on end has been traumatic."
Still, Hainsby tries to maintain perspective. "In the grand scheme of things, these side effects have felt irrelevant compared to having the opportunity to get better, but they do make a difference to your self-esteem. Hair loss is one of the cruelest parts of cancer treatment." She says she hopes that her candidness about her experience will resonate with others experiencing the same thing.
"I want to finish by saying that away from instagram, I felt and looked less and less like myself with every week of treatment, but with a lot of effort, I kept up my classes and people didn't seem to notice," she writes. "To me, that felt bizarre quite honestly, but I wonder if it's because when you focus on how good you can make other people feel, they will always look beyond the physical. It becomes less important compared to your magic that goes way beyond the surface, and it's that magic that leaves the lasting impression. It's a lesson that I've learned first hand and I'll value it forever more."
Less than two weeks ago, Hainsby first revealed her breast cancer diagnosis and her journey with treatment over the last six months. "Two days before my best friend's [dancer Danielle Hampson] funeral, I found a lump in my breast," she wrote. "That really is a sentence I NEVER imagined writing. After multiple scans and appointments with both consultants and cancer nurses, and being completely terrified for a few weeks, in August 2022, I was diagnosed with breast cancer."
Hainsby went on to explain why she decided to keep her illness "very private" up to that point, writing that she wanted to "show up as normal" and continue to lead classes. "My classes have given me a focus, and some sparkle in an otherwise incredibly tough time, so Thank You to the members who had no idea the amount of joy they were bringing to me every day." However, she also acknowledged that undergoing treatment while grieving her best friend has been "unimaginably tough."
During her 12 weeks of chemotherapy, Hainsby would teach her live Wednesday morning classes, then head to treatment with her mom. Two of the photos she included in her Instagram carousel showed her in the hospital wearing a cold cap. One text slide reads, "Chemo is no joke. Cold caps are no joke."
Hainsby has already undergone surgery, so next up is removing her portacath, which is an implanted device that allows easy access to her veins, and then two more weeks of radiotherapy. "I'm ready for it," she wrote.
Fellow Peloton instructor and fiancé Ben Alldis commented on her first post, saying: "You have shown me time and time again over this last year why i'm the luckiest guy alive that you said yes to marrying me. Showing resilience, grace and still managing to be there for others while you go through this all. Your shining light is shining brighter than ever."
The couple was able to fit in a round of IVF before starting chemo. "We weren't mentally prepared, but we got it done and we're so grateful," Hainsby wrote.
Alldis also posted on his own Instagram, saying how "incredibly proud" he is of the way Hainsby has handled the diagnosis. "I've been terrified of the worst, but have tried to maintain as much normality away from the hospital appointments to keep hope," he wrote in the caption. "You've been an absolute inspiration to all of us and have taken every step of this journey so far in your stride, with so much grace and with your head held high."
He goes on to mention the countless hospital appointments for IVF treatments, chemotherapy, check-ups, scans, and injections, writing that "every second of the way I have been proud to stand by your side."
Ultimately, the trainer hopes her experience and transparency will also raise awareness. "I'm young for breast cancer at 35," she writes in her post. "I went to a doctor the same morning I found the lump, and I was told everything was ok. I trusted my gut and got a second opinion. That saved my life. Check and check again."
Image Source: John Phillips / Getty