Lena Dunham Reveals She Has Ehlers-Danlos Syndrome
Lena Dunham Reveals Her Battle With Ehlers-Danlos Syndrome in an Honest Instagram Post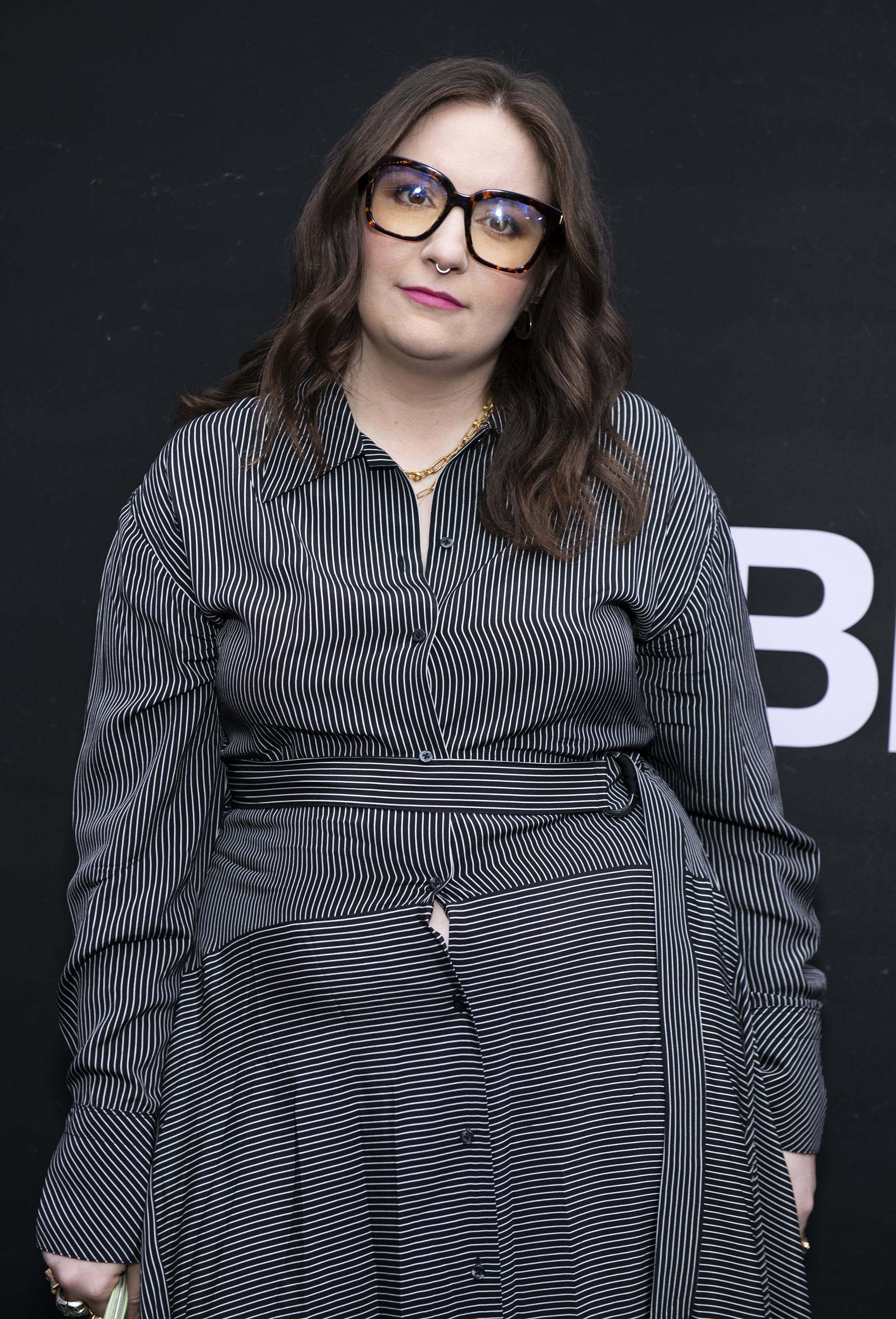 Lena Dunham is opening up about her health struggles after a paparazzi photo of her leaving her home using a cane surfaced sometime last week. On Nov. 1, the Girls alum took to Instagram to explain the photo and revealed in a lengthy caption that she suffers from Ehlers-Danlos Syndrome, or EDS.
"This is what life is like when I'm struggling most with chronic illness."
"I could choose to be embarrassed by these paparazzi pics — I mean, that's probably the point of someone publishing them in the first place — but I'm really not. I could lie and say it was an early Halloween look . . . But the truth is just: this is what life is like when I'm struggling most with chronic illness," she wrote. According to the National Library of Medicine, Ehlers-Danlos Syndrome is a disorder that affects the connective tissues supporting skin, joints, and blood vessels in the body. People with EDS often suffer from loose joints and stretchy or fragile skin, and tend to bruise and scar easily.
In Lena's Instagram caption, the 33-year-old went on to address her use of a cane. "An Ehler-Danlos syndrome flare means that I need support from more than just my friends . . . so thank you, sweet cane," she wrote. "For years, I resisted doing anything that would make my physical situation easier, insisting that a cane would 'make things weird.' But it's so much less weird to actually be able to participate than to stay in bed all day." Lena continued, "And yes, you'd better believe I'm wearing my nightgown. I was walking four feet to the car to go to the doctor and I wanted to be full cozy . . . I can wear my glamour nighty for two hours. And then an hour later, I'm in a meeting look tackling the job I love. That's the two-fold life of a woman with chronic illness; we still rock our dreams and goals and passions (and fashions) and we live many lives in one day."
This is just one of many occasions on which Lena has shared a few details about her health. Last year, the actress penned an essay in the March issue of Vogue, where she opened up about her battle with endometriosis and revealed she had a full hysterectomy to remove her uterus and cervix. She joins singer Sia and The Good Place actress Jameela Jamil who have both also recently talked about their experiences with the condition.
Image Source: Getty / Jenny Anderson