Experts Say You Can Never Have Too Many Vegetables, Unless You're Eating 1 of These
It's hard to imagine, but not all vegetables are created equal. "Vegetables are often divided into two categories: starchy and nonstarchy," Lauri Wright, PhD, RDN, spokesperson for the Academy of Nutrition and Dietetics, told POPSUGAR. "Starchy vegetables have higher amounts of carbs," compared to nonstarchy vegetables like cauliflower and asparagus. So, while all vegetables are packed with helpful nutrients — and they all deserve a spot on your plate — you do need to control your portions of starchy veggies, especially if you're insulin-resistant, or are working to maintain or lose weight. Here are five to watch, along with the proper portions for each.
01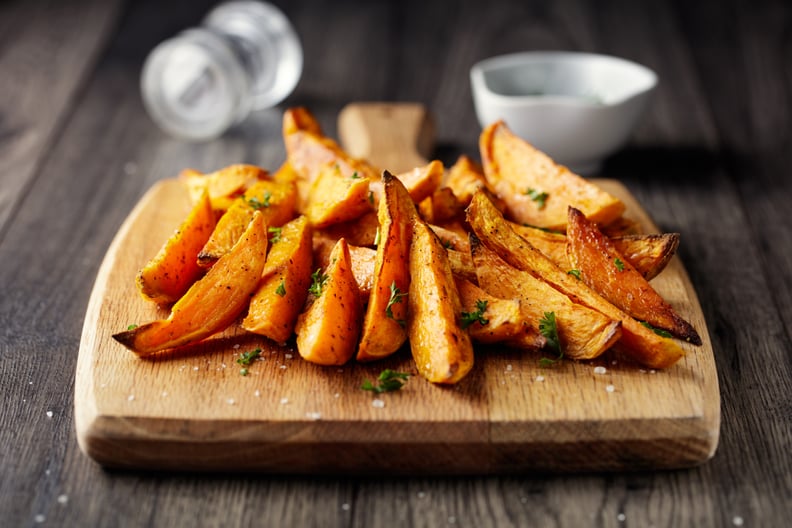 Sweet Potatoes
"Sweet potatoes are packed with vitamin A, potassium, vitamin C, and fiber," Dr. Wright said. "They can help with blood pressure, immunity, digestion, eye health, and inflammation, as well as prevent cancer."
Healthy serving: 1 cup or 1 medium sweet potato
02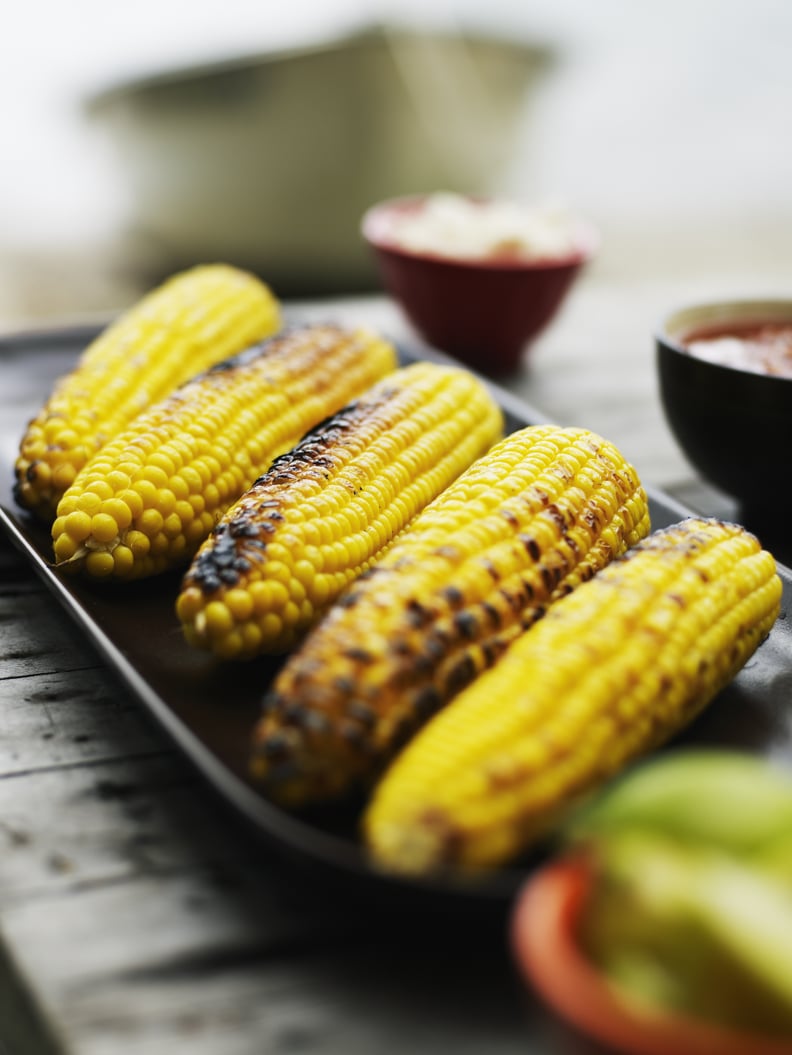 Corn
03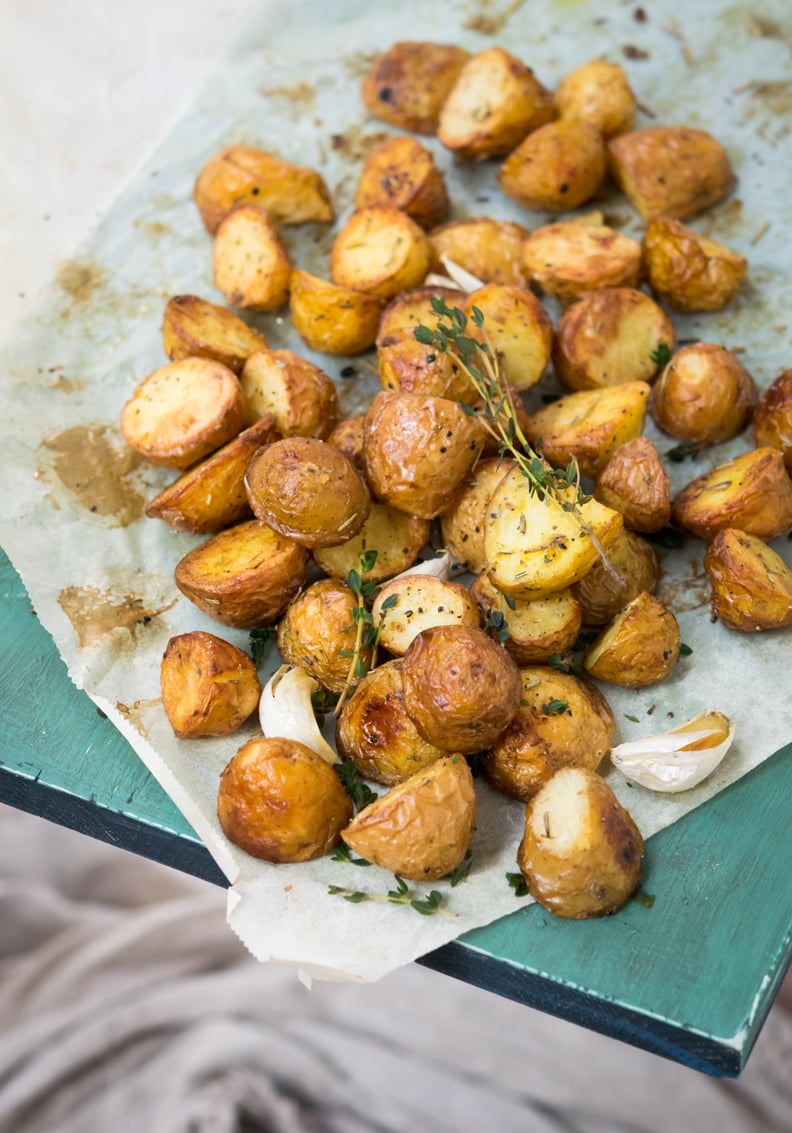 White Potatoes
"White potatoes are a good source of fiber, potassium, and vitamin C," Dr. Wright told POPSUGAR. "The potassium in potatoes works opposite to sodium in controlling blood pressure. Vitamin C helps immunity, and fiber helps with digestion."
Healthy serving: 1 cup or 1 medium potato
04
Peas
"Peas are a good source of vitamin C, which helps with immunity. They also contain polyphenols, which have antioxidant effects that decrease cancer risk," Dr. Wright said. "The vitamin A in peas is also an antioxidant and is important for vision."
Healthy serving: 1/2 cup
05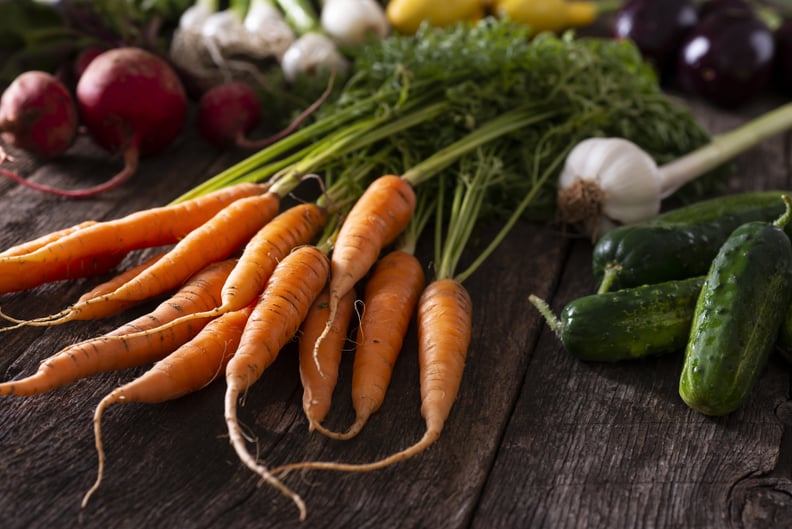 Carrots
"Carrots are most notably know for beta carotene, an important antioxidant and anti-inflammatory that helps prevent cancer and heart disease, in addition to protecting vision and immunity," Dr. Wright explained. "Carrots are also a good source of fiber, which helps with satiety and weight control, lowers cholesterol, improves blood sugar, and aids digestion."
Healthy serving: 1 cup or 12 baby carrots