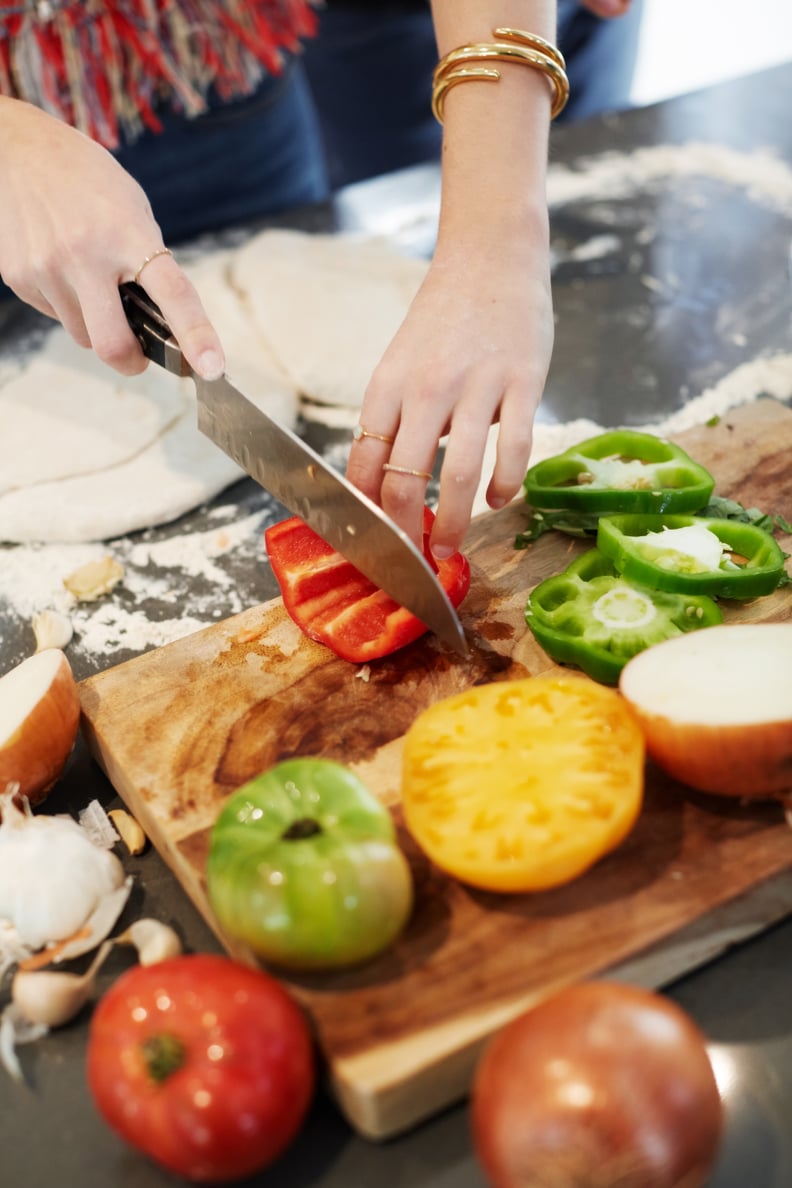 POPSUGAR Photography | Sheila Gim
If you're looking to lose weight, cutting back on carbs can be part of an effective strategy. For those who want to shed a few pounds, Manhattan-based nutritionist and registered dietitian Shira Lenchewski recommends that the carb-heaviest meal should be breakfast, "trending smaller as the day goes on" — and this plan does just that.
Most low-carb plans recommend eating between 50 and 150 grams of carbs per day, and this day of eating falls on the lower end of spectrum with 64.2 grams of carbohydrates, 1,236 calories, and a whopping 98 grams of protein. Try it out for yourself one day this week!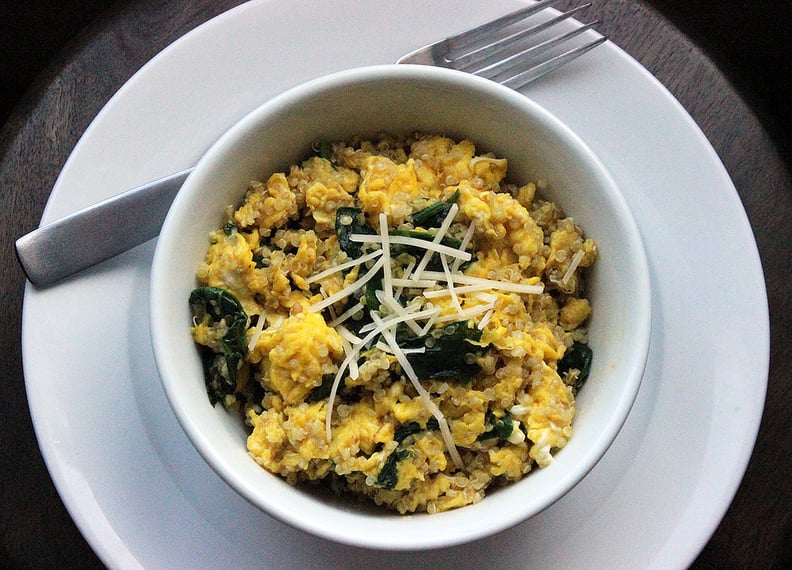 Breakfast: Quinoa Egg Scramble
Start your day off right with your highest-carb meal of the day. This satisfying, vitamin-packed quinoa egg scramble offers a whopping 19.6 grams of protein per serving and takes less than 10 minutes to cook, making it a viable breakfast option before work.
Total carbs: 29.3 grams
Total calories: 365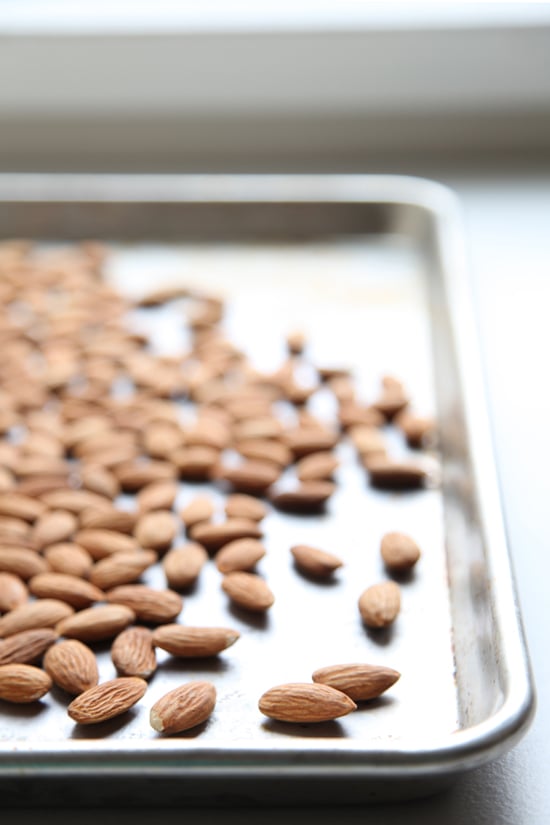 Morning Snack: Raw Almonds
High in protein, iron, and calcium, there's no easier snack than a helping of tasty raw almonds. Whether they're keeping you energized through a hectic day at the office or you're grabbing them on the go before a midday workout, they're a low-carb snack that supports a healthy diet.
Total carbs (per 1/2 cup): 10.2 grams
Total calories: 275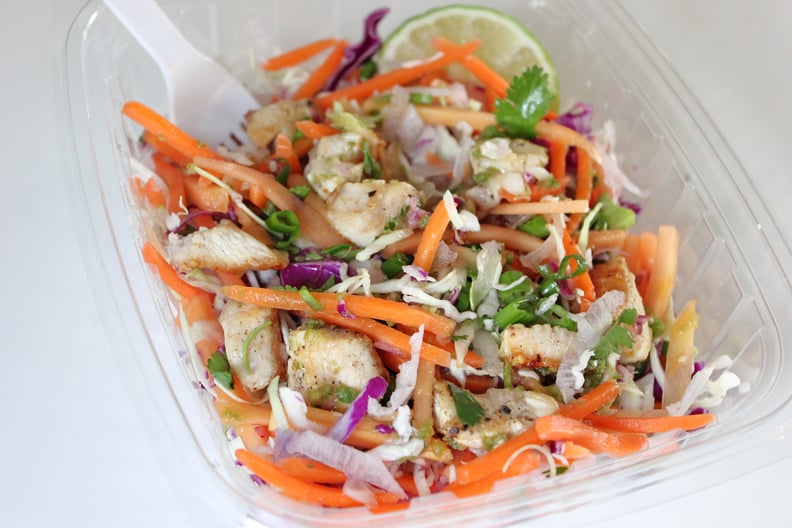 Lunch: Thai Citrus Chicken Salad
This tangy, antioxidant-rich citrus chicken salad is a flavorful, filling lunch that's high in protein and low in fat, carbs, and calories. Beyond your day of low-carb eating, you'll have two more servings of this salad to enjoy.
Total carbs: 15.3 grams
Total calories: 223 Snack: Prosciutto and Melon
For another quick high-protein, low-carb snack, the combination of honeydew wrapped in prosciutto is a filling option for any time of day. Keeping these two staples on hand in your fridge ensures that you'll be able to enjoy a satisfying snack whenever you need it.
Total carbs (for 1/8 honeydew melon, two ounces of prosciutto): 2.4 grams
Total calories: 132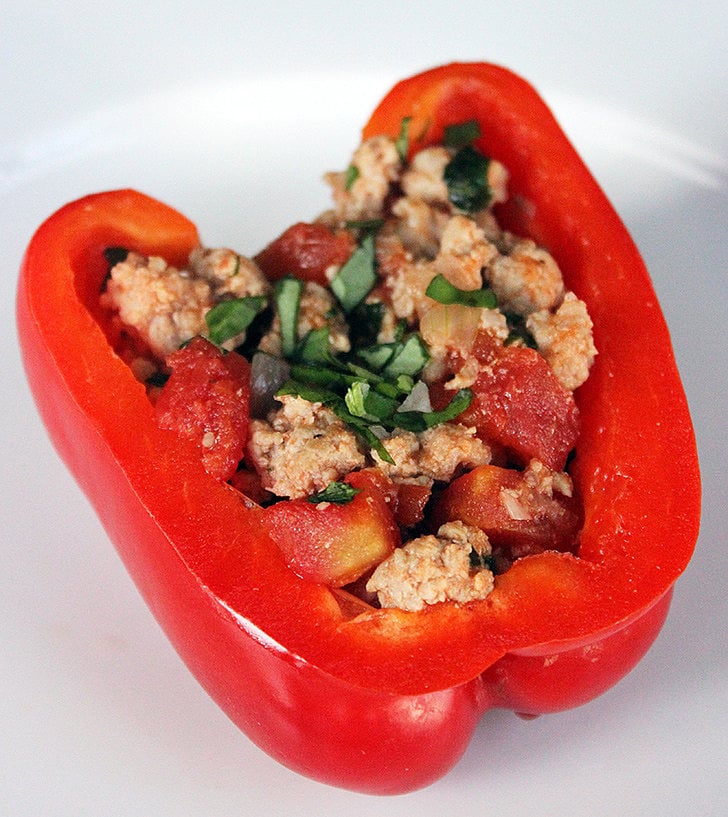 Dinner: Italian-Style Stuffed Peppers
These Italian-style stuffed peppers require just a few ingredients and offer more than 30 grams of protein per serving. In less than 30 minutes from start to finish, you can create a fresh, low-carb, clean meal that's well under 10 grams of carbs, making it your lowest carb meal for the day.
Total carbs: 7 grams
Total calories: 285