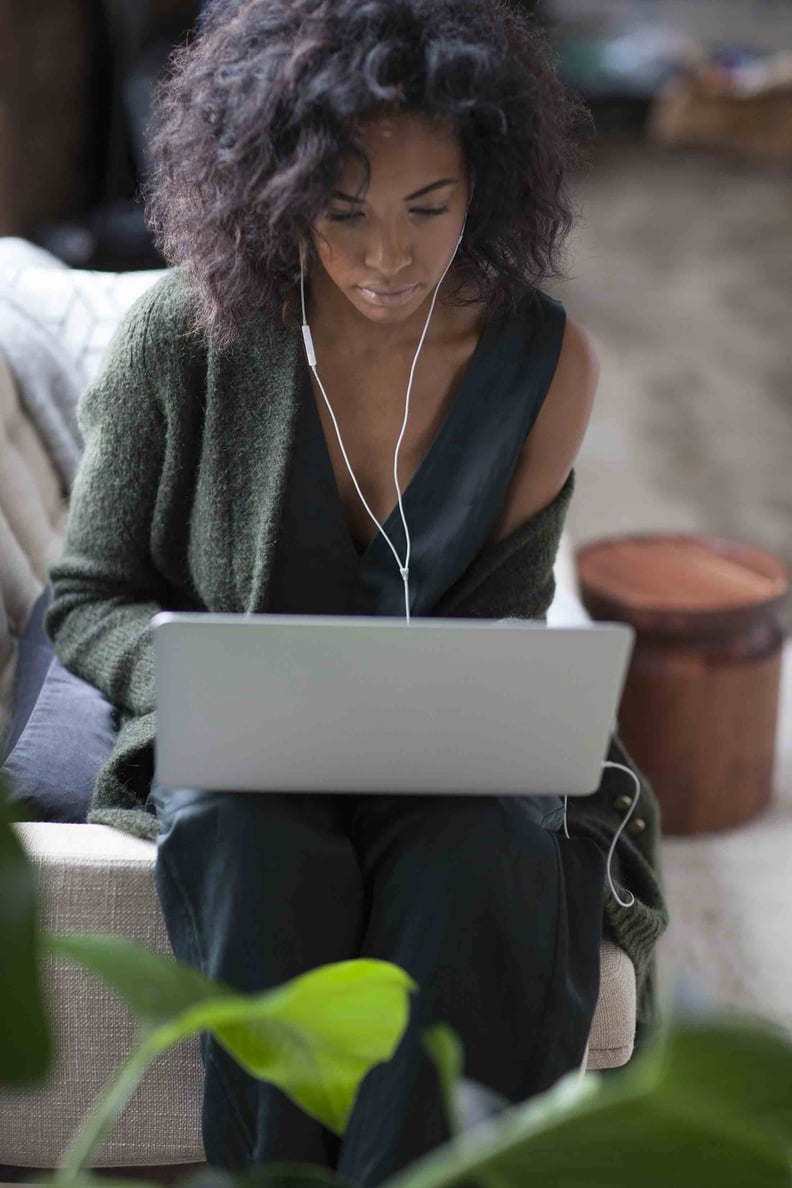 POPSUGAR Photography | Rima Brindamour
POPSUGAR Photography | Rima Brindamour
If you've been sitting hunched over your computer for hours and just realized that your lower back is so tight, it even hurts to straighten up your torso. Your lower back needs some love! Slowly move onto the floor and do this four-minute stretching routine. It not only targets the lower back, but it also involves opening the hips since this can contribute to tightness and pain. You'll feel so good afterward!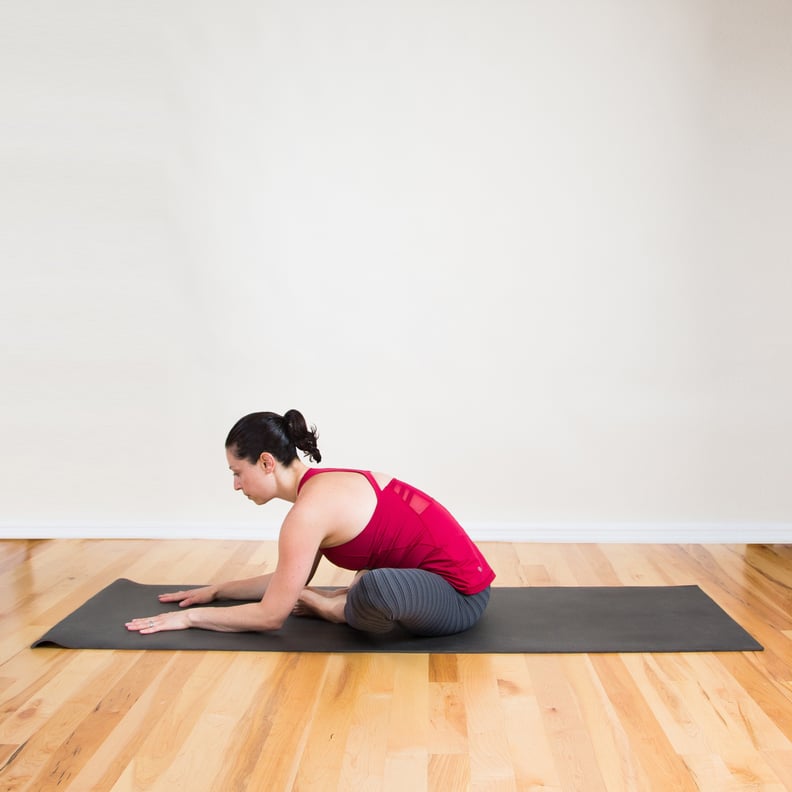 Butterfly
Sit with both knees bent, soles of the feet touching.
Fold forward as far as you want, resting the hands on your ankles or on the bed in front of your feet.
Enjoy this stretch for 30 seconds.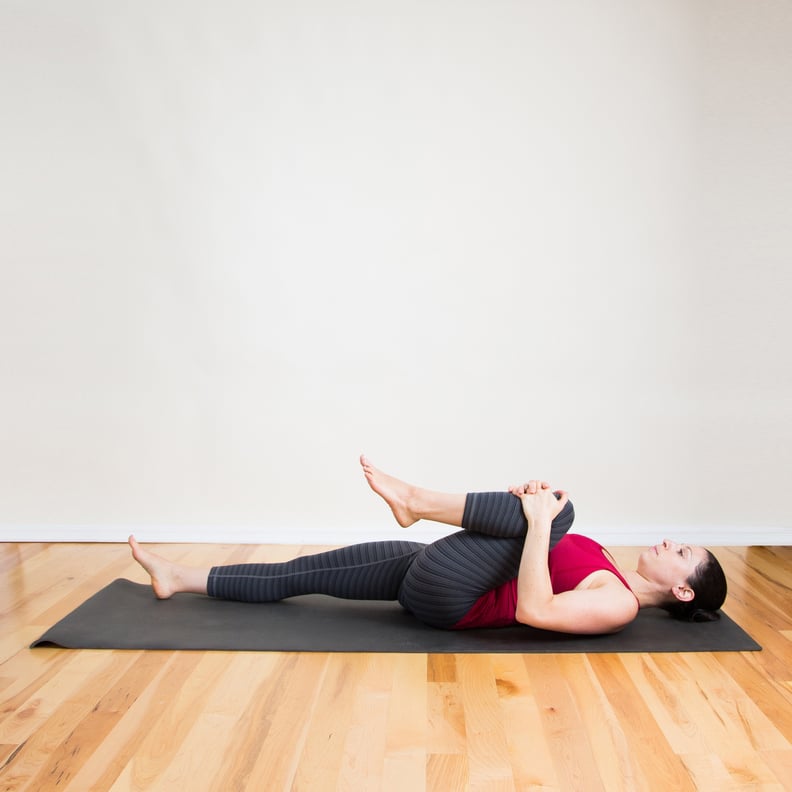 Knee-to-Chest Back Stretch
Lie on your back with your legs extended.
Gently bend your left knee into your chest. Clasp your hands in front of your shin and gently pull down to increase the stretch. Release any tension in your shoulders and neck.
Keep your right leg relaxed in a comfortable position.
Hold for 30 seconds and then repeat with the right knee bent for another 30.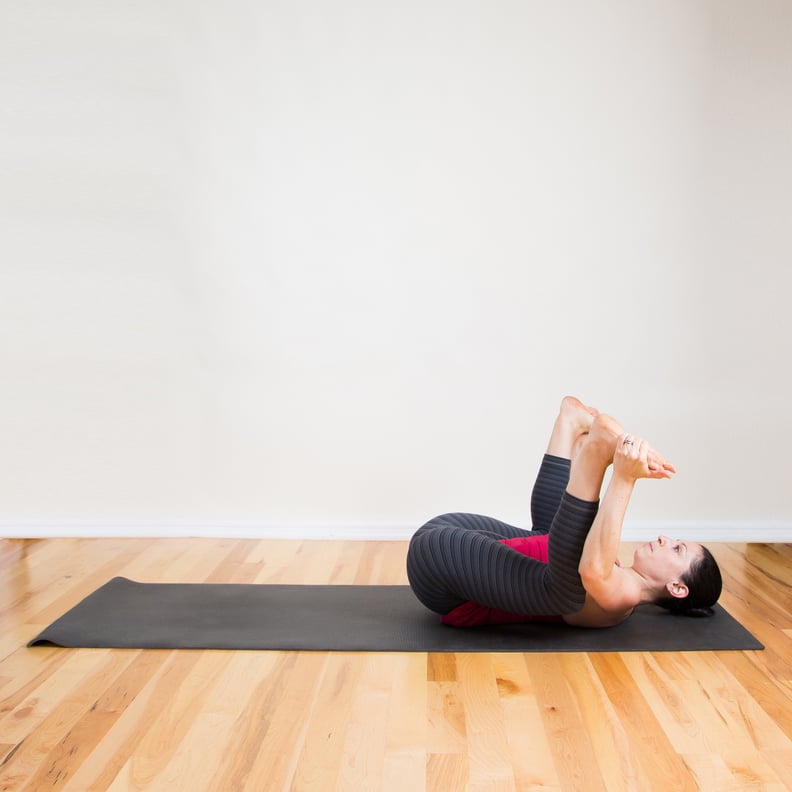 Happy Baby
From Knee-to-Chest Back Stretch, bend both knees and hold onto the outside edges of your feet.
Gently use your arm muscles to pull your knees toward the floor beside your chest. Relax your shoulders and your head, staying here for 30 seconds.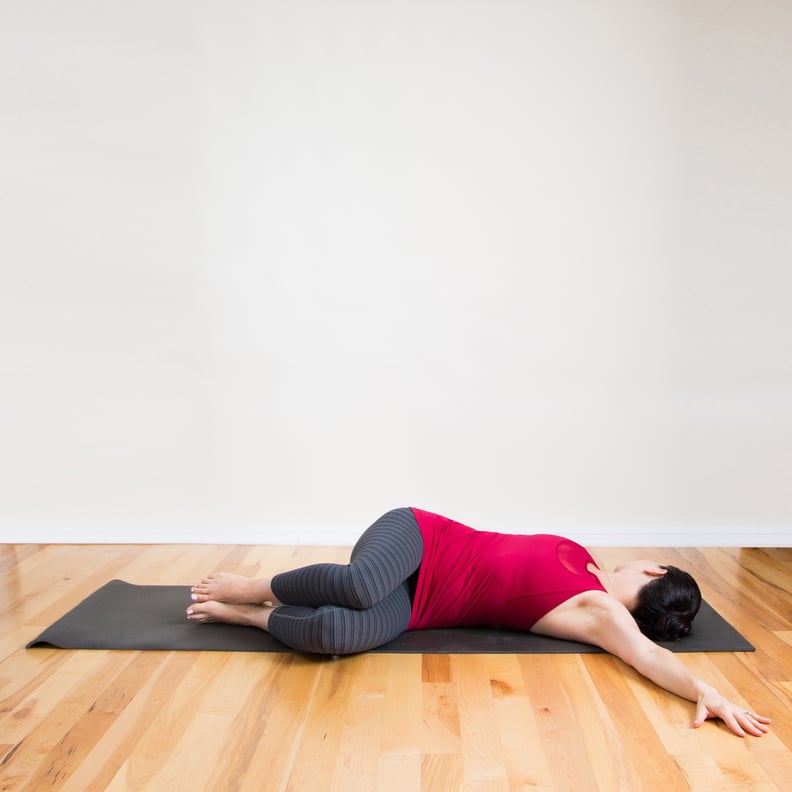 Spinal Twist
From Happy Baby, bend both knees into the chest and then cross them over to the left side of your body. You can even let your knees hang slightly over the edge of the bed for a deeper stretch.
Extend your arms in T position and gaze to the right.
Stay like this for 30 seconds or more, feeling your spine lengthen and twist. You may even hear some cracks.
Use your abs to lift your knees back to center, then repeat on the other side for another 30 seconds.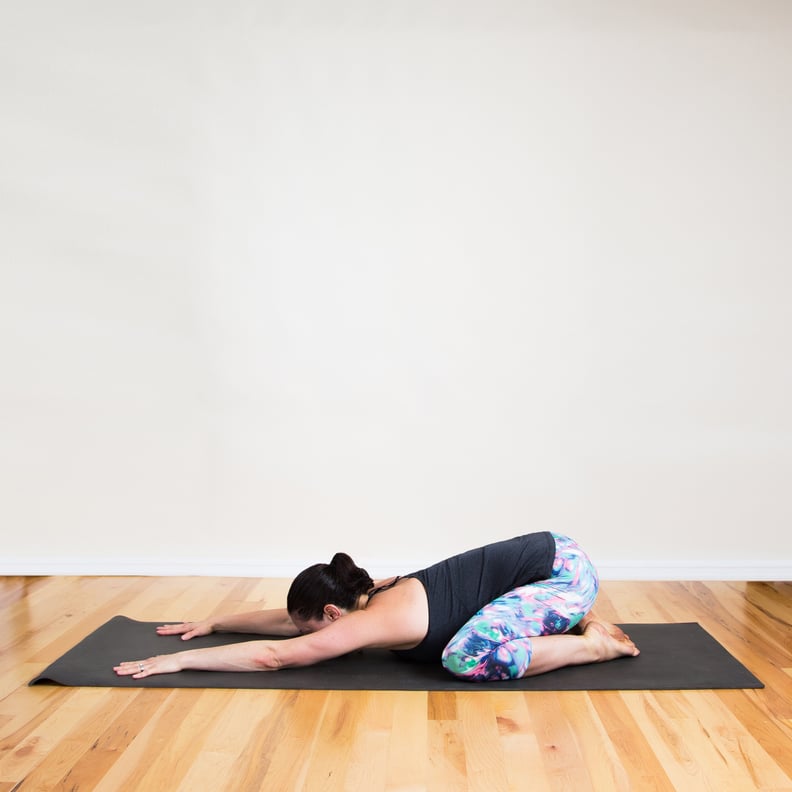 Wide Child's Pose
Come onto the hands and knees and sit back between your heels, with your knees spread wide.
Hold for 30 seconds.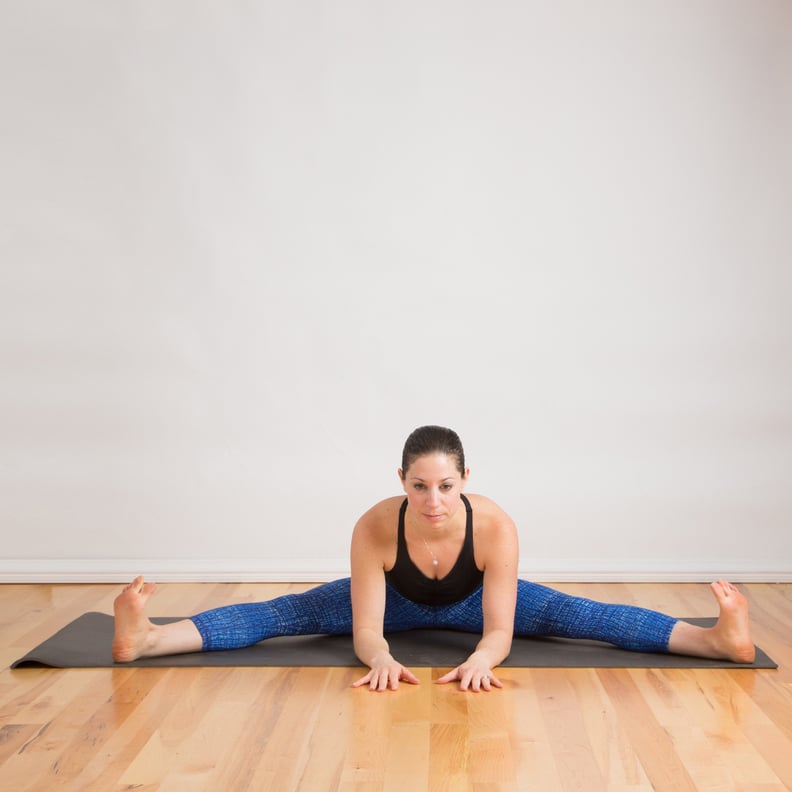 Seated Straddle
Sit on the floor with about three or four feet between your heels. Inhale to lengthen your spine, and on an exhale, slowly fold forward as far as you can with a flat back, making sure your toes and knees are pointing straight up.
Keep your spine long and avoid hunching. Rest your hands on your feet, your legs, or the floor in front of you. As you feel your body opening up, work on lowering your chest toward the ground.
Hold for 30 seconds, and then sit up.