Lunch Containers You Must Buy If You're Practicing Portion Control
As POPSUGAR editors, we independently select and write about stuff we love and think you'll like too. If you buy a product we have recommended, we may receive affiliate commission, which in turn supports our work.
Packing your lunch is one way to keep tabs on calories, but if you pack an enormous container of leftover lasagna, there's no way you'll be able to reach your weight-loss goals. Portion control is key, and these multicompartment containers make it easy to pack small amounts of a variety of healthy foods. They're all so adorable, you'll actually have fun packing your healthy lunch.
Goodbyn Hero
This Goodbyn Hero lunch container ($13) features three separate compartments in one and comes with two sealable smaller containers that fit inside. The larger compartment is great for a big salad or a healthy sandwich, or put the smaller containers in that larger one (as shown in the photo) and pack a few smaller things instead. You'll love the versatility of this container.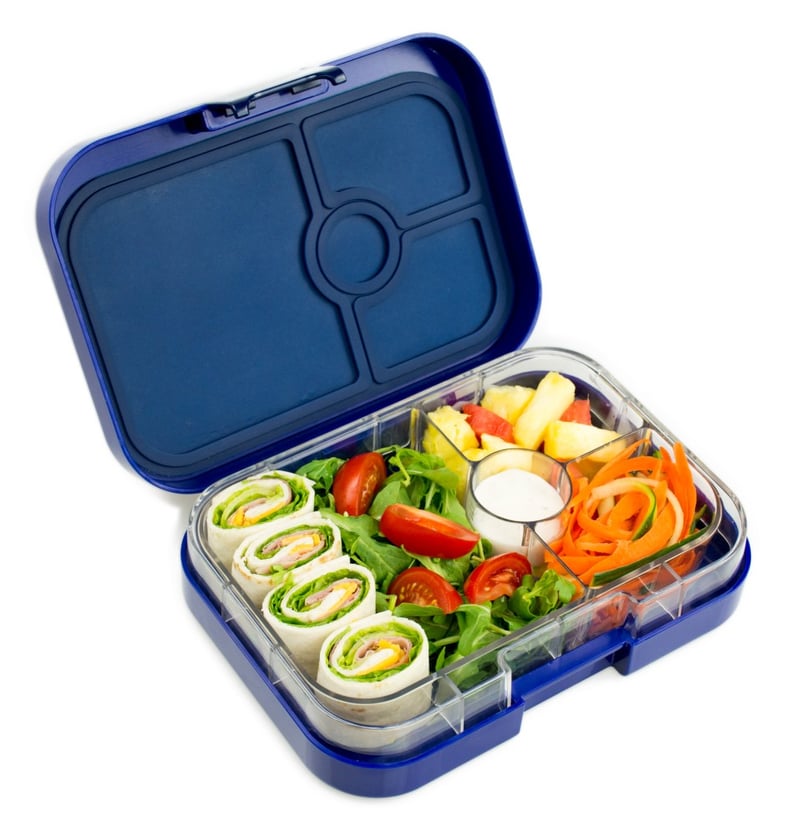 Yumbox
Lightweight and leakproof, the Yumbox ($28) allows you to pack yogurt, sliced strawberries, and salad without them getting all mixed up. There are three compartments with a smaller one for dips or a little treat. It's completely BPA free, is dishwasher safe, and can also be microwaved. If you want more variety, they also make a six-compartment lunch box.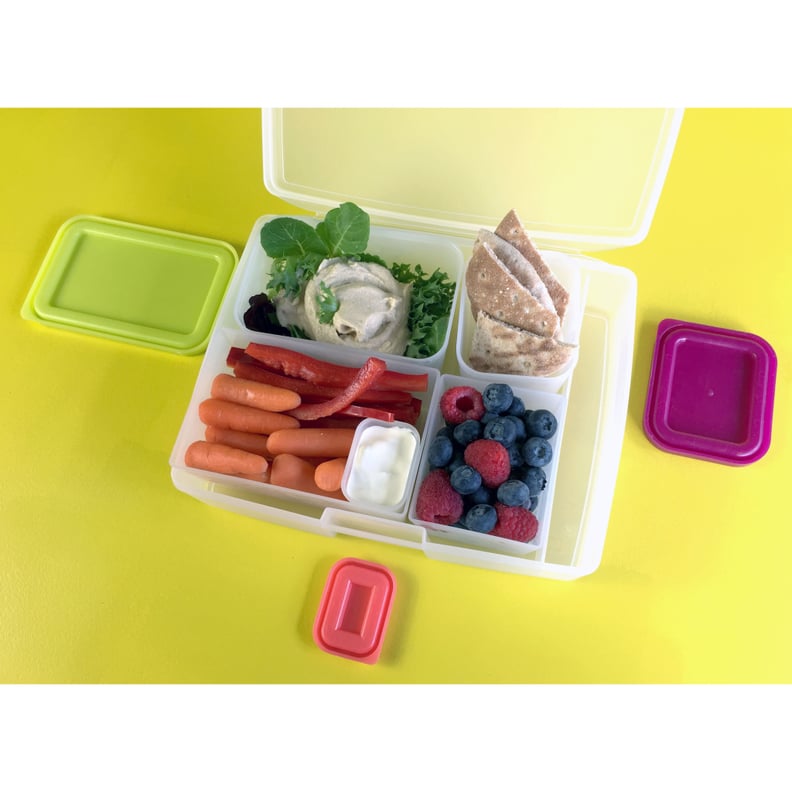 Bento Box
These lightweight containers are made without PVC, phthalates, BPA, or lead. Bento Boxes are dishwasher safe and come in tons of bright colors. Choose either the Laptop Lunch Set ($20) or go for a kit that includes the carry case ($40). The lids seal completely, so go ahead and pack liquids like stews.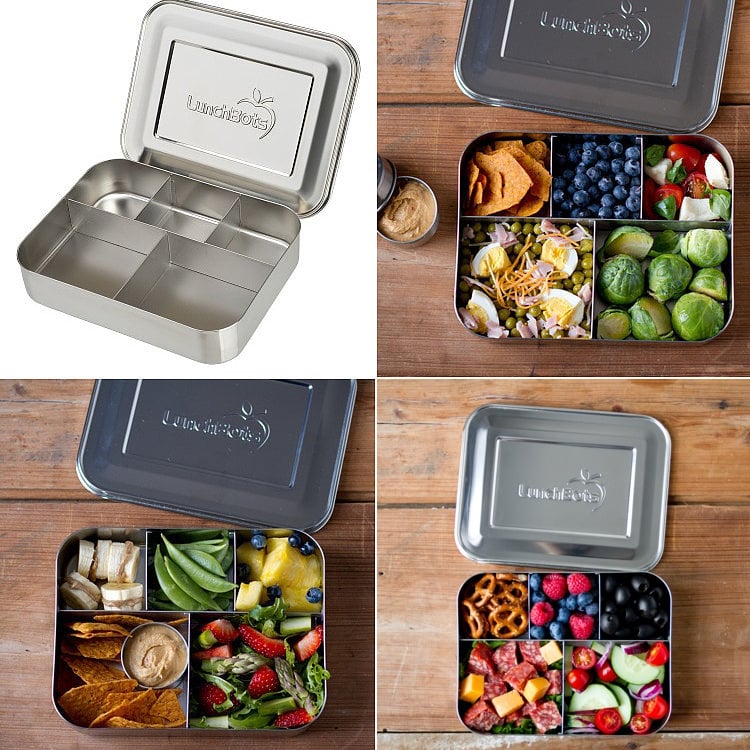 LunchBots Bento Cinco
This five-compartment LunchBots ($40) is made of 18/8 stainless steel, making it completely BPA free and dishwasher safe. Just note that this container is not leakproof or insulated.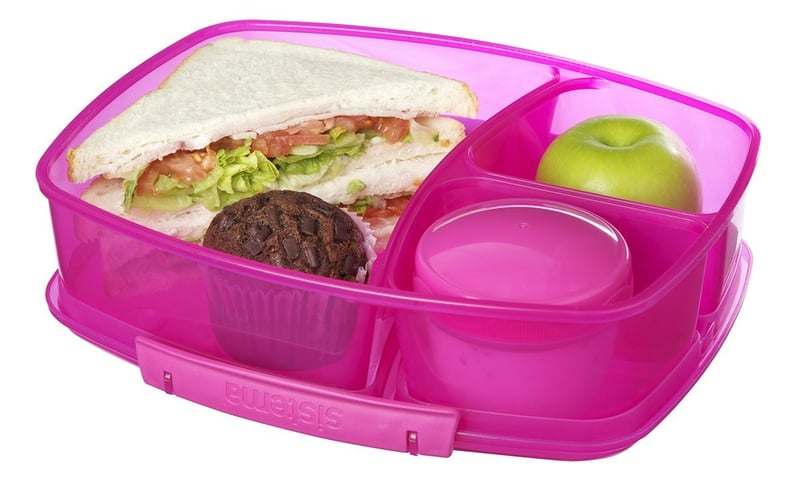 Sistema Triple Split Lunch Box
This simple three-compartment container ($23) comes with a screw-top smaller container that fits inside, in case you want to pack yogurt, dips, or dressing. Silicone muffin cups also fit nicely inside if you want to add even more items.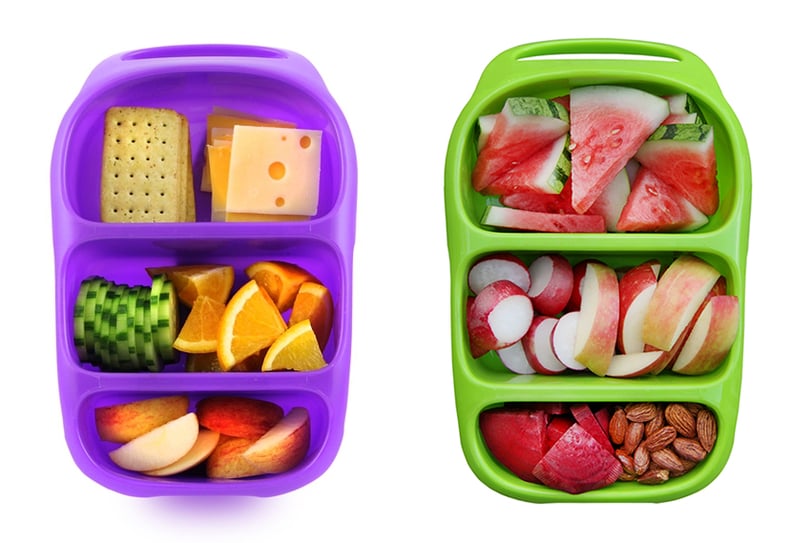 Goodbyn Bynto
Offering three compartments and a handy handle for carrying, the Goodbyn Bynto ($9), keeps your food separate and leakproof — yes even yogurt! The top two larger compartments hold about two cups each, and the smaller one holds one cup.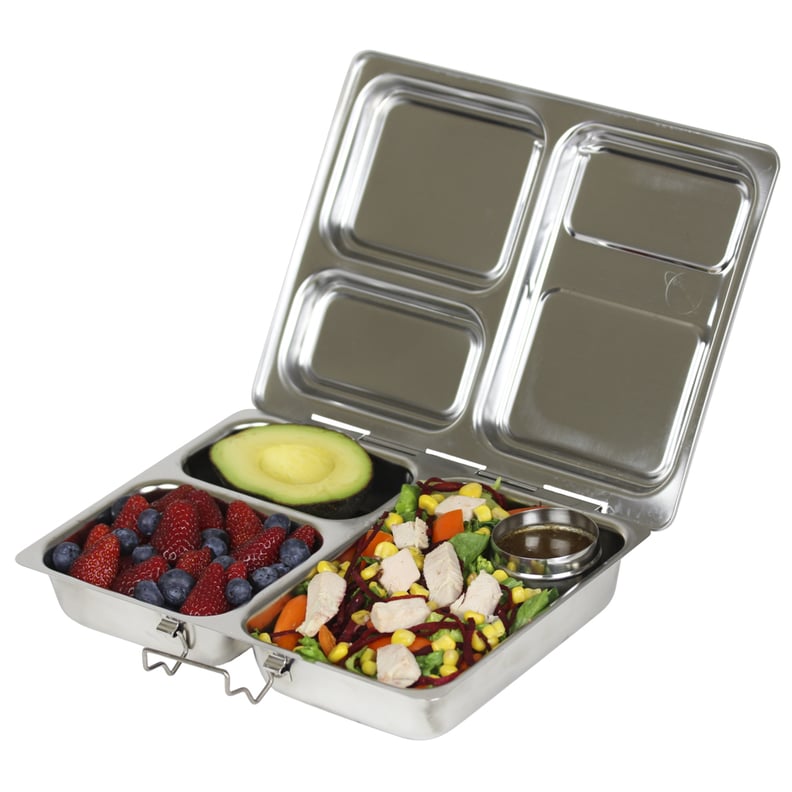 PlanetBox Launch
This stainless steel three-compartment PlanetBox ($60) has an attached lid (so you never have to search for it). The larger section is perfect for a big salad and it comes with a small metal container for dressing or dips. The bottom left compartment is great for fresh fruit, and the top left can be used for salad toppings or a crunchy snack like crackers. You can also purchase a carry bag ($25) and a glass dish ($11) that fits in the larger compartment if you want to pack leftovers that need to be warmed up.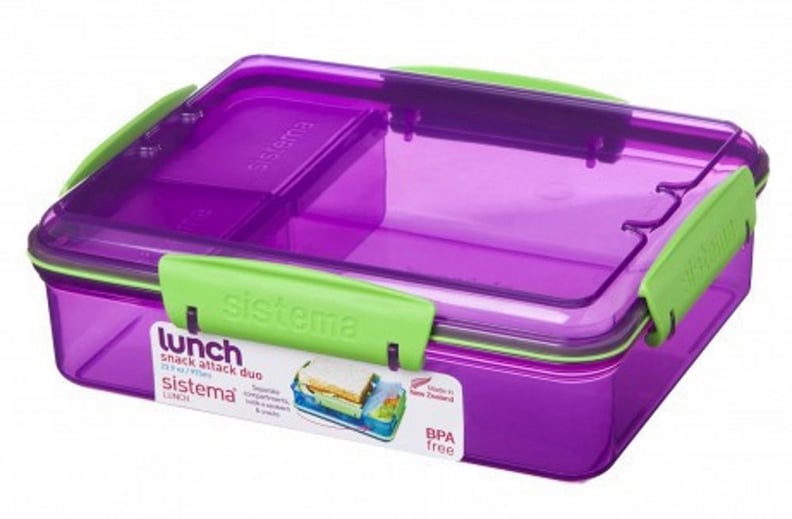 Sistema Snack Attack Duo
This three-compartment container ($18) has two smaller compartments inside with lids, perfect for wet items like chopped fruit or veggies, but not liquids. The larger section is big enough for a sandwich or salad.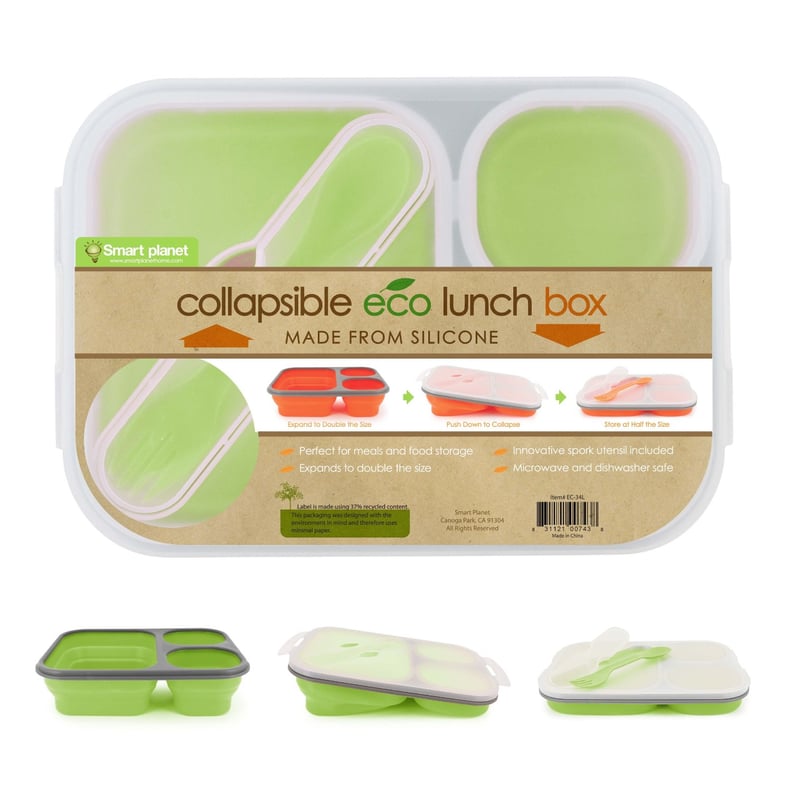 Smart Planet Eco Silicone Collapsible Lunch Box
If you're short on space, this lunch container collapses ($12) to one-third of its expanded size. Made of BPA-free silicone, it's microwave and dishwasher safe, and the lid snaps to eliminate spillage.