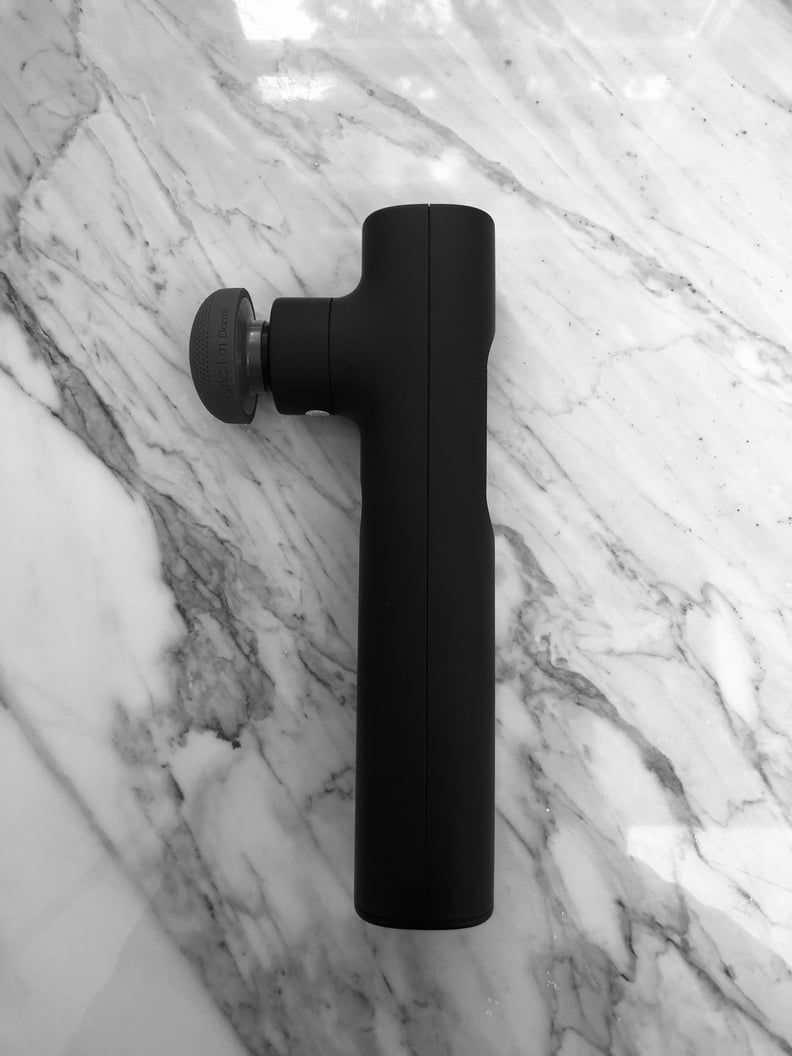 POPSUGAR Photography | India Yaffe
POPSUGAR Photography | India Yaffe
As POPSUGAR editors, we independently select and write about stuff we love and think you'll like too. If you buy a product we have recommended, we may receive affiliate commission, which in turn supports our work.
I work out a lot, and especially in the past year, I've been looking more seriously for ways to recover. I started foam rolling, I spend a lot more time stretching, and my warmup and cooldown have become a nonnegotiable. Even still, my shoulders always feel tense, and I was looking for something to help me with my muscles. I was introduced to the Lyric massager, and it's very aesthetically pleasing, but honestly, I was blown away by how functional and high-tech it is.
One would think that this device is like any other massage gun, but it is so much more than that. First of all, it's super lightweight and fits perfectly in your hand. It also has an extender attachment, so if you need to access a tougher-to-reach spot like your back or the backs of your legs, you're covered. The device connects to WiFi, and it's really easy to get it set up; it took me about two minutes. The best part, though, is the guides. There's a little touch screen on the device, and you can choose what kind of experience you'd like: pain relief, calm, or energy. Then, if you choose guided versus manual, the device will give you different pressure points on your body, with a timed vibration for each body part.
Lyric is a self-care companion that should be viewed as a little treat to help your body function and feel its very best.
I love everything about this device, but I'm not alone. If you're someone who thought this was only for athletes or injured people, let Jena Gatses, PT, DPT, LMT, convince you otherwise. "All other vibration devices use a monotone frequency with different intensities of that one frequency," she said. "Lyric uses a range of frequencies proven to improve mood, calm the body down, or ramp the body up to create focus or start the day feeling alert and refreshed. Meaning, this tool is for everyone." Plus, you can use it every single day. "Lyric is a self-care companion that should be viewed as a little treat to help your body function and feel its very best," Dr. Gatses added. It also makes for an incredible gift, but you'll probably want to keep it for yourself.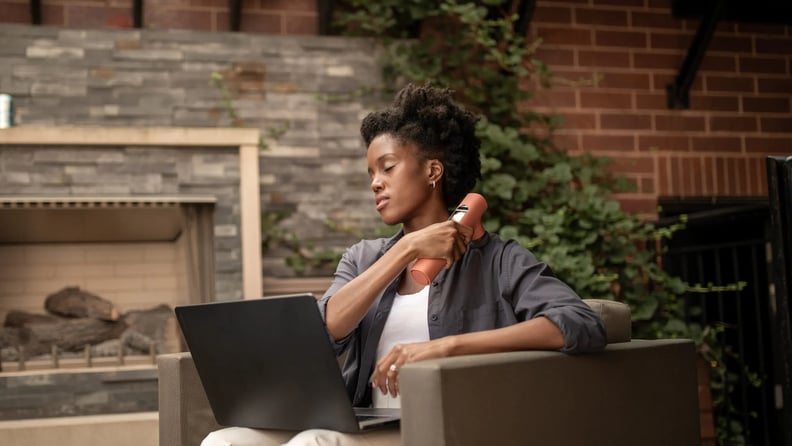 A High-Tech Self-Care Device: Lyric Massager
The Lyric massager ($200) is an amazing self-care tool. You can use it to work out sore muscles, get a boost of energy, or calm down before bed.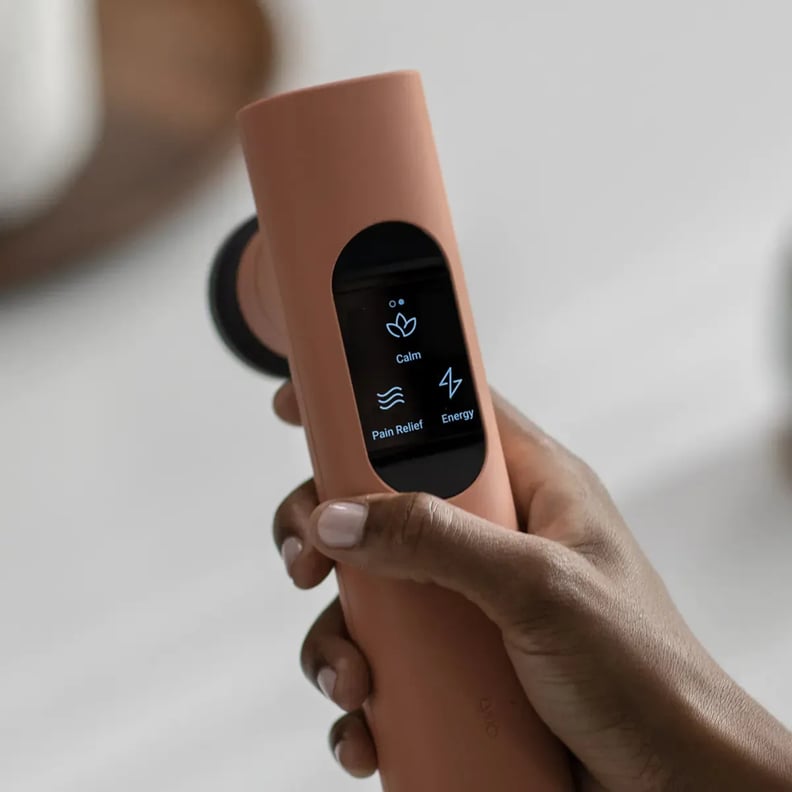 Lyric Massager
If you want guided experiences, the Lyric has that ready for you. I used the energy setting this morning, and it pinpointed my collarbone, my inner hands, my shins, and the bottoms of my feet. I would have never thought to focus on those areas, and I really do feel more energized.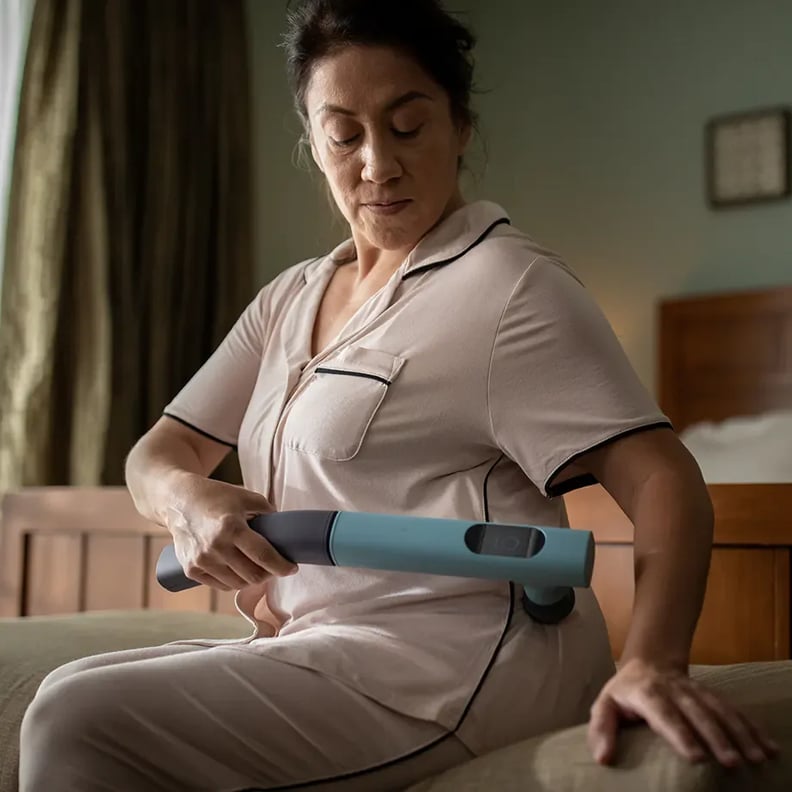 Lyric Massager
The device also has an extender for hard-to-reach places. It's brilliant.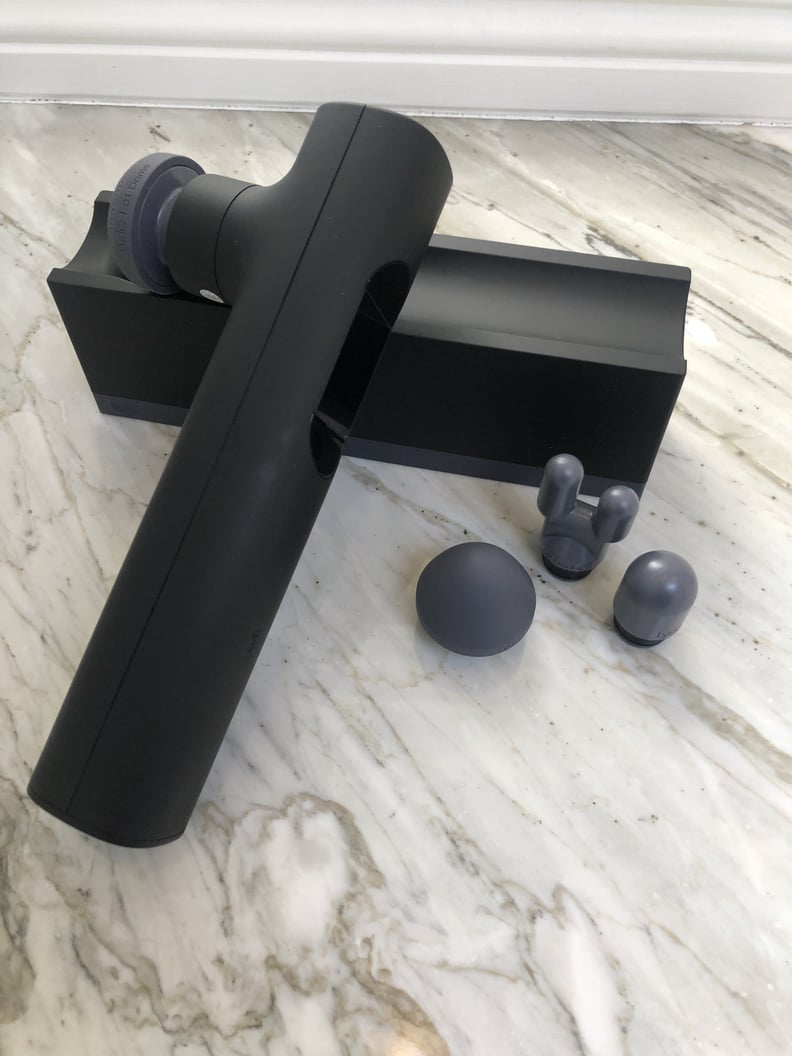 Lyric Massager
This is everything that comes with the Lyric massager ($200). This is the actual device, the charger, and the three additional heads that are meant for all different kinds of pressure.