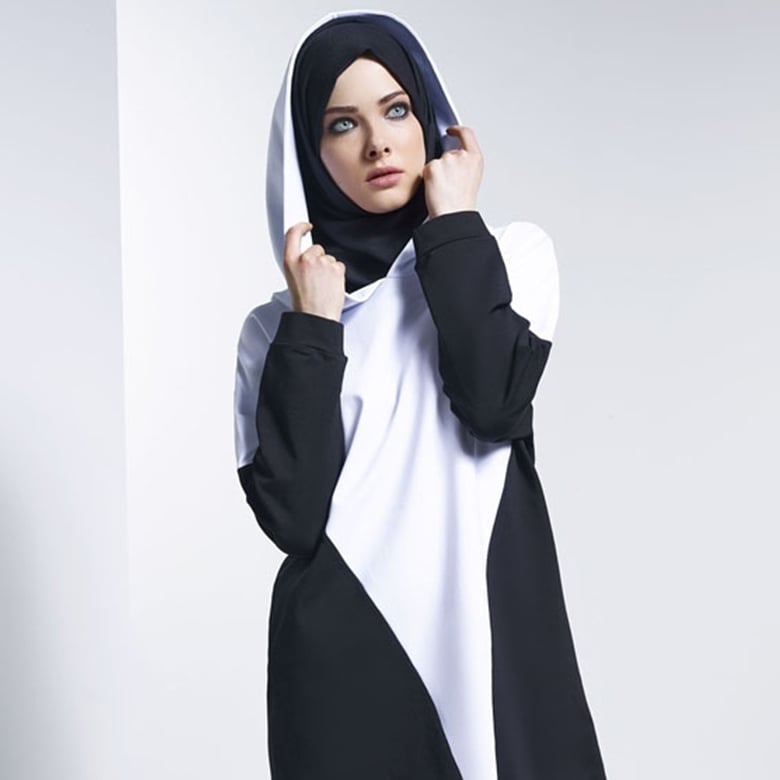 As POPSUGAR editors, we independently select and write about stuff we love and think you'll like too. If you buy a product we have recommended, we may receive affiliate commission, which in turn supports our work.
If you go to any activewear store, you'll notice a lot of the same stuff — skintight leggings, strappy sports bras (and bralettes), racerback tanks, and compression shorts. For some women, this is awesome: more ways to show off the body you've been working on!
But the truth of the matter is, not everyone wants to bare it all. Whether it's for religious or moral reasons, or you're just not comfortable in something so tight and revealing, it seems as though there are very few modest options in today's modern activewear lineup (some more hope, however, might be coming soon!).
To get some more perspective on this, I interviewed my fashionista friend Sabha, who happens to be Muslim, wears a hijab, and adheres to one of the most modest standards of dress. I typically see Sabha in a fabulous scarf (sparkles are common), ultrastylish boots, and, on special occasions, beautiful floor-length gowns with glittering long-sleeved tops underneath a strapless neckline. But I was dying to know — what does she wear to work out?
In addition to crafting sporty outfits with her own unique sense of style, she looks to Olympian and fellow hijabi, Ibtihaj Muhammad. Layering is key, and loose, lightweight silhouettes are a go-to.
She also reminded us that every woman who wears the hijab has her own guidelines for what she is comfortable with. "It's important not to judge or place standards onto any woman, because it can be a daily struggle for a lot of us, especially when you live somewhere that's never seen hijab before, or in a neighborhood that has preconceived notions of Muslims or Muslim women."
So if you've been struggling to find fashionable, modest athleisure or activewear, we've got some amazing suggestions for you, straight from a "hijabista."
Tops
"The goal is to wear something not skintight; extra points for shirts that are long enough in the back to cover your butt."
The longer panel on the back of this tank gives coverage. You can layer it with a short, lightweight jacket.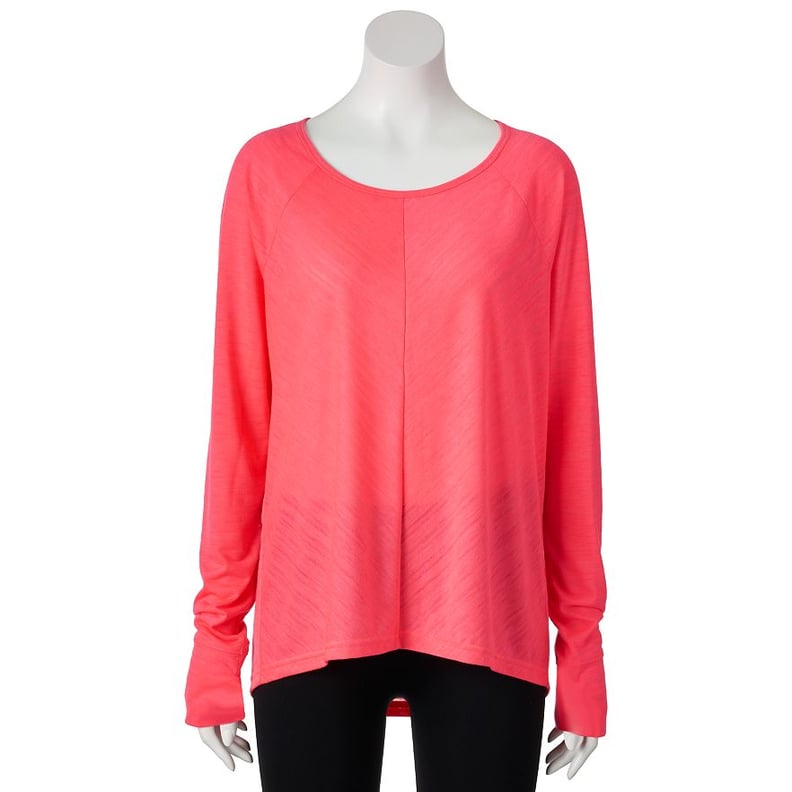 "Since hijab is a full-body covering (other than the face, hands, and feet) and layering is uncomfortable because it adds heat, a long-sleeved shirt is sometimes the best option."
Tek Gear High-Low Burnout Workout Tee ($7, originally $34)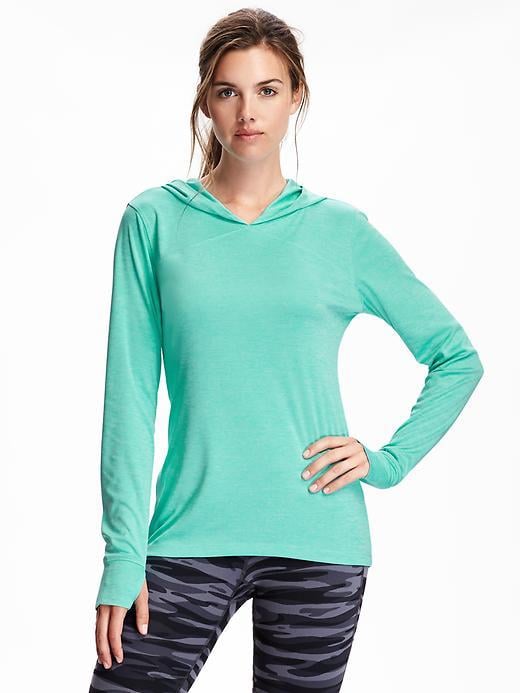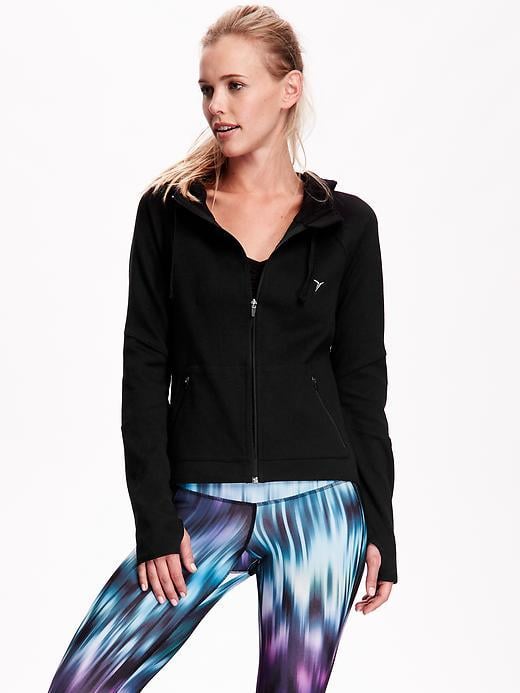 Jackets
"This jacket has a high-low hem. They don't show the back in the picture for some reason, but it's there (I've seen it, I'm getting it)."
You'll have more jacket flexibility if your pants are loose. "They wouldn't have to be long in the back, since the pants are loose. The whole point of hijab is modesty, so as long as the clothing is loose and covers the shape of the body, you're good."
Old Navy Go-Warm Tech-Fleece Hoodie ($19, originally $43)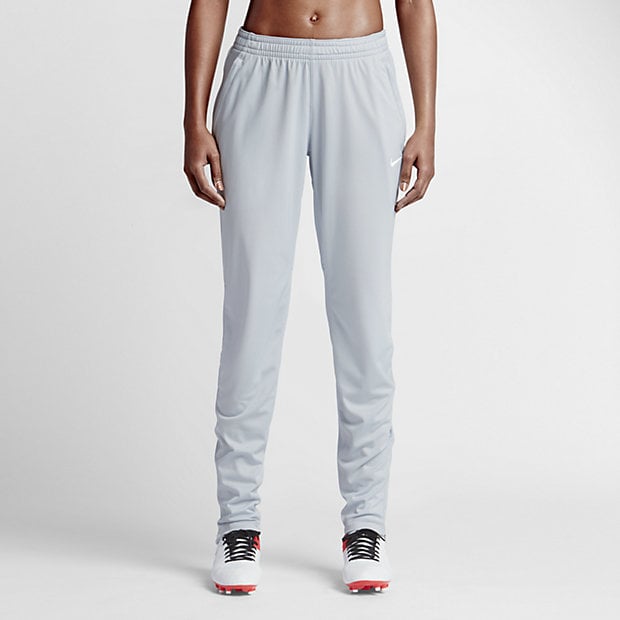 Pants
Joggers are the ideal pant for an active hijabi. "Loose, but comfortable," said Sabha. "Joggers work best because they're a loose fit at the top, and they're fitted at the bottom, so there's no worry the pants will rise and show your calves when you're doing leg lifts."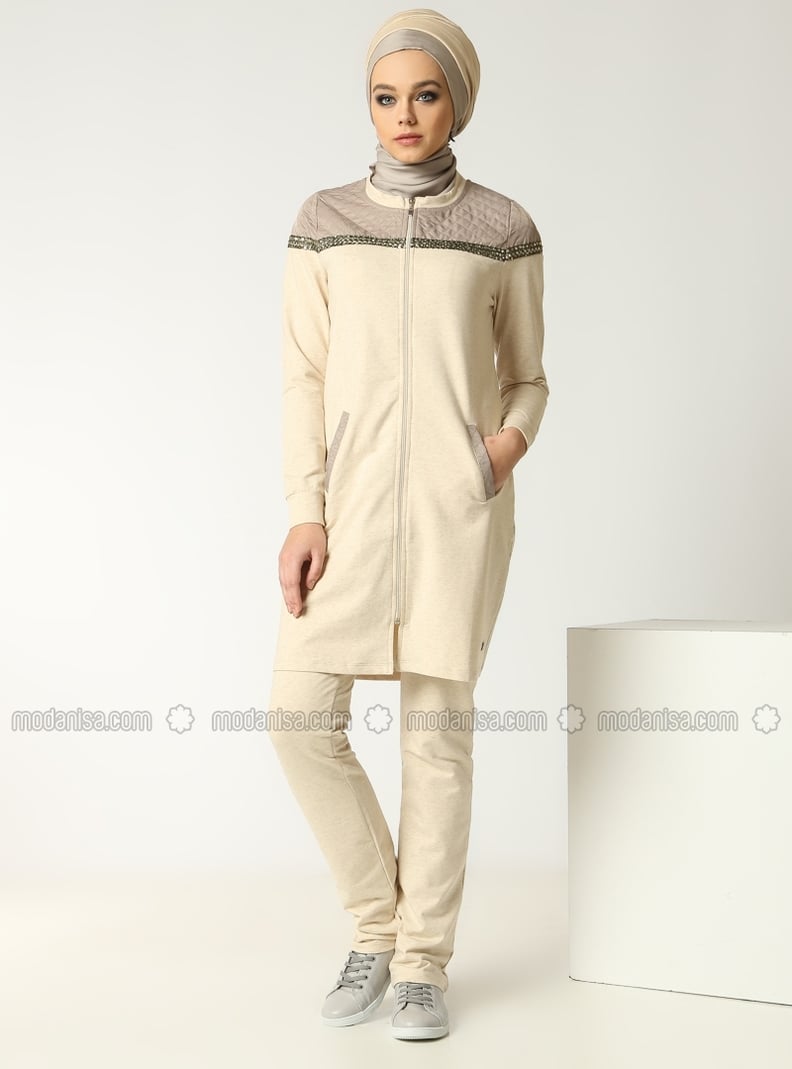 Tracksuits
There are athleisure options, too! "Depending on the sport and type of workout, some of these might be too cute to wear, but it's nice to have an outfit already put together for you."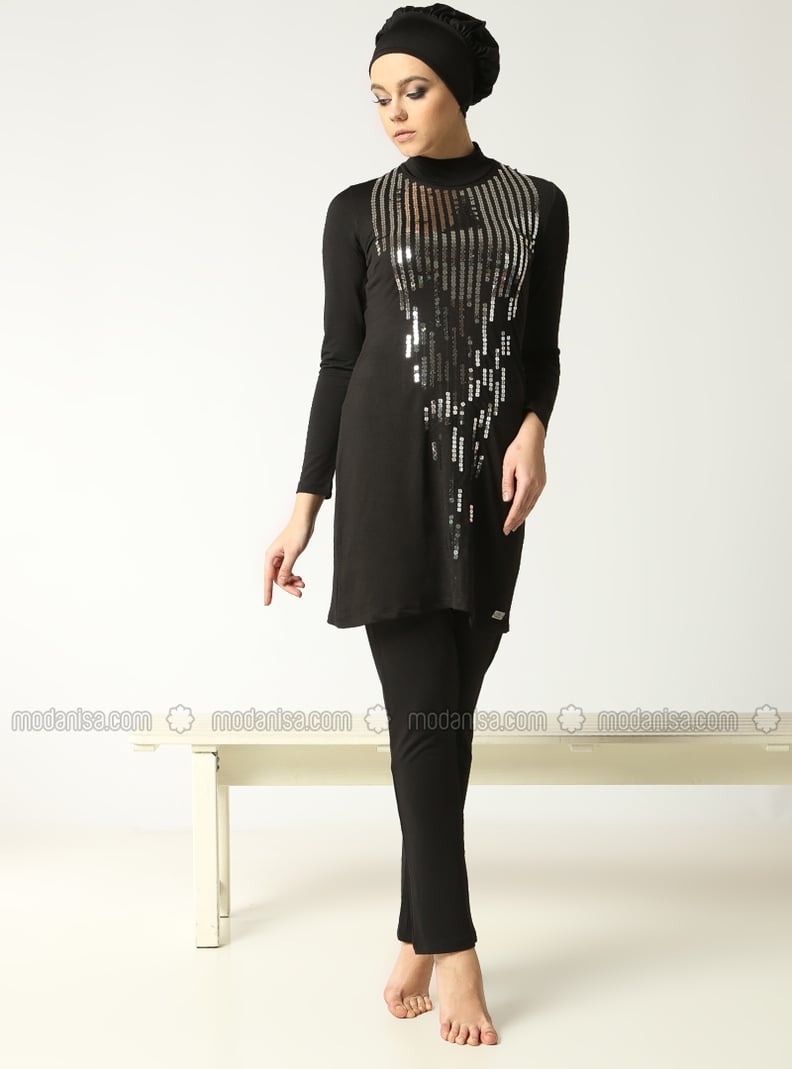 Swimwear
"Swimwear and modesty are two words you never hear together. But there are more and more brands and websites that create swimwear for women who wear hijab because there's a huge demand for it. It's one of the most frequent questions I get as a hijabi — 'So what do you wear when you go swimming?'"
Modanisa Sequin Swimsuit ($88)