Larisa Latynina Has Most Olympic Women's Gymnastics Medals
The Most Decorated Olympian in Women's Gymnastics Has Not 10, Not 15 . . . but 18 Medals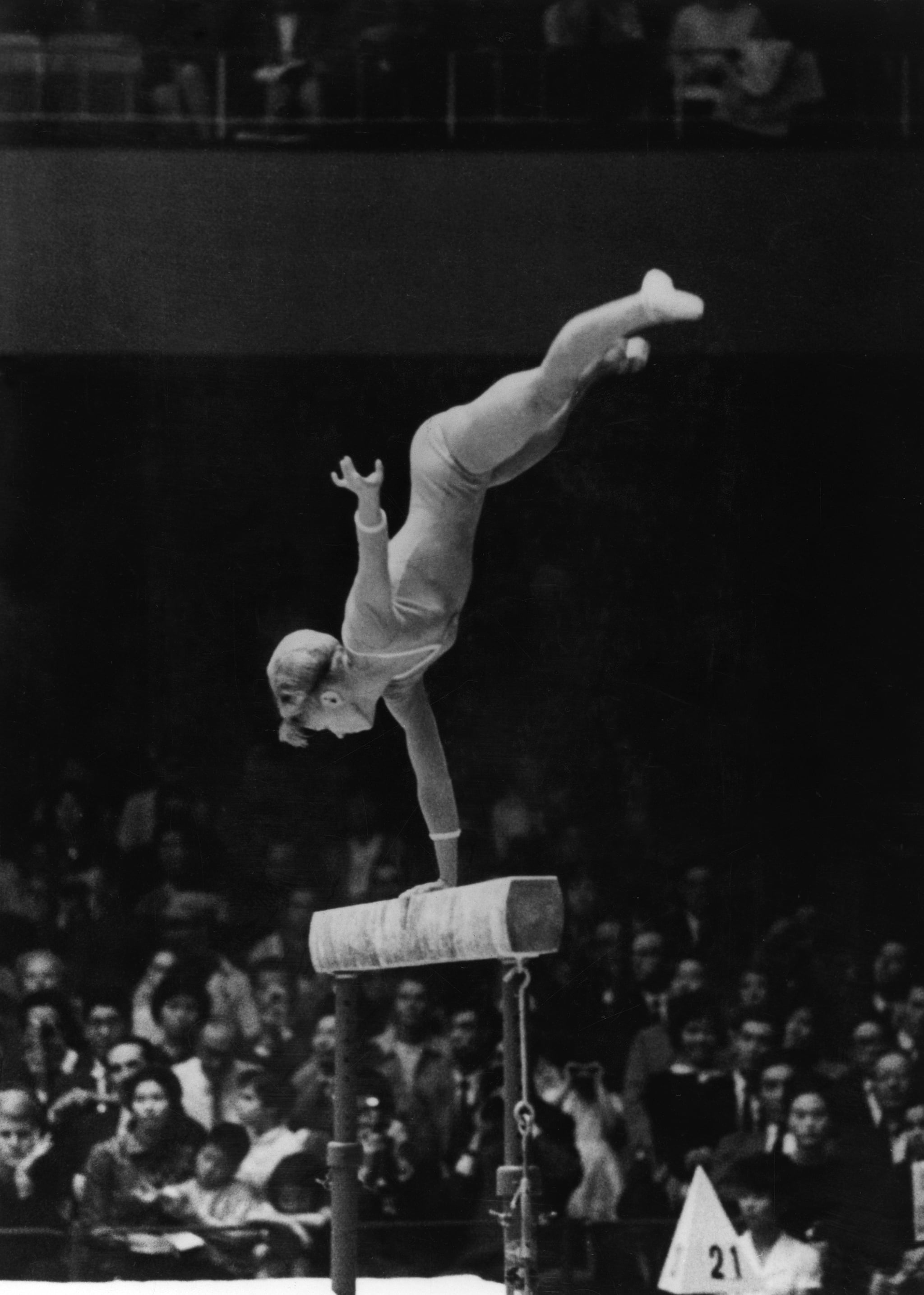 Simone Biles is the most decorated gymnast, woman or man, in World Championship history, and she could easily rack up the greatest number of combined Olympic and world medals in artistic gymnastics — she has a total of 30 right now and needs four more in this summer's Tokyo Games to surpass Vitaly Scherbo from Belarus. However, Larisa Latynina, who formerly represented the Soviet Union at three Olympics between 1956 and 1964, remains the most decorated Olympian in women's gymnastics with 18 medals, nine of which are gold.
Latynina, who has a background in ballet, received team gold medals at the 1956 Melbourne, 1960 Rome, and 1964 Tokyo Games. Other highlights include two Olympic all-around titles and three consecutive Olympic gold medals on floor. She's currently 86, and when she competed in Tokyo at her last Olympics, she was 30; though the difficulty level of the four-event sport drastically increased with time, competing at that age even back then is an impressive feat given the physical demand of artistic gymnastics.
Latynina was the only athlete of any sport to have a record 18 Olympic medals to her name until Michael Phelps surpassed that at the 2012 London Games. Latynina still holds the most gold medals, and medals, period, by any woman athlete in Olympic history (not just in gymnastics).
When talking about women's artistic gymnasts from the United States specifically, Shannon Miller is the most decorated Olympian with seven medals, which she won across two Olympic Games. Biles has five total Olympic medals (four gold and one bronze) that she earned in Rio. She'd have to compete in the Paris Games — which she isn't ruling out just yet — in order to, in theory, come even close to Latynina's record. But, she will go down in history regardless as the first American woman gymnast to win four gold medals at a single Olympics and will surely pass Miller's record if all goes as planned this summer.