Naomi Osaka on Fashion, Music, and Life on and Off the Court
Naomi Osaka on Fashion, Rihanna Being Her Style Inspo, and Learning to Enjoy Tennis Again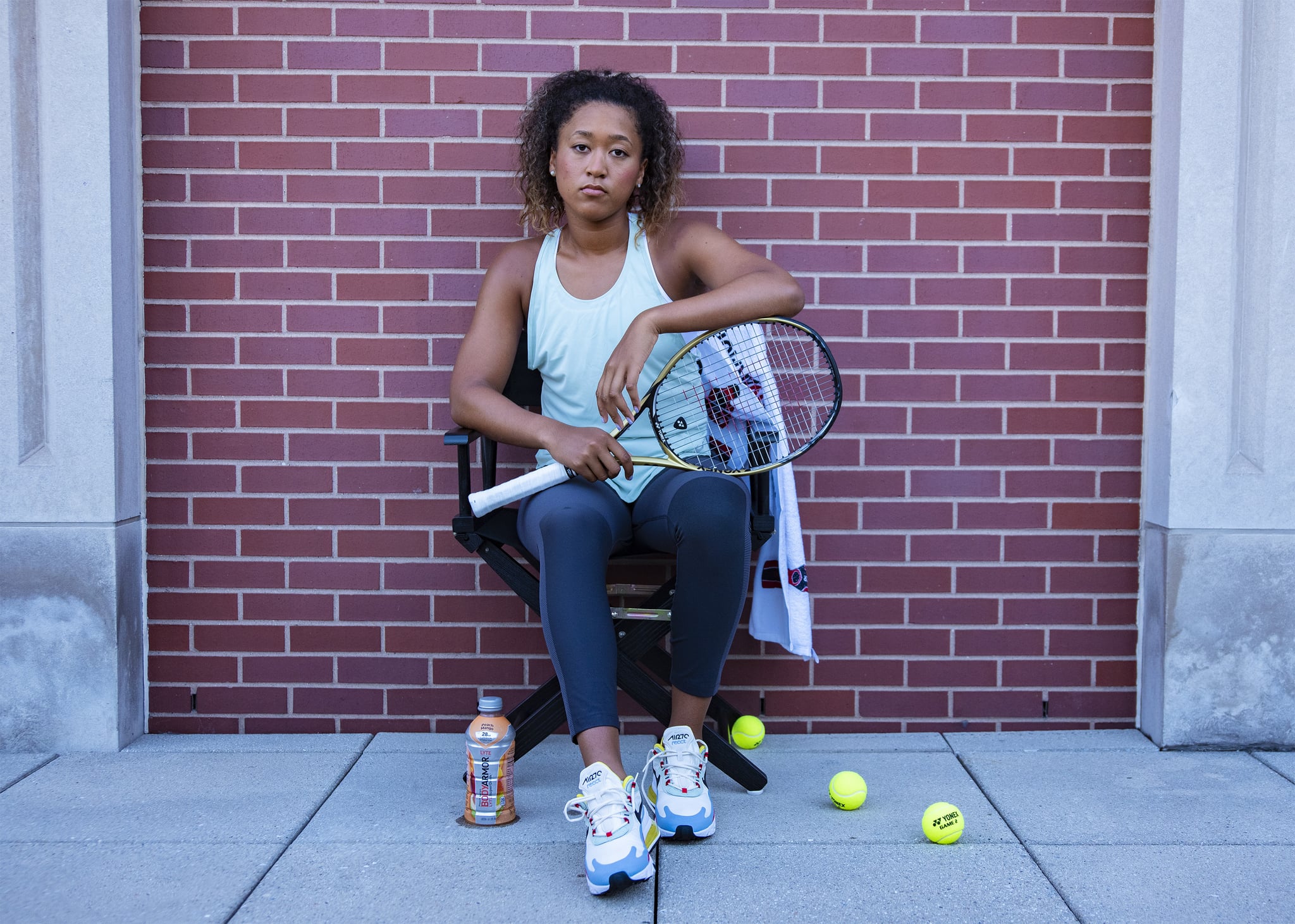 I was waiting in the lobby of a fancy hotel 10 blocks up the street from where I work, when two young boys ran up to me asking for a picture. From my profile, one could make a weak argument that I look like Naomi Osaka — essentially, we both are brown women and have the same unruly, thick curly hair. When I turned to face them, they realized, in fact, that I was not Naomi Osaka, laughed, and ran away. That was both the most important and least important I have ever felt in a matter of 15 seconds.

But, this isn't about me. It's about tennis phenom Naomi Osaka, one of the few women who can say they've beaten Serena Williams in match. Her skill transcends one match that, arguably, changed the trajectory of her career and put her on the world's radar. She became the No. 1 ranked tennis player in the world, continues to perfect her craft, and she's signed major deals with Mastercard, Procter & Gamble, Nike, and most recently, BodyArmor.
If you've ever seen Naomi play, you know her demeanor is calm and her game does all the talking. She's got a dominant serve — a casual 125 miles per hour — and her forehand is powerful. In an exclusive interview with POPSUGAR, Naomi talked about life off the court, her style, and learning to love tennis again.

"I feel like sometimes my style is a bit too crazy for America but a bit too tame for Japan," she said. "Sometimes I dress a little bit 'out there' for people," she added. When it comes to who she's wearing, Naomi said she opts for designers that have "unique pieces and tell an interesting story through their clothes." Her list of favorite designers is lengthy (her words, not mine), including Adeam, Alexander McQueen, Alexander Wang, Alexis, Bape, Caroline Constas, Cult Gaia, Cushnie, Jacquemus, Johanna Ortiz, Jonathan Simkhai, and Zimmerman. And to no surprise, she revealed, "My biggest fashion icon is Rihanna."

When Naomi isn't getting dressed for red carpet events or hanging out with friends, she enjoys running to help her on the court; she mostly does it for fun, she explained. "That's what I love to do." But it isn't always 100-percent love when it comes to sport, and even one of the highest ranked tennis players can stop having fun and fall out of love with the game. To repair her relationship with tennis, Naomi said, "I reminded myself about why I started playing as a kid and the things I love about tennis." She started playing when she was three years old because her dad believed she would become a champion one day, and become a champion she did.