Naomi Osaka Opts Out of Press at 2021 French Open
"No Regard For Athletes' Mental Health": Why Naomi Osaka Won't Do Press at the French Open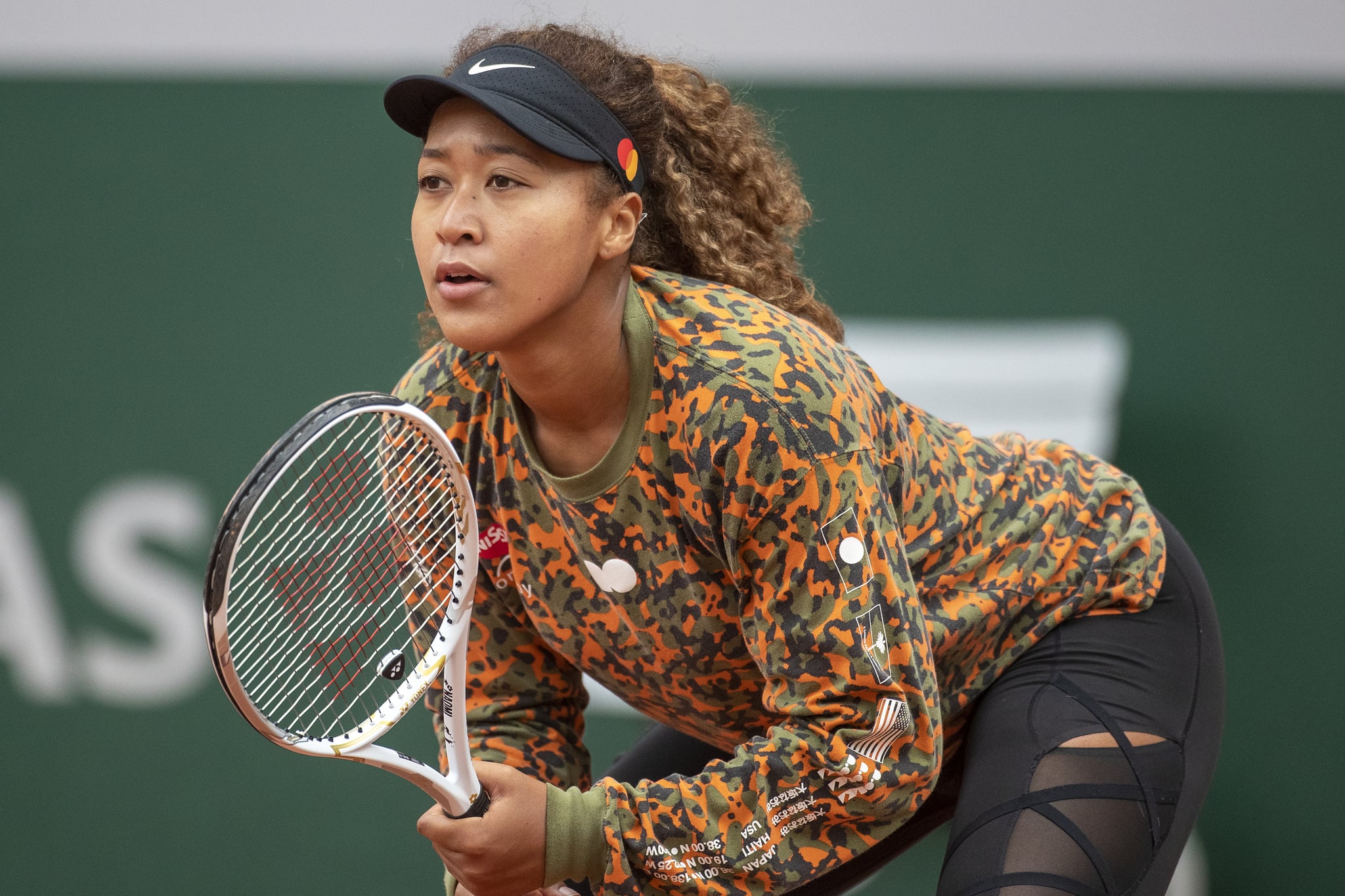 Win or lose, good performance or bad, professional athletes know postgame interviews are part of the deal. Even if they're still processing a wrenching defeat, they're expected to sit at the podium and field questions about what went wrong, why they made this choice or that one, how they'll move forward — the list goes on. The journalists asking those questions are just doing their jobs, but there's no doubt it's a tough scene for the athletes, especially those playing individual sports with no teammates or coaches to serve as buffers.
Today, Naomi Osaka surprised the tennis world by announcing that she would not be doing any press at the upcoming French Open, including the post-match press conferences. The 23-year-old tennis star wrote on Twitter, "I'm just not going to subject myself to people who doubt me," noting that in post-match press conferences, she's often asked the repetitive questions or ones that sow doubt in her mind, which can be detrimental to athletic performance and mental health alike.
Explaining further, Osaka said she's seen too many athletes "breaking down after a loss in the press room," and said the situation is akin to kicking a person while they're down. "I don't understand the reasoning behind it." At that point, it's not about getting a story or trying to understand an athlete's performance; it has to do with the athlete's mental health, which Osaka said people have "no regard for." She said she actually has a friendly relationship with most journalists and that the decision wasn't personal, but focused on preserving her own mental health.
Osaka also called out another questionable industry standard, saying that she would take on a "considerable" fine by opting out of press at Roland Garros. "If organizations think that they can just keep saying, 'do press or you're gonna be fined,' and continue to ignore the mental health of the athletes that are the centerpiece of their cooperation then I just gotta laugh," she said.
In taking a stand for mental health, Osaka is also questioning why athletes should have to do things the way they've always been done, especially when a convention like this can do harm to their mental health. We've come to expect nothing less from Osaka, who's not afraid to use her voice for what she believes in, be that racial justice or mental health. This time around, she'll take a stand by saying nothing at all — and letting her performance on the court do the talking instead. Read Osaka's full message below.
May 26, 2021