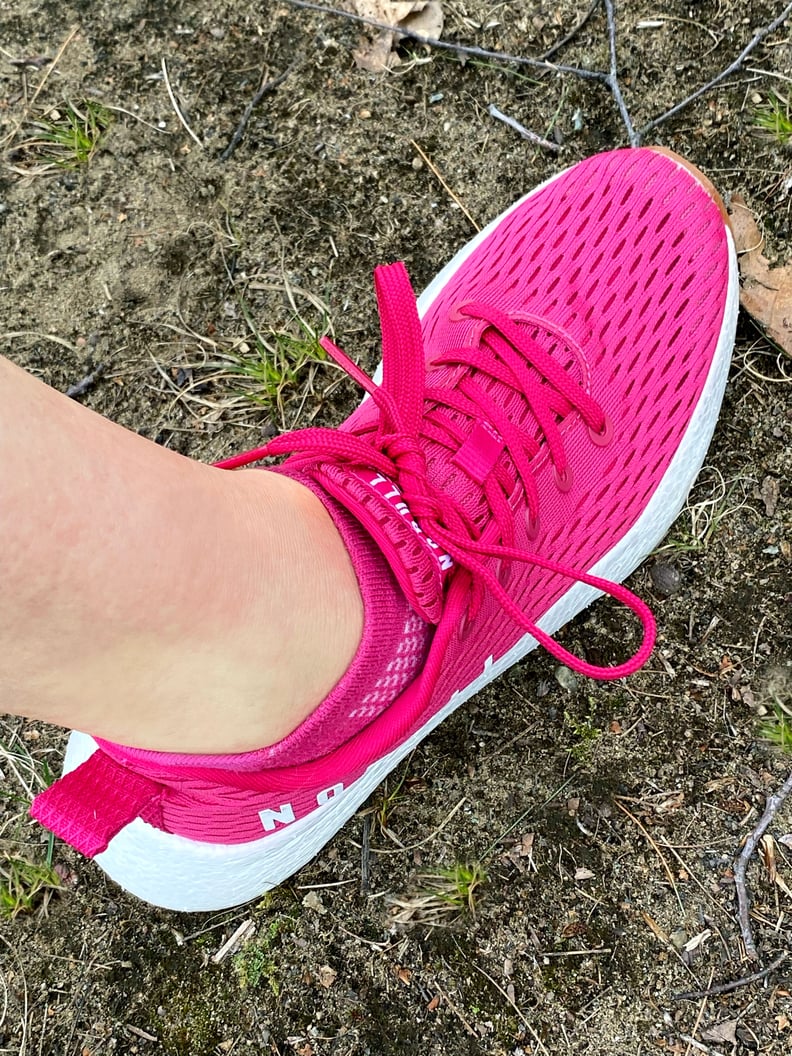 Image Source: POPSUGAR Photography / Jenny Sugar
I've been a fan of Nobull shoes for my CrossFit classes for years. The flat sole is great for weightlifting, box jumps, burpees, and jumping rope. But while they're OK for quick sprints, I don't love them when longer runs are programmed. I would always change into a different pair of running sneakers. That's why I was so psyched to hear about these new Nobull Runner+ running shoes.
The Runner+ is the newest addition to Nobull's line of performance running shoes. The brand has offered other running sneakers before, but the Runner+ is designed for high performance, with greater comfort, responsiveness, and stability. When I took the runners out of the box I was happy to see that Nobull kept its sleek, no-frills design. The thicker foam sole reminded me of Hoka sneakers, and I immediately slipped them on to see how they felt. To say that I was pleased is an understatement. But comfort isn't all that matters. I used these sneakers for two weeks during all of my workouts. I tried them on eight runs of varying distance, five HIIT workouts, and half a dozen long walks to figure out where they stand on the performance scale. Read on for my honest review to see whether the new Nobull running shoes are worth the investment.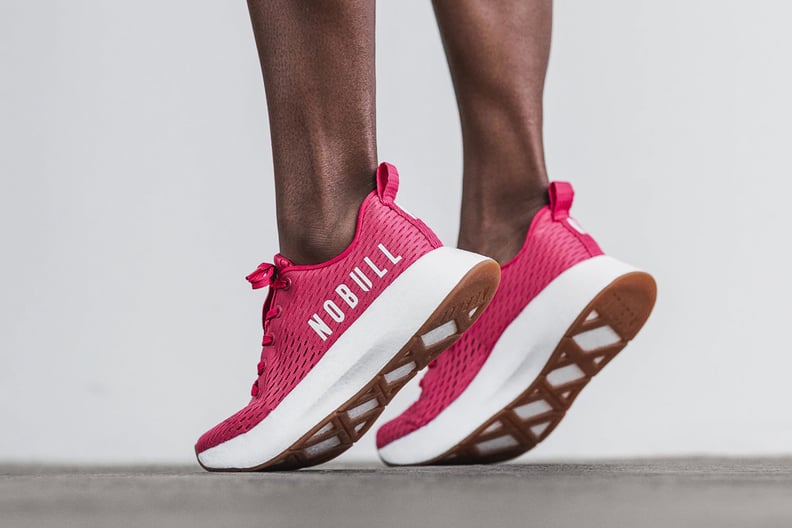 Image Source: Nobull
Are Nobull Runner+ Shoes Good For Running?
These sneakers are so unbelievably light! It felt like I was hardly wearing anything — one sneaker weighs just 7.8 ounces. The running sneaker I usually wear weighs nine ounces, which may not seem like much of a difference, but it absolutely translates on longer runs.
I tested this sneaker out on super-short sprints during a workout, on a short three-mile run, and then on a longer eight-mile run. On every type of run, the seamless, mesh fabric remained both breathable and flexible — yet supportive. The sole is made from lightweight Pebax foam, which is supposed to provide rebound when running. I definitely felt that. I had no discomfort, no blisters, and no numb feet (which I often experience when shoes are too narrow) on any of my runs. And I appreciated the slight roominess in the toe box that allowed a little wiggle room.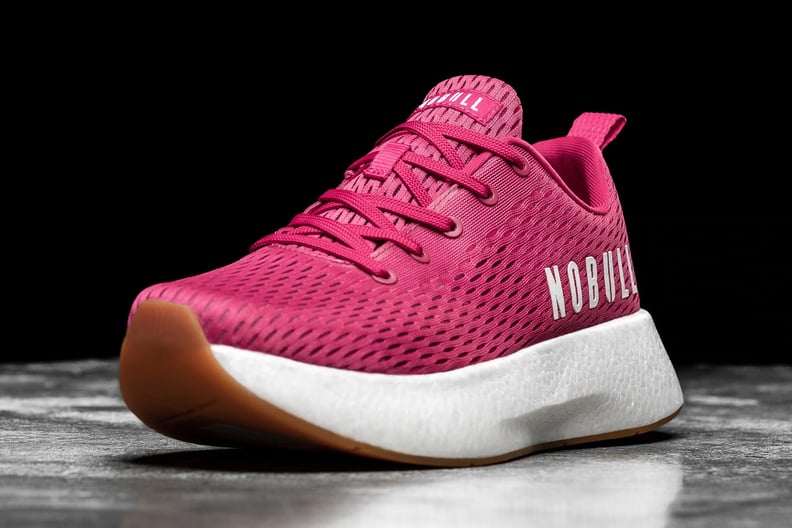 Image Source: Nobull
How Do Nobull Runner+ Shoes Compare to Other Running Sneakers?
I'm used to running in Brooks, New Balance, Hoka, and Mizuno running sneakers. When comparing the Nobull Runner+ to those brands, it performed just as well. The Nobull running shoes may not be as bouncy as other brands, but they were springy and cushiony enough for me. The sneakers are light but offer the stability and support I need. In the past, trying out new running sneakers resulted in knee or foot pain and fatigued legs. I wasn't thinking about my feet or legs at all while running in these.

Are Nobull Runner+ Shoes Good For Other Workouts?
I tried these sneakers for walks on a treadmill, on pavement, and on dirt trails. I also used them for my HIIT workouts, and they performed equally well when doing burpees, box jumps, and lunges, and when jumping rope. They also felt stable when standing still for strength-training exercises and when using my rower. Whatever I did, my feet felt comfortable and supported. The only thing I wouldn't wear these for is trail running or hiking, since the sole is more flat than rugged, so it's less grippy on rocky terrain.
How Much Do Nobull Runner+ Shoes Cost?
These sneaks cost $179. If you're not a fan of the bright magenta color, they also come in black and in white.