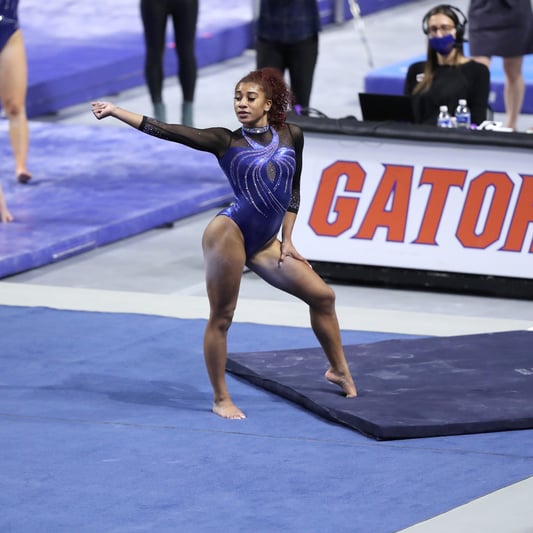 Florida Gators junior Nya Reed came into her team's gymnastics competition against the University of Georgia on Jan. 15 with a clear message. She and four other athletes knelt for the national anthem, and she personally chose to stamp "#EQUALITY" on the back of her leg. The team, according to the University of Florida, will take part in social justice demonstrations throughout the season.
"Everyday POC are faced with social inequality," Reed said in a statement posted to social media. "I wear 'equality' in black on my leg because it's more than just fixing mistreatment of ethnic groups who differ from the white societal view. It starts with shedding light on the inequalities in education, wage gaps, incarceration, immigration, name calling and opportunities."
Showcasing that message on her skin, Reed scored a near-perfect 9.975 for her outstanding floor routine. The choreography and music are all kinds of fun, the tumbling is powerful (the height on that opening double layout is downright impressive), and Reed makes you want to both dance (even if you're rather bad at it) and stand up for causes bigger than yourself.
Reed was dubbed the SEC specialist gymnast of the week for the second time since the recent start of the 2021 season. Check out photos from the Jan. 15 competition ahead, as well as more footage of Reed's grade-A floor routine — we've hit play a number of times already.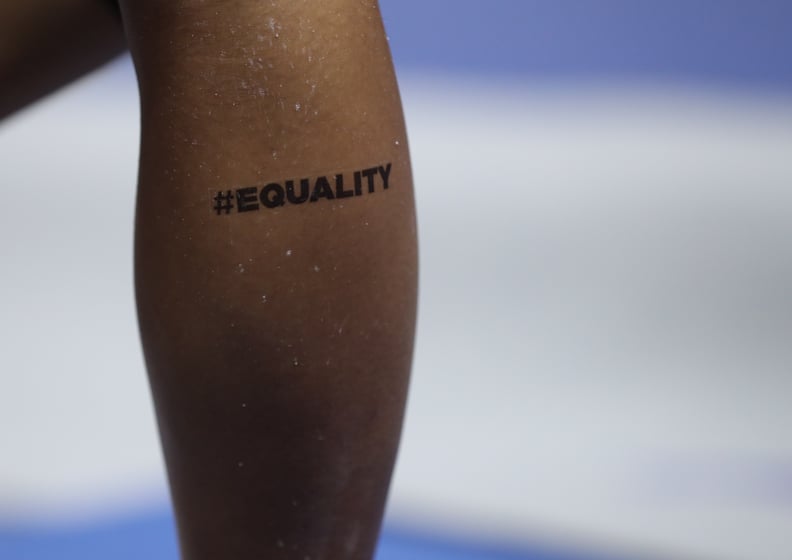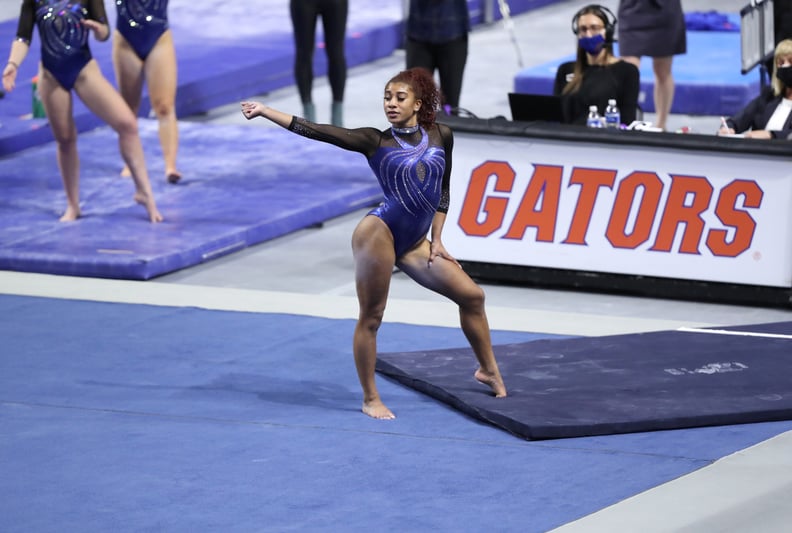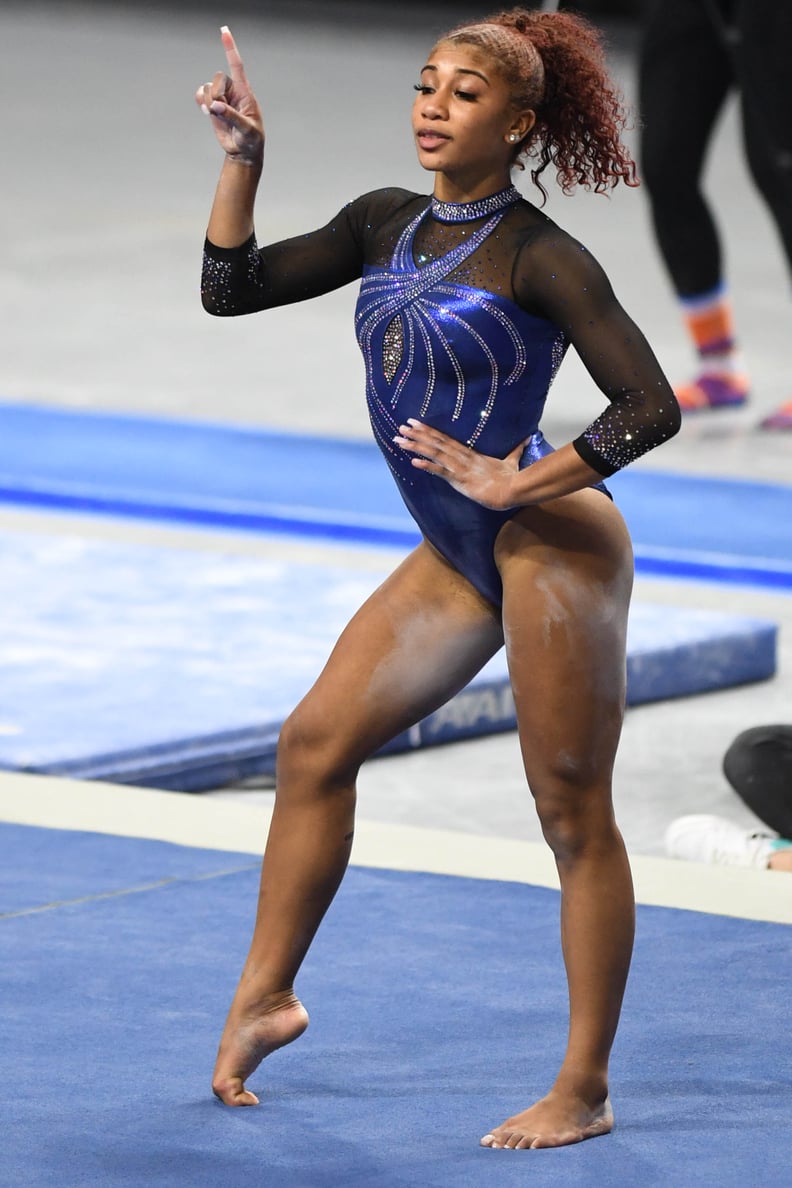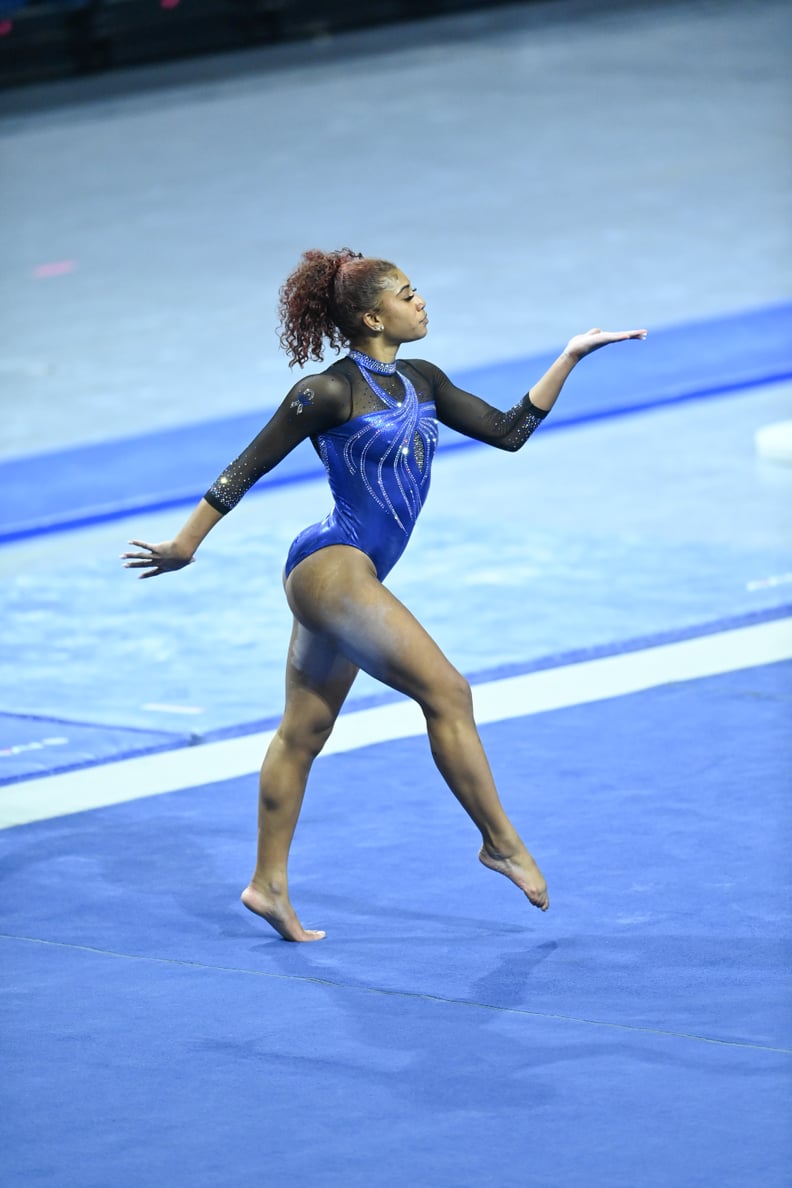 Nya Reed's 2021 Floor Routine For the Florida Gators