Oprah Tricked Gayle King and Friends Into an Intense Hike
Oprah Winfrey Tricked Her Friends Into a Grueling Hike — and Their Reactions Are Hilarious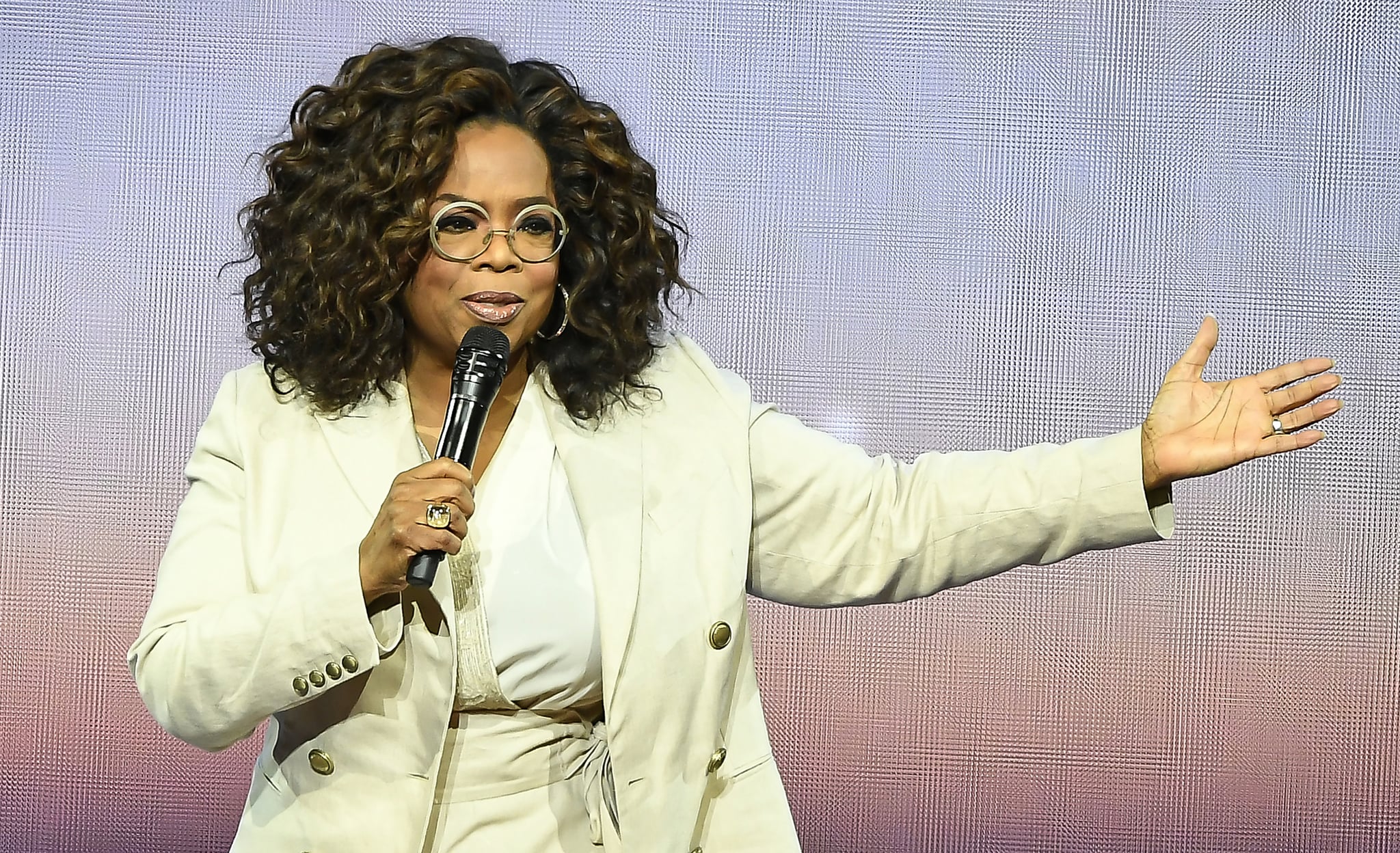 Image Source: Getty / Steve Jennings / Stringer
Turns out, Oprah Winfrey is serious about hiking — and O Magazine writer and director of social media Joseph Zambrano found that out firsthand. In a recent TikTok, Zambrano shared a video of himself during a hike with Winfrey and her long-time friend Gayle King.
"What is the term for being catfished, but on an event?" he asks at the beginning of the video. "You know, I think people should be honest when they say, 'Let's go on a hike.' [Winfrey] said it was five to seven minutes. It's been five to seven miles." His video recount of the event will be all too relatable for anyone who's ever been fooled into a long or difficult hike, run, or bike ride by "that friend" who loves to work out.
Afterward, Winfrey appears, checking her watch and reporting that it was a 50-minute hike. She clarifies that she meant it was five to seven minutes uphill — not total. The actual distance was a little over a mile. King later comes into the frame, sweating in a sun dress (definitely not hiking attire!) and joins in, laughing, about being catfished.
The gathering was in honor of filmmaker and Golden Globe nominee Ava DuVernay's 50th birthday. The entire party was reportedly a surprise, starting with Winfrey hand-delivering a bouquet of sunflowers and taking DuVernay on a three-day trip to Maui (where we can surmise the infamous catfish hike took place).
Zambrano's TikTok is a charming reminder to always clarify with your fitness-minded friends exactly what the plan is — or at least bring sneakers.