Weight-Loss Mistakes
Not Losing Weight Fast Enough? Here's Why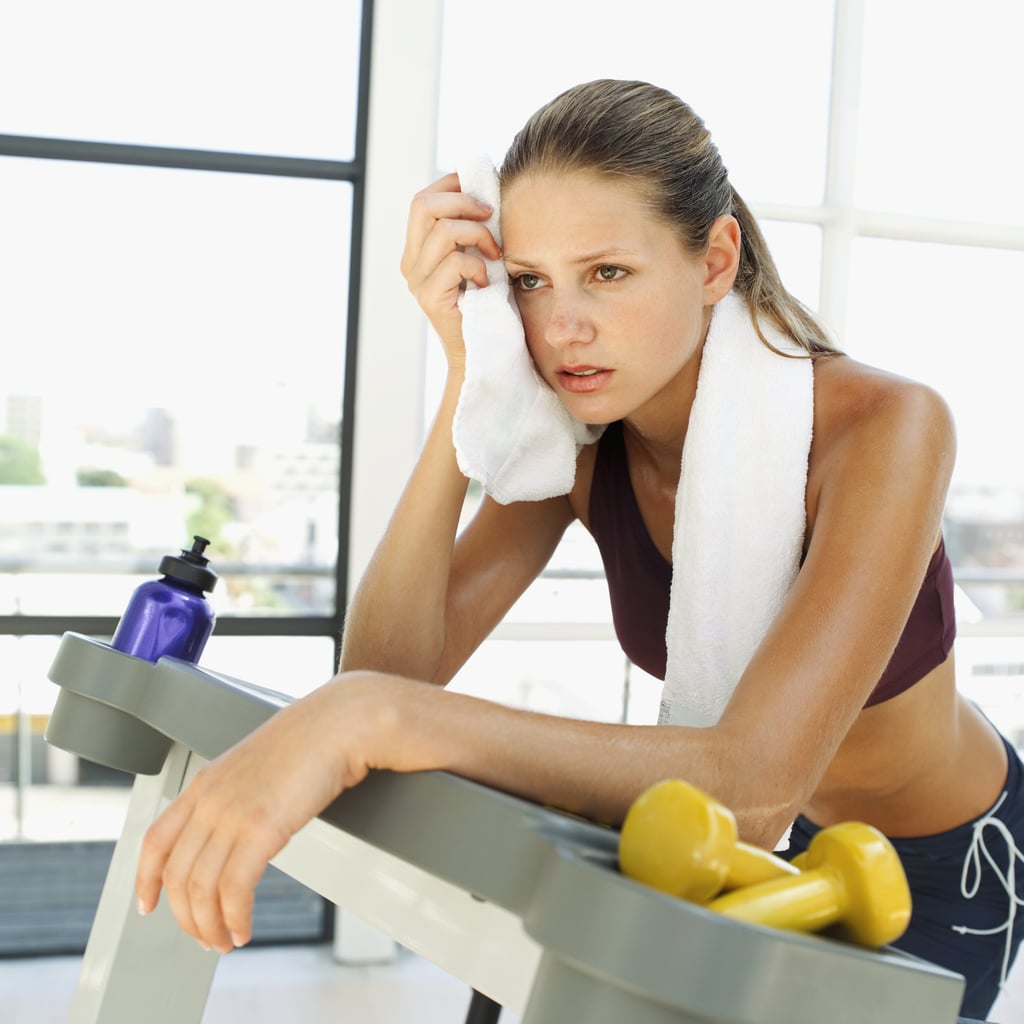 3
Exercising on an Empty Stomach
A small study (28 people) published in The Journal of Physiology found that exercising on an empty stomach, which is easiest to do in the early morning, helped the muscles burn more fat for fuel during the workout. Still, another study published in Strength and Conditioning Journal concluded that your body burned about the same amount of fat whether you ate or not, and that exercising on an empty stomach causes your body to hold on to fat and target your lean muscles for fuel instead, breaking down the muscles you're working so hard to build. Your lean muscles also help to boost your metabolism, so you definitely don't want to lose them.
Since eating in the morning gives your body enough fuel to work out, improves your endurance, and can also jump-start your metabolism, we recommend eating a little something that includes easily digestible carbs and protein.
Here are some suggestions for easily digestible snacks to eat right before your sweat session.