Where Can I Find a Workout Buddy?
Here's How to Find the Perfect Workout Buddy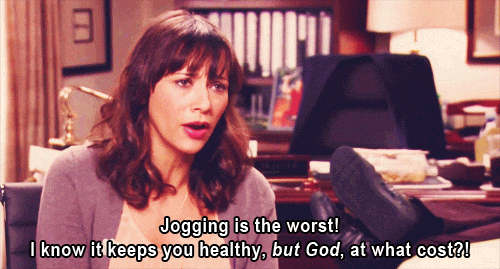 1
Reach Out to (Reliable) Friends
Planning fitness dates with friends is a great way to balance your workout routine. But you know that friend who always wants to make healthy changes but just can't seem to make it stick? While you should include them in your new healthy lifestyle — hopefully, it will get them on board for good! — they shouldn't be your sole workout partner. Look for positive friends who are serious about their active lifestyles, want to reap the healthy benefits beyond sheer weight loss, and, in short, do not constantly flake.
Source: NBC