Workout For Abs, Butt, and Thighs
20-Minute Ab and Butt Workout Guaranteed to Leave You Sore Tomorrow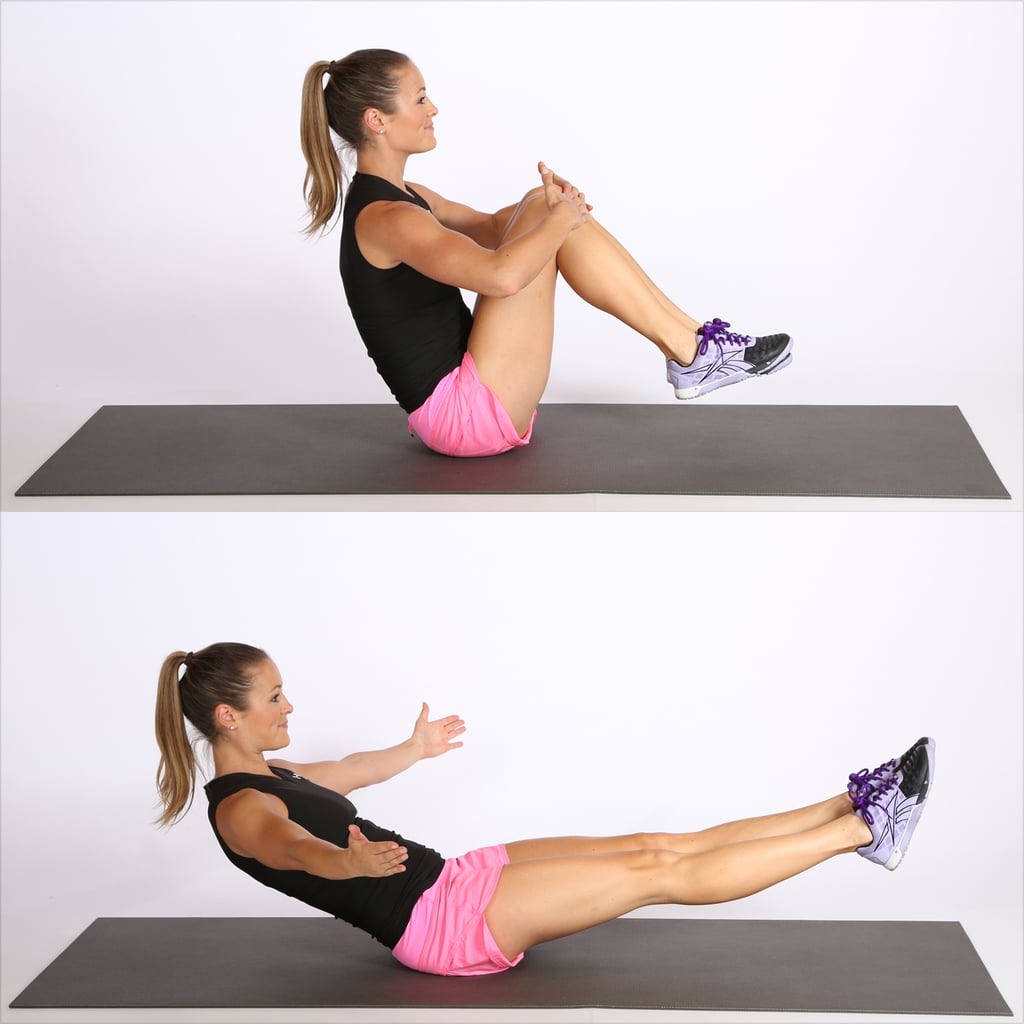 7
Circuit Two: Crunchy Frog
Reps: 20
Begin sitting, balanced just behind your sits bones, rock back slightly to lift your feet off the floor; gently pull your knees to your chest.
Exhale, pull your navel to your spine, and lean back slightly as you open your arms to the sides and straighten your legs.
Inhale and return to the starting position to complete one rep.
Do 20 reps.
This exercise strengthens and tones the entire abdominal wall, and with a fun name, what's not to love?