The 9 Best Protein Powders You Can Buy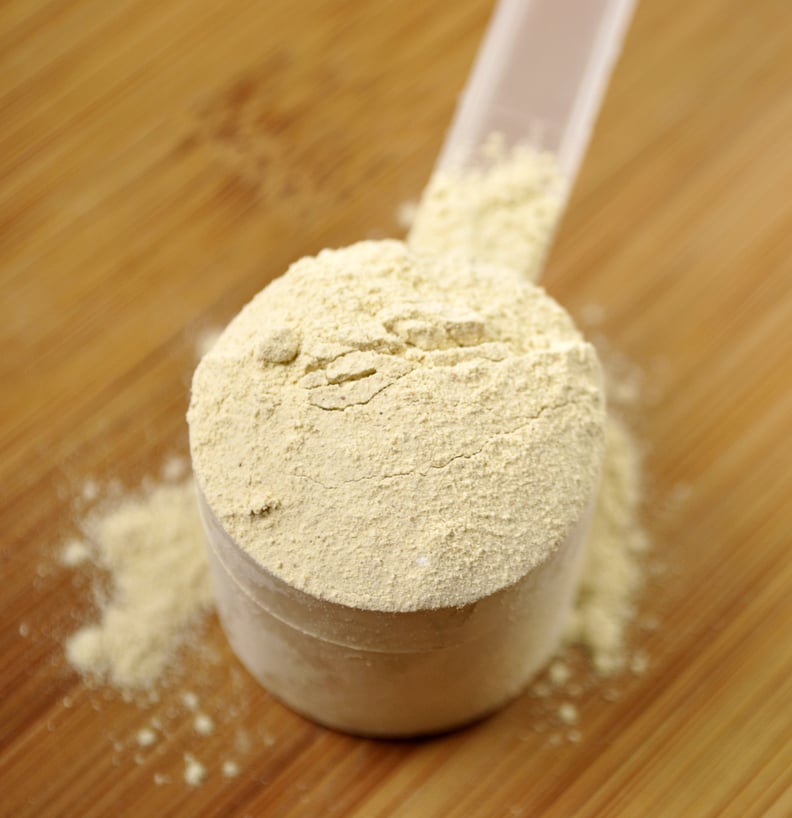 POPSUGAR Photography | Jenny Sugar
POPSUGAR Photography | Jenny Sugar
Every editorial product is independently selected by our editors. If you buy something through our links, we may earn commission.
If dairy is not your thing, you can still find protein powders that don't contain whey, the protein-rich dairy product that is found in many powders. Check out this comparison to see which one is right for you — many stores sell individual serving packets so you can give them a try without investing in an entire tub. Most have a gritty or chalky texture when enjoyed in water or your favorite nondairy milk, so add them to your morning smoothie, this homemade high-protein pancake batter, or this chocolate almond protein bar recipe, and your taste buds won't know the difference.
Perfect Fit
Ingredients: Pea Protein Isolate, Pumpkin Seed Protein Powder, Vanilla Flavor, Guar Gum, Monk Fruit Extract, Sea Salt
Serving size: 22 grams
Calories: 100
Protein: 15 grams
Fiber: 5 grams
Price: $49 for 19 ounces (25 servings)
Yuve
Ingredients: Pea Protein, Rice Protein, Fiber Blend (Inulin, Buckwheat Sprout Powder), Healthy Aging Blend (Flax Seed Complex, Resveratrol from Japanese Knotweed Root Extract), Greens and Energy Blend (Chia Seeds, Maca Root Powder, Coconut Water Powder, Chlorella, Spinach Leaf, Spirulina Algae, Collards Kale Leaf, Alfalfa Sprout, Broccoli Plant), Guar Gum, Brewer's Yeast, Xanthan Gum, Cornstarch, Natural Flavors, Stevia Leaf Extract, Vitamins and Minerals Blend (Psyllium Seed Husk, Prune Fruit, Raspberry Fruit, Lycium Gojiberry Fruit, Cabbage Palm Acai Berry Fruit, Red Grape Fruit), Protease Complex, Chocolate Bean Powder.
Serving size: 40 grams
Calories: 155
Protein:16 grams
Fiber: 4 grams
Sugar: 2 grams
Price: $50 for 21.16 ounces (15 servings)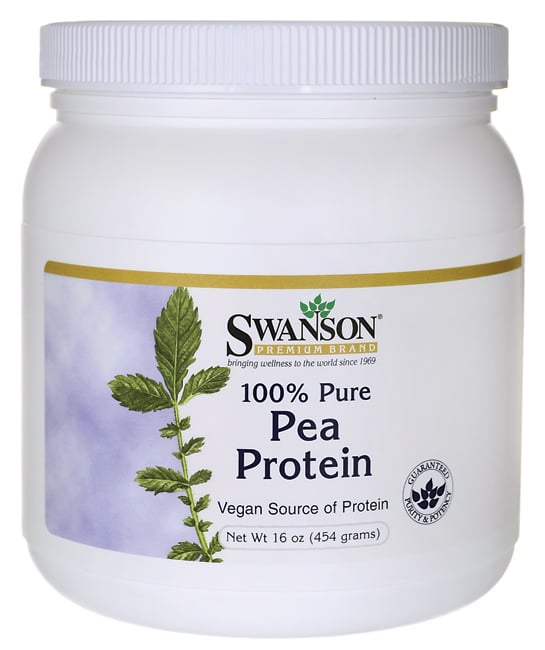 Swanson 100 Percent Pure Pea Protein
Amazing Meal Original Blend
Ingredients: Organic Rice Protein, Organic Hemp Protein, Organic Wheat Grass, Organic Kale, Organic Barley Grass, Organic Alfalfa, Organic Acai, Organic Carrot, Organic Blueberry, Organic Goji, Organic Rose Hips, Organic Maca, Organic Banana, Organic Flax Seed Powder, L. Acidophilus, Alpha and Beta Amylase, Protease, Lipase, Lactase, Cellulase, Organic Cane Juice, Organic Guar Gum, Sea Salt, Natural Flavors
Serving size: 22 grams
Calories: 90
Protein: 10 grams
Fiber: 6 grams
Price: $29 for 11.8 ounces (15 servings)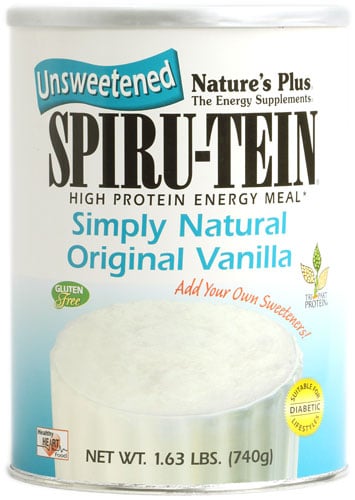 Spiru-Tein Simply Natural Vanilla
Ingredients: Proprietary Non-GMO Protein Blend (Rice Protein, Pea Protein, and Soy [Isolated Soy Protein and Fermented Soy]), Maltodextrin, Tri-Calcium Phosphate, Natural Vanilla Flavor, Potassium Citrate, Magnesium Oxide, Guar Gum, Psyllium, Oat Bran, Microcrystalline Cellulose, Spirulina, Vitamin C, Vitamin E (D-Alpha Tocopheryl Acetate), Choline Bitartrate, Inositol, Apple Pectin, Bee Pollen, Niacinamide, Vitamin A Palmitate, Zinc Oxide, Manganese Sulfate, Ferrous Fumarate, Calcium Pantothenate, Lecithin, Lemon Bioflavonoids, Papaya, Bromelain, Chlorophyll, Pyridoxine HCl, Riboflavin, Thiamine HCl, Vitamin B12, Vitamin D, Folic Acid, Biotin, Potassium Iodide, Chromium Chloride, Sodium Selenite, Sodium Molybdate
Serving size: 23 grams
Calories: 80
Protein: 14 grams
Fiber: 1 gram
Price: $39 for 1.63 pounds (32 servings)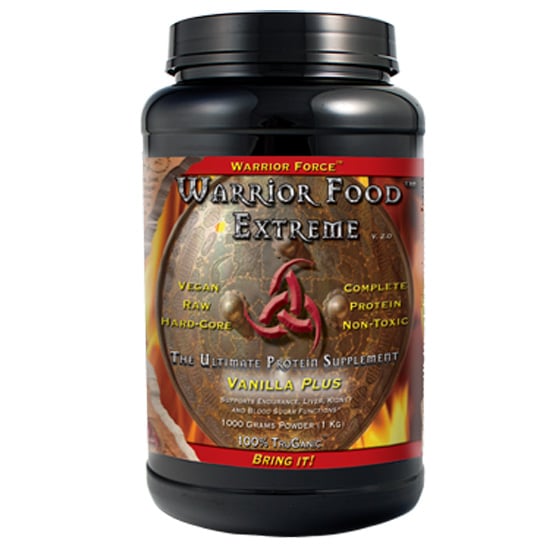 Warrior Food Extreme Vanilla Plus
Ingredients: Organic Sprouted Brown Rice Protein, Organic Hemp Protein, Organic Nopal Cactus, Organic Arctic Root, Organic Vanilla Bean, Organic Whole Leaf Stevia, Enzymes
Serving size: 25 grams
Calories: 95
Protein: 18 grams
Fiber: 0.8 grams
Price: $54 for 1,000 grams (40 servings)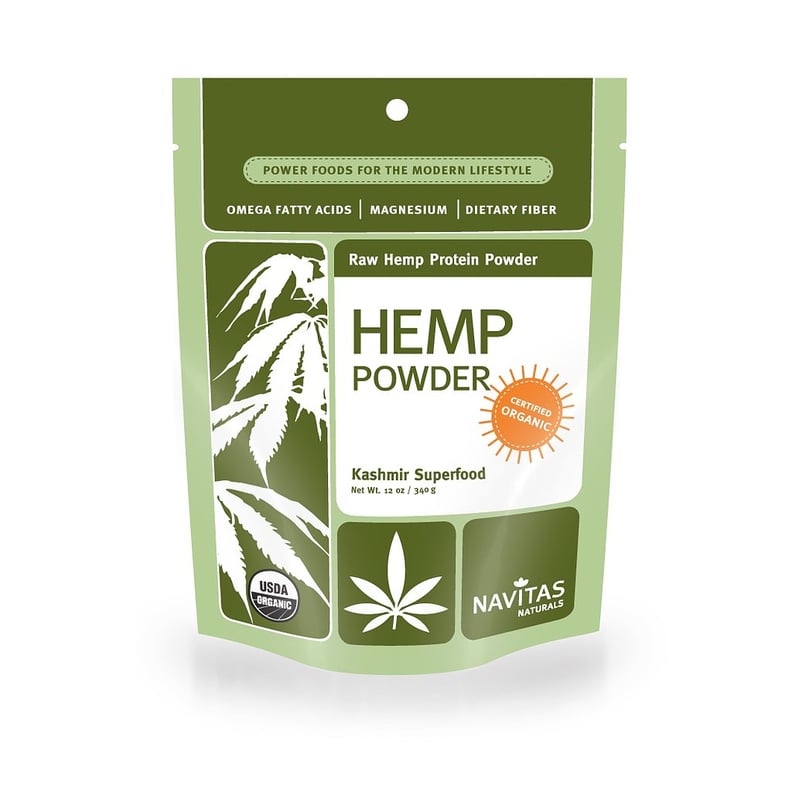 Navitas Naturals Organic Hemp Protein Powder
Ingredients: Certified Organic Hemp Powder
Serving size: 30 grams
Calories: 120
Protein: 16 grams
Fiber: 5 grams
Price: $10 for 12 ounces (11 servings)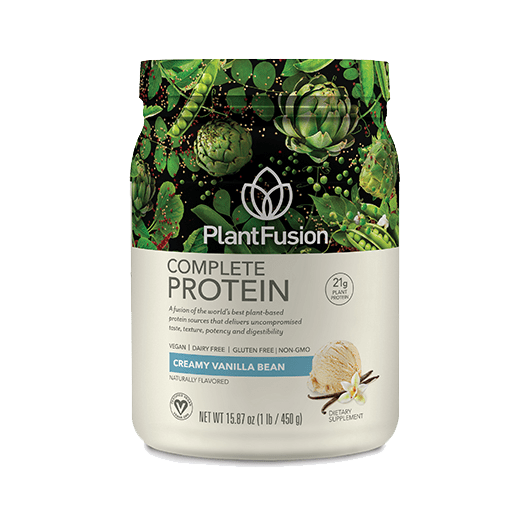 Plant Fusion Vanilla Bean
Ingredients: Pea Protein Isolate, Artichoke Protein, Organic Sprouted Amaranth Powder and Organic Sprouted Quinoa Powder, Bromelain and Alpha Galactosidase With Other Naturally Occurring Enzymes, Fructose, Natural Vanilla Flavor, Stevia, Glycine, Silica
Serving size: 30 grams
Calories: 120
Protein: 21 grams
Fiber: None
Price: $34 for 15 servings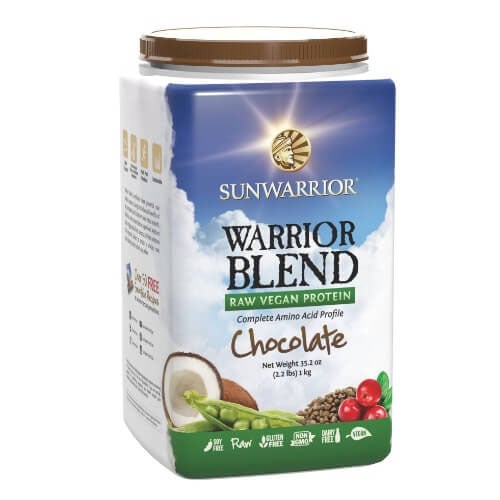 Sunwarrior Warrior Blend Vanilla
Ingredients: Proprietary Protein Blend (Raw Organic Pea Protein, Raw Cranberry Protein, Raw Organic Hemp Seed Protein), Organic Vanilla Extract, Medium Chain Triglycerides from Coconut, Ancient Sea Salt, Herbal (Tea Leaf) Extract, Natural Fibers (Fenugreek, Konjac), Natural Citrus Extract, Stevia, Organic Cinnamon Extract
Serving size: 25 grams
Calories: 100
Protein: 19 grams
Fiber: 2 grams
Price: $42 for 35.2 ounces (40 servings)