Must-Have Products to Keep Portions Under Control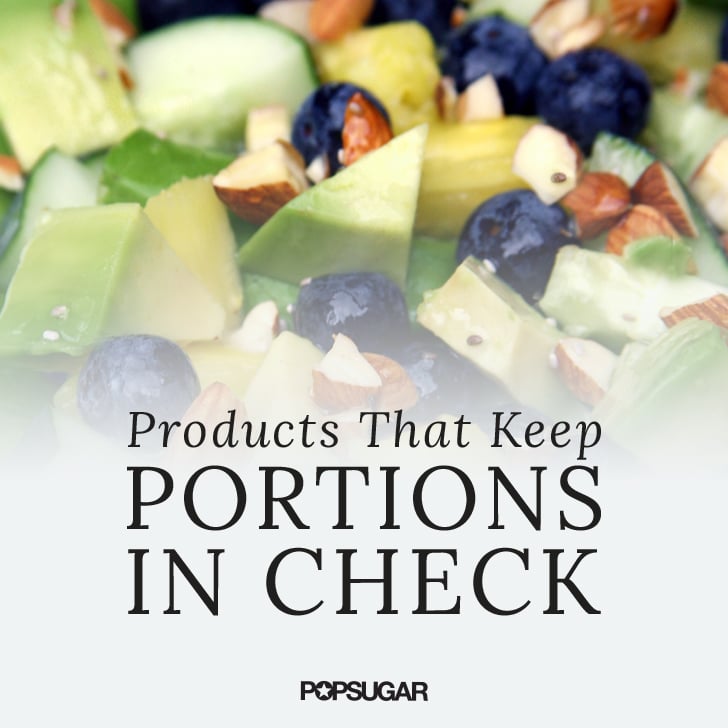 As POPSUGAR editors, we independently select and write about stuff we love and think you'll like too. If you buy a product we have recommended, we may receive affiliate commission, which in turn supports our work.
Making your own snacks and meals is a surefire way to help you keep track of calories and maintain your weight. Since eyeballing your servings can be iffy, keep yourself honest and prevent overeating with these portion-control products.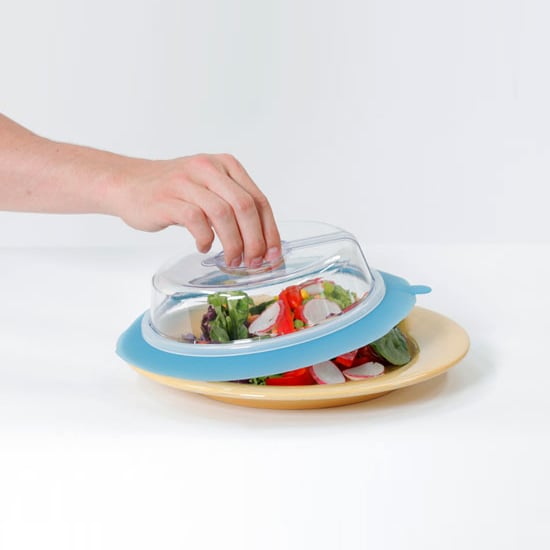 PlateTopper
No need to polish off your entire plate of food. Prevent overeating by saving leftovers with the PlateTopper ($10). This BPA-free, microwave-safe lid suctions to any plate creating an airtight container instantly.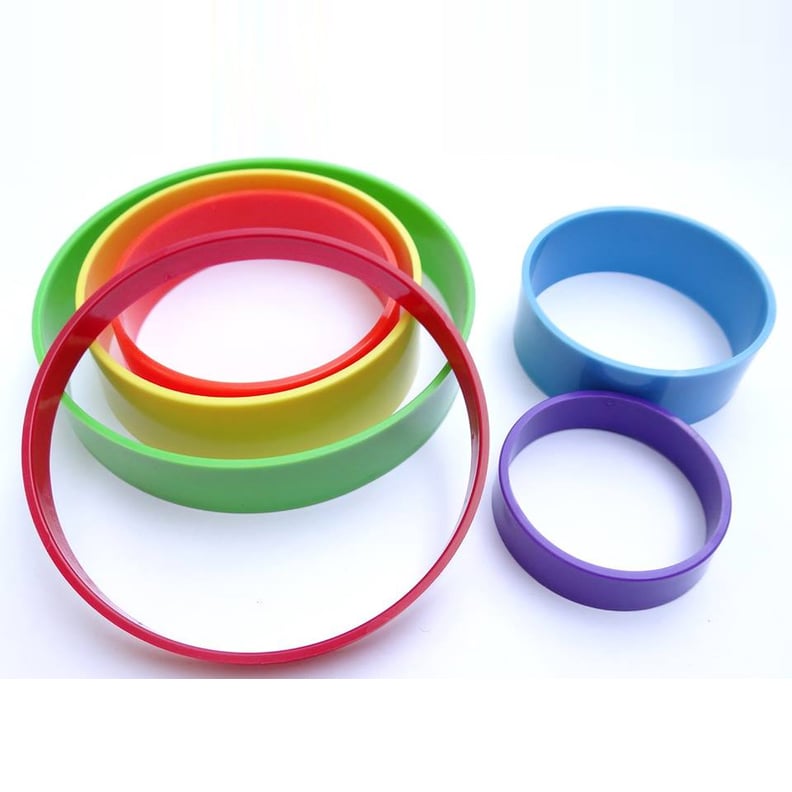 Portionmate
A handy and colorful way to measure appropriate portion sizes, PortionMate ($15) is a set of six color-coded cylinders that includes volumes from largest to smallest — 1-cup (green), 3-ounce (red), 3/4-cup (yellow), 1/2-cup (orange), 1/3-cup (blue), and 1-ounce (purple).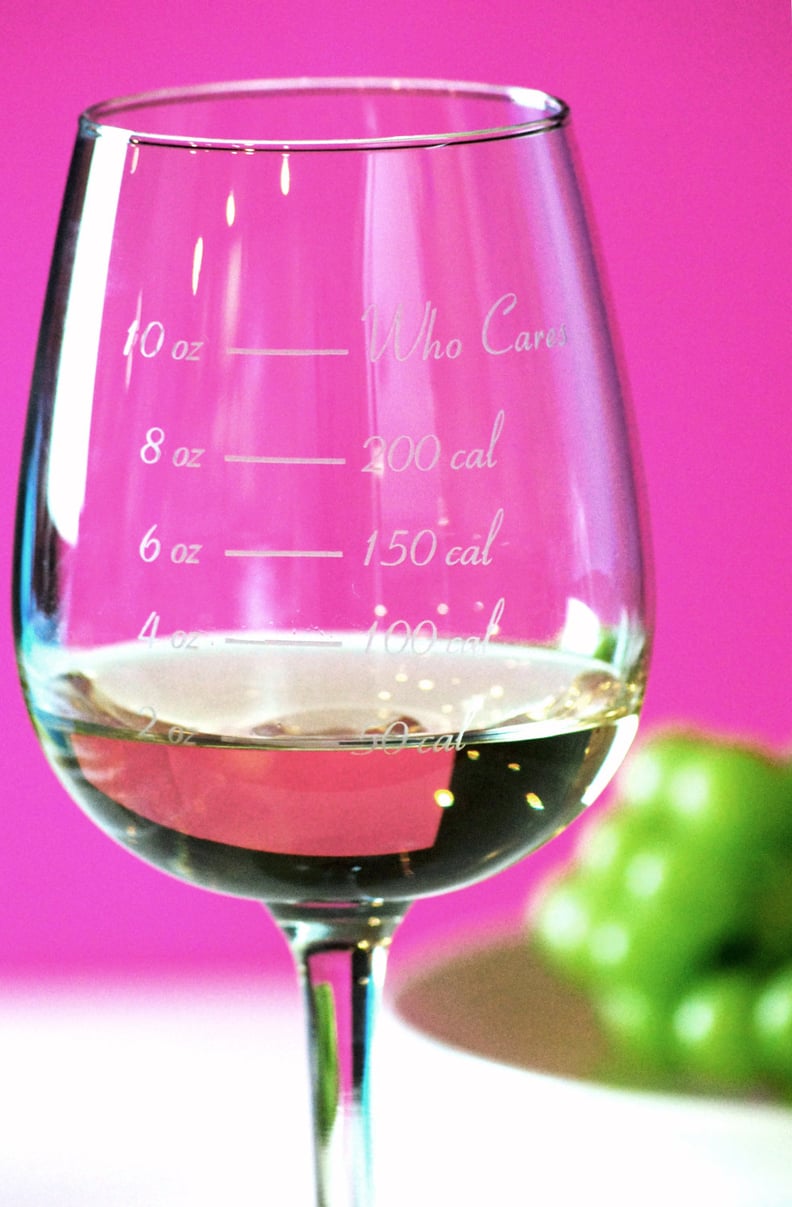 Caloric Cuvee
The antioxidants in a glass of wine may offer health benefits, but if you're watching your waistline, it's easy to sip away without really knowing how many calories you're taking in. This calorie-counting wine glass ($20) can help keep you honest.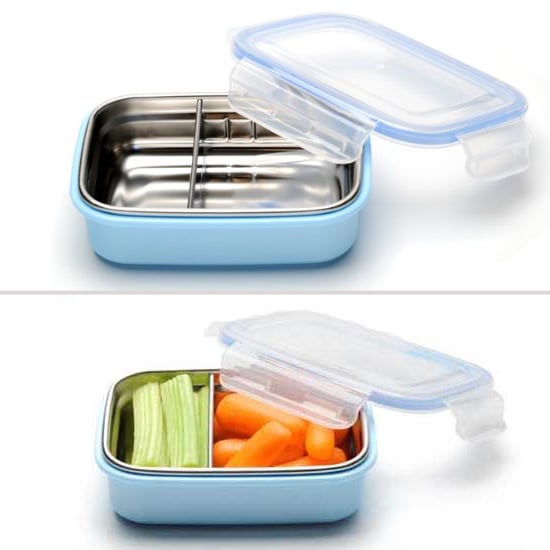 Steeltainer Leak-Proof Stainless Steel Compact Size Container
For snacks you pack on the go, bring along one of these Steeltainer Containers ($14). They're lightweight and made of stainless steel so they won't break, and the lid clamps down so it's 100 percent leak-proof. The divider in the middle can be moved to accommodate two different-size snacks such as cheese and crackers or grapes and dry cereal. It comes in blue and white.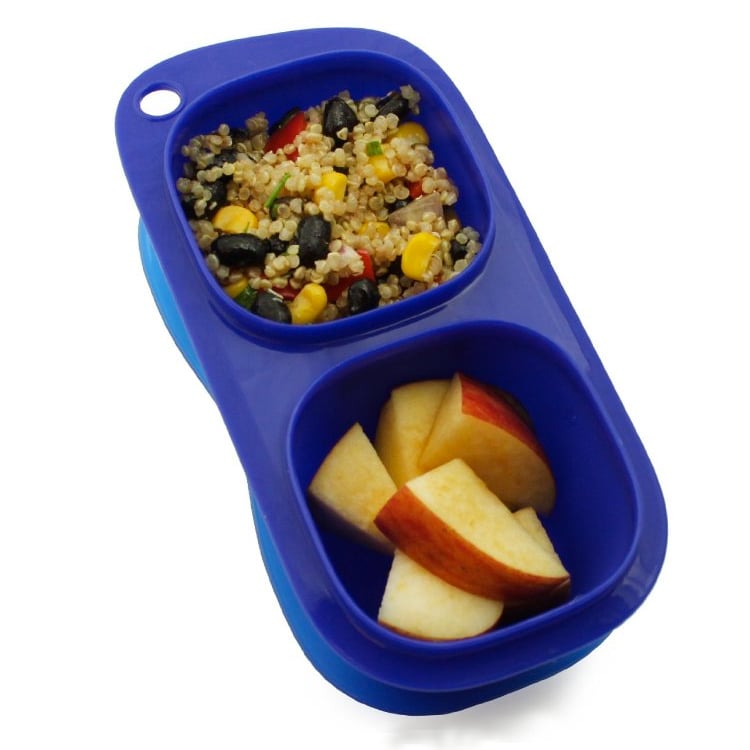 Goodbyn Snacks Box
Enjoy two different foods at snack time with this Goodbyn Snacks Box ($13). Each section holds half a cup of food, and because the two compartments close with a leak-proof lid that keeps them completely separated, your yogurt won't mix and mingle with your nuts.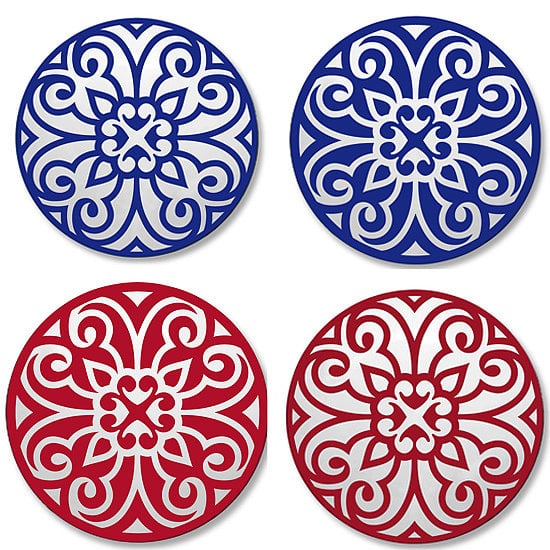 Slim & Sage
Who would even think that these stylish plates help reduce caloric intake by 59 percent?! Since research suggests that 90 percent of weight loss is achieved simply by eating less, it makes sense to eat off smaller plates. That's the logic behind these Slim & Sage plates ($99 for four).
When the designer, Tatyana Daniels Beldock, was interviewed by POPSUGAR Home, she said, "People clean their plates an astonishing 91 percent of the time." These plates are nine inches in diameter (just as they were in the 1960s), so even if you are a member of the clean-plate club, you'll consume fewer calories than if you use a regular 12-inch plate. Aside from a smaller size, they include a geometric pattern that breaks your meal into four parts: one quarter is for whole grains, one quarter is for protein, and one half is for vegetables. A smaller plate means loading less food onto it, and the pattern reminds you to eat more low-cal veggies. A weight-loss tool never looked so chic!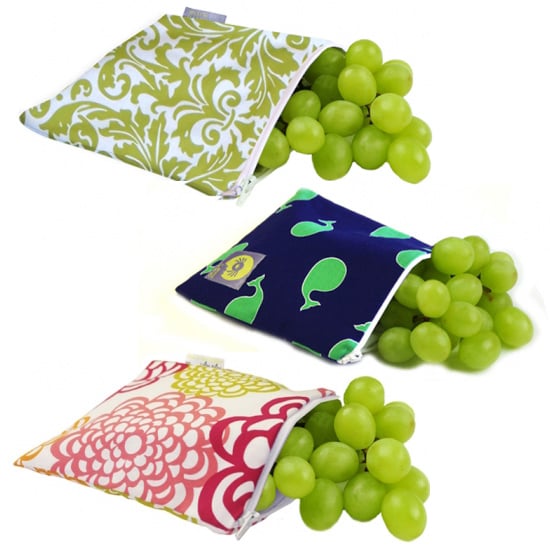 Reusable Snack Bags
Those 100-calorie snack packs are a brilliant idea, but aside from being pricey and a waste of packaging, some of the choices aren't the healthiest. Make your own healthy snack packs with these Itzy Ritzy reusable snack bags ($10). The exterior is 100-percent cotton, and the interior is made with PVC-free waterproof lining. The zipper closure is lead-free and helps keep crumbs and moisture inside. The bags are washable and can hold dry as well as wet snacks such as fresh fruit or sliced veggies. They measure seven-by-seven inches, but the company also makes a mini snack bag ($13 for two) for smaller snacks like homemade granola bars.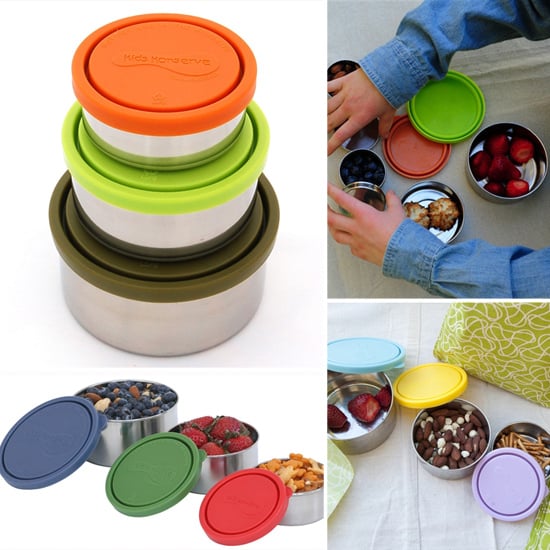 Kids Konserve Nesting Trio
For more versatility, this Kids Konserve Nesting Trio ($23) comes with three different-size stainless-steel containers complete with leak-proof lids. You'll get one 16-ounce, one eight-ounce, and one five-ounce container for snacks or lunches on the go. Free of BPA, phthalates, PVC, and lead, they come in three different colors.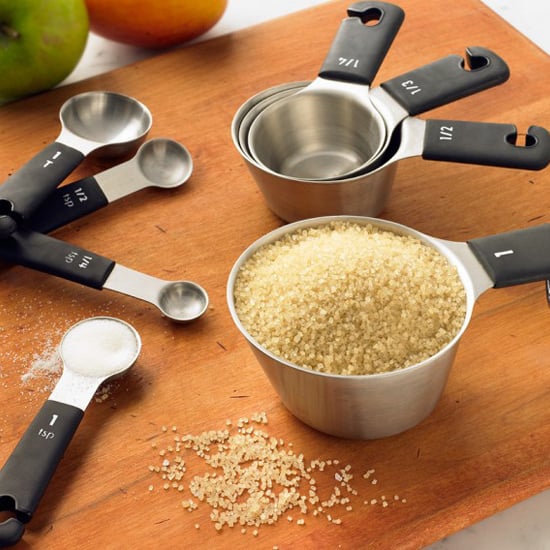 Measuring Cups
Tried and true, OXO Stainless-Steel Measuring Cups & Spoons ($10-$36) are a basic kitchen gadget you'd use to bake cookies, but they can also help you lose weight. Use the cups to measure out bigger portions such as a cup of cereal or half a cup of quinoa, and use the measuring spoons to keep track of smaller, high-calorie portions such as olive oil or peanut butter. Stainless steel is a great option because it washes easily and is BPA free.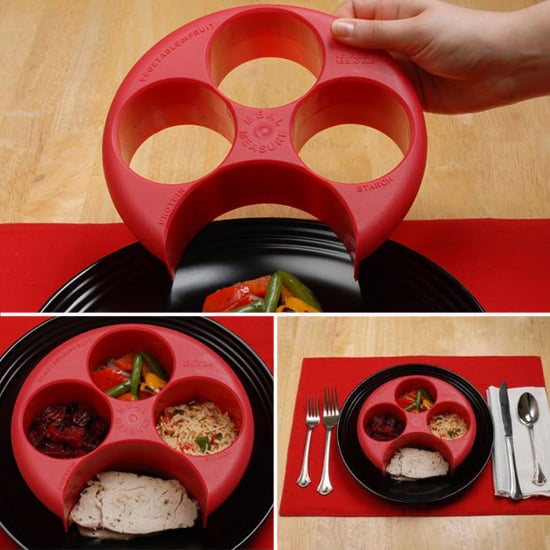 Meal Measure Plate
To get portion sizes right during mealtimes, use a Meal Measure Plate ($19). It fits right over your plate; simply fill each opening with the corresponding food group. There are openings for vegetables, fruits, starches, and protein. Just remove it before serving and no one will even know how stealthily you're keeping track of portions.
Baby Cubes
I know what you're thinking — these Baby Cubes ($8 for 10) are meant for storing homemade baby food. But because they're one-ounce containers, they're perfect for storing small portions of dry snacks like nuts, seeds, or dried fruit. They're lightweight and BPA free, and the lids are attached so you don't have to worry about losing them. Stash a cube in your desk drawer, purse, or gym bag.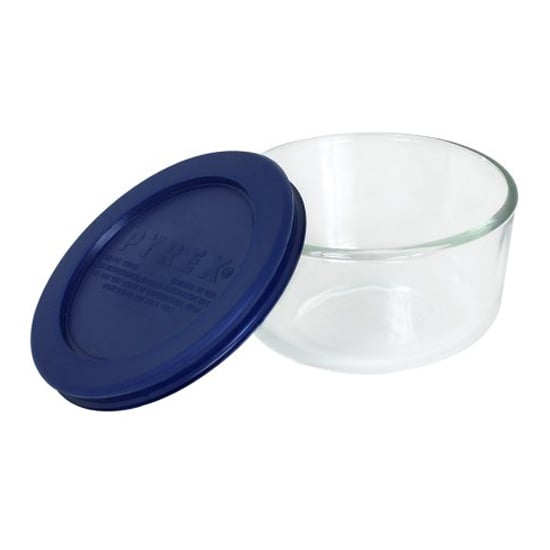 Pyrex Storage One-Cup Round Dish With Cover
This Pyrex dish ($4) with lid is made of microwave-safe glass so it's perfect for bringing one-cup portions of leftovers to warm up for lunch.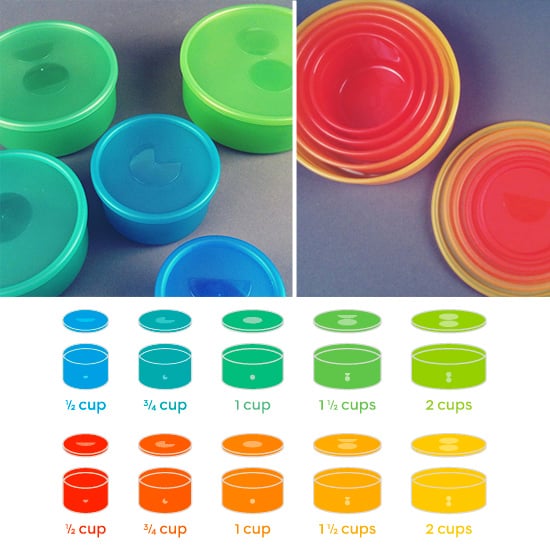 Portionware Dish Set
Discreetly keep track of portions with a Portionware Dish Set ($30). Each of the five BPA-free cups has a matching lid with a symbol that indicates serving sizes ranging from half a cup to two cups. The set comes in three colors: blue, red, and clear.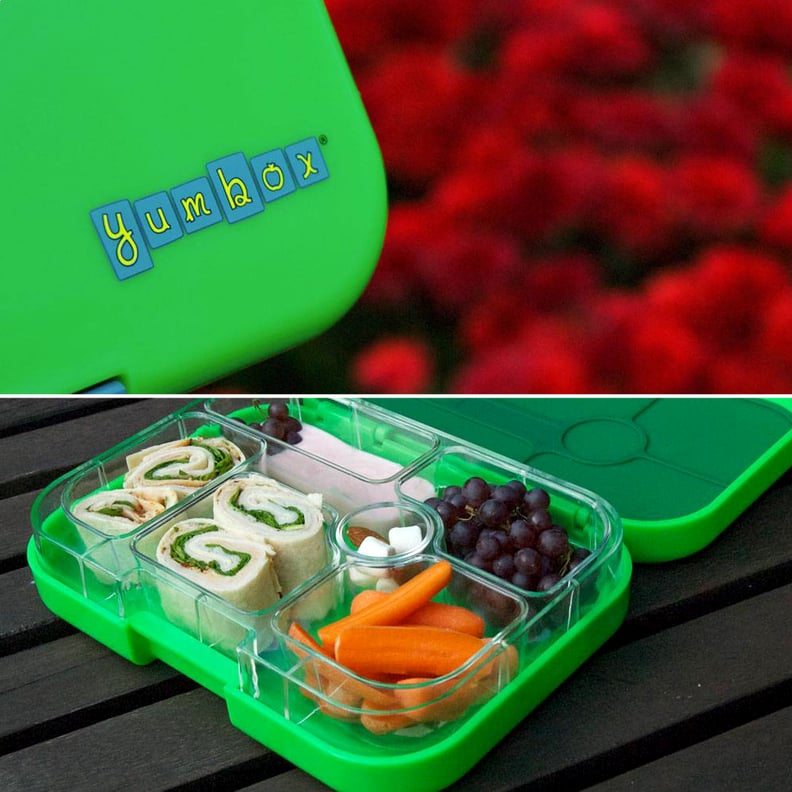 Yumbox
Lightweight and leakproof, the Yumbox ($28) allows you to pack yogurt, sliced strawberries, and salad without them getting all mixed up. There are five half-cup compartments with a smaller one for dips or a little treat. It's completely BPA free, is dishwasher-safe, and can also be microwaved. If you prefer larger portions, they also make a four-compartment container that offers one two-cup section great for salads or a sandwich, two half-cup sections, and a one-ounce section. Plus, they come in tons of fun, bright colors.