This Weighted Blanket Is Heated, and OMG, Where'd My Stress Go?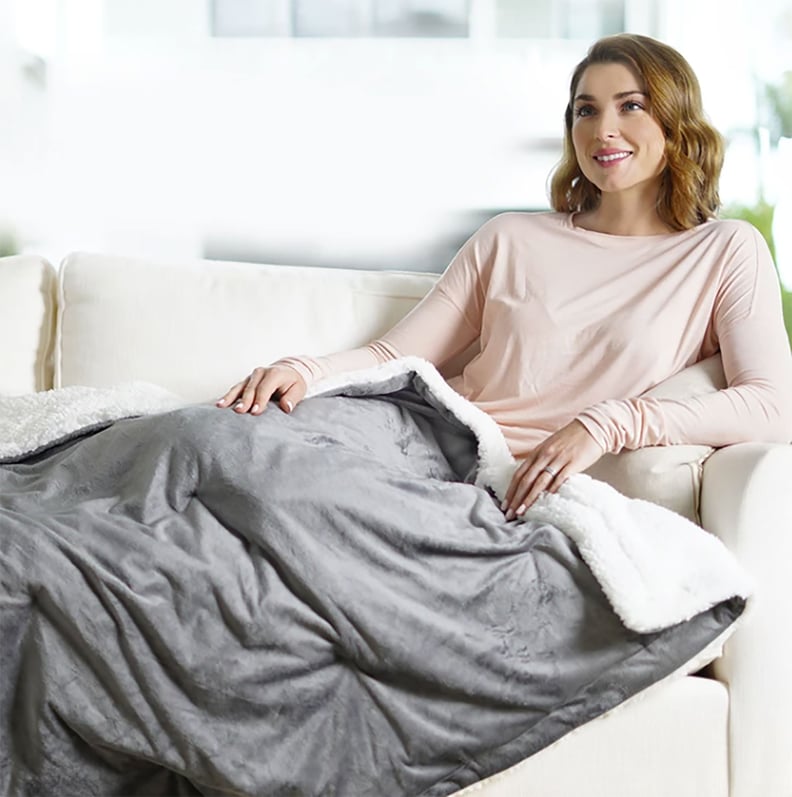 Pure Enrichment
Pure Enrichment
Every editorial product is independently selected by our editors. If you buy something through our links, we may earn commission.
I've used weighted blankets before and experienced their calming effect, but combining that gentle pressure with soothing warmth takes serenity to a whole new level of amazing. Pure Enrichment sent me this WeightedWarmth Weighted Throw Blanket With Heat ($120), which weighs 13 pounds, and as soon as I pulled it over my lap and turned on the heat, it felt like a warm, enveloping hug both physically and emotionally. I instantly felt my stress dissolve and calmness rush over me.
The top gray layer is "ultra-soft micromink," and the white bottom layer is cozy sherpa. Inside, the weight comes from tiny glass beads carefully stitched to evenly cover the entire blanket. There are four heat settings on this 50"x60" throw that range from 90°F to 105°F. You just have to be near an outlet so you can plug in the nine-foot-long cord. And don't worry about accidentally leaving it on — it automatically shuts off after two hours.
With all the stress and anxiety I've been feeling since March, balancing work and taking care of my kids, worrying about getting sick, and the sadness of not seeing my family since last winter, I'm shocked that using this heated weighted blanket has such a relaxing effect on my mind. You know, it's the little things that can make such a big difference, and with all stress brought on by the pandemic, life's simple pleasures are what's helping me get through this. I may have to get another one because every time I want to use it, someone else in my family has it! Keep reading to see more photos of this heated weighted blanket.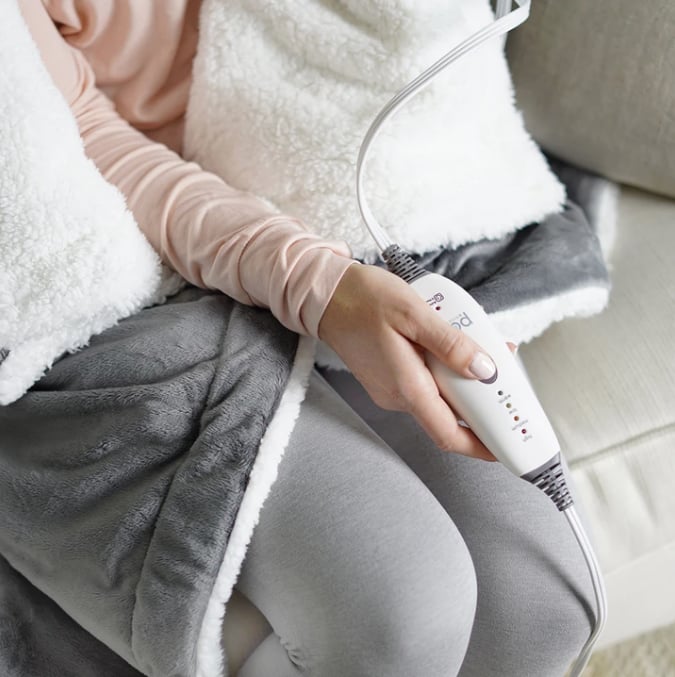 The remote control is attached so you never lose it!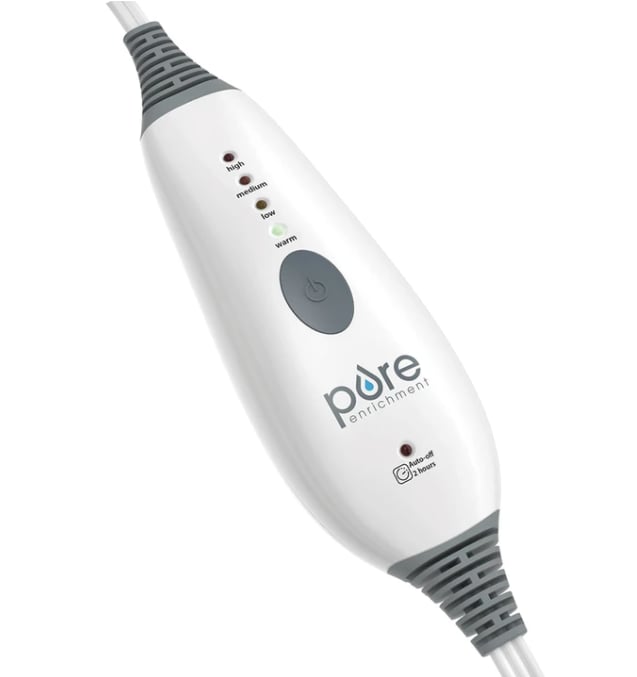 The four heat settings are warm, low, medium, and high.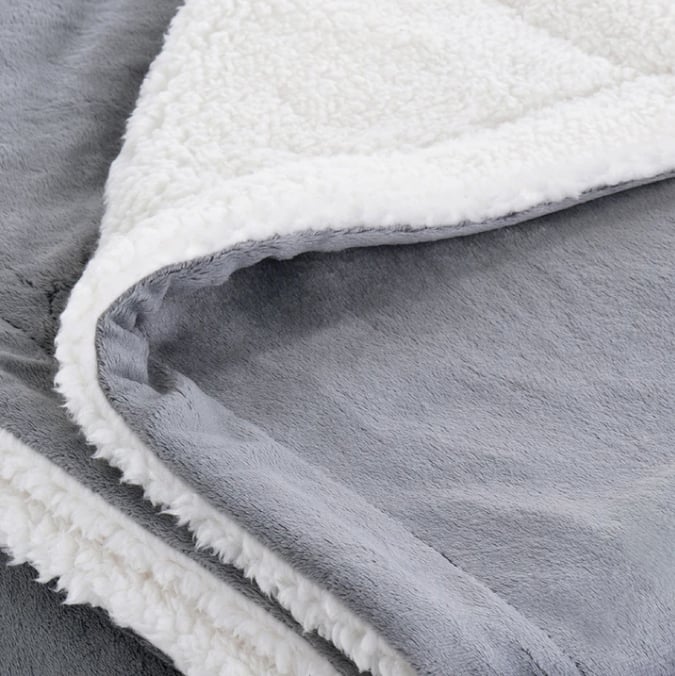 Both the outer and inner layers are unbelievably soft and cozy.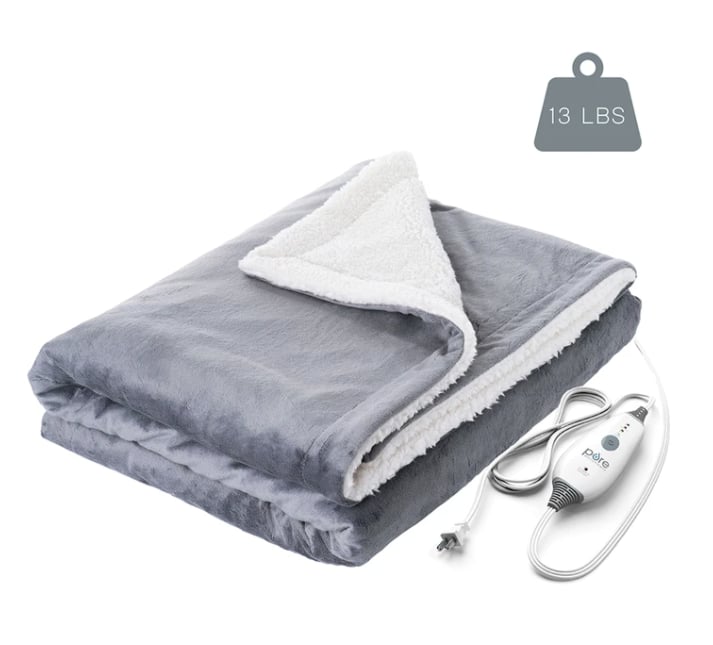 This is fairly lightweight in terms of weighted blankets, weighing 13 pounds, but was just enough pressure on my lap to feel the calming effect.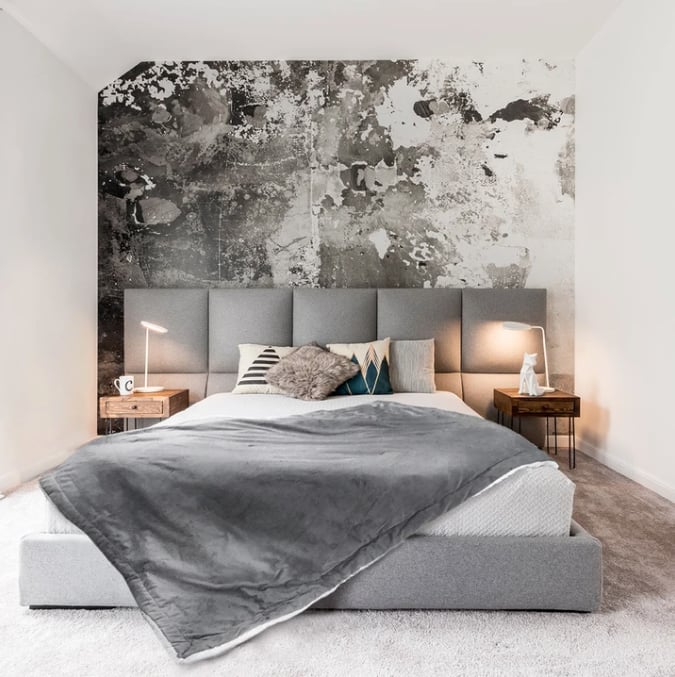 I personally like to keep it on the couch so I can use it while reading or watching TV, but you could also use it on your bed.
It comes in this one color, gray.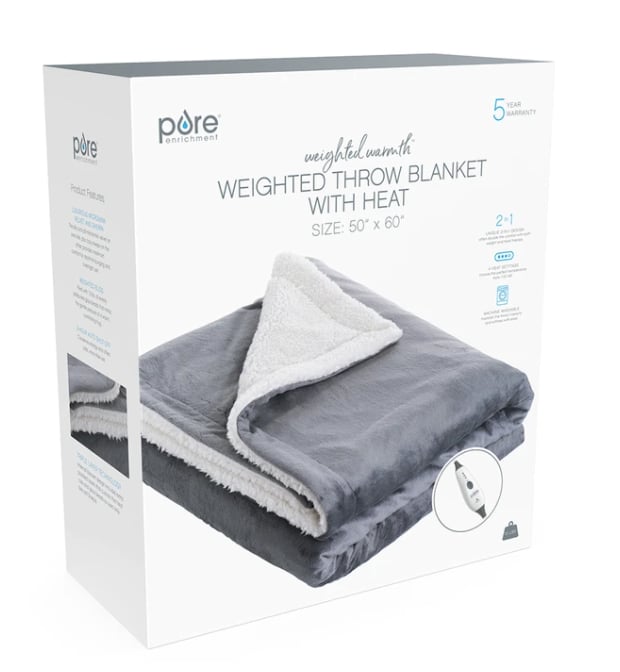 This heated weighted blanket would make a thoughtful and practical gift.