Quick Jump Rope Workout by Raquel Horsford
Mix Up Your Workout Routine With This Halle Berry-Approved Jump-Rope Circuit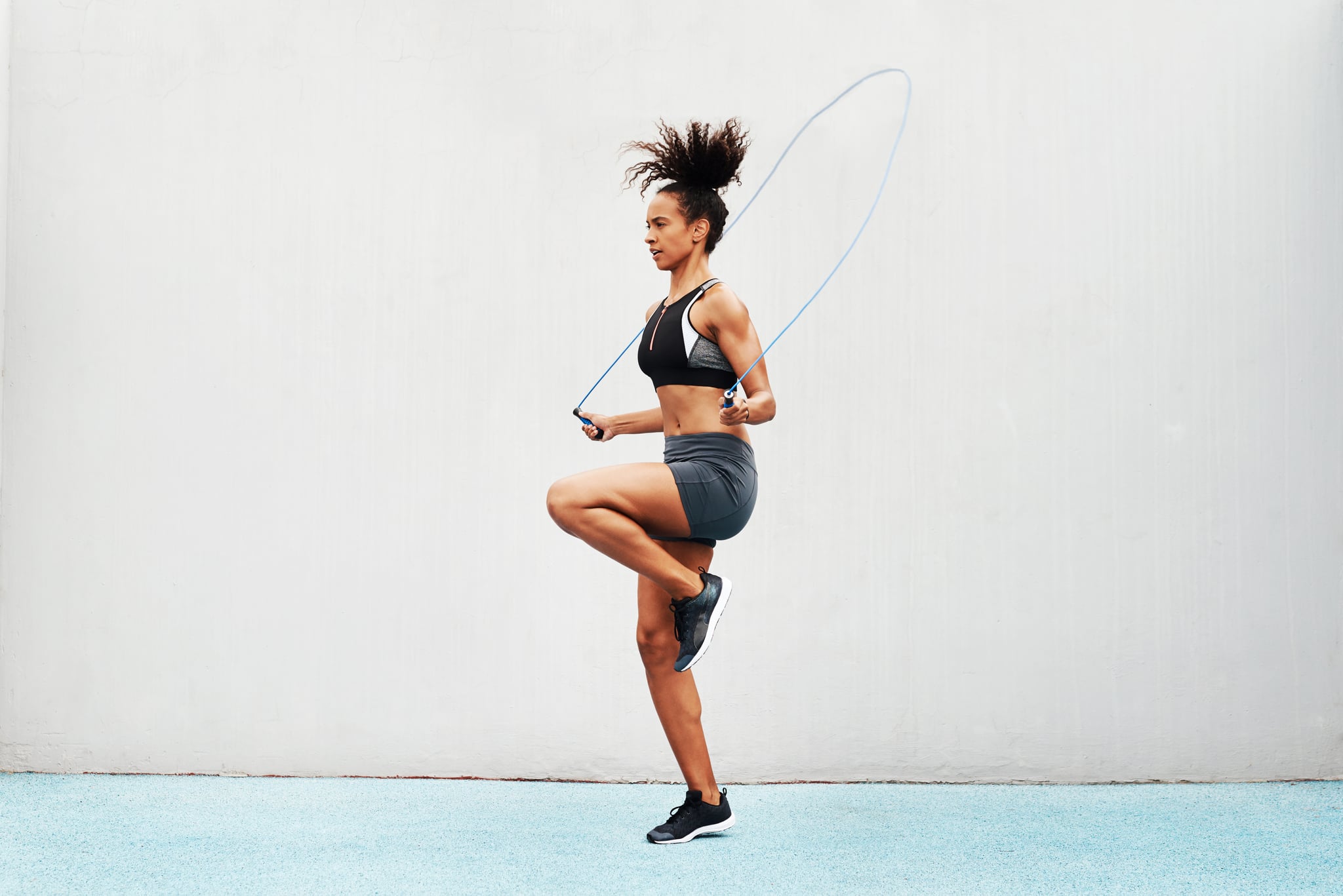 If you're bored of the same virtual yoga classes you do every week and are looking for ways to spice up your at-home fitness routine, we totally feel you. But there are tons of different ways to get active and move your body that you might not necessarily have considered — like jumping rope. Actress and fitness lover Halle Berry recently shared a Fitness Friday Instagram post promoting a jump-rope workout led by professional dancer, choreographer, and fitness professional Raquel Horsford.
In her caption, Berry describes jumping rope as "one of the easiest, quickest ways you can refocus your energy, even just for a few minutes, to your body."
Horsford shared the four-part sequence on her Instagram Story, and it can now be found under her Story Highlight titled "ReSpin," for Berry's health and wellness brand. You can check out the specific moves below, and follow along on the Story Highlight. The workout begins on Slide 14 of the Highlight.
Don't have a jump rope? ReSpin has got you covered. The brand just launched a new weighted jump rope with super cute pink or green handles. All that's left to do is warm up, lace up your sneakers, and get jumping — and don't forget to take rest breaks whenever you need them!
60 seconds jumps, 30 seconds jacks, 30 seconds rest
60 seconds high knee jumps, 60 seconds knee taps, 30 seconds rest
60 seconds jumps, 30 seconds lateral jumps, 30 seconds rest
60 seconds alternating single leg jumps, 30 seconds alternating knee drives into plank jumps, 30 seconds rest
Click here for more health and wellness stories, tips, and news.