The Real Coconut Grain-Free Tortillas Review
If You're Going Grain-Free and Dairy-Free, You Need to Try These Tortillas ASAP
As POPSUGAR editors, we independently select and write about stuff we love and think you'll like too. If you buy a product we have recommended, we may receive affiliate commission, which in turn supports our work.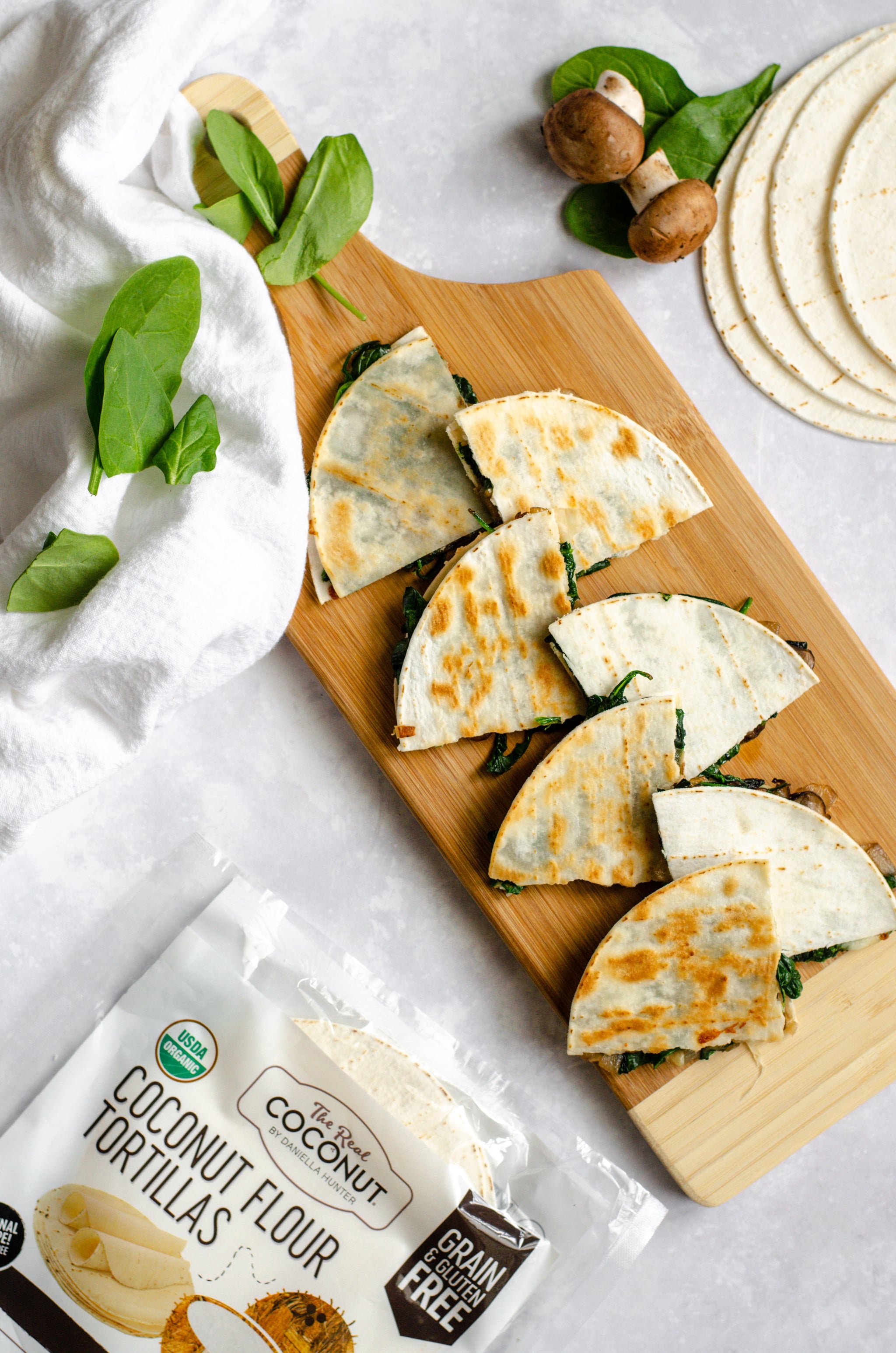 I've tried to get on the grain-free train for years. I am always envious of how great people say they feel when they cut grains out of their diet and wanted to see if cutting grains would make me feel as fabulous and possibly bloat-free. Yet every time I give that lifestyle a whirl, the bread and tortilla part of the equation totally trips me up. From cassava-based tortillas to almond-flour bread, these grain alternatives were always just meh to me. Yes, these foods held my sandwiches and tacos together, but they always left me missing my old, faithful, grain-filled goodies. Tortillas would break midmeal, and crackers tasted like a brick. Inevitably, I would go back to my beloved whole-grain bread, and my grain-free quest would be officially kiboshed once again.
Just when I thought I'd tried all of the grain-free wraps and breads under the sun, I found a diamond in the rough: The Real Coconut Grain-Free Original Tortillas ($7 for a 12-pack). I'll admit that I'm a sucker for good packaging, and anything with a coconut on it reminds me of vacation, so I was game to give these tortillas a try.
Because I've never used coconut flour before, I wasn't sure what to expect. Assuming the tortillas would have a coconut taste, I chose to make tropical shrimp tacos for my first coconut tortilla meal. The first thing I noticed when I opened the package was a very slight scent of coconut — not nearly as overpowering as I'd assumed. And the thickness was sturdy enough to actually hold my food and not fall apart after one bite like some other flimsy grain-free tortillas out there.
I heated them up according to the package instructions and filled them with my shrimp and veggie goodness. After one bite, I was sold. They did not taste nearly as coconut-y as I'd expected, and they were the perfect consistency that I have grown to expect from a tortilla, grain containing or otherwise.
After a little digging, I learned that these tortillas were originally created by hand in Mexico by Daniella Hunter, who made piles and piles of coconut tortillas until she got the recipe just right. Thankfully, she had enough sense to share her creation with the world!
These tortillas are grain-free, and they aren't loaded with fillers or junk to make up for the change of classic ingredients. From coconut flour to coconut oil, the ingredients used all check the box when trying to support overall health. Bonus? These are also dairy-free, gluten-free, vegan, and Paleo-friendly. And with eight grams of fiber and four grams of protein per serving, these tortillas have some serious staying power.
Grain-free, high-fiber, certified organic, and actually strong enough to hold a very full taco, these tortillas get a gold star in my book. I may be able to try out a grain-free lifestyle after all!