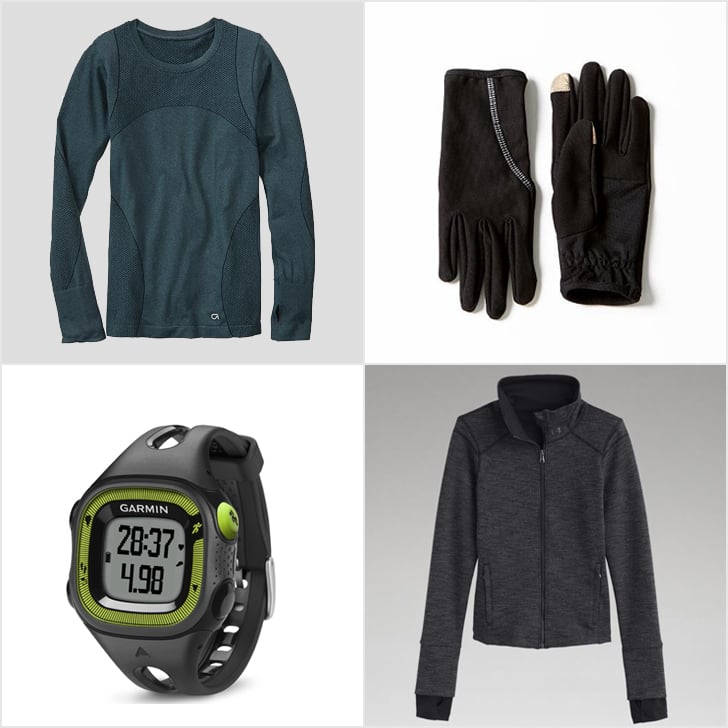 Every editorial product is independently selected by our editors. If you buy something through our links, we may earn commission.
Just because running isn't a gear-heavy sport doesn't mean the runner in your life won't appreciate a few gifts to inspire her training, lift her spirits when the going gets tough, and celebrate her big finishes. Here are some great gift ideas for the women on the run in your life.
— Additional reporting by Lizzie Fuhr
Accessories to Inspire
This thin wrap bracelet with a stamped copper plate that proclaims Run Eat Sleep Repeat ($26) is stylish, but it will also give the hardcore runner in your life a laugh.
The simplicity of this I Am Runner Necklace ($19) keeps it minimalist and elegant — and friendly to keep on even during a short run.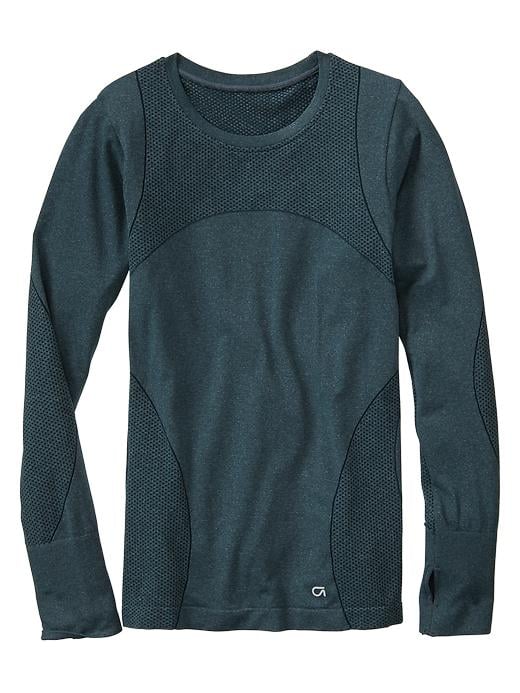 Lovely Long Sleeves
The GapFit Breathe Long-Sleeve T ($30) will become a running wardrobe staple. The shirt is light enough for layering while still providing the warmth she needs on cooler weather runs. The thumbholes are a detail that every runner will appreciate.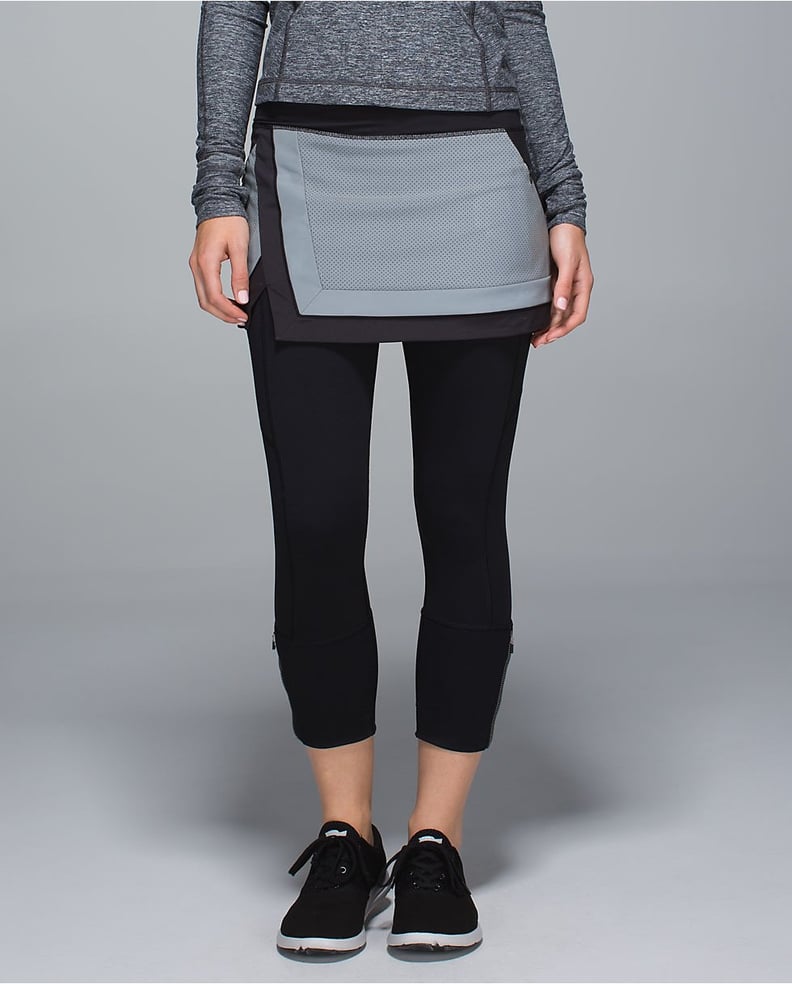 Stylish Running Skirt
Update her running wardrobe with something girlie, figure-flattering, and warming: a skirt like the Lululemon Light It Up Skirt ($78), which flatters hips and thighs and is too-bright-to-miss reflective for her early-morning runs. This skirt is perfect for layering over cold-weather running tights.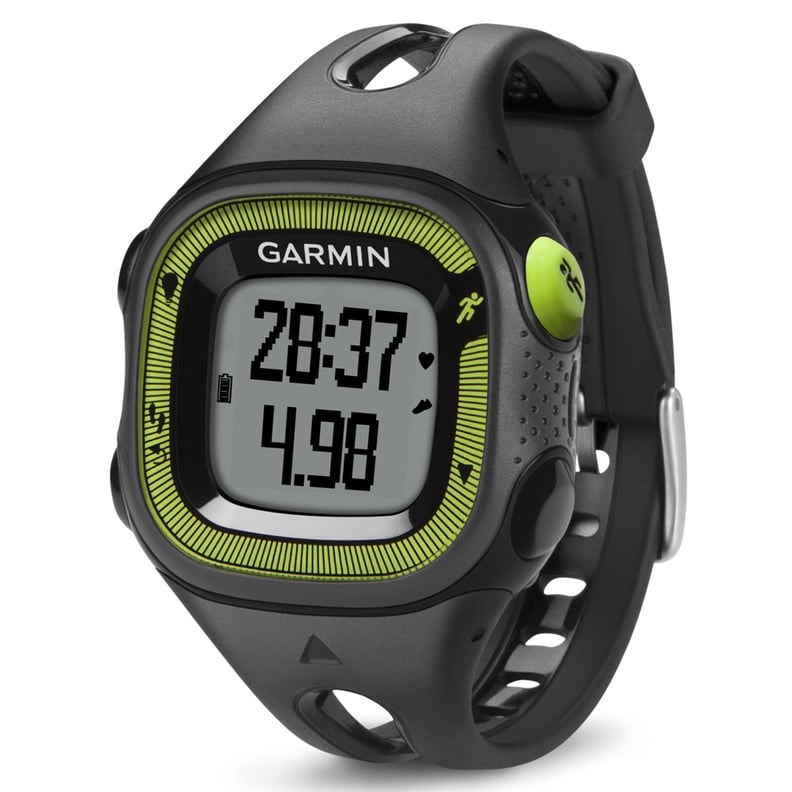 Track It
Any runner, from casual to serious, would love a watch that records her pace, distance, and calories on a run. The Garmin Forerunner 15 ($170) does that and more; when paired with a Garmin heart rate strap (sold separately or with the watch for $200), it will also keep track of her heart rate and target heart rate zones on a run. And when she's not pounding the pavement, the watch acts as an all-around activity tracker, counting her steps, calories, and movement, so she doesn't have to double up on buying a separate device to track her non-workout numbers.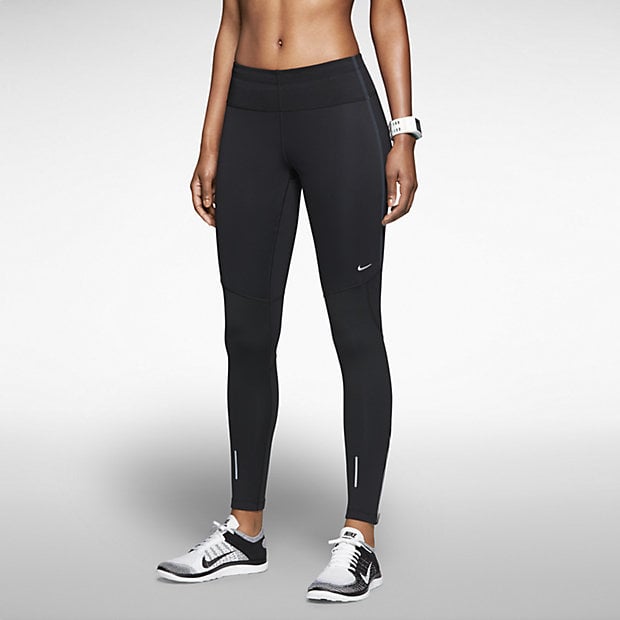 Full Coverage
Motivation-killing Winter weather will soon be here, so give her something that will keep her dry, comfy, and excited about her outdoor runs. The Nike Element Shield Tights ($90) stop wind and rain in their tracks while quickly wicking sweat away. Other features: a back zippered pocket for credit cards and keys, elastic ankle grips, and reflective details for dark Winter nights.
Easy Listening
For many runners, music is as much a necessity as sneakers. A colorful and lightweight iPod shuffle ($49) holds hundreds of songs and offers 15 hours of battery life. The clip-on feature means music comes sans pockets or armbands, making it a cinch to use. For a special touch, you can even upload a workout playlist for the runner in your life — they're sure to think of you the next time they're out for a run. Check out our running playlists for some serious song inspiration.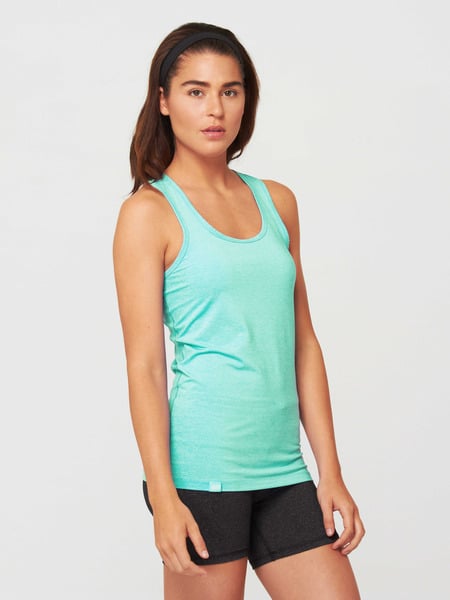 Comfy Tank
Before she bundles up, she'll need a high-performing layering tank. This long, soft Cory Vines Racerback Tank ($25) is slightly fitted and stretchy, making it the perfect base layer for Winter and on its own once the weather warms up.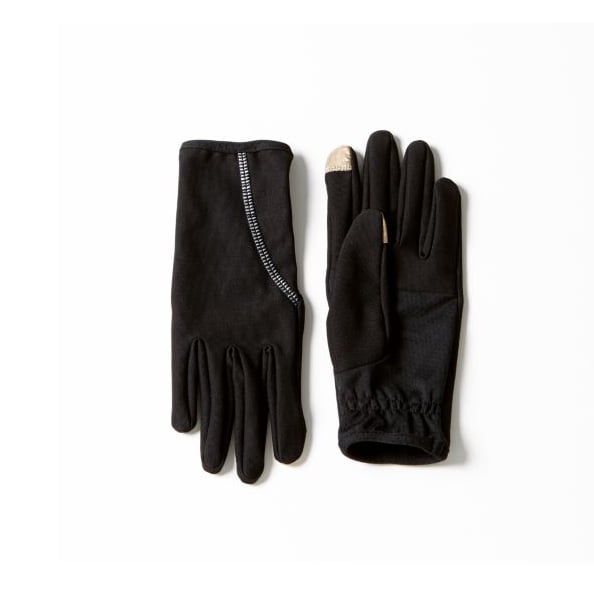 Running Gloves
No more fumbling to change songs with icy fingers; the Lucy E-Tip Run Gloves ($30) feature a smartphone-compatible index finger tip.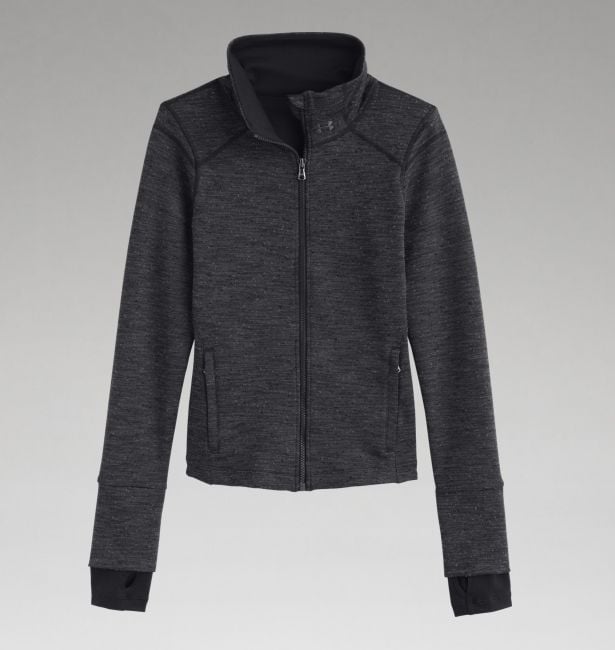 Toasty Zip-Up
Keep her warm in serious style with the Under Armour Essential Tweed Jacket ($130). A fitted style, high collar, and slightly cropped back hem cut a flattering shape, while extralong, zippered sleeves; thumbhole detailing; and a lightweight, sweat-wicking fabric make this an ideal layering jacket for cold weather. Gift a Race
If you really want to go the distance, then enter a friend in a 5K race, fun run, or mile dash. Be sure to pick a race that is at least six weeks from the gift date in order to give her ample time to train and get pumped. Check out local races that you can sign her up for today!