Simone Biles Will Return to the Olympics For the Beam Final
Simone Biles Will Return to Tokyo Olympics Competition 1 Last Time For the Beam Final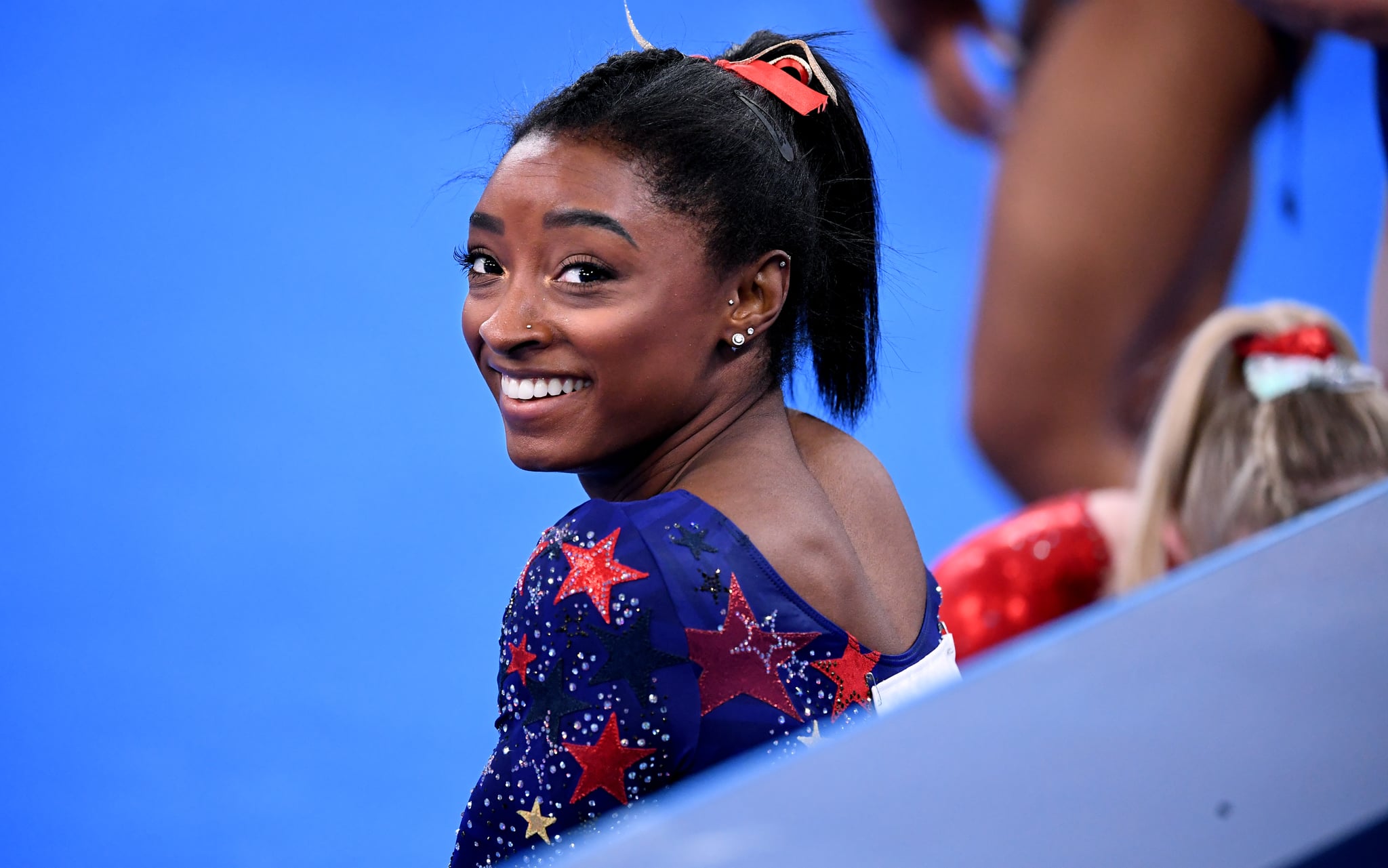 Simone Biles plans to return to the Tokyo Olympics women's artistic gymnastics competition for the beam final on Aug. 3, USA Gymnastics confirmed Monday morning. She'll be joining fellow American and all-around champ Sunisa Lee; Biles qualified in the seventh spot to make the top-eight roster and Lee qualified in third (there's a two-per-country maximum), though the scores reset for the final. Biles's reentry comes after she withdrew for her mental health from most of the team final on July 27 and the entire July 29 all-around competition. She also pulled out of the individual event finals — all but beam.
"We are so excited to confirm that you will see two U.S. athletes in the balance beam final tomorrow - Suni Lee AND Simone Biles!!" USA Gymnastics wrote on Twitter. "Can't wait to watch you both!" Biles, who cheered on her teammates throughout these Games in the stands, has yet to specifically comment or post about her return as of this article's publishing.
Regarding her opting out of competitions, Biles specifically cited a dangerous (and terrifying) case of the "twisties," a gymnastics term meaning the athlete loses control of their mind-body connection midair. She experienced the twisties after the preliminary round, and viewers saw it affect her vault performance during the first rotation of the team final. She opened up too early from her Amanar, and she didn't want to risk her own safety or a team medal by continuing to compete through this disorienting mental block.
Biles doesn't have to do as many twists in her beam routine as she does in her other routine. She performs combinations such as a front aerial into split and straddle jumps and a back handspring step-out into two back layout step-outs. As NBC analyst and former Olympic gymnast Bridget Sloan said during the floor final on Aug. 2, Biles can easily compete a full-twisting double backflip as her dismount in place of the double-twisting double back that she sometimes showcases and is named after her. She could also replace it with a double pike, for instance, which has zero twisting and would lower her starting difficulty value a tad but might be the safe decision. "It's ultimately going to come down to what she truly feels comfortable with and most confident with," Sloan said.
If Biles lands on the beam podium, she will claim her seventh total Olympic medal across two Games, tying Shannon Miller's record for most Olympic medals in US women's artistic gymnastics history. Biles took home bronze on beam at the Rio 2016 Olympics. It may not be the last gymnastics routine of her career, since she has said she's toying with the idea of competing in the Paris 2024 Games as an event specialist. This means she could still go to a major International Gymnastics Federation competition and land her Yurchenko double pike vault to earn her fifth namesake skill in the Code of Points. Time will tell; but, for now, we're wishing Biles the best of luck tomorrow!