Sky Brown and Kokona Hiraki Qualify For Olympics at Age 12
12-Year-Old Skateboarders Sky Brown and Kokona Hiraki Just Qualified For the Olympics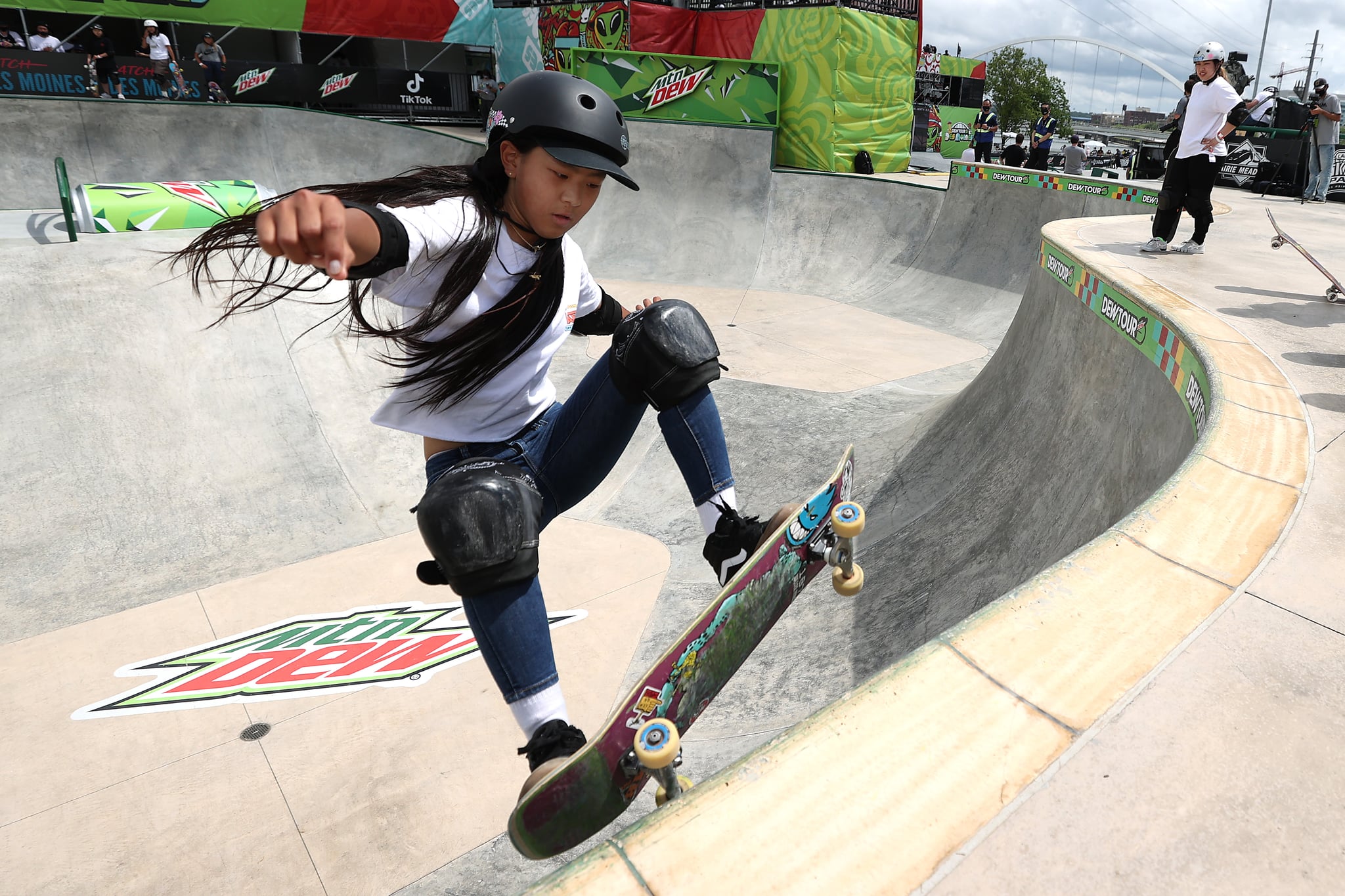 Eighty skateboarders have officially qualified for the Tokyo 2021 Olympics, and two names you'll want to watch out for are Sky Brown and Kokona Hiraki. Representing Great Britain and Japan, respectively, these skaters are ranked third and sixth in the world in the park discipline, which means they have a real shot of getting onto the podium. Even more impressive? They're both just 12 years old. If either Brown or Hiraki earn a medal, they'll be the youngest Olympic medalist since 1936.
Hiraki will make history as Japan's youngest Olympian on record. Brown dreamed of doing the same for Great Britain, but the Games' postponement took her one year past the youngest British Olympian, 1932 figure skater Cecilia Colledge. Brown would still be the youngest British athlete to compete in the Summer Olympics if she's selected by the British Olympic team.
With skateboarding making its debut at the Olympics this year, Brown and Hiraki are just two of the many talented athletes we're excited to watch. Park skateboarding, their discipline, features high-flying tricks and big air performed in a bowl; street skateboarding is all about executing fast and intricate moves on a street-like course with stairs, handrails, curbs, and slopes. We won't be missing a moment of either one this July.
To learn about all the American Olympic hopefuls, visit TeamUSA.org. The Tokyo Olympics begin July 23 on NBC.