Sleep Advice and Product Recs From Founder of Kin Euphorics
How Does Kin Euphorics Cofounder Jen Batchelor Sleep at Night?
As POPSUGAR editors, we independently select and write about stuff we love and think you'll like too. If you buy a product we have recommended, we may receive affiliate commission, which in turn supports our work.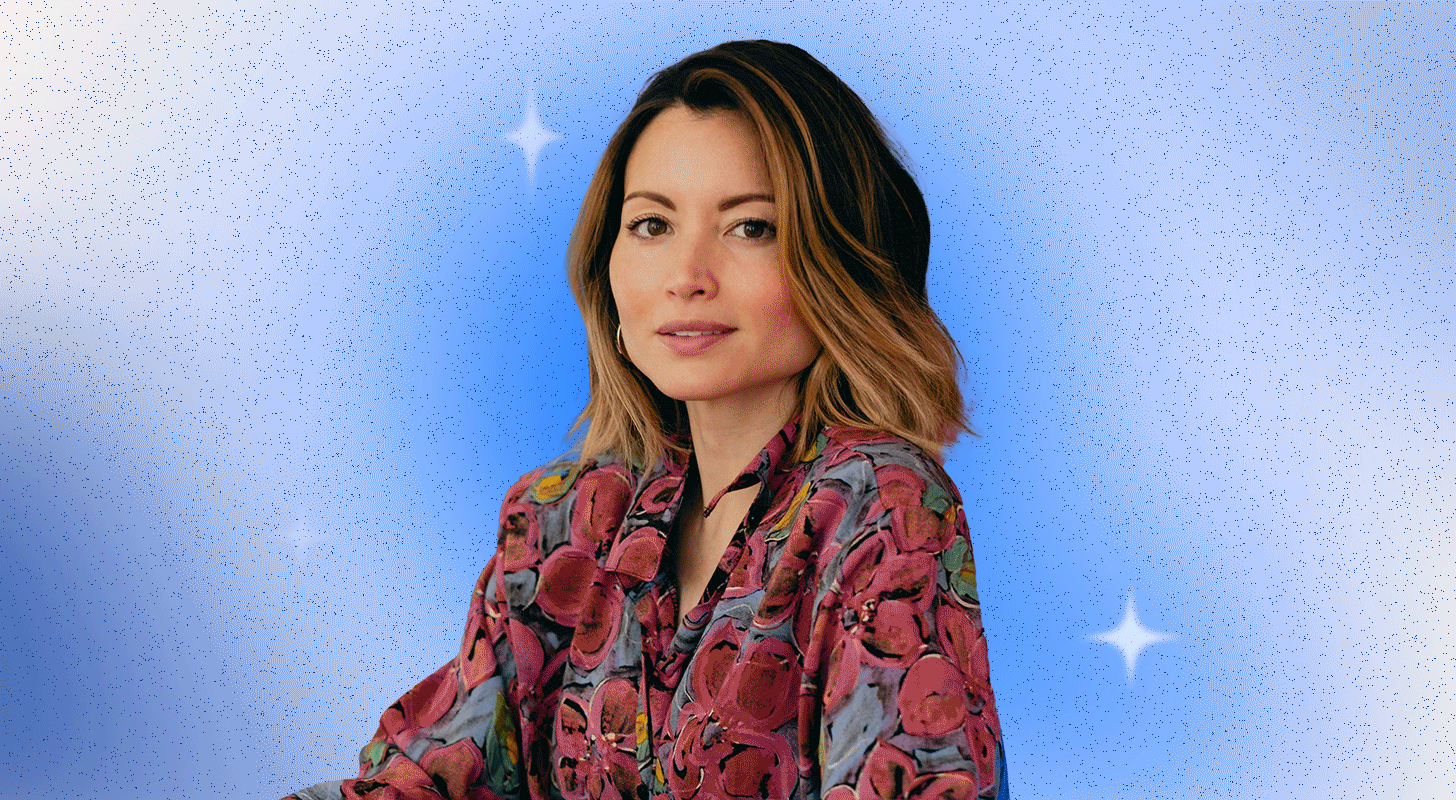 POPSUGAR's How Does She Sleep at Night takes a peek under the covers of admirable women's wind-down routines to reveal their nightstand staples, sleep schedules, and dream lives.
As cofounder of nonalcoholic beverage brand Kin Euphorics, Jen Batchelor is a wellness tastemaker — literally. And the latest launches in her line of booze-less tonics, Lightwave (currently sold out) and Dream Light ($39), both feature ingredients like l-tryptophan and reishi mushroom to promote relaxation and sleep. Coincidentally, the Kin team was developing and launching both new offerings in the middle of the pandemic . . . during which Batchelor also welcomed her first child. So while sleep and rest has always been "a very hot topic" around Kin, Batchelor said the state of the world, the company's projects, and her team's personal experiences during COVID-19 made it even more of a focus in the last year.
Whether Batchelor was sending her big-city-dwelling colleagues white-noise machines or giving them time off to participate in protests and make space for self-care, prioritizing health and rest during the pandemic was top of mind for the entrepreneur. "We had paused work for about a week during all of the marches, so we could have energy to show up for our communities," she told POPSUGAR from Austin, TX, where she relocated during the pandemic. "Sleep was essential to be able to stand up. Sleep was essential to activate."
So how does a woman who's made a career of exploring the science and rituals behind sleep relax and doze off herself? Hint: an indulgent foot massage and some hard data are involved.
The Foot Massage to End All Foot Massages
"I tell you what, I can sleep on luxury linens, I can have a weighted blanket — nothing helps me stay asleep more than just a simple foot massage," Batchelor said. In the summer, she turns to the Ayurvedic, organic Banyan Botanicals Sleep Oil ($13), which features scents of bergamot, nutmeg, and ylang-ylang. (You can buy the stuff in a gallon jug, if that's any indicator of its devoted fan base.) "But in the wintertime, what I'll do is I'll incorporate some essential oils, and I'll put them in ghee — or some sort of warming oil to keep my feet warm — and then I'll put socks over," she said. "It's a process, so I do it probably three times a week. But it also just keeps your feet so nice and fresh, and you have pressure points at the bottom of your feet, but also triggers to the body: it's OK to release toxins from the liver, toxins from the mind, and just relax."
Achieving the Ideal Nighttime Glow
"Lighting is such an easy way to transition a moment," Batchelor said. "It's already happening outside, in our circadian rhythm, and the bio effect of that is already taking place subliminally. So taking a cue from nature — allowing that to inspire your internal light design — is important." Batchelor likes to keep her lights on dimmers, so when she's ready to wind down, she can switch to low lighting and spark up a candle or two. "Last year, I found out I was pregnant in the fall," she said. "One of the main things that my friends were always telling me was, 'Don't burn just any old candle. Especially if you're pregnant, it can be toxic.' So there are the handful of candles that I was gifted along the way. I honestly love Boy Smells Candles, and so I always have one big one. There's one I'm obsessed with now that just smells ridiculous. I love the Italian Kush ($34), but also, the Hinoki Fantome [is] incredible. And they're made with coconut and beeswax, so you have the nontoxic element there, too, which is just a bonus."
How She Keeps Her To-Do List From Haunting Her
"I have to say I do meditate more in the morning than at night," Batchelor said. "At night, I'm more of the journaler. I'll do breathwork and journaling to get ready for bed, and just unload all of the clutter of mind." Batchelor said she used to scribble notes-to-self on pieces of paper late at night, then promptly misplace them. But now, she has it down to a science. She jots down any tasks or reminders that occur to her in the margins of her journal, then when she wakes up, she spends a minute dropping them directly into her daily to-do board. That way, "they're in the queue, ready to go, but not haunting me."
Humidity, Herbs, and History
When it comes to what's at her bedside, Batchelor swears by her humidifier, especially now that she's living in the dry Texas climate. She also reaches for shatavari capsules ($19), an Ayurvedic herb intended to help balance hormones, and a 1500mg turmeric supplement ($23) for its anti-inflammatory properties before nodding off. "Especially while I'm in the process of healing and postpartum, for me, anything that's going to help me to reduce inflammation, that's major key," she said. Also on her nightstand? A stack of books. "I'm usually reading a business book, a spiritual book, and a novel all at the same time. Just to be able to have something on demand [while I'm] in the midst of one or the other. I read Katharine Graham's autobiography, Personal History ($18), and it took me forever to finish. It's, like, 700 pages."
Paying Attention to Sleep Patterns
Batchelor is an investor in Oura Ring ($299) and has learned a lot from Dr. Dan Gartenberg, a sleep scientist and CEO of SleepSpace they've consulted with on Oura and when Kin was developing Dream Light. One of her favorite features of the ring is that it suggests an ideal bedtime for each user. "It'll do it based on the season," she said. "It's just a very fascinating technology. And it's amazing what you can do. People can really work to optimize their sleep."
Image Source: Photo courtesy Jen Batchelor